Recently we talked about how much protein we really need, and the answer may have been a bit surprising to some of you. As newer research comes out, scientists are suggesting that the guidelines for daily protein requirements have been underestimated by quite a bit.
This leaves many of us, particularly vegetarians, wondering what we need to do to meet our daily protein needs.
This Is What It Looks Like to Eat 75 Grams of Protein in a Day
The formula for adult daily protein requirements that we're currently working with is 0.8 grams of protein per kilogram of body weight. This means that an adult weighing 150 pounds = 68 kg x 0.8 would require about 55 grams of protein a day. But this recommendation hasn't been updated in years, even with emerging evidence and changing dietary and exercise patterns of healthy adults [source].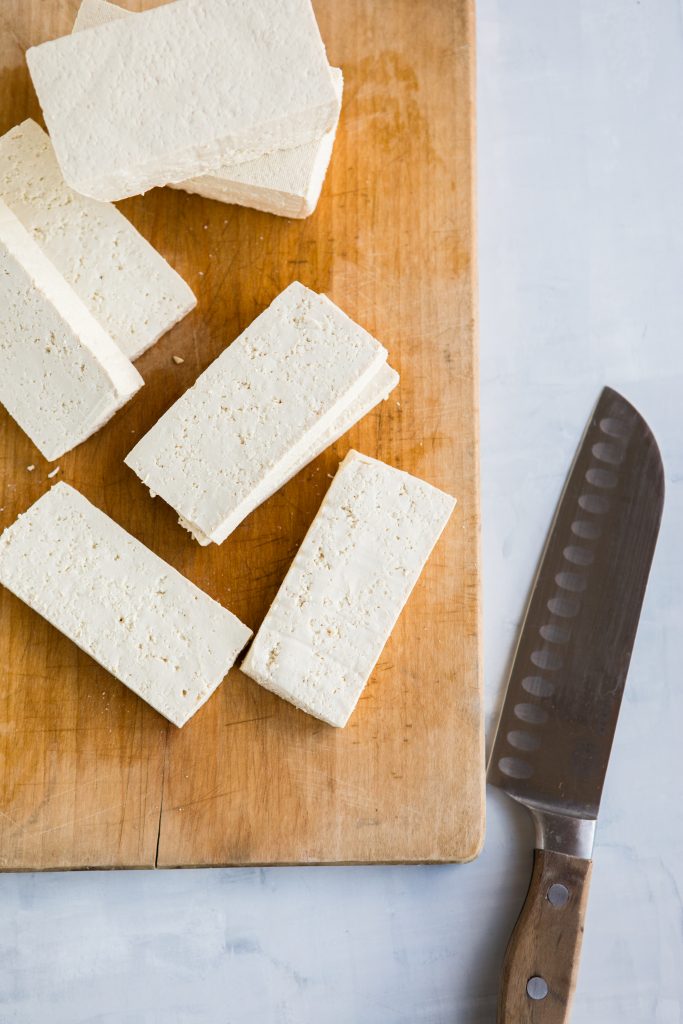 However, research suggests that a more realistic estimate of our daily protein needs would be higher [source], particularly as we age [source], somewhere between 0.93 and 1.2 grams of protein per kilogram of body weight. Using this formula, a 150-pound adult would need between 64 and 80 grams of protein per day.
If you like to keep the math easy, you can just divide your body weight (in pounds) in half to get a ballpark number that's in the correct range. For today's purposes, we're going to work with a 150-pound person who would therefore need about 75 grams of protein.
It's totally doable to get this amount of protein on a vegetarian diet [source], even if you're strictly vegan [source]. Everyone knows that fruits, veggies, nuts, and legumes are packed with health benefits, but few are aware that they do contain protein [source], although some contain much more than others. Did you know that 1 cup of cooked lentils provides 18 grams of protein? Or that you can find 12 grams of protein in a 3-ounce serving of firm tofu?
What's more, new information is emerging that shows a protective effect of plant protein on blood sugar levels [source], cardiovascular risk [source], and all causes of death [source]. If that makes you want to look for a comprehensive list of the best plant-based protein sources, you can find it here.
Knowing that we should be striving for this much protein is one thing, but do you know what eating 75 grams of protein in a day looks like? We've put together a couple of sample menu plans that will help you get there!
High Protein Vegetarian Meal Plan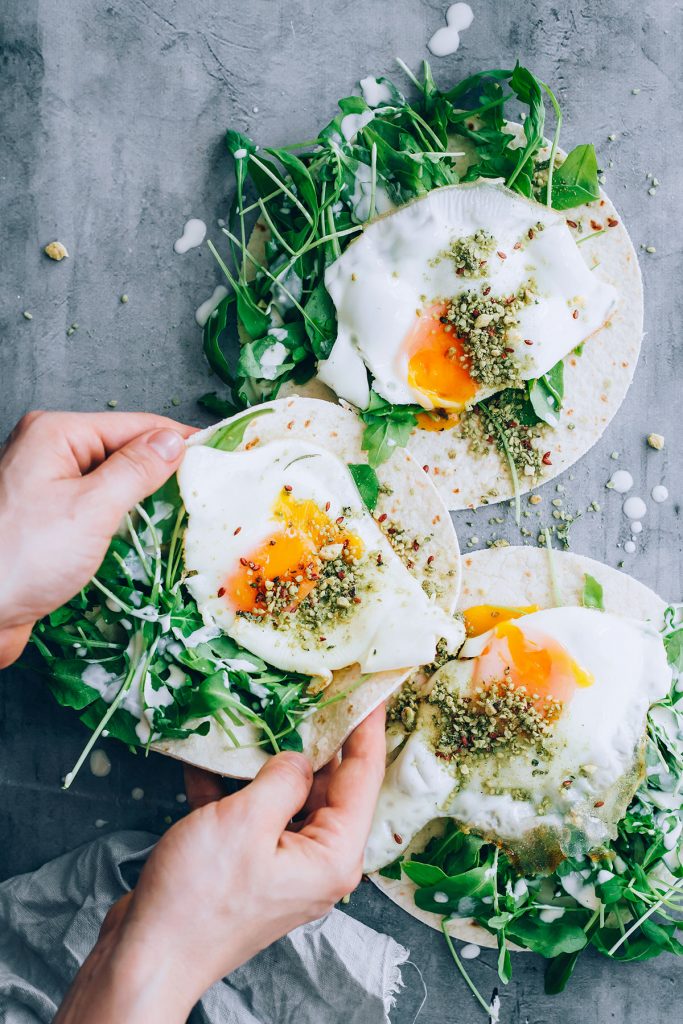 Breakfast
If you include eggs in your vegetarian diet, they're a great way to start your day with a boost of protein. One large egg contains 7 grams of protein, so if you eat two or three, you've started with a good morning dose.
Our Fried Egg Breakfast Tacos work out to 23.5 grams of protein per serving (two tacos / two eggs), and that doesn't include a sprinkle of freshly made dukkah, which will only add to the protein content.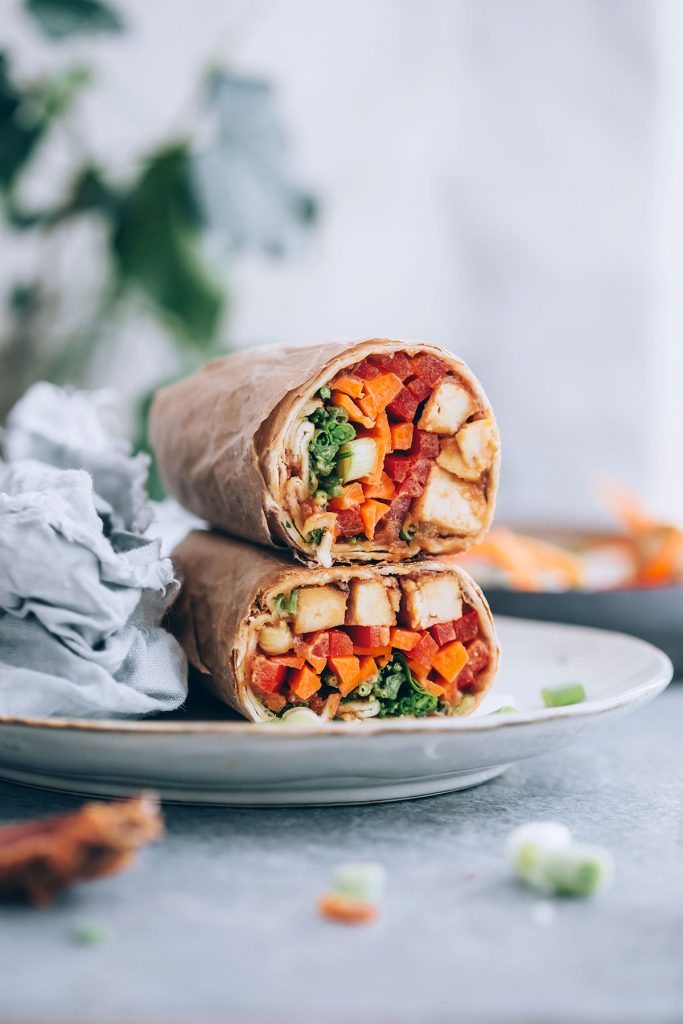 Lunch
Our Ginger-Peanut Tofu Wraps clock in at 22.4 grams of plant-based protein per serving. Soy provides all of the essential amino acids, lowers cholesterol and triglyceride levels, helps with menopausal symptoms, and reduces the risk of certain cancers [source]. Its protein content is around 35 to 40% [source], making it very high in comparison to other whole-food, plant-based sources.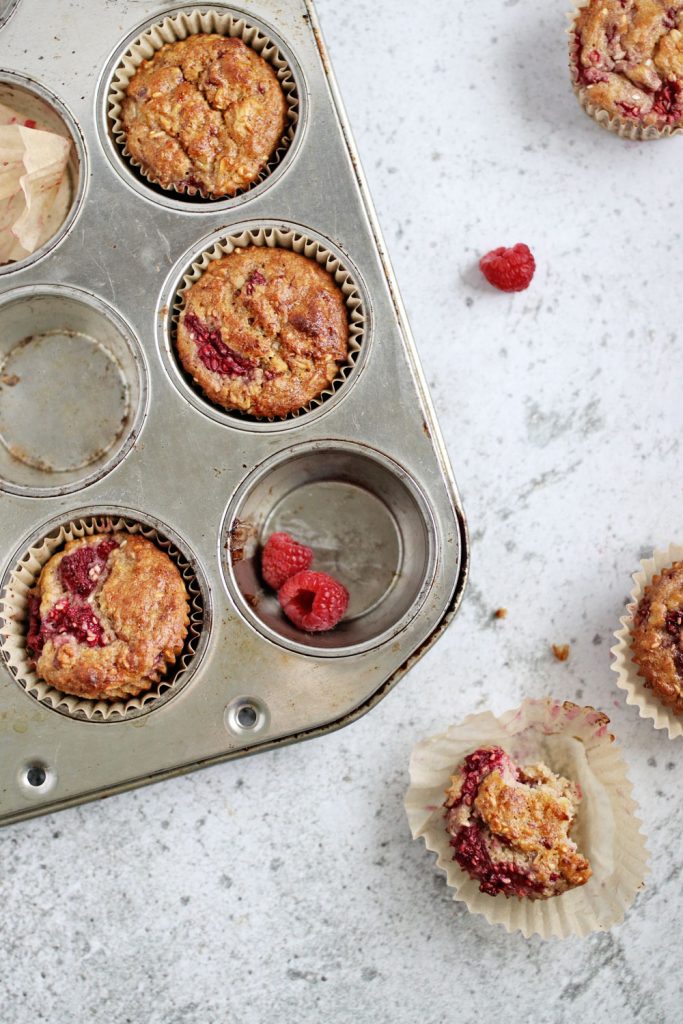 Snack
These Raspberry Banana Oat Hemp Muffins contain 6.1 grams of protein per muffin. These are rich in the plant protein from oats and hemp seeds, which positively impact your cholesterol levels and help enrich the microbiome [source].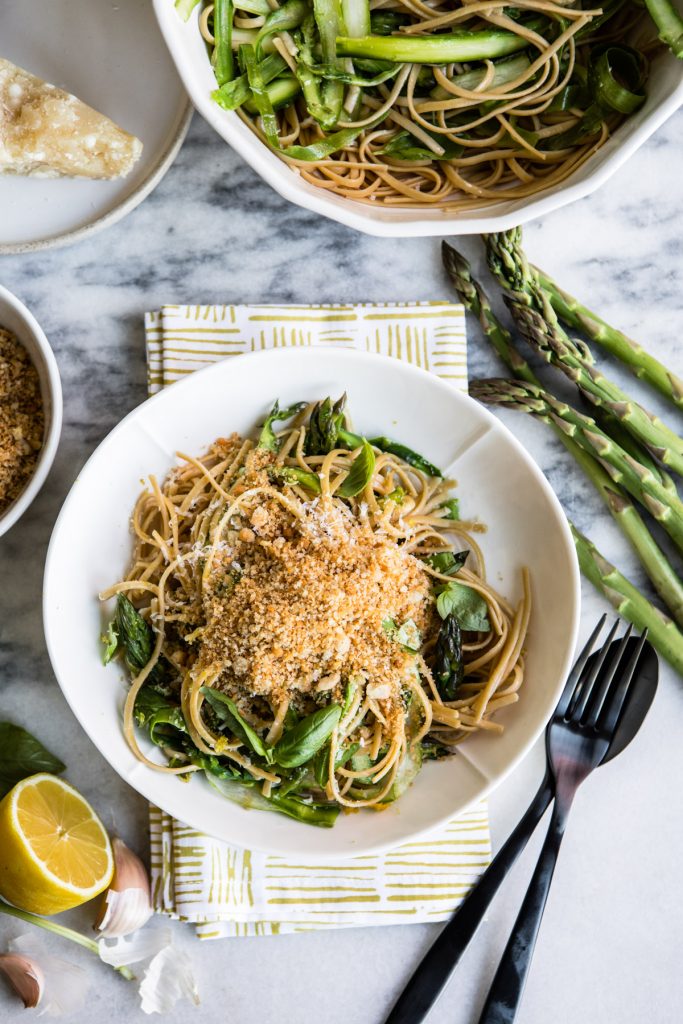 Dinner
Using chickpea pasta instead of wheat means that this Lemony Shaved Asparagus Linguini contains a whopping 34 grams of protein per serving. Chickpeas contain all of the benefits of other legumes, but it's one of the best when it comes to protein quality [source].
Total: 86 grams of protein!
High Protein Vegan Meal Plan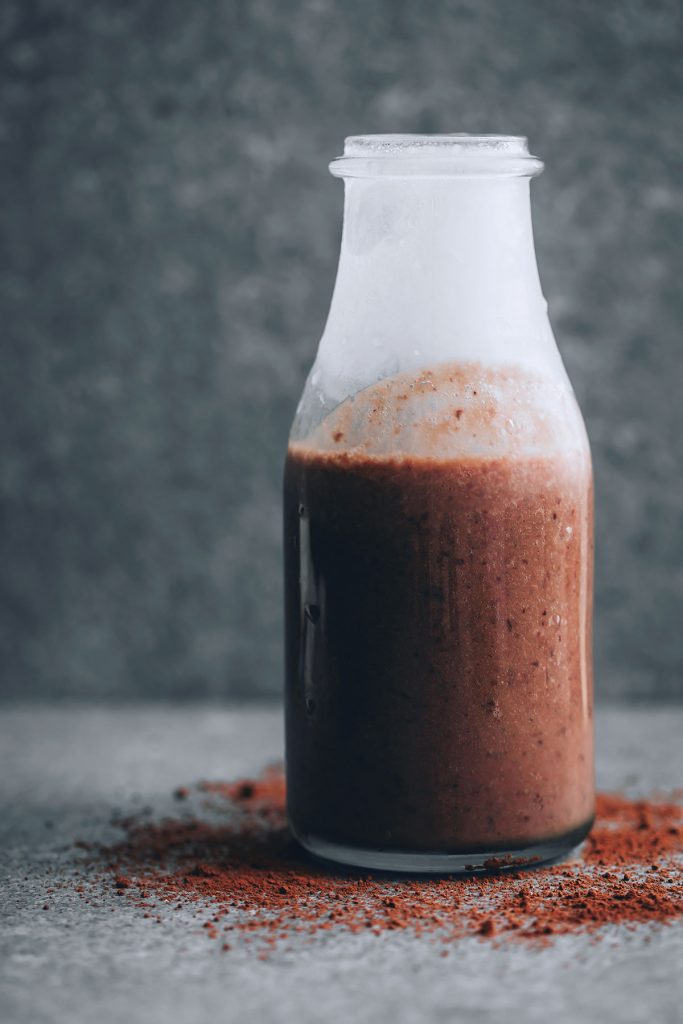 Breakfast
This Chocolate Black Bean Brownie Smoothie from Hey Nutrition Lady gets your day going with 19 grams of plant-based protein.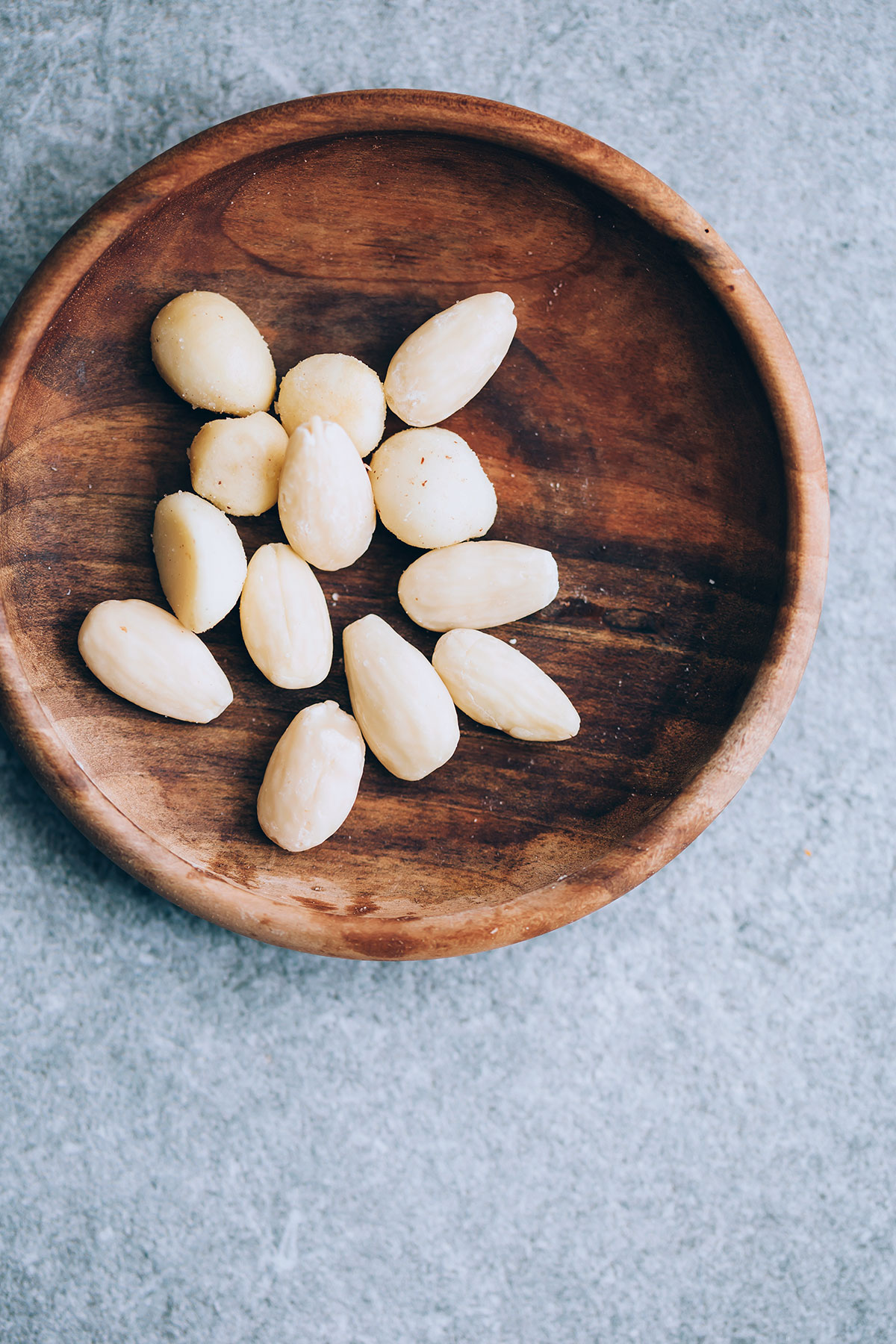 Snack
Grab a 1-ounce serving of almonds for 6 grams of protein.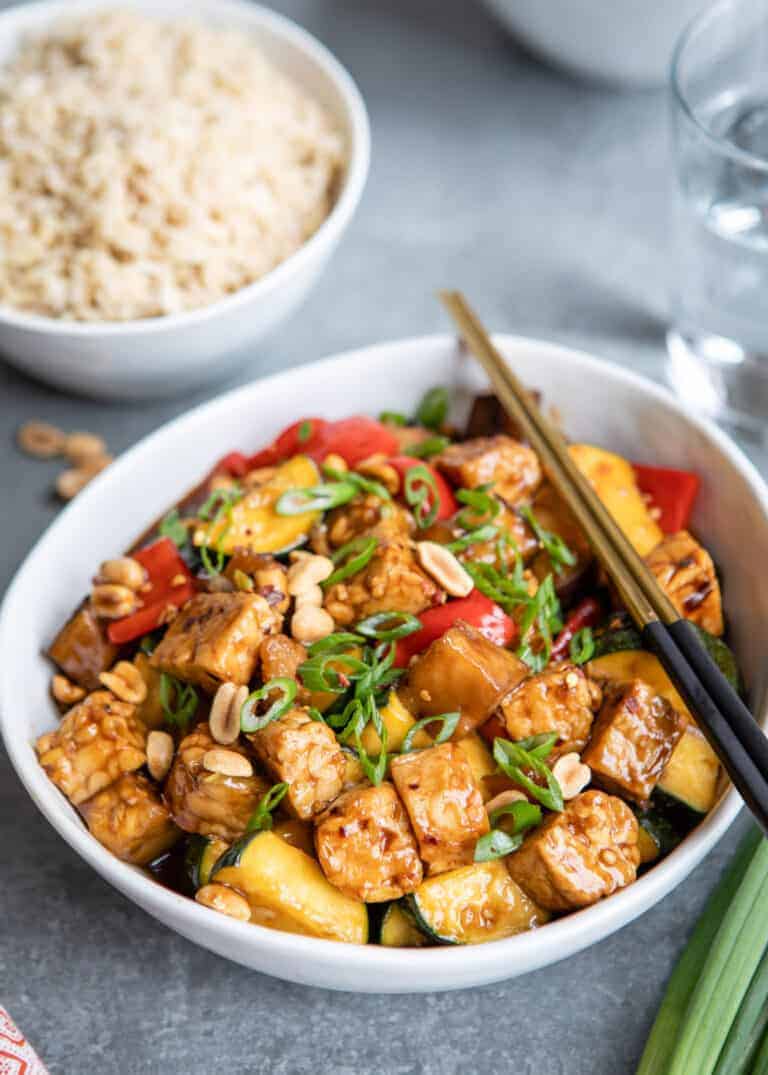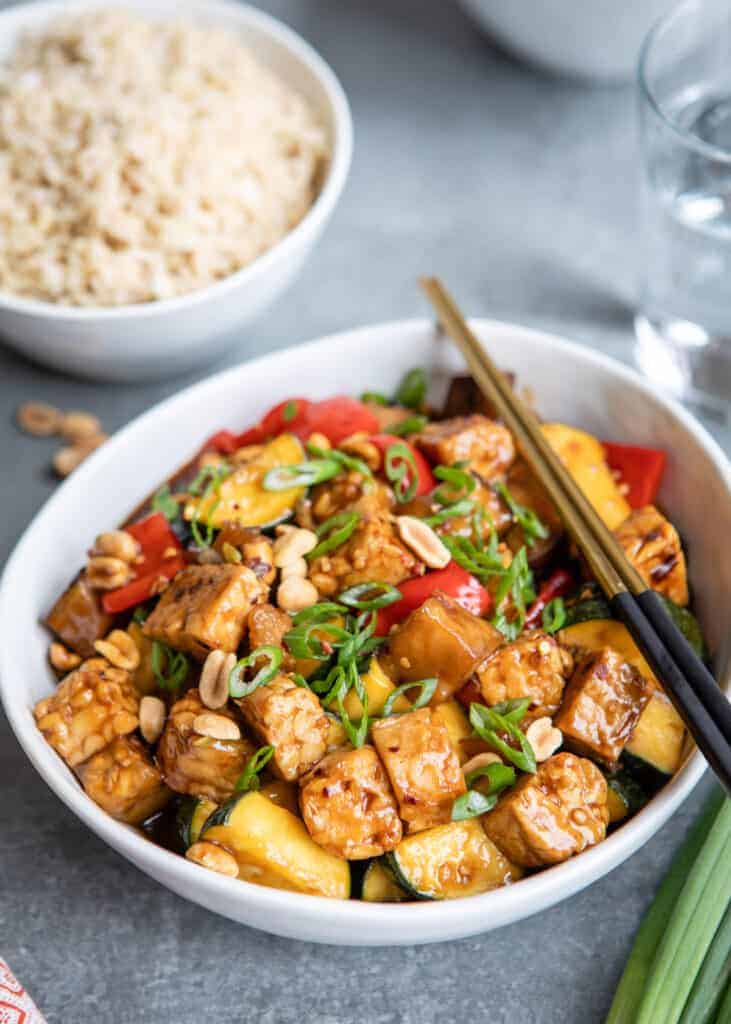 Lunch
Kung Pao Tempeh provides about 18 grams of protein per serving. Tempeh is a fermented soy product and contains all of the health benefits of both soy [source] and fermented foods [source]. Serve it over 1 cup of healthy cooked quinoa [source] for an additional 8 grams of protein.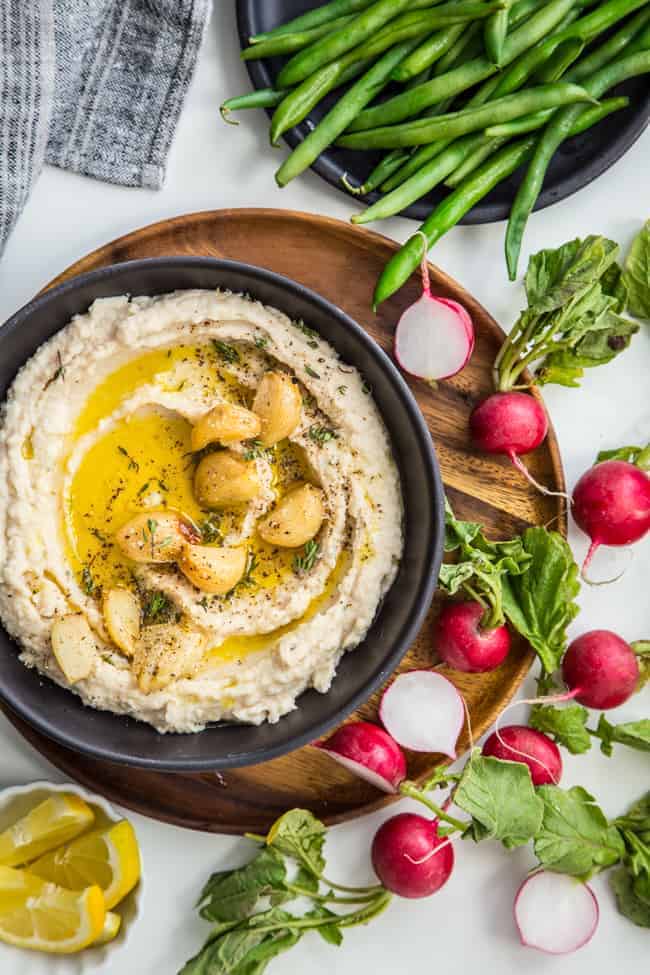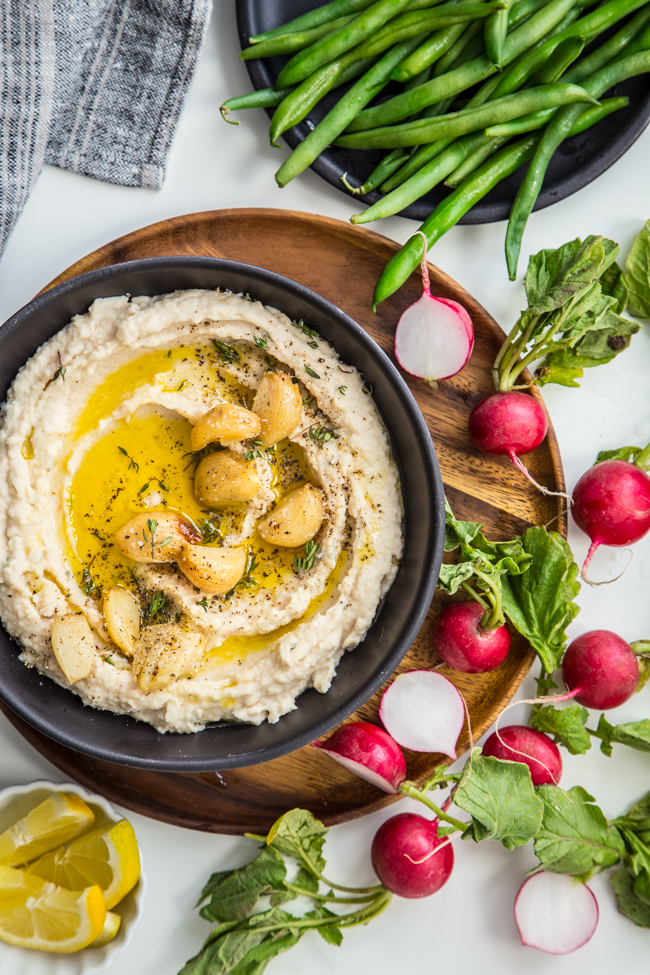 Snack
A serving of our Roasted Garlic White Bean Dip yields about 5 grams of protein. Legumes are not only a good source of protein, but they also lower the risk of diabetes and obesity [source].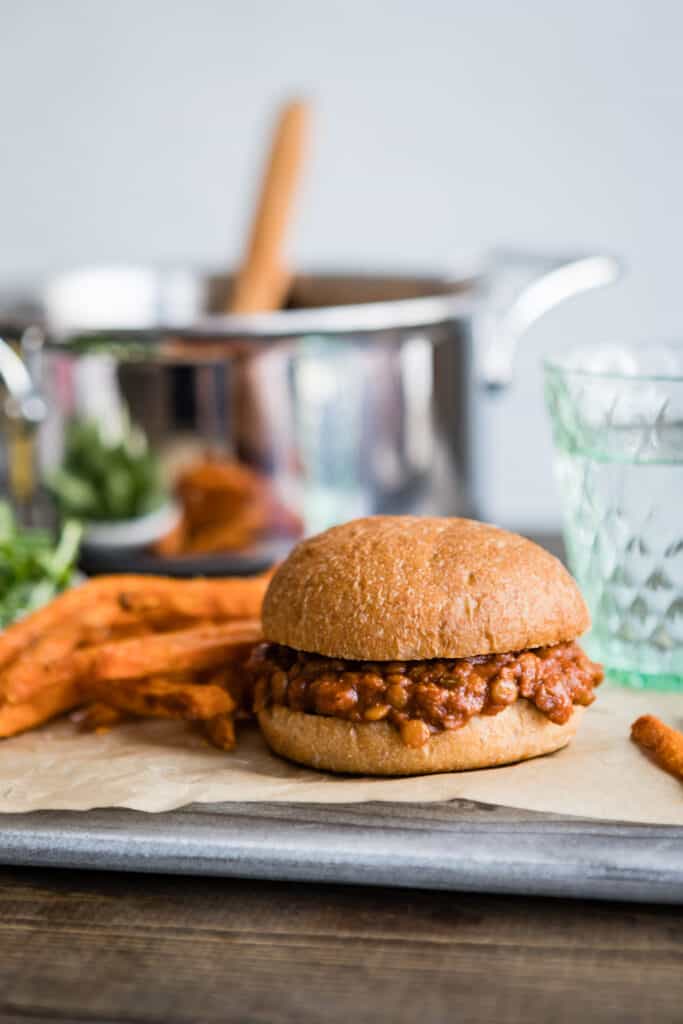 Dinner
These plant-based Lentil Sloppy Joes ring in at 18 grams of protein per serving. Besides protein, lentils contain a rich source of fiber, as well as iron, vitamins, and antioxidants [source].
Total: 73 grams of protein
If you're looking for some easy ways to start your day off right, we've rounded up some of our favorite high-protein make-ahead breakfast recipes here.
This article was medically reviewed by Dr. Gina Jansheski, a licensed, board-certified physician who has been practicing for more than 20 years. Learn more about Hello Glow's medical reviewers here. As always, this is not personal medical advice and we recommend that you talk with your doctor.
80