Coconut oil is one of the most versatile natural beauty products. The scent is relaxing like a day at the beach, and the healing properties in coconut oil soothe and repair skin. The fats in coconut oil moisturize while its lauric acid protects and softens skin. It's also an antiseptic and helps maintain a healthy pH level in the skin.
8 Beauty Uses for Coconut Oil
I find myself dipping into the coconut oil jar for everything from dry hands to curling iron burns. If you're new to natural beauty, then coconut oil is where I would recommend starting. Get yourself a big jar and try some of our favorite do-it-yourself beauty uses for coconut oil.
1. Whipped body lotion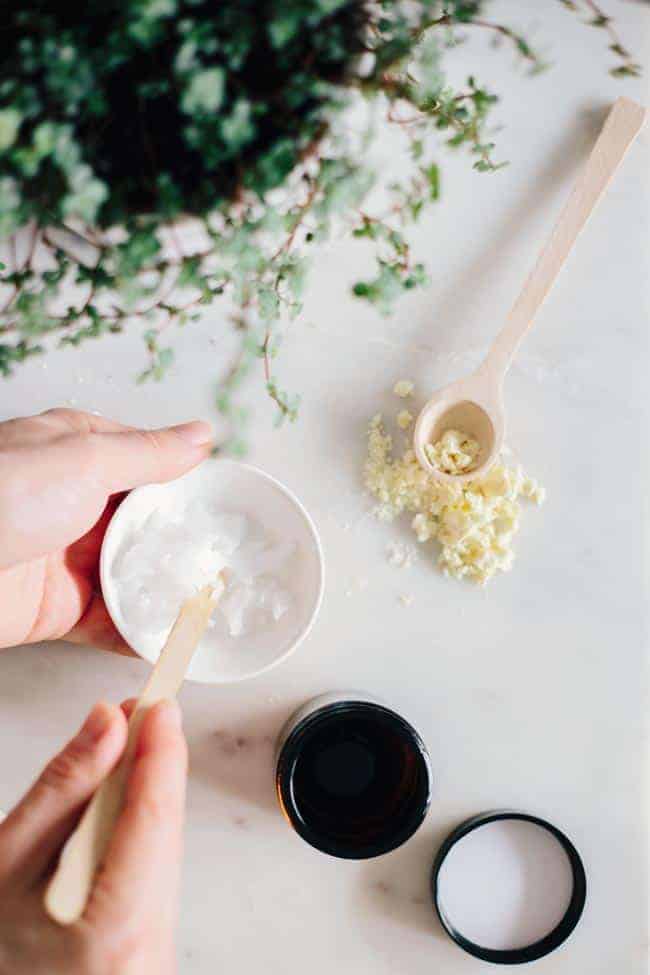 Okay, yes, you can just dip your hand in the coconut oil jar and slather that on. But whipping coconut oil alone (or combined with shea butter) creates such a luxurious buttery texture. It's great for improving the tone and texture of skin bummers like stretch marks and scars.
Using a double broiler over low heat, melt the shea butter and coconut oil together.
Refrigerate mixture for about an hour to cool.
Beat the ingredients for 5-7 minutes with a hand mixer, or until the mixture becomes fluffy. Use a rubber spatula to scrape down the sides of the bowl, as needed.
Transfer the body butter to a glass container with a lid. Should last at least 6 months.
2. Softening Detox Bath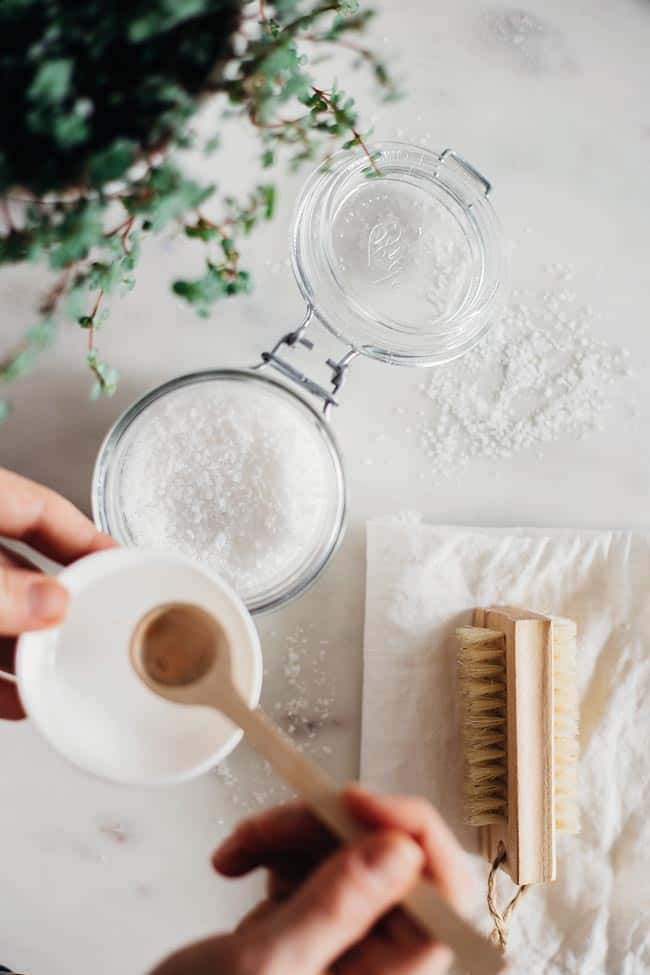 Add a big scoop of coconut oil with about two cups Epsom salt to create a warm detox bath. It's like using a moisturizing body wash – the oil coats and hydrates your skin. This nicely counters the drying effect of soaking in hot, salty water. You can apply more oil when you get out and go to bed all warm and oily.
3. Shaving cream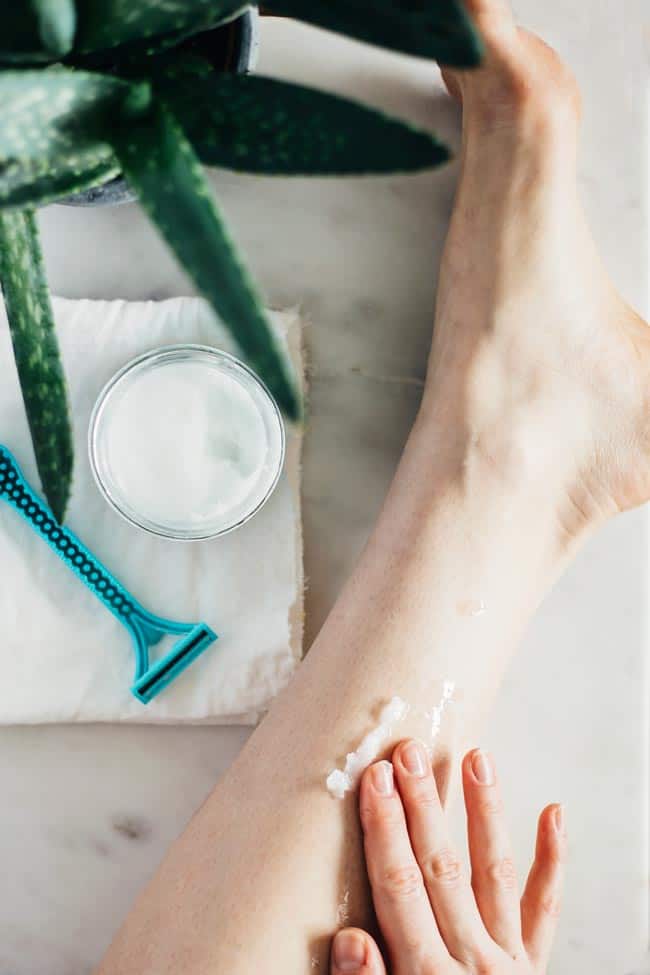 Rub coconut oil (by itself or combined with aloe vera) on your legs in the shower for an antibacterial shaving cream that helps prevent nicks and razor burn. You'll be shocked how soft your legs feel – they'll be moisturized, silky and gorgeous for days!
4. Conditioning Hair Mask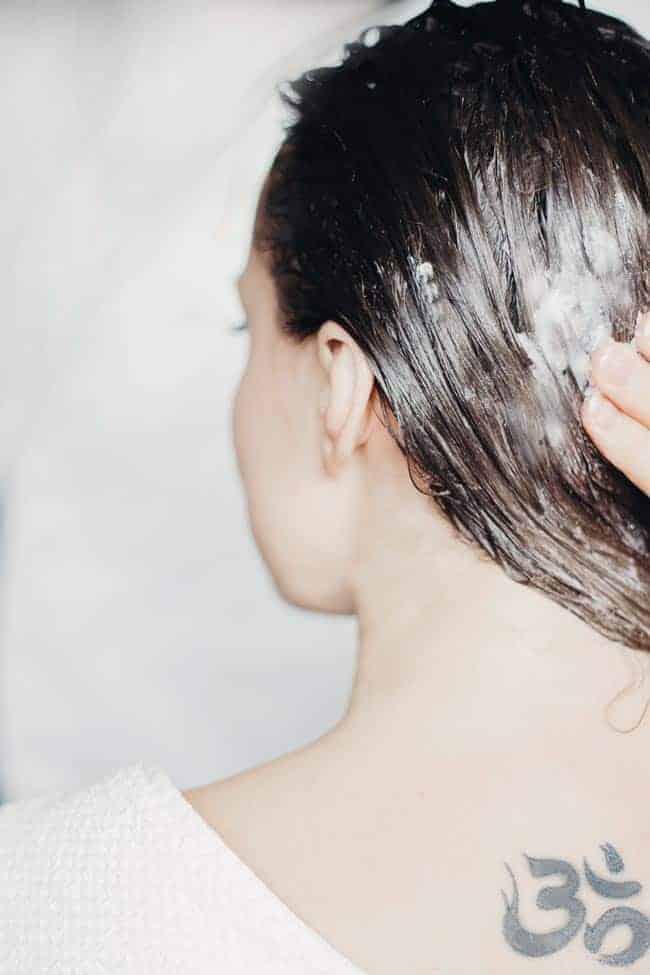 Mix two tablespoons oil with 1 tablespoon honey and heat in the microwave for a few seconds until warm enough to spread easily. Massage the mixture onto your scalp, or rub it into the dry ends of your hair to take down frizz and split ends. Then cover with a shower cap for 30 minutes to an hour. Rinse and wash hair well, and enjoy gorgeously soft, shiny hair.
5. Body scrub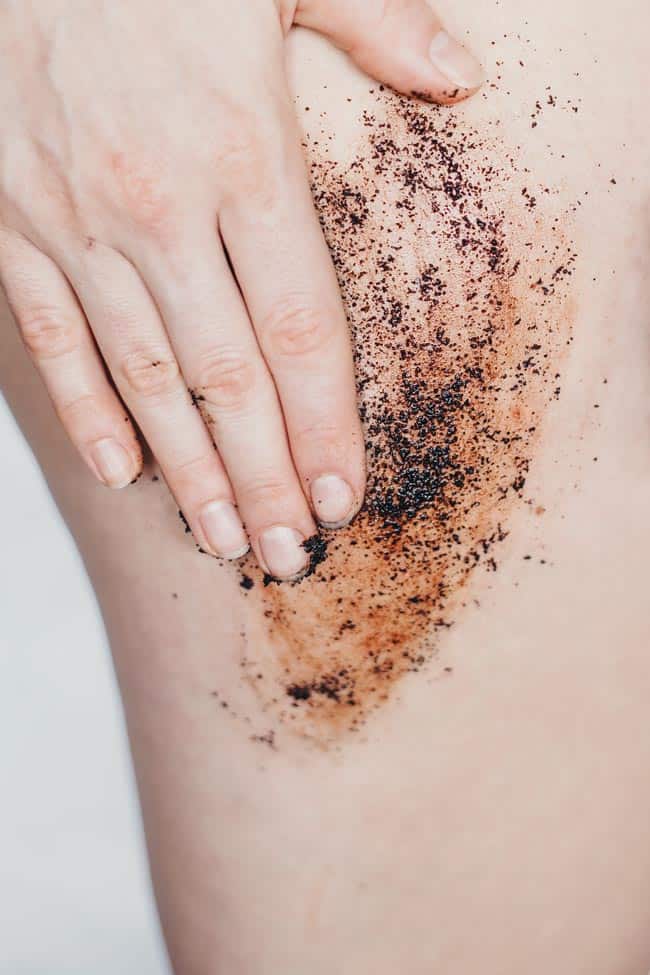 Combine 1/2 cup coconut oil and 1/2 cup coffee grounds and firmly massage into your thighs and booty to increase circulation and reduce the appearance of cellulite.
6. Lip Scrub + Lip Gloss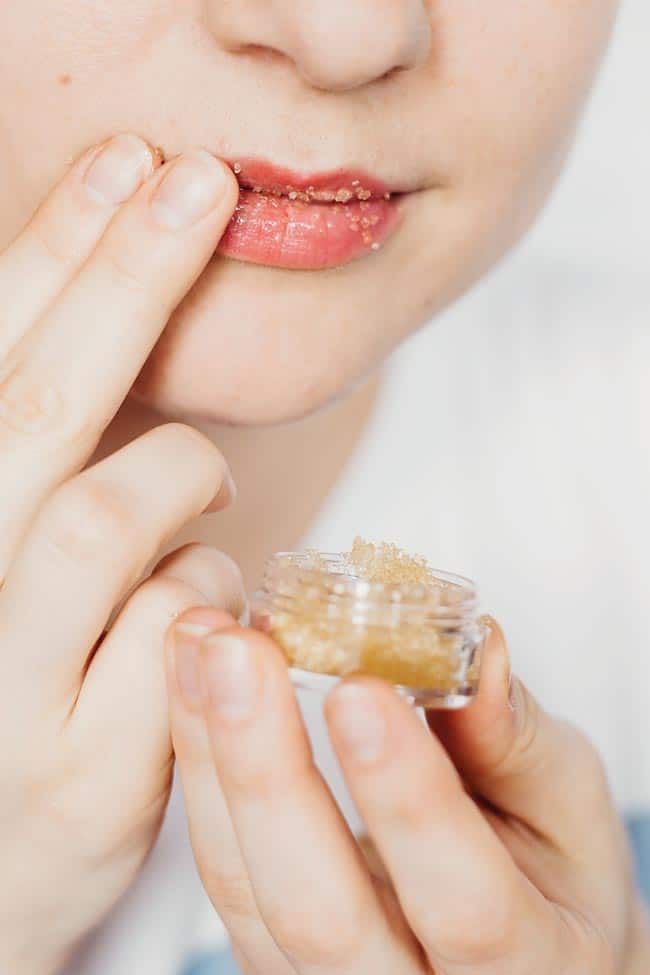 Mix a tablespoon of coconut oil with a teaspoon sugar for a quick, easy and edible lip scrub. Apply a small dime sized amount of coconut oil to dry lips for quick shine.
7. Cuticle oil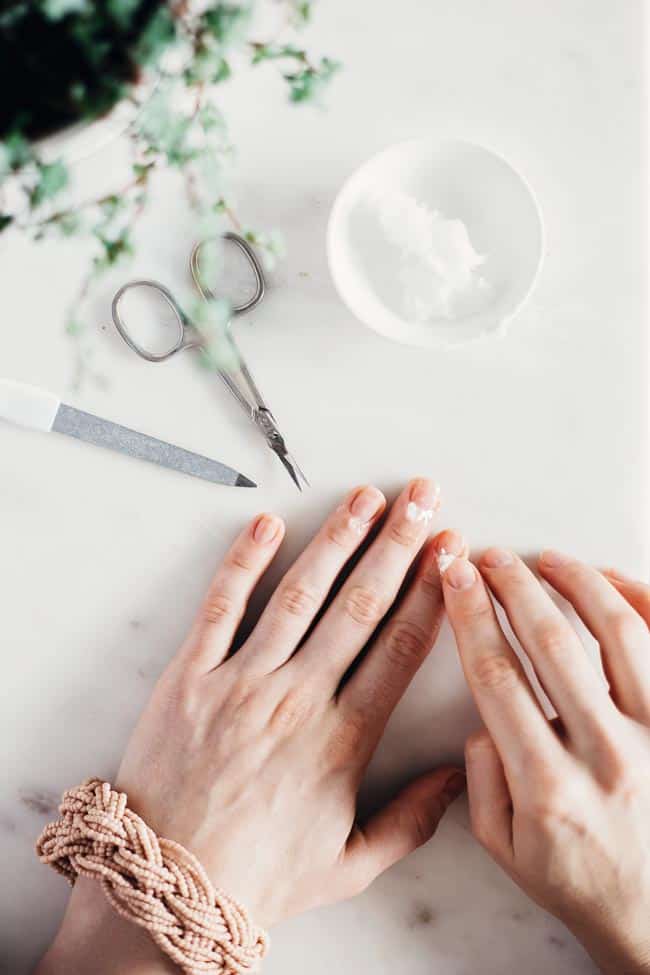 Massage coconut oil into nail beds for a simple cuticle cream that also helps strengthen nails. Rub on hands for a natural moisturizer that helps reduce fine lines and age spots.
8. Makeup remover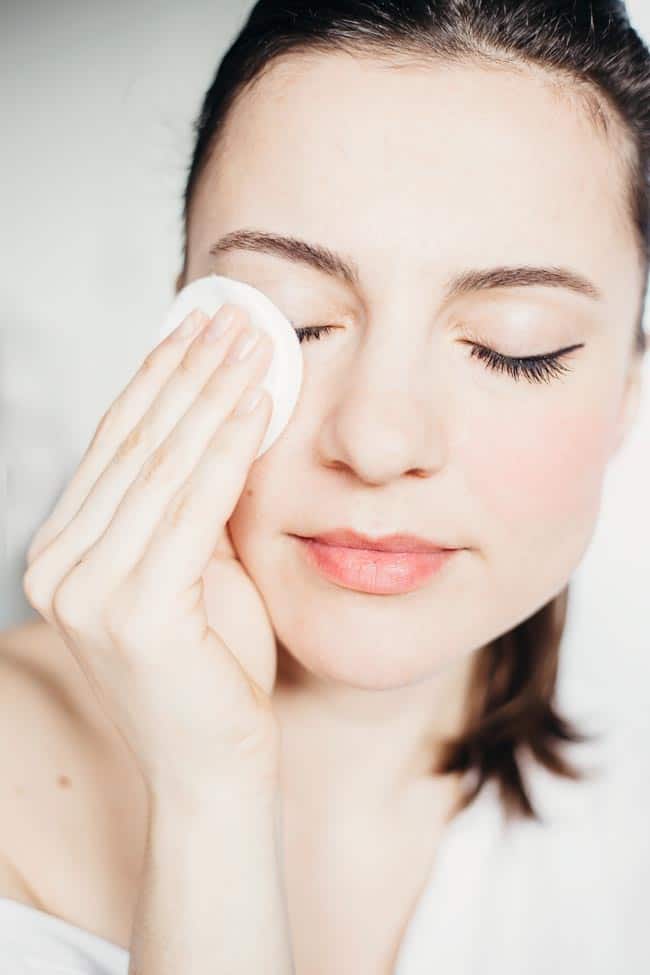 Dab a cotton pad with coconut oil for a chemical-free eye makeup remover that also moisturizes the thin skin around eyes. Gently wipe over eye area – it works great on stubborn waterproof mascara and eye shadow.
What's your favorite beauty use for coconut oil?
Photos by Ana Stanciu
13