Soft, smooth legs are essential for summer. And while many people swear by waxes, it's more expensive and way too painful for me to endure just to get silky legs. I will stick to my razors as long as they make them! Next time you're getting ready for a shave, remember these tips and tricks.
8 Mistakes You're Making Shaving Your Legs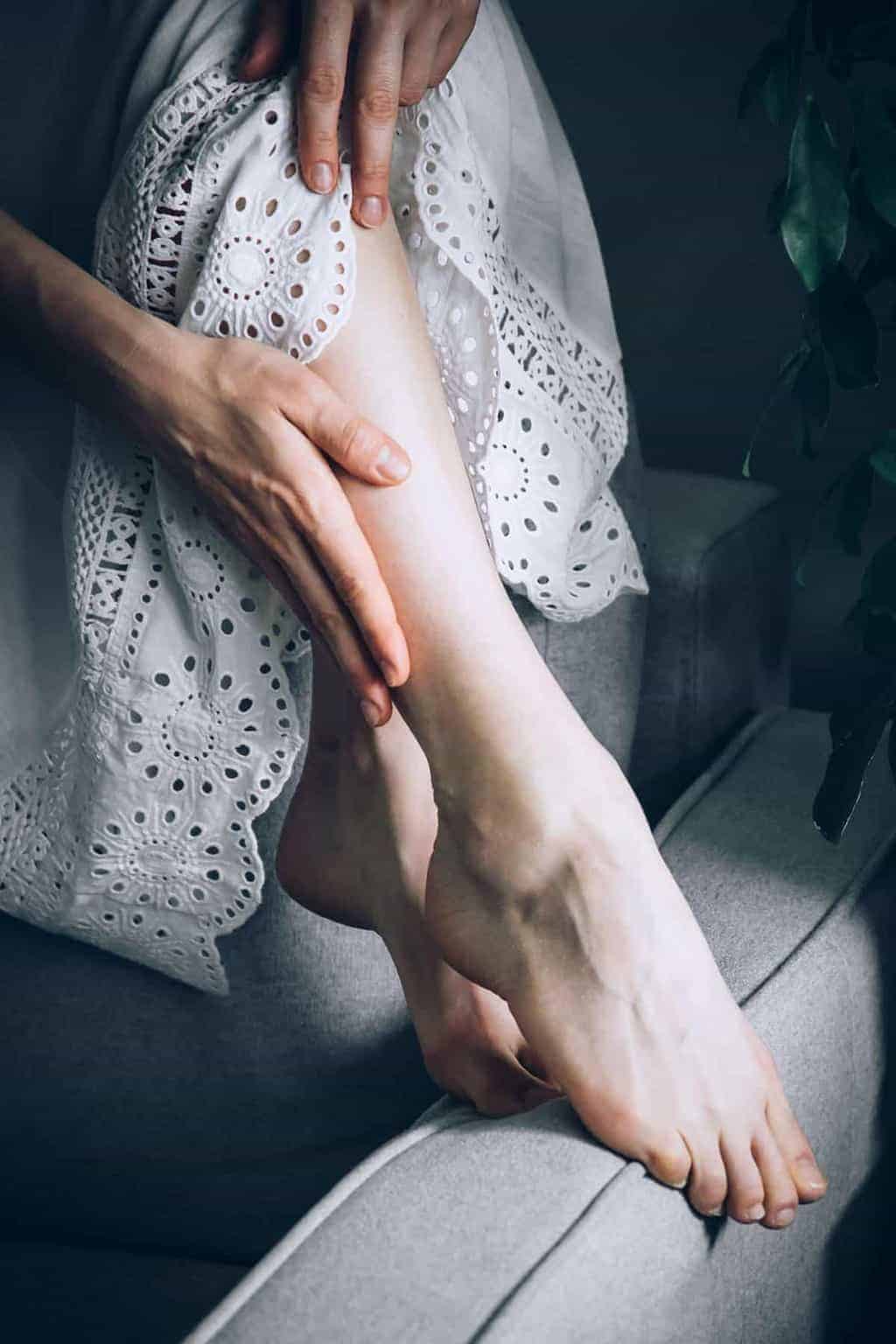 If you're like me, there's probably been a few times when you get out of the shower, started to put your moisturizer on, only to wonder if you even shaved your legs. You remember shaving, but you still feel prickly when you get done. Grr!
Or what about the dreaded razor burn? Nothing like little red bumps on your legs to ruin your new outfit. Whether it was a dull razor, or not enough shave cream, we've all been there!
Getting that close shave isn't always easy, but there are some ways to make it a little easier. With the right tools and methods, you can correct these mistakes and avoid cuts, bumps and irritation.
1. Forgetting to exfoliate
Use a salt scrub before hopping in the shower to lift the hairs and prep your skin. Getting rid of dead skin cells also prevents gunk from getting into your razor.
2. Shaving as soon as you get in the shower
Moisten skin for at least 3 minutes before applying your shave cream. Water helps to plump up your hair making it easier to shave, so shaving at the end of your shower is your best bet.
3. Not changing your razor
Don't use disposable razors more than 5 times if you want to prevent nicks and built up bacteria.
4. Using water to shave
You'll notice a difference with a good homemade shaving cream rather than just water. It makes the whole process so much easier on skin! You'll get fewer nicks and cuts, and it's extra moisturizing, which is just what our skin needs when shaving. I love
5. Using the wrong technique
Here are a few shaving tips for the smoothest technique:
Avoid shaving the same area too much. Shaving the same area over and over just leads to irritation.
Be careful over thin-skin areas like the ankles, backs of knees, and shins. These are extra prone to cuts and bumps.
Slightly bend the knees to gently pull the skin. Folded skin is really hard to shave.
Shaving over goosebumps makes for an uneven surface and makes it getting each hair cut complicated.
6. Going against the grain
If you have sensitive skin, try to shave with the grain, in downward strokes on the first run. Next, shave in the opposite direction to get all unwanted hairs.
7. Using the wrong moisturizer
A simple body oil is perfect for post-shaving. Wait at least 30 minutes before applying scented lotions, deodorants or sunscreen. Your skin is very sensitive after shaving, so it's extra important to leave the skin alone for a bit.
8. Getting razor burn
The only time I get razor burn is when I'm in a hurry and try to shave with just water. And boy, do I regret it later! Lotions can make the sting worse so try a natural razor burn remedy like a cooled black tea bag, aloe or a simple cucumber lotion.
62