Books make an easy gift for anyone – the possibilities are endless! We're pretty sure everyone you know has a passion they want to read more about. And if they don't? Maybe you can help instill it! One added bonus: nothing is easier to gift wrap than a book!
We're sharing some of our favorite reads of this year, and hope you'll find an idea for all the loved ones on your list: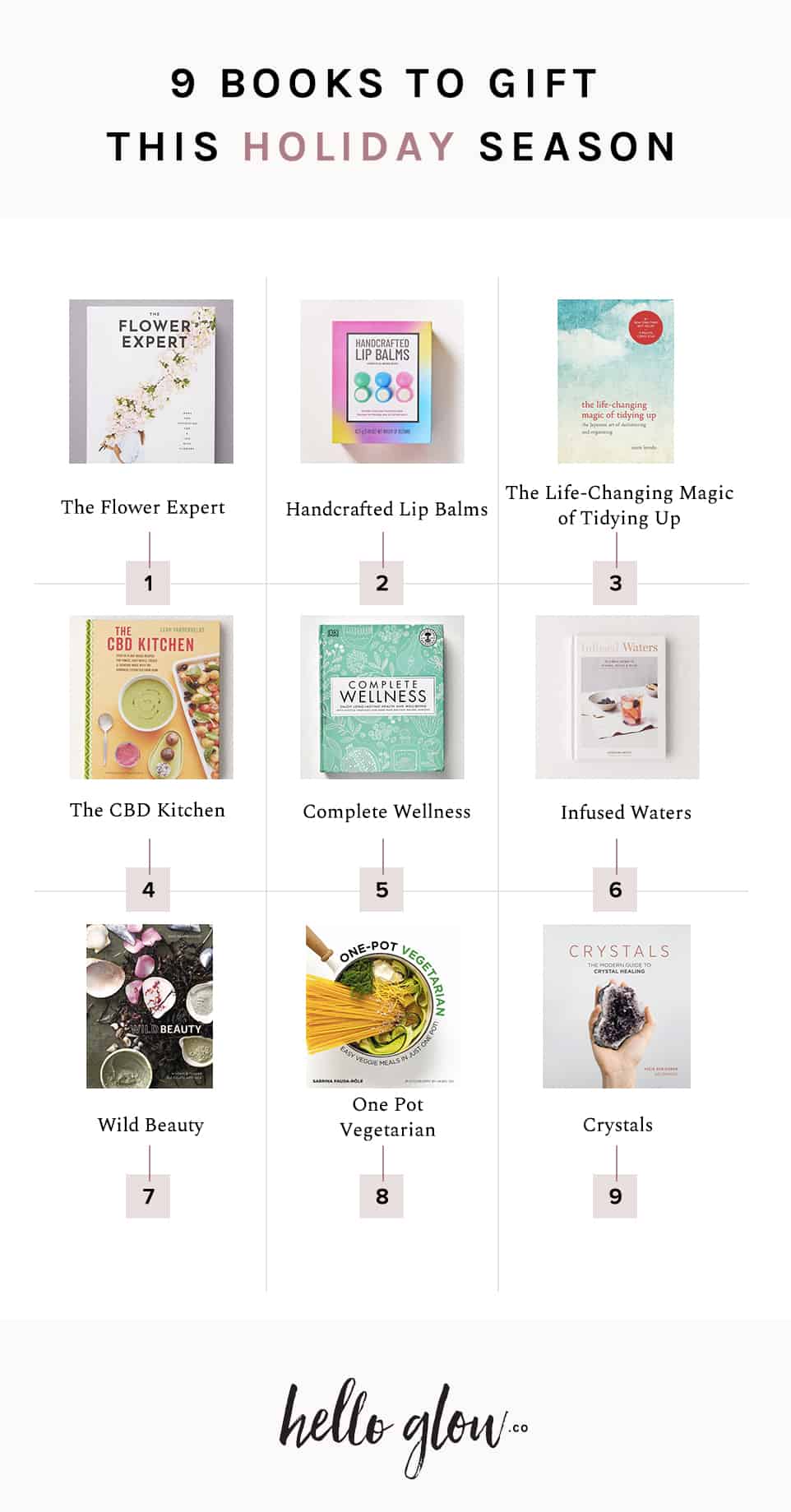 1. The Flower Expert // The author turns a quarter-century of experience as a high-end, in-demand florist into a unique volume that inspires readers to fill their lives and homes with blooms.
2. Handcrafted Lip Balms Book And DIY Lip Balm Gift Set // This book of DIY lip balm recipes comes in a set with the basic ingredients for making them, which means it's the perfect gift for your friends this winter.
3. The Life-Changing Magic of Tidying Up // In 2019, Marie Kondo's book became more popular than ever! It makes a really good gift this time of the year, since the holidays always leave people determined to change and improve.
4. The CBD Kitchen // CBD oil is one of the bigger trends of the year – and it's time everyone embraced it! For those not sure where to start, this book comes to the rescue with over 50 recipes for food and skincare.
5. Complete Wellness // Packed with over 800 recipes, this head-to-toe guide shows you how to create your own teas, tinctures, creams, oil blends, as well as lifestyle strategies to help you keep good health.
6. Infused Waters // Every other year we resolve to drink more water… This book might just be the one that does the trick! It includes 50 recipes that make optimal hydration a breeze.
7. Wild Beauty // This book is ideal for those just starting their journey into natural beauty. It includes recipes for perfumes, room sprays, lip balm, face and body oils, bath salts, juices, tonics, and more, as well as an overview of the most important plant ingredients.
9.
Crystals
// The ultimate modern guide to crystal healing, from choosing and using to programming, charging, and cleansing. The book features 51 of the most common crystals, along with their properties and ways to harness their power.
8