Have you heard of aquafaba? I hadn't until recently when I was stumbling online for new ingredients to spice up my recipe book. I guess you can call it one of the new "trendy" foods to try, but it is also low in calories and very versatile. Aquafaba is actually the liquid that we normally just throw down the drain from canned chickpeas. But don't let that "waste water" fool you. Folks all over Pinterest are creating aquafaba recipes, and even some well-known restaurants.
So what are people using it in? It's best used as a replacement for eggs — particularly in baking and breakfast recipes. Three tablespoons of aquafaba equals one egg white. There are plenty of recipes for baked goods like cookies, cakes, and macarons. And, believe it or not, it actually whips very nicely into meringue and mouse, too. How crazy is that? Anything that can produce a delicious dessert or decadent breakfast sounds good to me.
9 Aquafaba Recipes
This naturally makes for an excellent ingredient for any vegan, but if you're like me and like to try new things, it can work for anyone. Here are some very inventive and yummy ways to use aquafaba: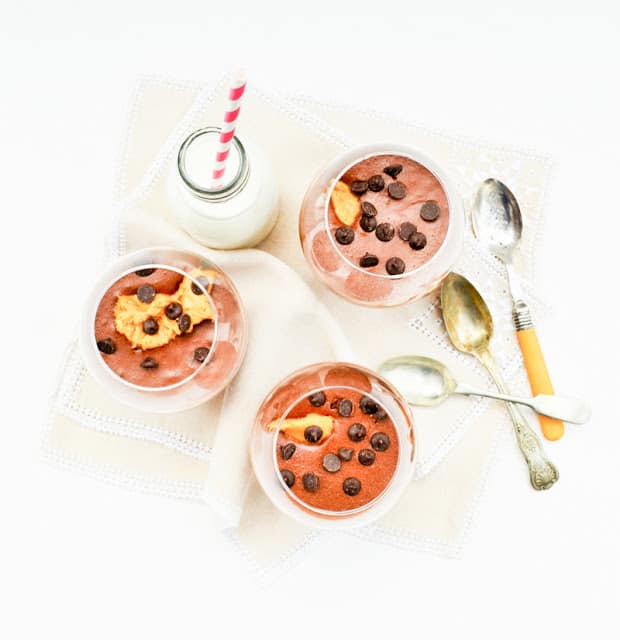 This Scottish vegetarian knows what she's doing. As she explains, whipped aquafaba is essentially weightless, just like egg whites. All you need is the chickpea water (aquafaba), dark chocolate, icing sugar, vanilla extract, dark chocolate chips, and peanut butter. How easy does that sound? And, it only takes 15 minutes!

We all love brownies, right? And it seems like vegans have a million recipes for brownies, so here's one more! They bake quick and have everything a good brownie should have — even espresso and pistachios!

3. Aquafaba French Toast by Vegan Mother Hubbard
I'm always looking for easy, new recipes to get through the morning, and this one seems like it hits the spot. Just like we'd normally coat bread in eggs, this recipe coats the bread in aquafaba, non-dairy milk, sugar, and vanilla! Yum. She also mentions that chickpea, great northern bean, or cannellini aquafaba all work great, so use what you can find.
Here's a really interesting one: churros! This really proves that people are using aquafaba in all sorts of recipes. And not only are they vegan-friendly, they're also gluten-free. The frosting only takes a few minutes to make, and you only need some aquafaba, cream of tartar, salt, and cinnamon. How can something so delicious be so healthy?!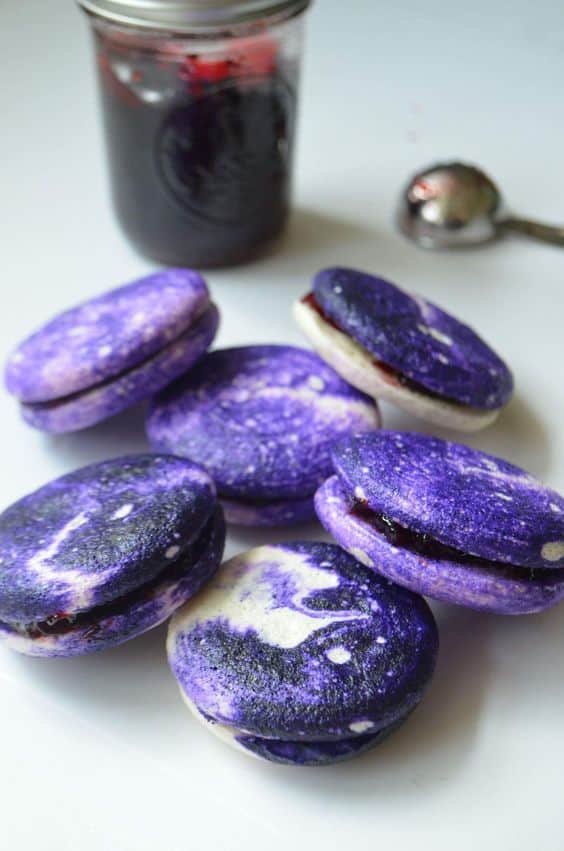 I'm a sucker for macarons and these look absolutely amazing — almost too beautiful to eat. Better yet, they don't seem that difficult to make (I've always imagined macarons being crazy hard to make). She also says that the actual macaron shells also go perfectly on top of ice cream. Double whammy!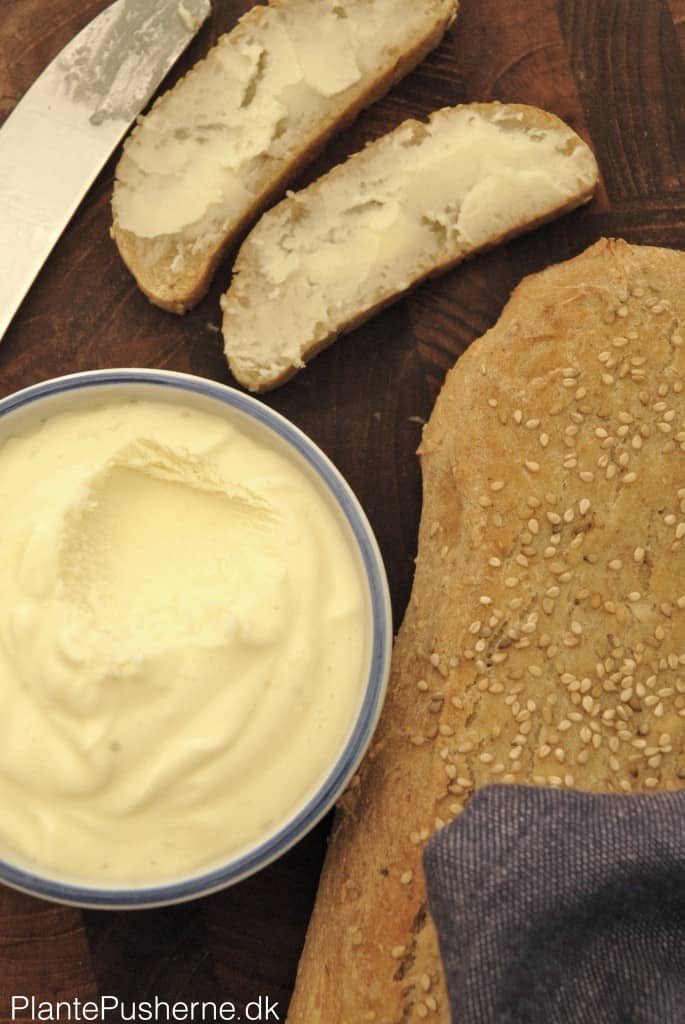 This recipe comes all the way from Denmark. I've been to Europe, and they know fresh butter, so I'm all over this idea. She goes very in depth about her method and different tweaks you can make to it. There's even a "vegan butter platter" on her page that gives you ideas for different flavors for the butter. I don't know about you, but flavored butter with herbs, citrus, and garlic, can't be beat.

7. Gluten-free Chocolate Cake + "Cheesecake" Frosting and Cookie Crumble by the Plant Philosophy
Doesn't the name alone just sound decadent? I absolutely love cheesecake, and cheesecake frosting for that matter, so this one immediately caught my eye. As she mentions, if you don't trust yourself with a big cake at home, this also yields 12 cupcakes. This seems like a total crowd pleaser, and if you have gluten-free friends, this recipe uses rice flour.

I'm not sure what beats healthy pancakes for breakfast. This recipe not only features aquafaba, it also includes rolled oats to give the pancakes even more flavor and texture. Sure, it's not as easy as pre-made pancake mix, but making your own mix really does taste better in the long run. These pancakes even have a little fresh lemon zest, which I think makes anything taste better.
I think it's safe to say that cinnamon rolls are a definite crowd pleaser — anytime of the day, anytime of the year. The creator mentions that she believes that using aquafaba actually helps the rolls rise faster and rise higher. She also has a recipe for a cashew cream frosting if you want to go the total vegan route. If you don't, any kind of frosting will do the trick!
55