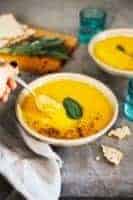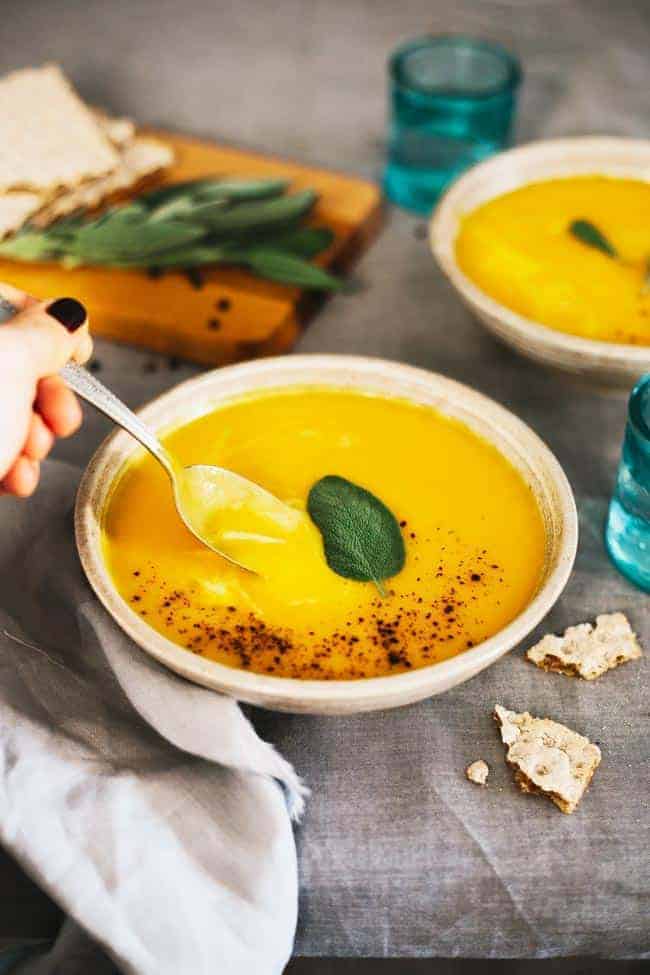 Butternut Pumpkin Sage Soup
Yield 4 servings
This creamy, vegan soup just screams "fall"—and "healthy"!
Ingredients
8 cups vegetable broth (organic and yeast-free) OR water
1 bay leaf
4 cups chopped butternut squash
2 cups chopped pumpkin
2 stalks celery, chopped
1 large onion, chopped
1/2 bunch fresh sage (or 3 to 4 teaspoons dried sage)
1 tablespoon sea salt
1 tablespoon black pepper
Instructions
Add vegetable broth (or water), bay leaf, butternut squash, pumpkin, celery, and onion to a large soup pot. Place on medium high heat and cook for about 30 minutes (or until the squash is soft). Add sage, salt, and pepper. Simmer for another 3 to 5 minutes.
You can serve this soup as is, or make it smooth by blending it in batches with a blender or using an immersion blender.
Courses Soup
Recipe by Hello Glow at https://helloglow.co/a-creamy-vegan-butternut-pumpkin-sage-soup-thats-perfect-for-fall/