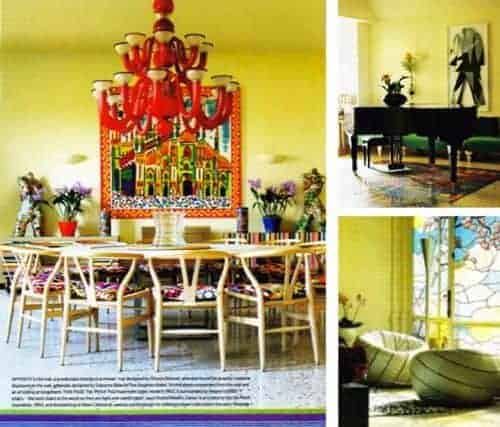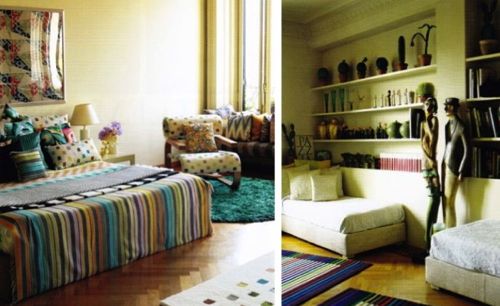 I've been thinking about Missoni since the blogosphere is abuzz with their Target line launching soon. (And because Miss Margherita is so darn stunning.)
I dug up some photos from a 2007 issue of House & Garden featuring the stunning Milan apartment of Rosita Missoni. The house has such a fun blend of colors and patterns but it doesn't overwhelm. It feels comfortable. Confident.
Says Rosita, "You need to create a comfortable nest, but also to stir the senses and arouse curiosity with beautiful and unusual things."
I love it when people have the confidence to buy and display quirky things because they love them. That makes them work.
Photos from House & Garden
0