Acai has been hailed as the super food of all super foods. Found in the rainforests of South America, the antioxidant properties in these berries are hardworking fighters for healthy skin.
Not only that, these little berries provide a plethora of health benefits. Easily added to smoothies and snacks, they can also be incorporated into your home beauty regimen. But first, let's explore why acai has gained in popularity over the last few years and why it's here to stay.
Acai Health & Body Benefits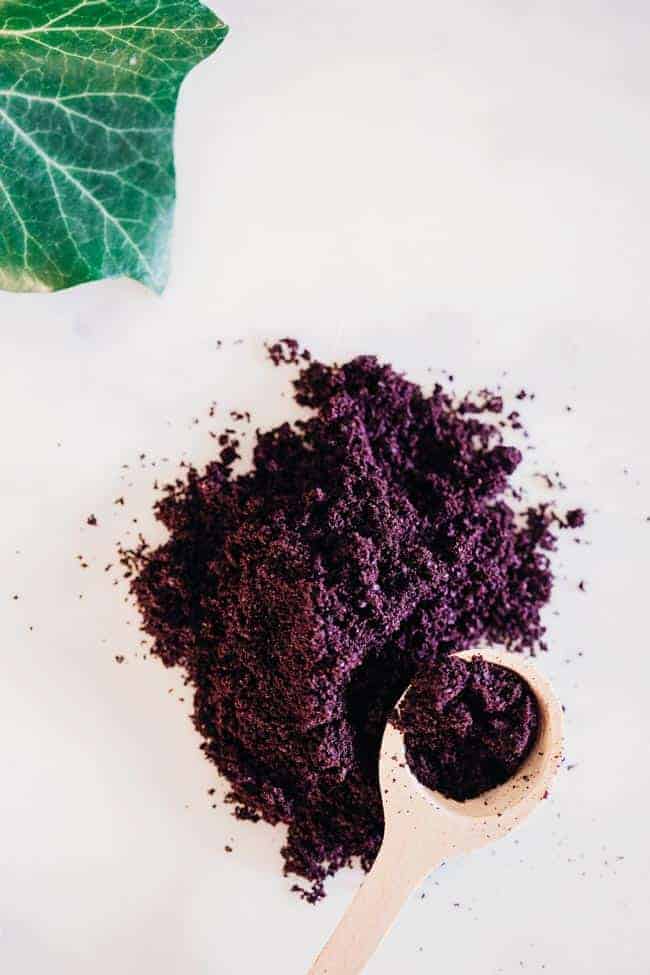 Although a berry, there is no comparison of acai to other commonly found berries such as cranberries, strawberries or blueberries. The antioxidant levels of acai are through the roof and can aid a number of health concerns.
Traditionally, these berries have been used to treat a number of digestive ailments from diarrhea to ulcers. They are a wonderful alternative to sugary desserts because the sugar levels in these berries are low, and yet high in fiber, iron and calcium.
1. Improves circulatory health-including overall blood circulation and preventing blood clots
2. Lowers cholesterol
3. Aids in weight loss and fights the effects of a high fat diet
4. High in fiber
5. Increased immune system health due to high levels of Vitamin C
6. Increases energy
Overall, this reddish-purple berry that can be found in pill form, gel, juice and powder provides a powerhouse for our beauty needs and can be used both topically and internally for maximum beauty benefits.
Acai Skincare Benefits
Vitamin C is one of the key components in acai berries that fight free radicals, and the anti-inflammatory benefits of vitamins A and E help skin fight acne and pollution. Acai is the perfect at home ingredient to use in facial masks, giving skin a healthy boost and providing an immediate glow.
fights acne
evens skin tone
brightens skin
tightens and minimizes pores
protects cells from free radical damage
Bright Skin Age Fighting Acai Mask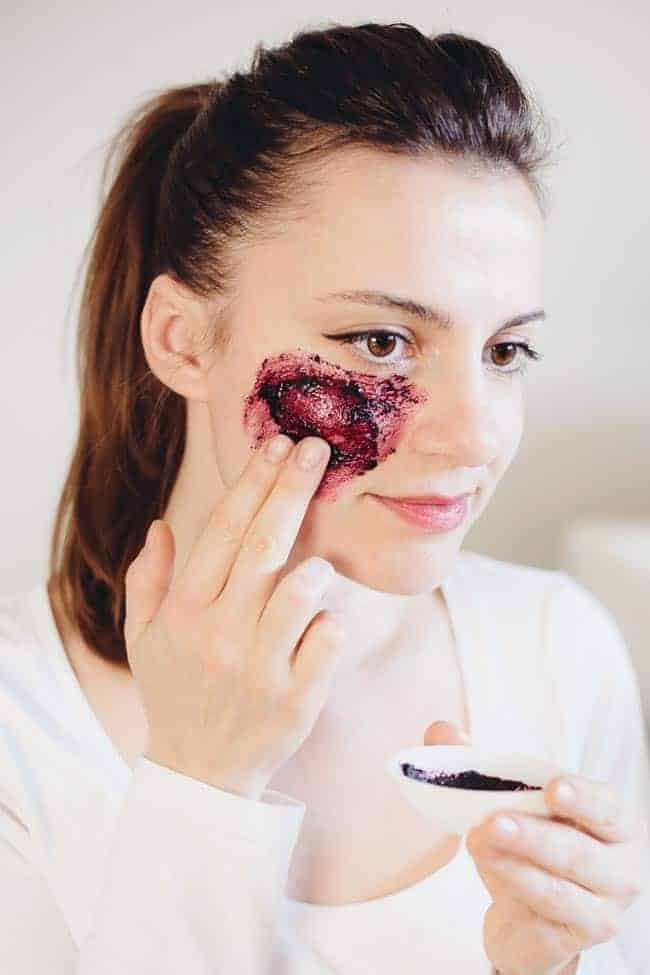 Manuka honey is an active honey which is both acne fighting and great for added hydration since it absorbs moisture in the air. Mix the Acai powder into the olive oil and Manuka honey. Stir well and apply to clean skin for 10-15 minutes. Rinse with warm water and washcloth to remove and follow with hydrating moisturizer.
Breakfast Acai Bowl Recipe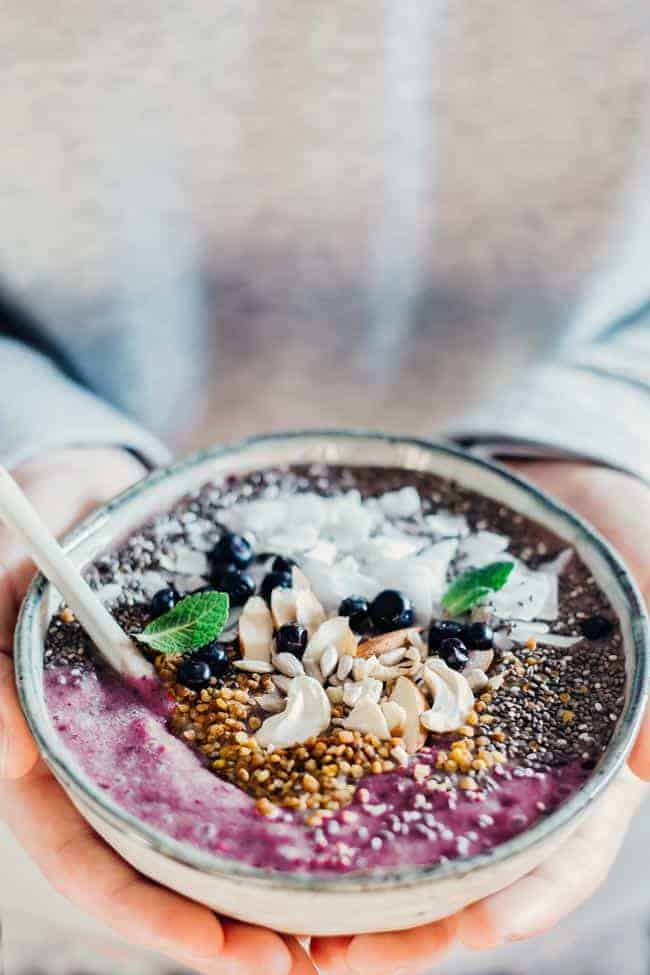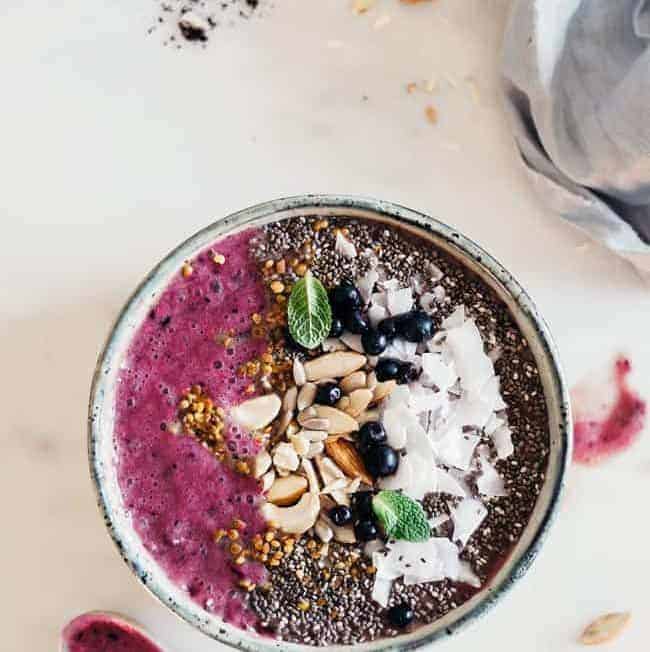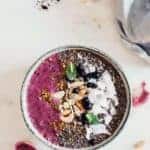 Print Recipe
Acai Breakfast Bowl
A nourishing and antioxidant-packed smoothie breakfast bowl ready in no time, great for supporting the natural detox function of your body.
Ingredients
2

ripe bananas

2

tbsp

acai powder

1/2

cup

almond milk

2

tsp

coconut oil

2

tsp

bee pollen

1

tbsp

almond butter

To garnish: chia seeds

crushed almonds, coconut flakes, bee pollen, acai berries
Instructions
Add all the ingredients into the blender and pulse to obtain a creamy mixture.

Distribute evenly into the serving bowls, top with chia seeds, pollen, coconut flakes, pollen and berries, and serve.
Notes
Freeze any leftovers in ice cub tray and add to future smoothies.
Photos by Ana Stanciu
33