If you've ever battled acne you're probably well aware that long after the breakout is gone, you've still got some leftover red marks, known as post-inflammatory hyperpigmentation. It's especially frustrating because while the acne is gone, your face still looks like it's in the midst of a breakout! Unlike true scarring–the kind that leaves an indentation or raised mark on the skin–these kinds of scars will fade with time. But sometimes they need a little assistance and we have just the masks to help.
Acne Relief Cucumber Mask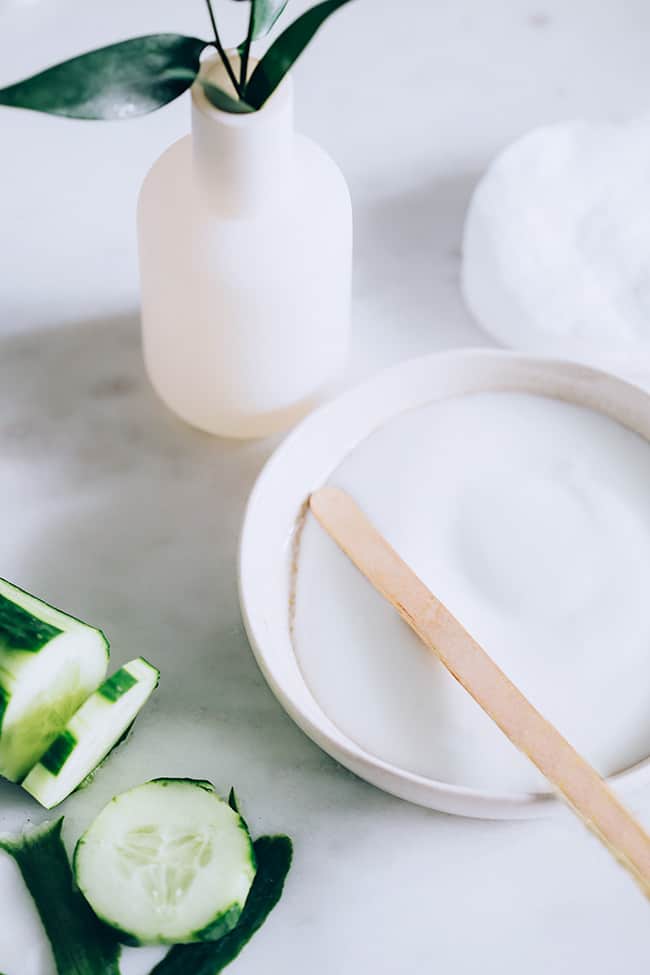 Especially beneficial for recent acne scarring that may still have some residual inflammation, this simple cucumber mask is the perfect choice. Cucumbers have lightening agents as well as anti-inflammatory properties that will tone and hydrate the skin. Puree the cucumber and then mix in the yogurt. Apply to face and leave on for 10 minutes before rinsing thoroughly.
1 peeled cucumber
1 tablespoon organic Greek yogurt
Avocado & Lemon Mask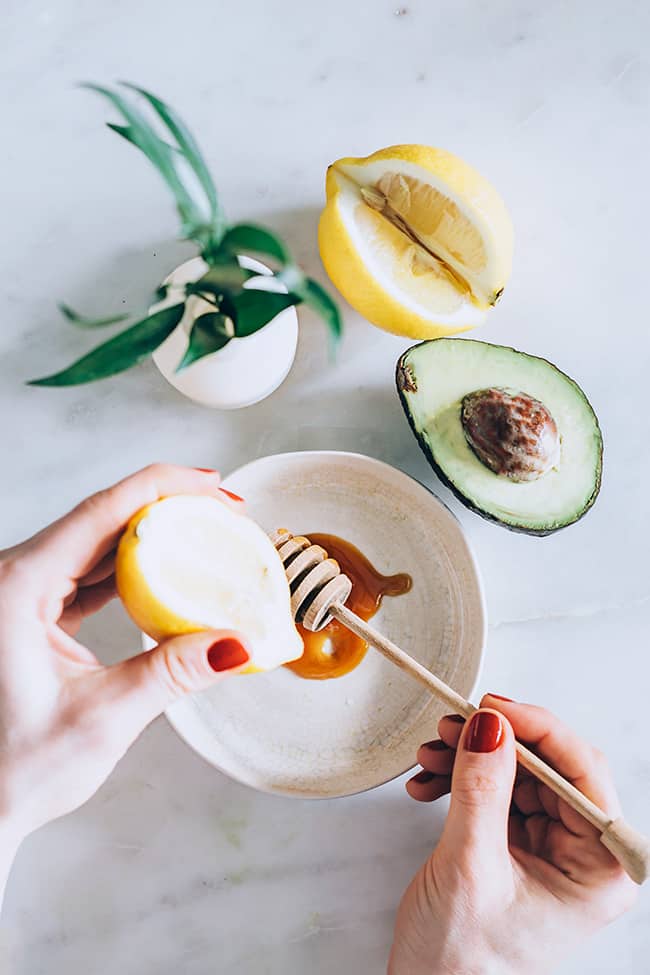 1 ripe avocado
1 tablespoon raw honey
Half of a lemon
Avocado stimulates collagen production, which aids in cell regeneration. The honey is antibacterial while the lemon juice lightens hyperpigmentation. Mash one ripe avocado until smooth, mix in 1 tablespoon of honey and squeeze the half lemon. Mix together thoroughly before applying to face. While this can be applied as a spot treatment it can also be used all over the face to brighten skin. If you have sensitive skin, use less lemon or skip it altogether.
A few other helpful tips to fight acne scars:
always wear sunscreen, as the sun can darken acne scars–minimum of SPF 30!
do not pick at acne scars, it will only make them worse
the best way to fight scarring is to prevent the scars in the first place, so put together a good skincare routine and stick with it
141