Nutritional deficiencies, low immunity, stress – they're all too real for many of us. Supplements and over-the-counter medicines are an easy fix, but they often treat the symptoms and not the actual problem. That's where adaptogenic mushrooms come in – they're safe and have been traditionally used for thousands of years! The best part is that they don't serve a single purpose, adapting their healing properties to various problems occurring in the body.
From shiitake to chaga, here are 9 recipes to help you reap the benefits of adaptogenic mushrooms:
1 / 9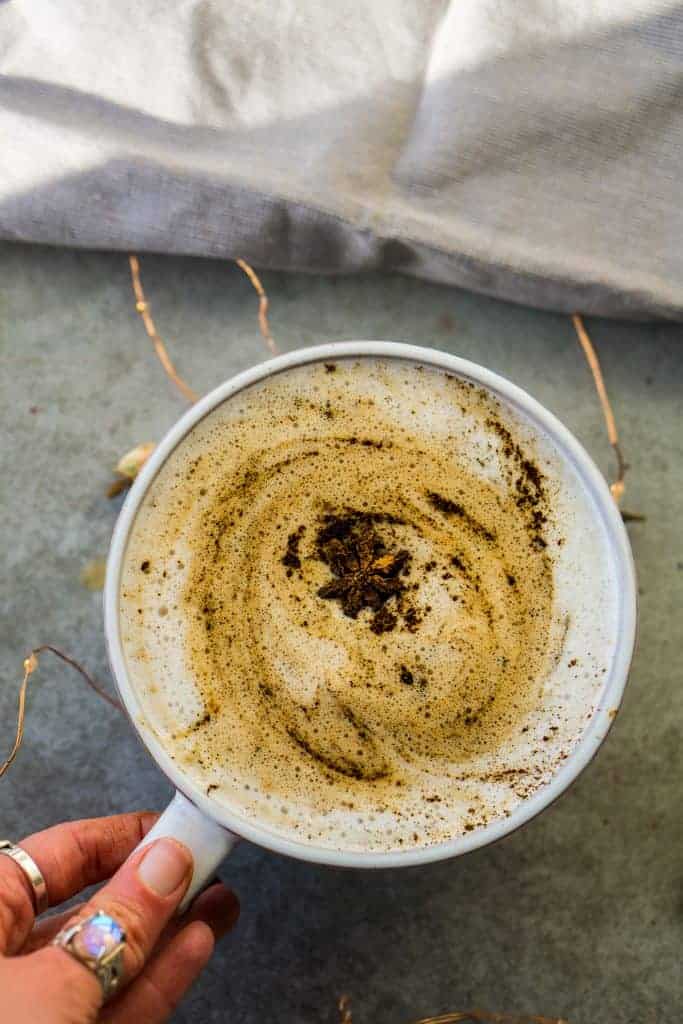 Warm up with a cup of this nourishing latte. Chaga stimulates the immune system, fights viruses, reduces inflammation, and improves physical endurance, among other benefits.
Chaga Chai Latte from My Tiny Laguna Kitchen
9