Adaptogens are everywhere lately and it's no wonder why: we all deal with stressors in our lives and it's thought that adaptogens help our bodies cope with this stress, bringing us back to equilibrium both physically and mentally.
Adaptogens come in many forms—from pills to extracts and powders—but you can also incorporate them into the foods you eat. While maca in a smoothie is a total no-brainer, you can also add adaptogenic mushrooms to your brownies and moringa to your morning matcha for an adaptogenic elixir.
Chill Out with 11 Adaptogenic Recipes
Here are some of our favorite adaptogenic recipes to get you started: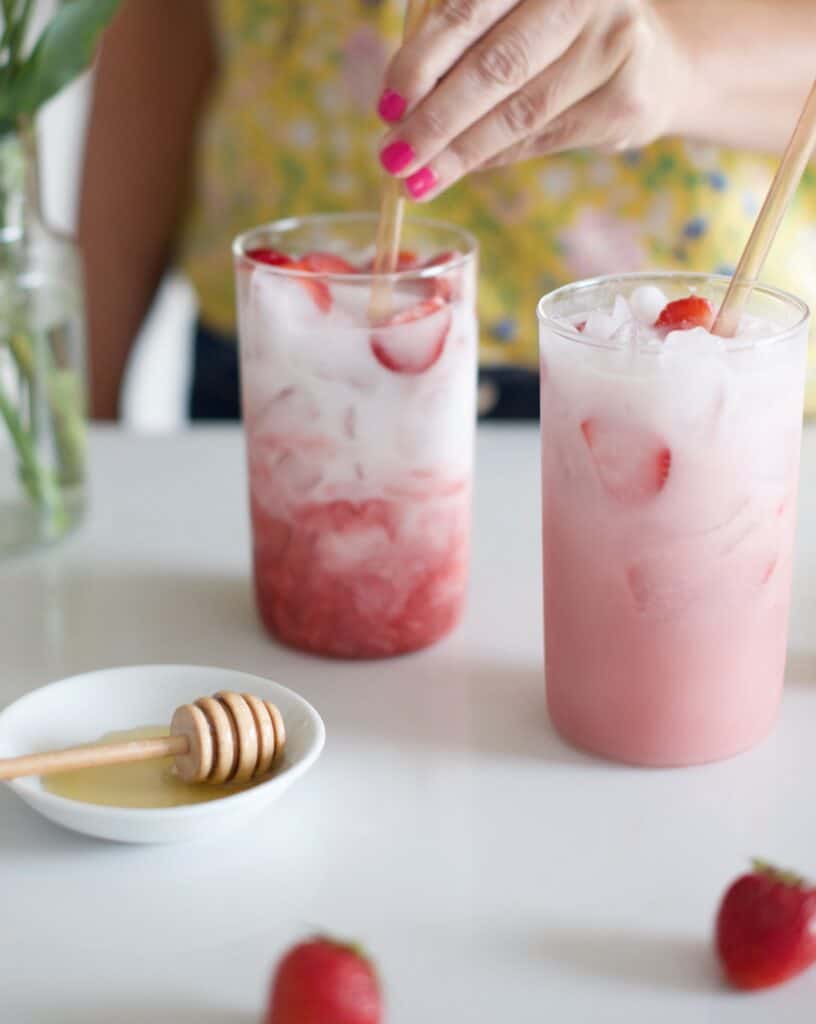 Skip the caffeine and reduce the sugar with this Pink Drink copycat. It's the perfect way to start the day when you're stressed and need to center yourself, due to the addition of adaptogens and superfoods.
Refreshing Reishi Cooler with Hibiscus & Berries from Hello Glow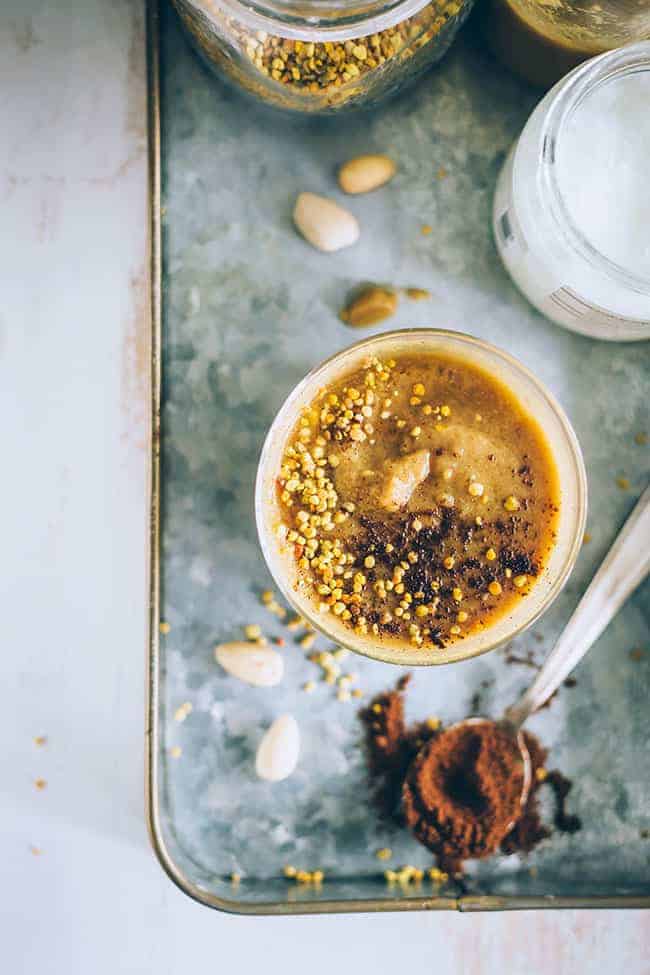 PMS can be stressful and painful, but this adaptogenic mushroom smoothie makes it a big more bearable. It's made with chaga and reishi, for thero calming, immune-boosting, anti-inflammatory effects, but also with a tasty combination of cashew butter, raw apple, and bee pollen.
Adaptogenic PMS Smoothie from Hello Glow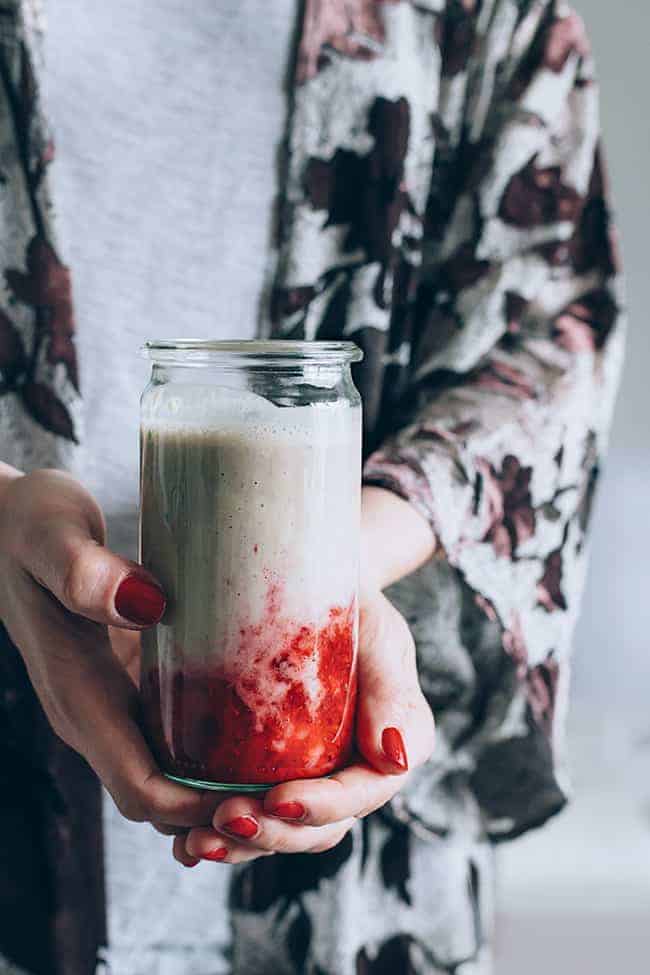 Maca combines with other hormone-balancing foods in this gorgeous (and easy to make!) vegan milk.
Hormone-Balancing Strawberry Milk from The Awesome Green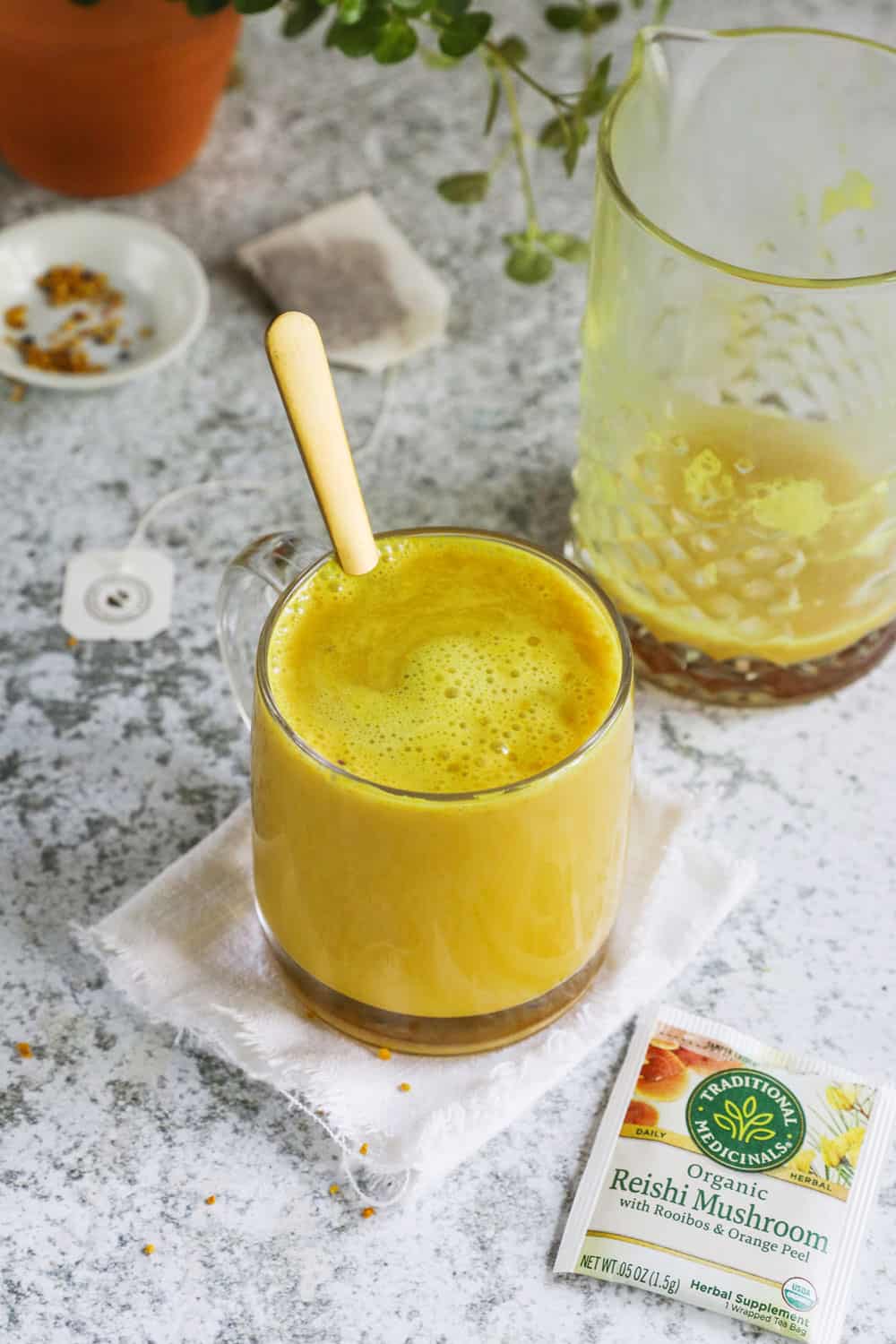 Adaptogenic mushrooms can help you kick the caffeine habit! Try substituting a lattes for your morning coffee – the reishi mushroom with rooibos and orange peel is heart warming, yet it also supports the immune system and helps you unwind.
Immune Supporting Reishi Latte from Hello Glow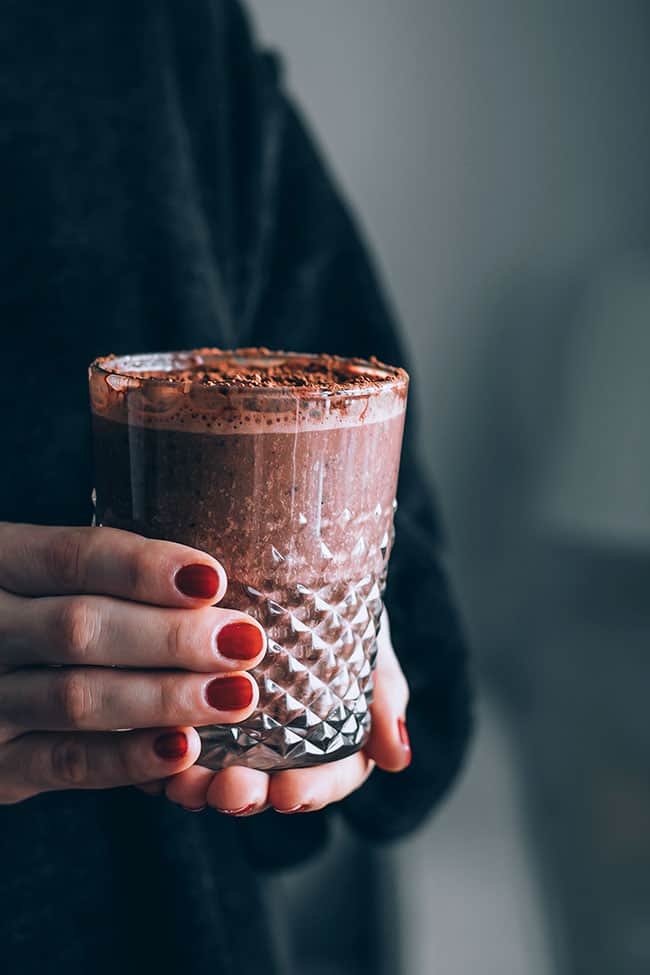 Hot chocolate always gets a bad rep as unhealthy and childish. But what if we made it all grown-up and… actually good for you? This adaptogenic hot chocolate makes headaches go away and it helps you unwind with maca powder and Siberian ginseng.
Headache-Soothing Adaptogenic Hot Chocolate from Hello Glow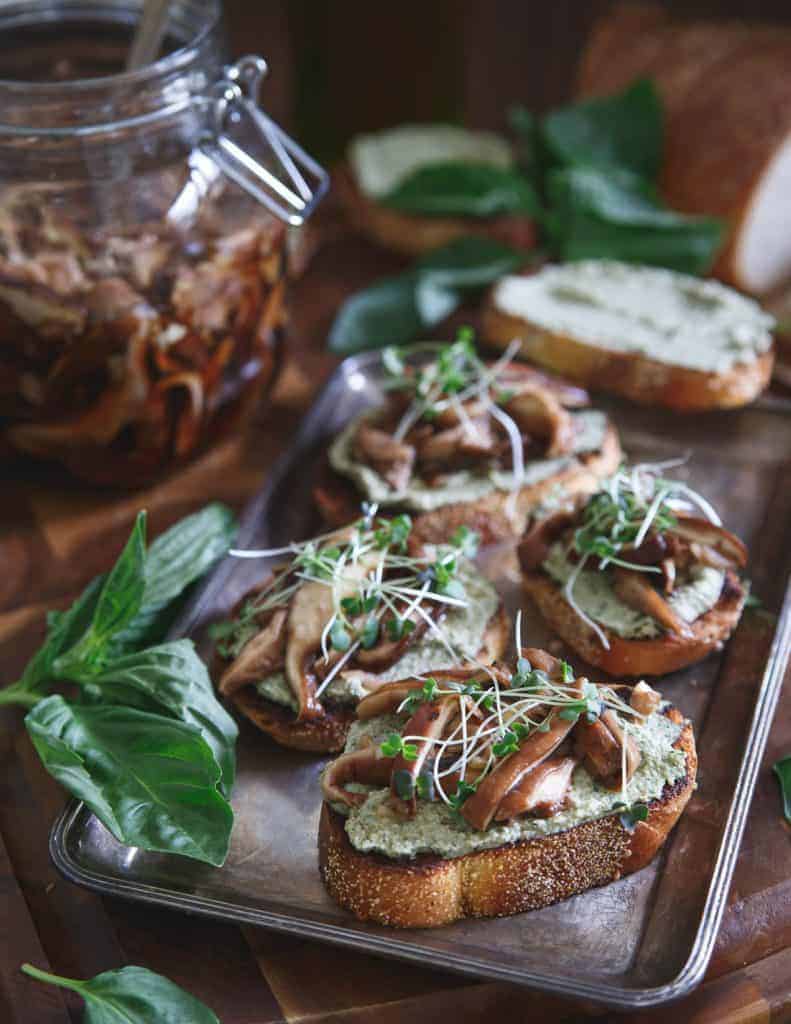 Adaptogens aren't all exotic, hard-to-find ingredients. Shiitake mushrooms have adaptogenic properties too and when you pickle them, you'll have them on hand for adding to sandwiches, soups, and pasta. You'll probably also feel better next time you order Chinese takeout.
Balsamic Pickled Shiitake Crostini from Running to the Kitchen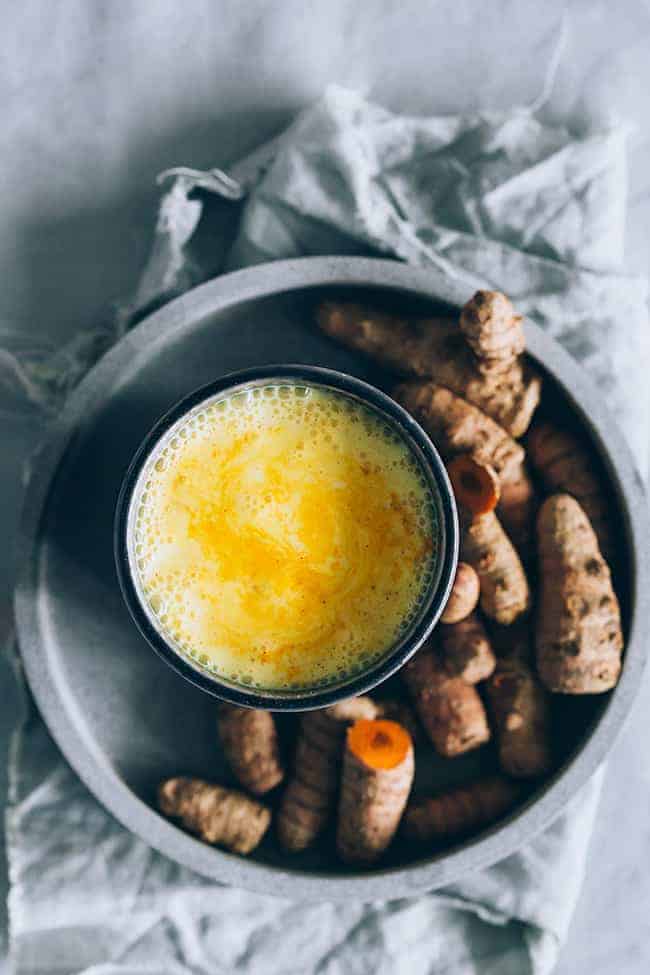 Make your next cup of golden milk even more calming by adding chamomile and the adaptogen ashwagandha. The combination is gorgeous and a real treat for the body and mind.
Turmeric Golden Milk For a Better Sleep from The Awesome Green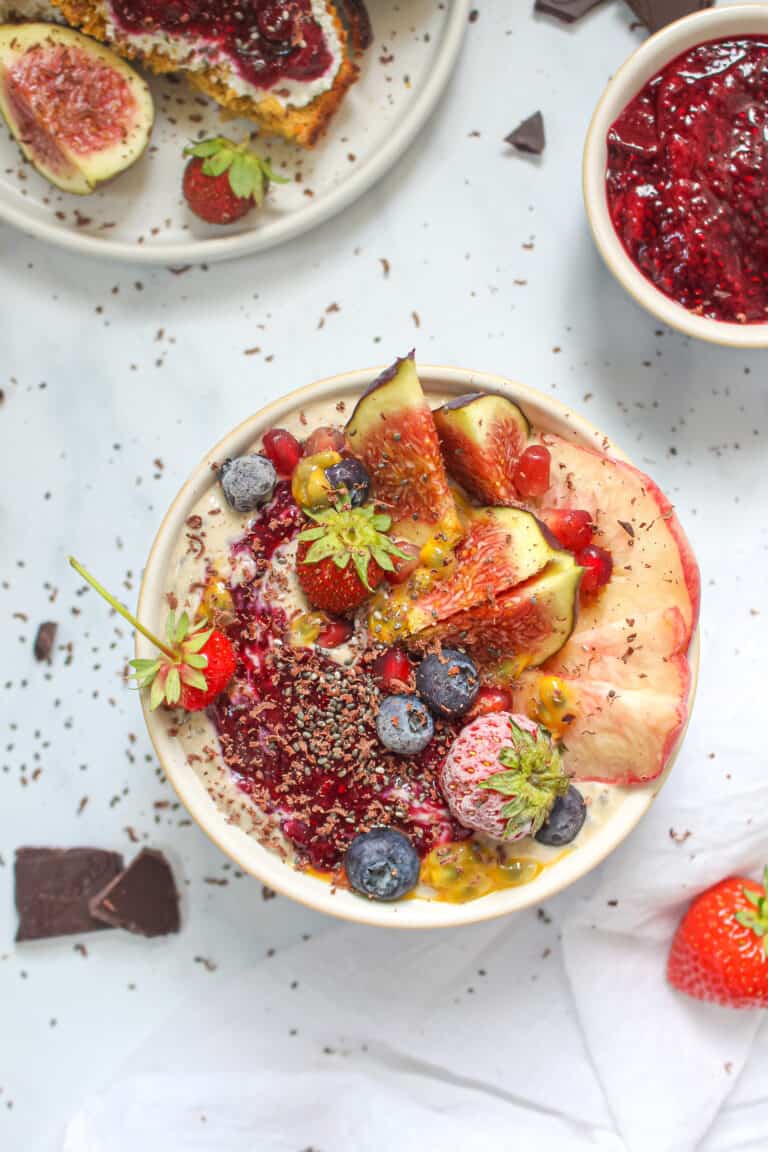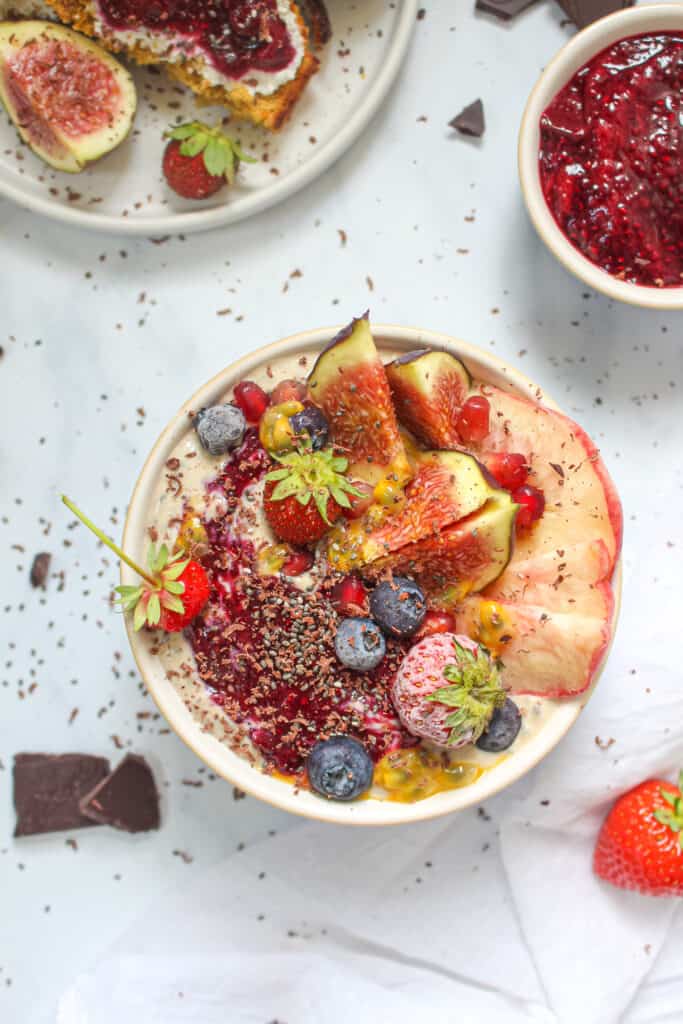 Start your day just right with a tasty bowl of overnight oats: it will help you destress, it will nourish your body, and keep you full until lunch.
Adaptogenic Overnight Oats with Cinnamon Plum Jam from Nourishing Amy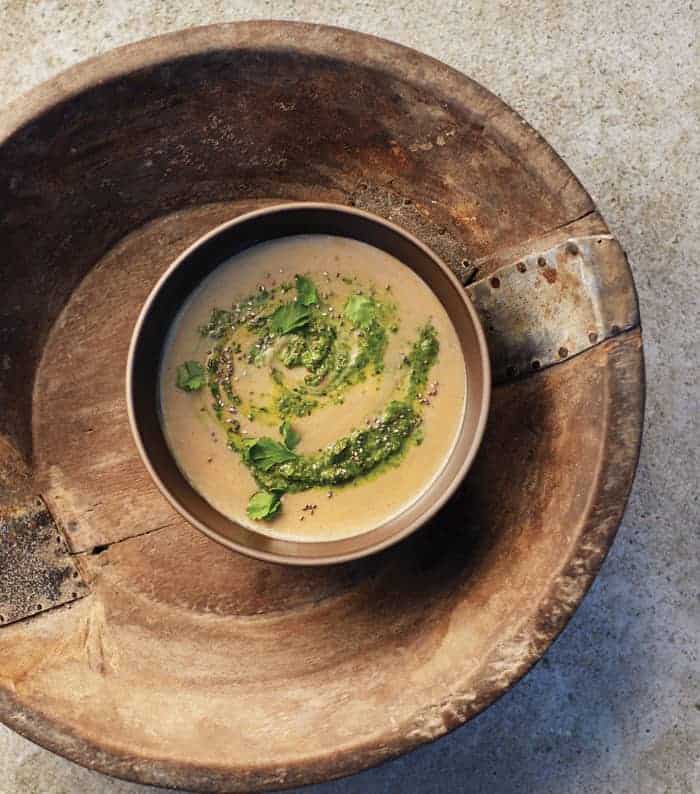 Maca powder gets a lot of use in smoothies and sweets, but it adds the perfect je ne sais quoi to this warming soup. Combined with sweet potato, it's comforting regardless of the season.
Sweet Potato & Maca Soup from Hello Veggie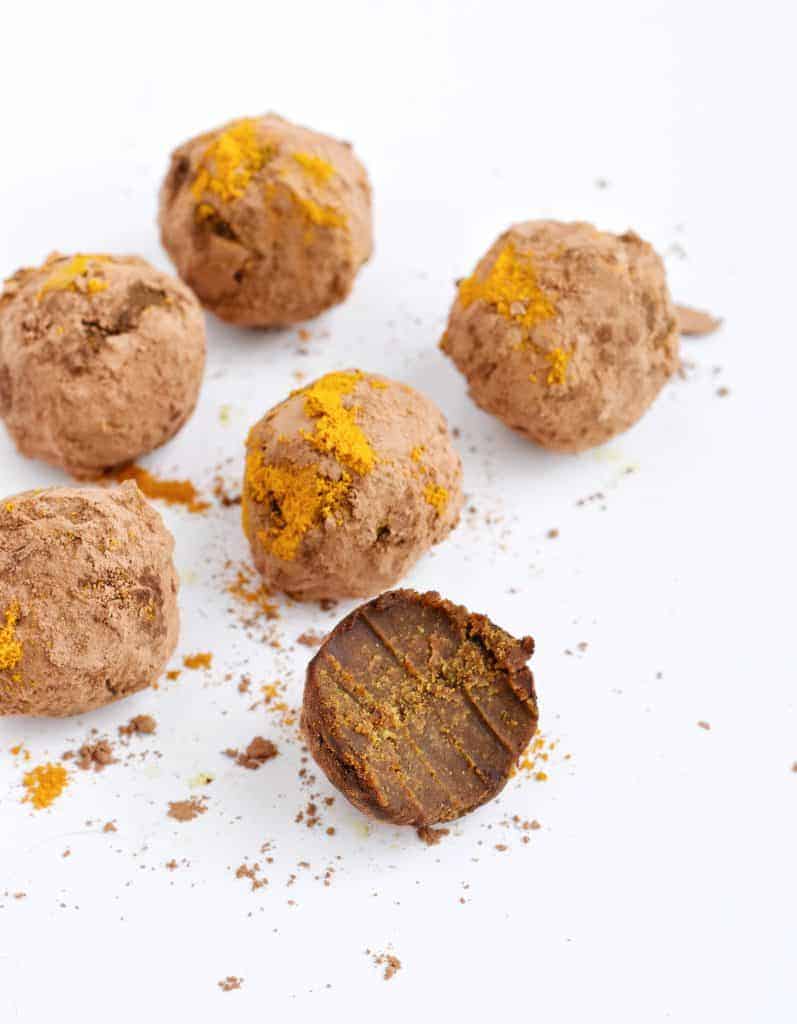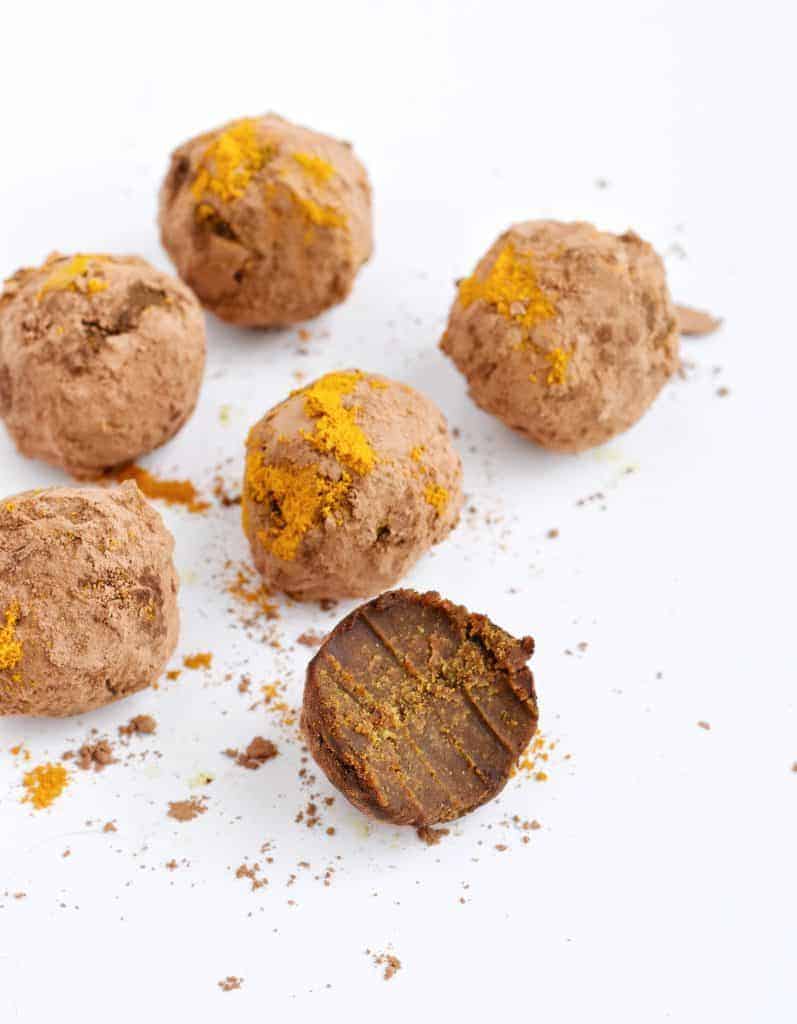 Chocolate truffles with anti-inflammatory and adaptogenic benefits? And they're paleo too? YES! You're in for a real treat.
Paleo Adaptogenic Golden Milk Chocolate from Holistic Rendezvous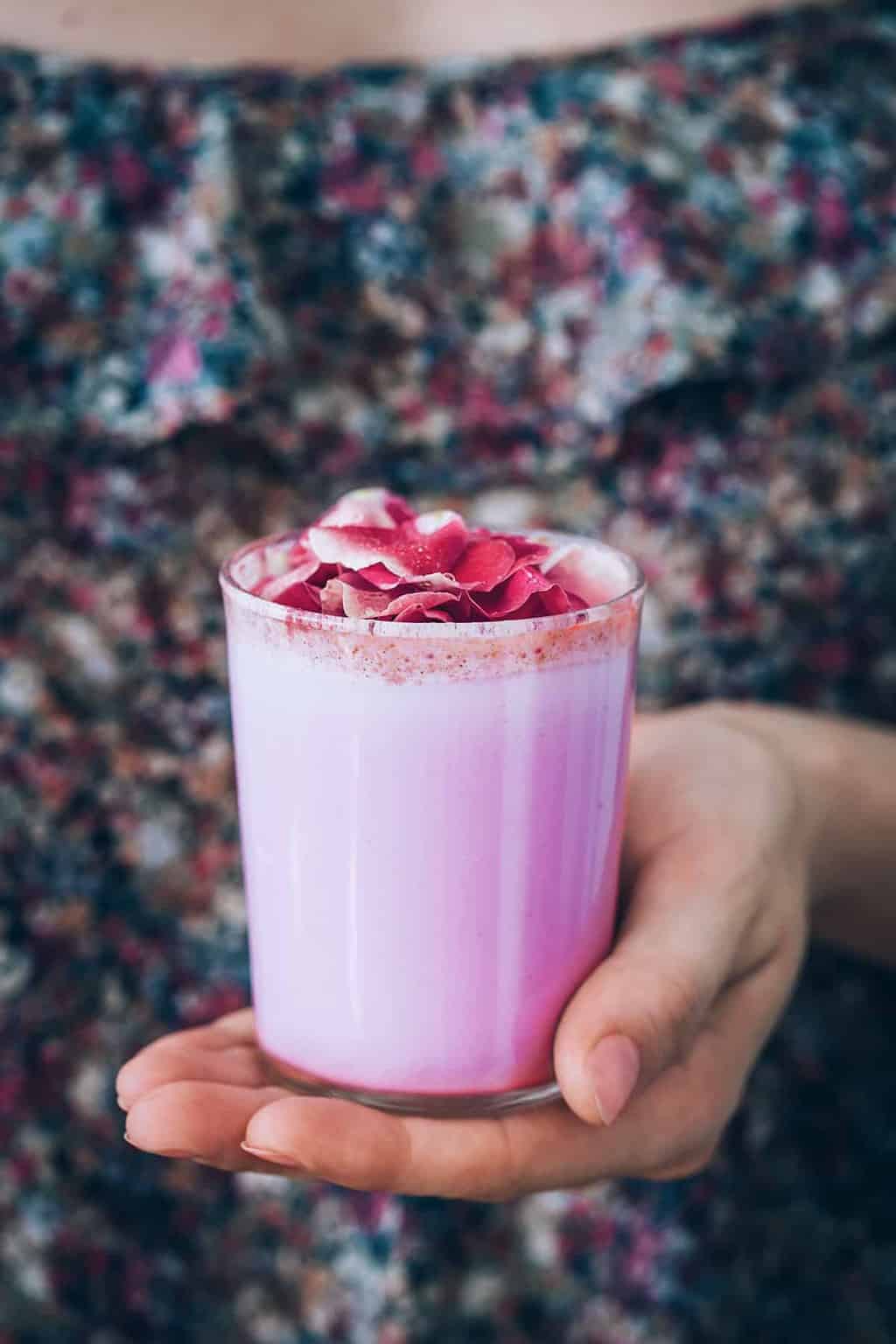 This adaptogenic midnight milk will help you sleep better, due to a combination of ashwagandha, schisandra berries, and pretty rose petals. And you have to admit, it's as pretty as a latte can be!
Adaptogenic Midnight Milk from Hello Glow
42