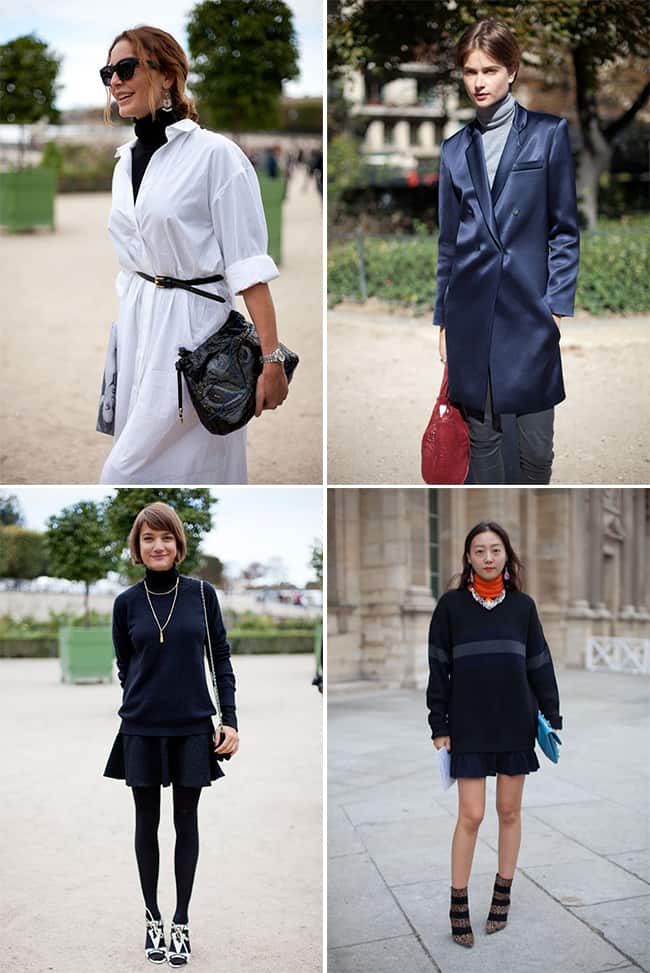 As much as I love showing off some neck, I just can't do it in colder months. I don't know how anyone can get away with it and not have a sore throat immediately after – I'm bundled up in scarves and high collars from November to March! One piece that has saved me from sick days more than once is the good ol' turtleneck. This basic piece has been on every woman's must-own list since Audrey Hepburn instantly made it a classic.
And for good reason: it's super versatile! You can wear it on its own with pants or skirts, you can layer it under a shirt, sweater or pinafore, and you can add as much or as little color to your outfit as you please. Wearing a turtleneck is easy, and now so is owning the perfect one!
$99 Adea Long Sleeve Turtleneck Giveaway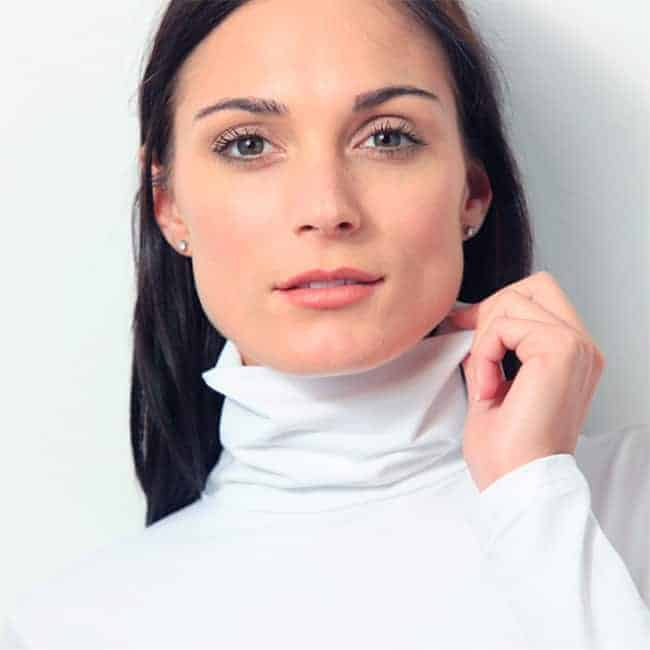 You can win a gorgeous turtleneck courtesy of Adea in any color and size you like! The cozy, versatile piece is made from Italian micro fiber, which is bound to feel like a second skin – hugging your body without feeling restrictive.  And there's more: the special fabric doesn't wrinkle, it doesn't catch on other clothing, it's lightweight and it offers 50+ UV protection! The turtleneck is breathable, silky soft and quick drying, making it your go-to to piece for everyday wear.
All Adea products are made in Italy and the US, from fine fabrics that provide a modern, feminine fit. "Every woman needs a good wardrobe foundation as the building blocks for her own unique style." We couldn't agree more! Enter below win!
Street style photos via Harper's Bazaar

0