Do you ever feel tired and sluggish, even after a good night's sleep? Do you feel cravings for salty or sugary foods? Does your immune system need a little TLC? If you answered yes to any of the above, you may want to learn more about your adrenals.
The adrenal glands are a pair of small hormone-producing glands that sit right above the kidneys, in the center of the lower back. They produce a variety of hormones, including cortisol, aldosterone, and epinephrine, that have roles in regulating metabolism, blood pressure, the immune system, and stress responses, to name a few. The two parts of adrenal glands–the cortex and the medulla–are each responsible for producing different hormones.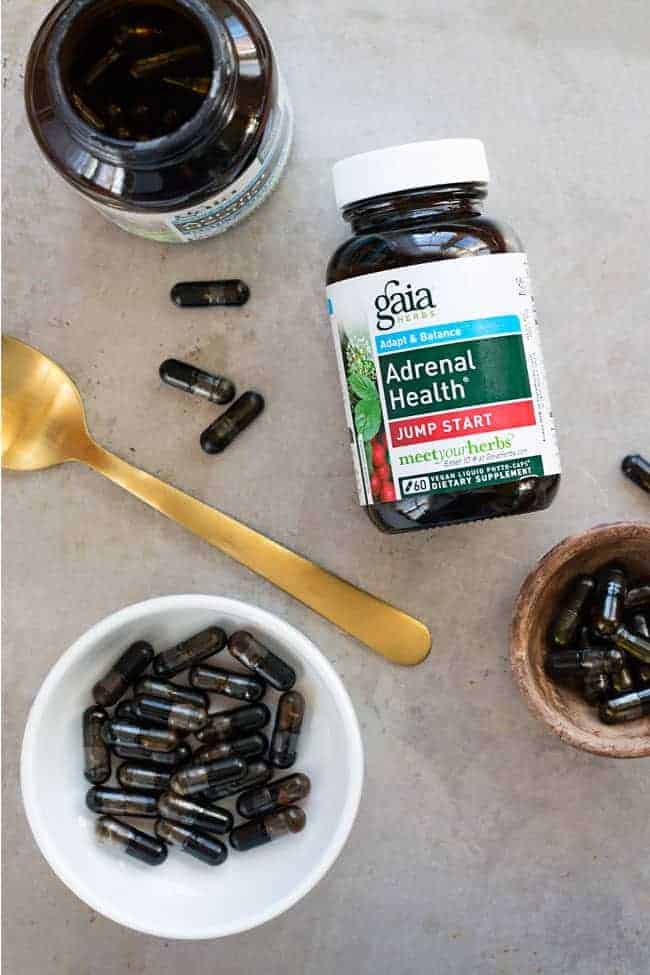 The adrenal glands are responsible for how your body responds to any kind of stress, physical or emotional: Think along the lines of the commonly known "fight or flight" reaction, but also so much more. Adrenal-produced hormones control these stress responses by regulating the physiological processes that allow us to cope with stress, such as heart rate, energy production, and immune function. So, in periods of physical stress, emotional stress or even mental stress, the adrenal glands are naturally responsible for responding to the stress and maintaining bodily systems. That's a big job for a couple of little glands!
Environment, normal daily stress, lifestyle choices, and even your diet can all trigger the healthy stress response in the body, calling on the adrenal glands to step up and do their job. But, when the adrenal glands are demanding the body's attention, that means you have to divert attention from other areas, like immune health, the inflammatory response and even your reproductive hormones.
If you have questions about stress or your adrenals, you should speak to your health care provider.
What can you do to keep your adrenals healthy? Diet plays a large role. Skipping meals can cause the adrenal glands to increase cortisol production, and at the same time we also experience a decrease in blood sugar. Similarly, consider eating a healthy diet with plenty of antioxidant-rich foods and limiting foods like wheat and dairy. Did you know that having healthy gut bacteria can support adrenal health? Load up on fermented foods and those rich in probiotics.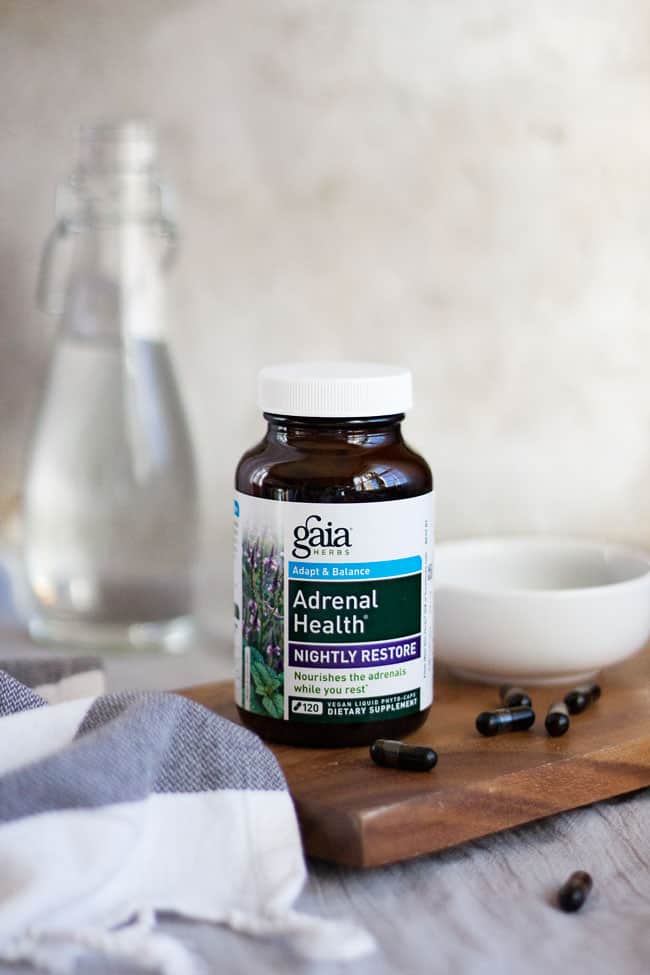 Making sure you get a good night's sleep and are well-rested is also essential for adrenal health. But so many of us tend to burn the candle at both ends. Thankfully, there are some lifestyle factors that promote healthy adrenals, and there are also some other tools we can use.
Ever heard of adaptogens? These are herbs that help the body adapt to stress through a range of physical, chemical, and biochemical factors. Adaptogens work by physically supporting the body's ability to handle stress, but also by regulating, calming, and restoring the balance of adrenal function, and helping to restore our natural circadian rhythm.
The Adapt and Balance line of Adrenal Health products from Gaia Herbs uses adaptogens to provide reliable, ongoing adrenal support. Gaia maintains its own farm and takes pride in producing an entire product all the way from seed to shelf. Partnered with over 100 farms and 300 wild harvesters worldwide, Gaia's main growing site is a 350-acre farm in North Carolina where it grows over 25 species.
Gaia's Adrenal Health Jump Start helps reset the circadian rhythm and supports the adrenals to get back on track and combat the occasional exhaustion and stress that comes with modern life. This unique blend of adaptogen herbs supports the body's ability to manage fatigue, while also helping to optimize energy levels and mood.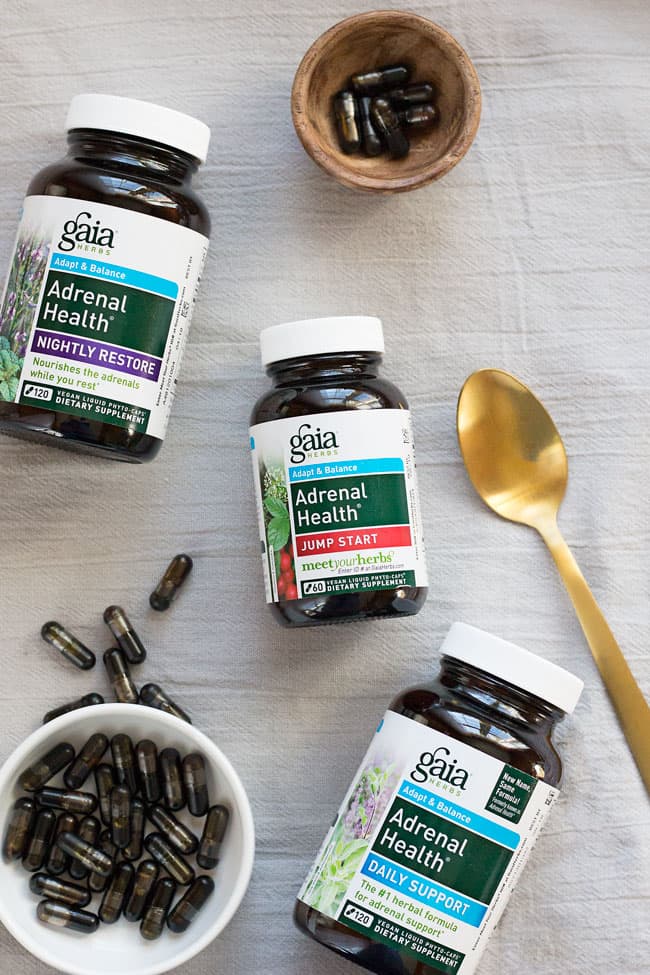 After 1-2 months of Adrenal Health Jump Start, consider transitioning to daily use of Adrenal Health Daily Support, which is formulated to provide what we need to better handle stress on a day-to-day basis. Adrenal Health Daily Support provides nourishment to the adrenal glands, supports emotional wellbeing, and optimal energy.
And Gaia's Adrenal Health Nightly Restore is used to nourish the adrenals while we sleep and the body repairs and restores itself. Adrenal Health Nightly Restore helps to promote healthy sleep patterns, and provides support to the endocrine and immune systems, and helps to promote a sense of calm in the body.
Want to take a closer look at how stress can show up in your life? Take the Gaia Herbs Adrenal Health Quiz to find out more.
This post was brought to you in partnership with Gaia Herbs.
These statements have not been evaluated by the Food and Drug Administration. Products are not intended to diagnose, treat, cure or prevent any disease.
4