I'm always the most tired from 3pm until when-the-kids-go-to-bed o'clock. After powering through the morning with productivity, the wall hits me in the afternoon. Putting my head on my desk and taking a quick nap is suddenly very appealing. Nope, no such luck! My second shift starts when the kids get home. Three o'clock means it's time for ferrying three kids to practices, nagging about homework, and making dinner. It's exhausting.
I've tried pushing through with coffee or diet soda, but then I don't sleep, which leaves me more tired and even more cranky. Not a good cycle. And taking a nap isn't an option (bummer). This afternoon self-care routine will help you fight the inevitable energy slump.
First, eat lunch. It's easy to rush through lunch at your desk. Or even fail to eat lunch. That's an energy no-no.
One of my biggest aha's from my nutrition sessions with Stephanie Rome was that lunch should be substantial enough to get you through the afternoon. I always had major sweet tooth cravings in the afternoon and would completely crash and burn my healthy eating with a 'snack.' A balanced lunch with good fats and protein will help keep your blood sugar steady through the afternoon. That, in turn, keeps your energy steady – no more ups and downs from relying on sugar.
How to beat the afternoon energy slump
After spending the morning on the computer, I'm ready to stand up and stretch in the afternoon. And if I've been drinking water like I should, trips to the bathroom qualify as 'mini breaks.' And then before the kids get home I have a 5-minute afternoon bathroom routine that combines self-care with an energy boost.
We spend a lot of time choosing healthy foods, but what goes on our bodies is just as important!
1. Make tea
Drinking tea is my new ritual to replace coffee and snacking. It's still warming and cozying, but with less caffeine and less dehydration. Bonus: tea contains l-theanine, which has a number of calming health benefits, including improving attention in people with high anxiety (raises hand!) and reducing mental and physical stress. To get the most theanine, drink matcha or black tea.
2. Brighten your space
We redid our bathroom last year, and the new bright space makes me so happy. The bathroom isn't huge and doesn't get a ton of light, so we used white tile so it wouldn't feel dark and small.
Our shower still faces a window (yikes) so I'm constantly opening and closing the blinds, ha! Sunlight is a great way to refresh your energy so open those blinds or the whole window to let the sunlight and fresh air in.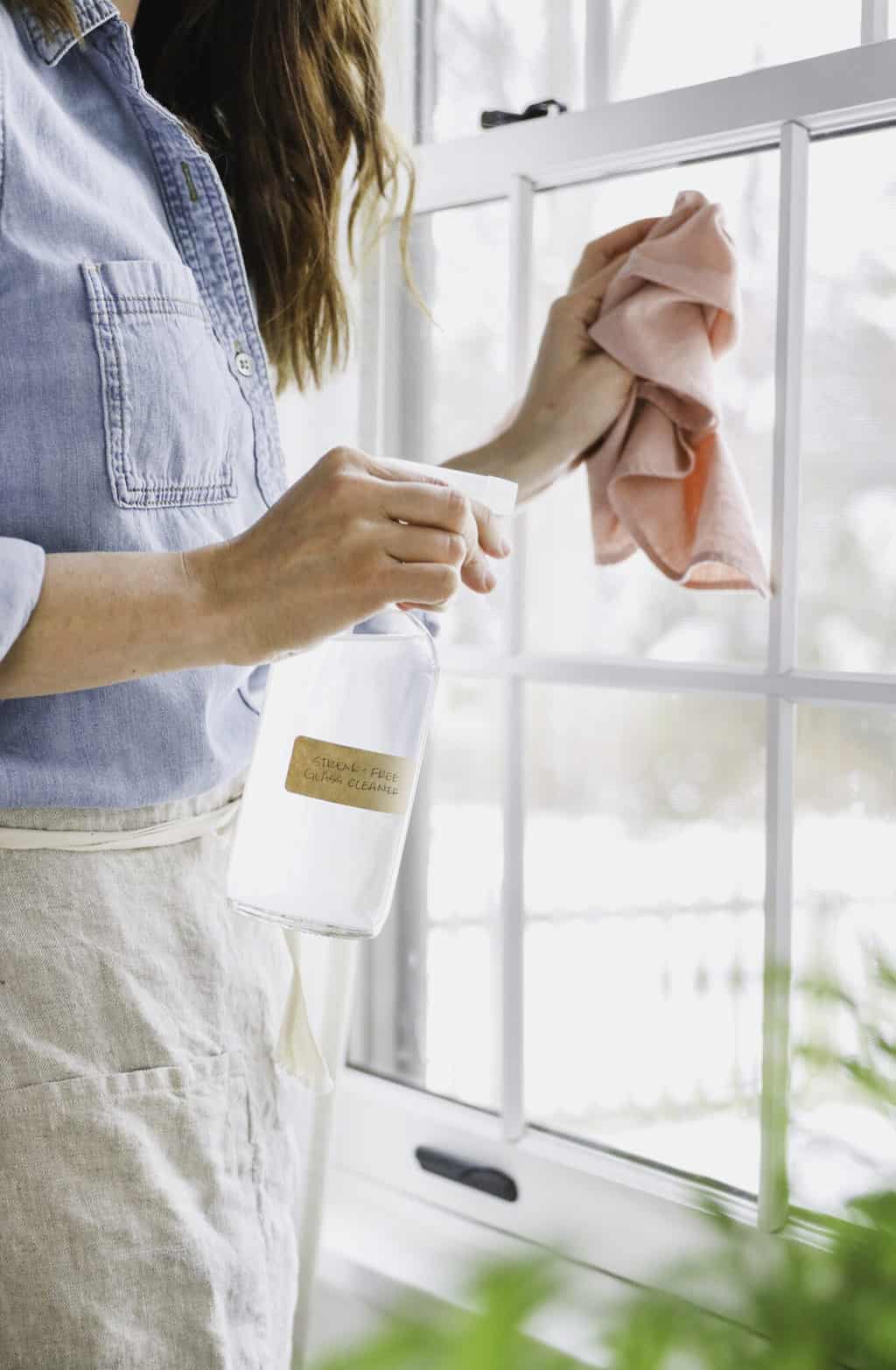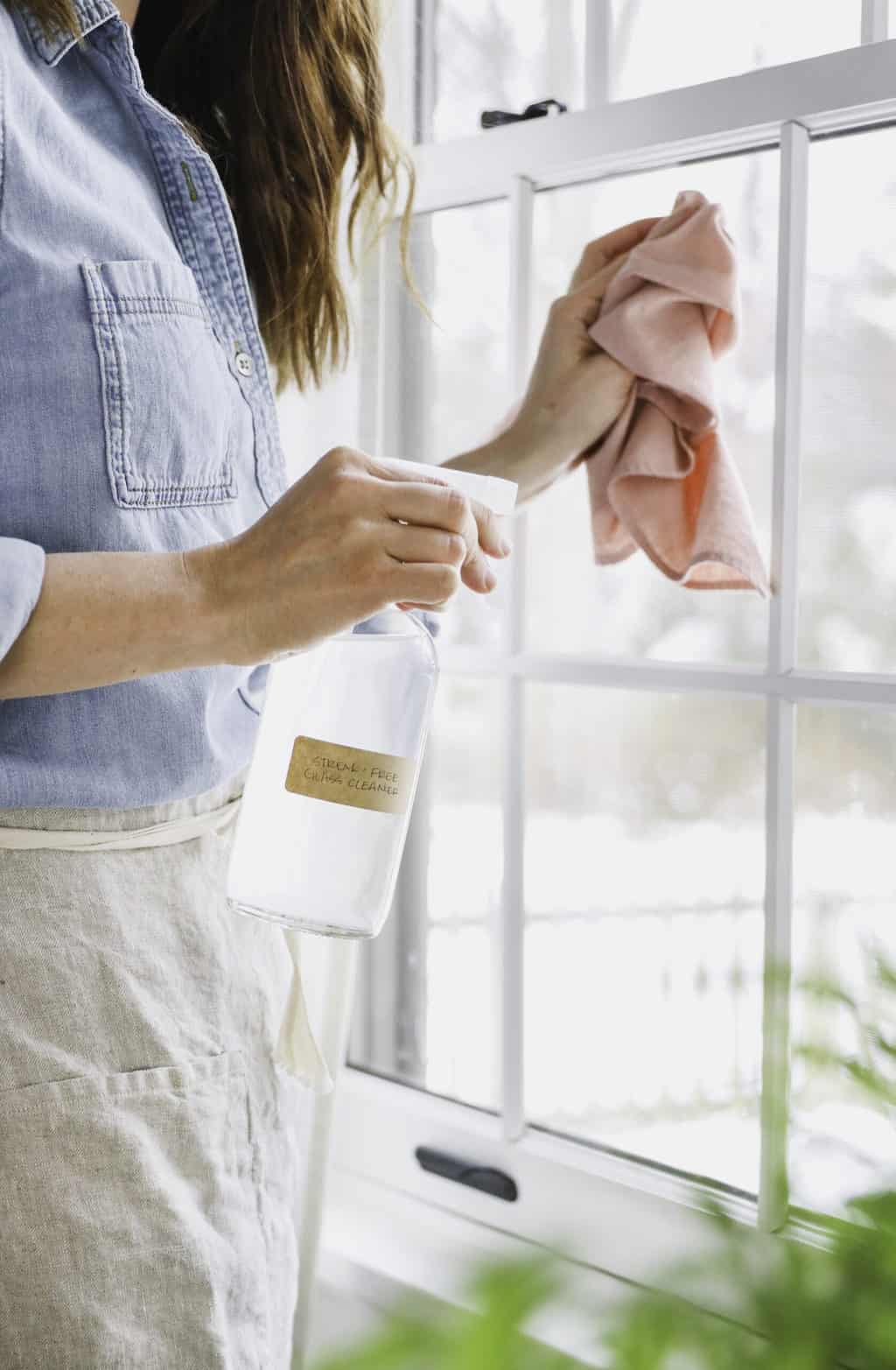 3. Clean something
Completing a task that makes you feel organized is a great energy booster. Some might clean off their desk or empty the dishwasher. After my tea, I like to brush my teeth.
No, really, I love brushing my teeth. It makes me feel clean and refreshed. The afternoon brushing ritual is a simple, easy act of self-care.
4. Wake up your face
Splashing your face with water will wake you up – and ruin your hair. A simple face spray works just as well. Combine essential oils like lemon, rosemary and spearmint that improve focus and boost energy with a hydrosol like rose water or (my favorite) orange blossom water. Spritz to wake up your face, hydrate your skin and energize your afternoon.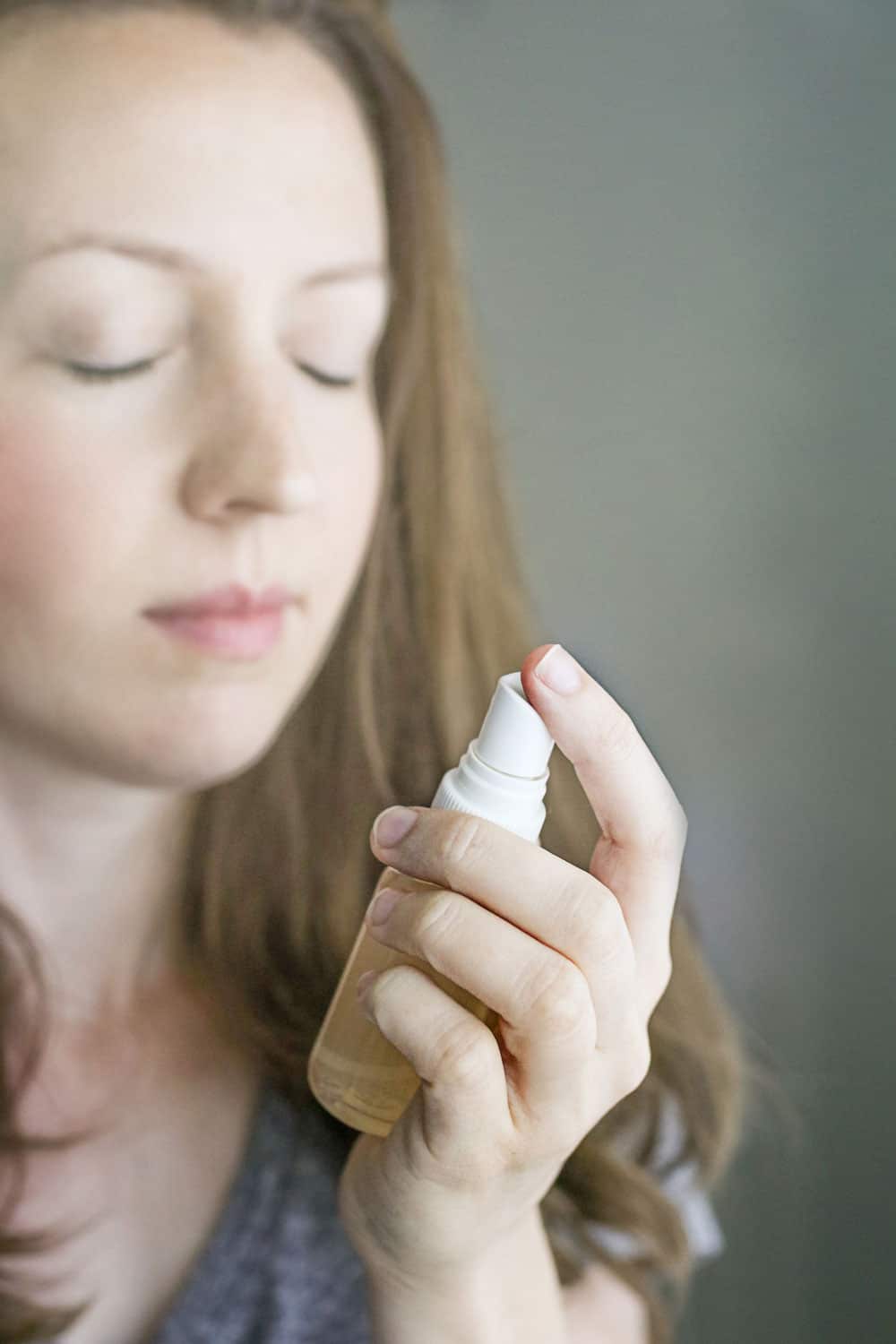 Wake-Me-Up Face Spray
You'll need:
2 teaspoons glycerin
6 drops lemon
6 drops spearmint
6 drops rosemary
1.5 fluid ounce orange flower (neroli) hydrosol or water
2-ounce mist bottle
Mix all together in a 2 ounce fine mist spray bottle. Shake well before use and spritz your face (close your eyes). Use to help wake yourself up in the morning or when you need to combat the afternoon coffee crash.
5. Take a screen break
Staring at a screen can zap your energy in a hurry. Not just computers, but your phone! Mindlessly scrolling through Instagram sound familiar? I have a tiny Twitter habit and had to give myself reading time limits. I've found that taking a work break to read my phone leaves me more tired and more unmotivated than before. So no checking email or Twitter during this self care ritual.
6. Then we dance
While I'm in the bathroom spritzing my face and brushing my teeth, I play my favorite tunes. No one has to hear me sing or see me dance but the combination of music and exercise is fun and invigorating. Seriously, dancing for a whole three minute song is a workout!
What do you do for an afternoon energy boost? How do you incorporate self care?
16