I have a friend who's on the Autoimmune Protocol diet and every time she tells me about it, I can't help but think, "What do you even eat?!" Because to an outsider, the list of restricted foods seems completely daunting.
But here's the thing: those restrictions work. Whether it's for psoriasis, rheumatoid arthritis, or any number of other autoimmune diseases, people who follow AIP sing its praises. The goal of the AIP diet is to reduce inflammation by avoiding inflammatory foods—you can follow it indefinitely, as my friend does, or use it as an elimination diet and slowly reintroduce foods after identifying which ones are problematic.

Is it hard? Yes! Is it worth it? Also yes!
The good news is that there's a new cookbook that makes it easier! The Autoimmune Protocol Made Simple Cookbook by Sophie Van Tiggelen contains easy-to-follow meal plans, food guides, and general information about AIP for beginners—as well as 100 recipes to try.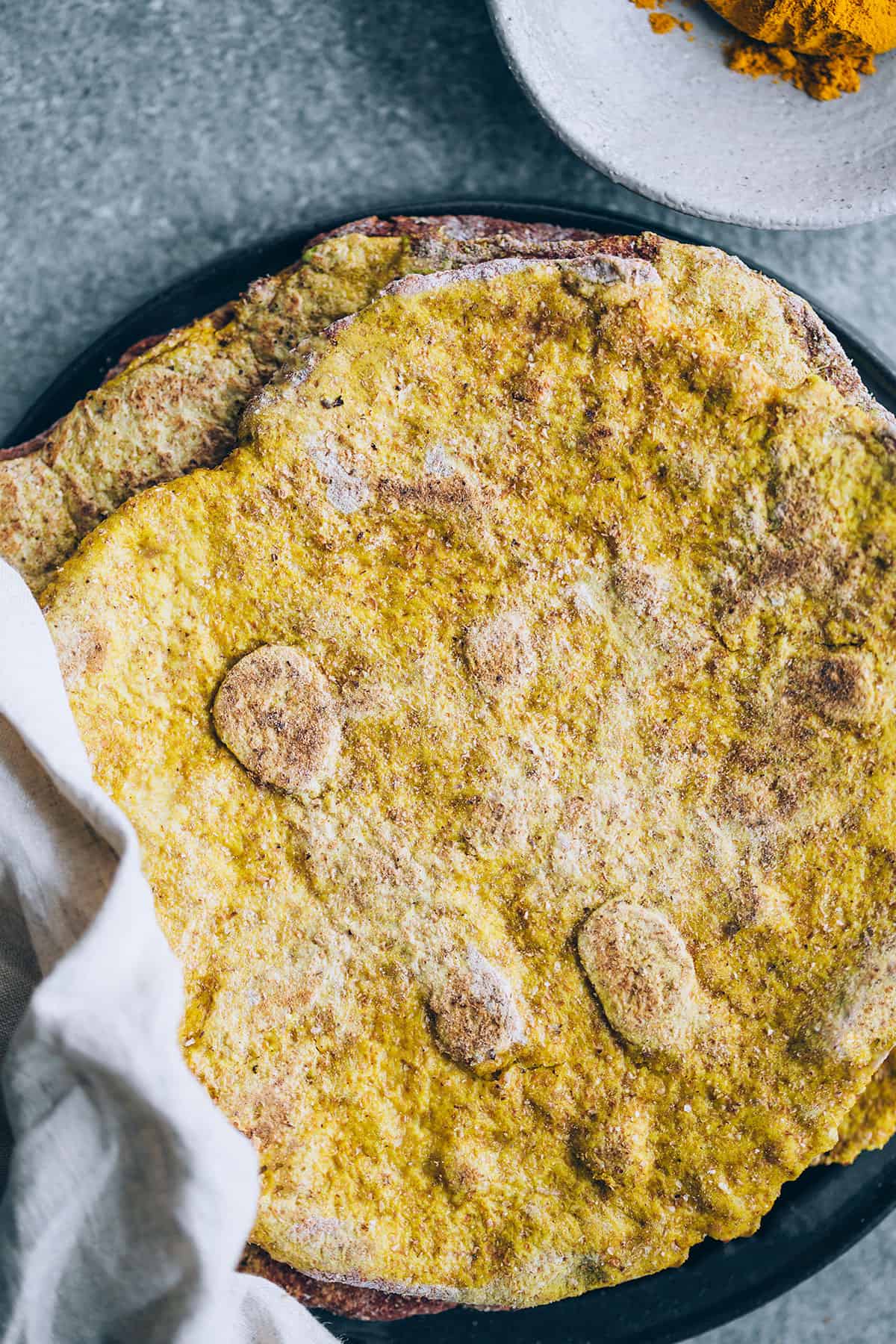 How to Make Turmeric Tortillas
These No-Fail Turmeric Tortillas immediately piqued my interest as I was browsing through the book. No-Fail? Turmeric? And they can be frozen for later? Sign me up! They're made with cassava and coconut flours rather than wheat or corn; if you can't find cassava flour locally, you can order it on Amazon.
Even if you're not on the AIP diet, we can all benefit from these anti-inflammatory tortillas. We topped ours with black beans and egg, but to keep it AIP-friendly, try grilled chicken or fish, or go vegetarian with roasted vegetables like butternut squash, cauliflower, or portobellos.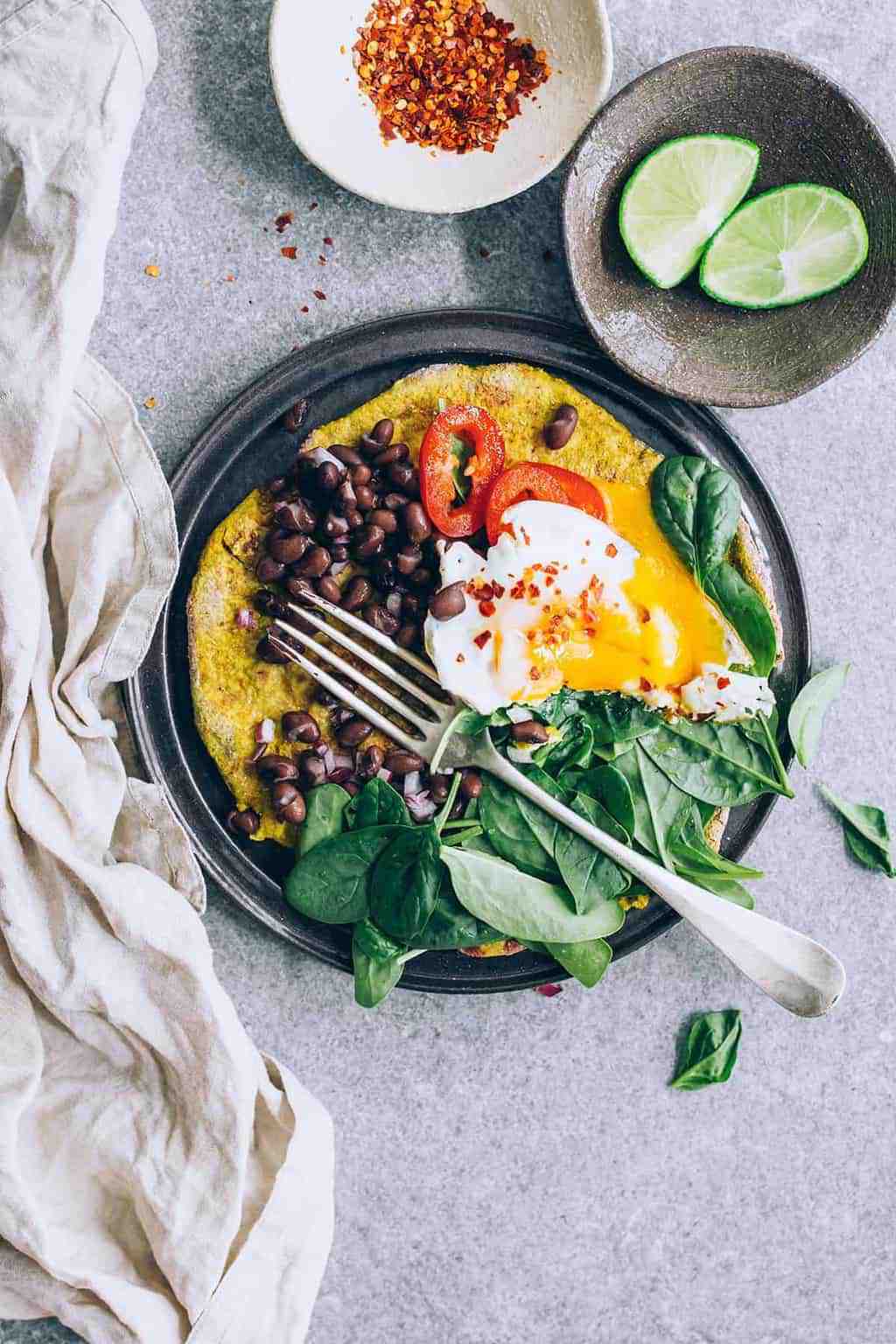 Photos by Ana Stanciu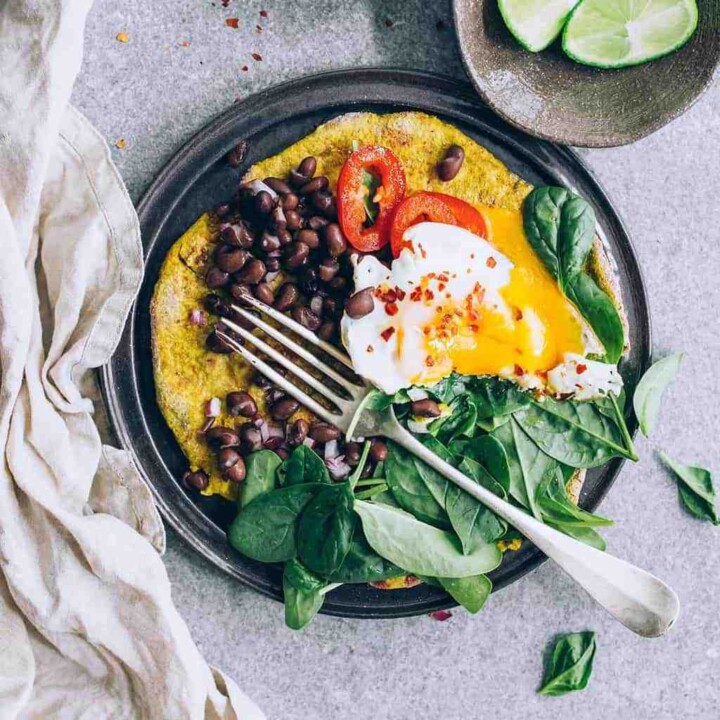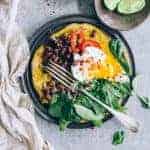 Print Recipe
No-Fail Turmeric Tortillas
Equipment
Large bowl

Medium bowl

Nonstick skillet
Ingredients
1

cup

140g cassava flour

1

tablespoon

9g coconut flour

¾

teaspoon

fine sea salt

½

teaspoon

baking powder

½

teaspoon

turmeric powder

⅔

160 ml warm water

3

tablespoons

45 ml extra virgin olive oil

½

teaspoon

apple cider vinegar
Instructions
Combine the cassava flour, coconut flour, sea salt, baking powder, and turmeric powder in a large bowl. In a separate bowl, stir together the water, olive oil, and apple cider vinegar.

Pour the liquid mixture into the dry ingredients. Mix with a spatula to roughly combine the ingredients. Knead a few times with your hands until a smooth dough forms.

Divide the dough in half. Divide each half into 3 equal portions, forming a total of 6 little dough balls.Roll each ball between 2 sheets of parchment paper with a rolling pin to form a thin, round circle about 6 inches (15 cm) in diameter. As you stack the rolled-out tortillas, insert a piece of parchment paperbetween each layer so they don't stick together.

Heat a nonstick skillet over medium-high heat. Cook each tortilla, uncovered, for about 2 minutes, until the bottom shows little golden spots and bubbles form on the surface. Flip with a spatula and cook for an additional 11/2 to 2 minutes.
Notes
Serve tortillas warm, refrigerate, or freeze for later use.
50