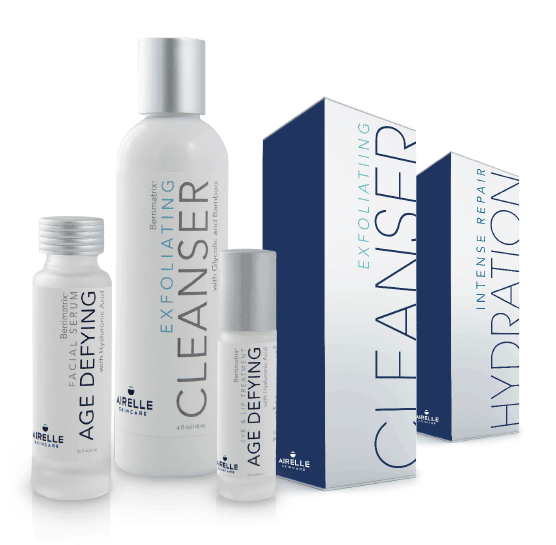 Inspired by his experience on primetime TV's hottest shows, Stephen D'Amato partnered up with his aesthetic dermatologist wife, Kasey Drapeau D'Amato, to fill a void in the skincare and anti-aging regimens of many of Hollywood's top actors, actresses, models, aestheticians and makeup artists.
"Hollywood demands natural skincare products that work quickly – almost instantly – and they expect those products to deliver noticeable, lasting results," Stephen explains. Don't we all?
Airelle makes that possible with a line of anti-aging products developed to improve the appearance of fine lines and wrinkles in less than 28 days, while protecting collagen in an effort to prevent future wrinkles from forming.
$500 Anti-Aging Airelle Skincare Giveaway
One lucky Hello Glow reader will win a set of full-sized Airelle Skincare products (total value of nearly $500), including the following:
0