The title of this post is a bold statement, yes, but hear me out! Chocolate milkshakes are delicious, but nutritionally, they're kind of lacking. So! Much! Sugar! But a chocolate smoothie? That's delicious and nutritious—and the fruit adds natural sweetness without refined sugar. A milkshake for breakfast isn't the best choice, but a chocolate smoothie for breakfast? Totally acceptable!
9 Chocolate Smoothie Recipes
If you've got a weakness for chocolate (and who doesn't?!), you're going to love these healthy chocolate smoothies.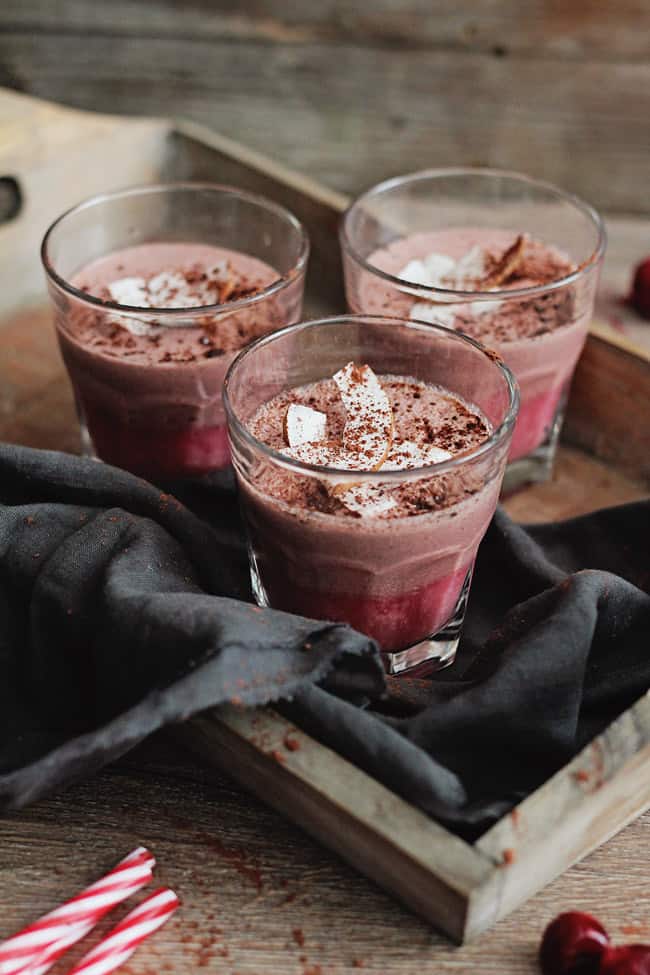 You wouldn't know this smoothie has spinach or parsley just by the look (or taste) of it. Actually, it tastes like dessert!
Chocolate Cherry Bomb Smoothie from Hello Glow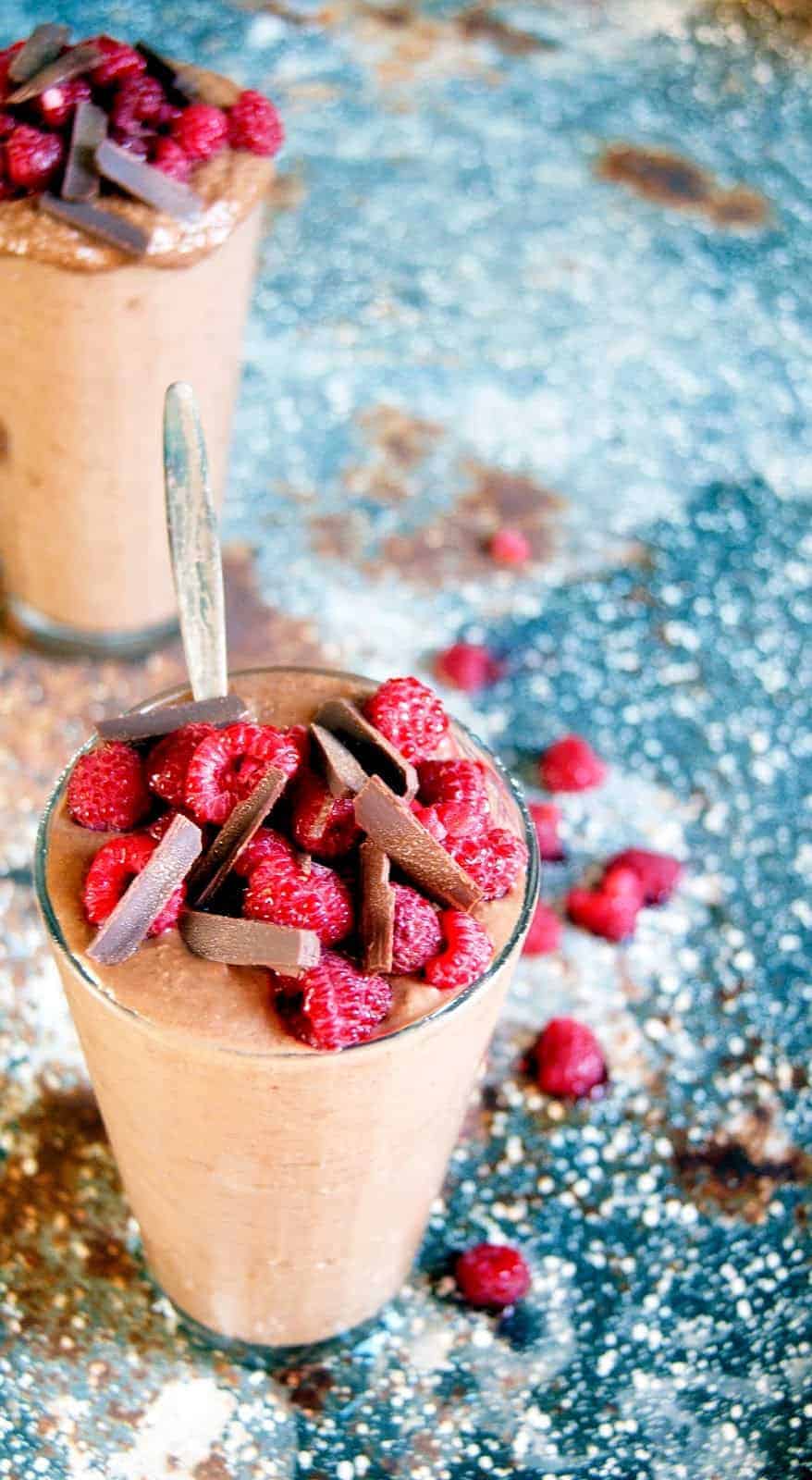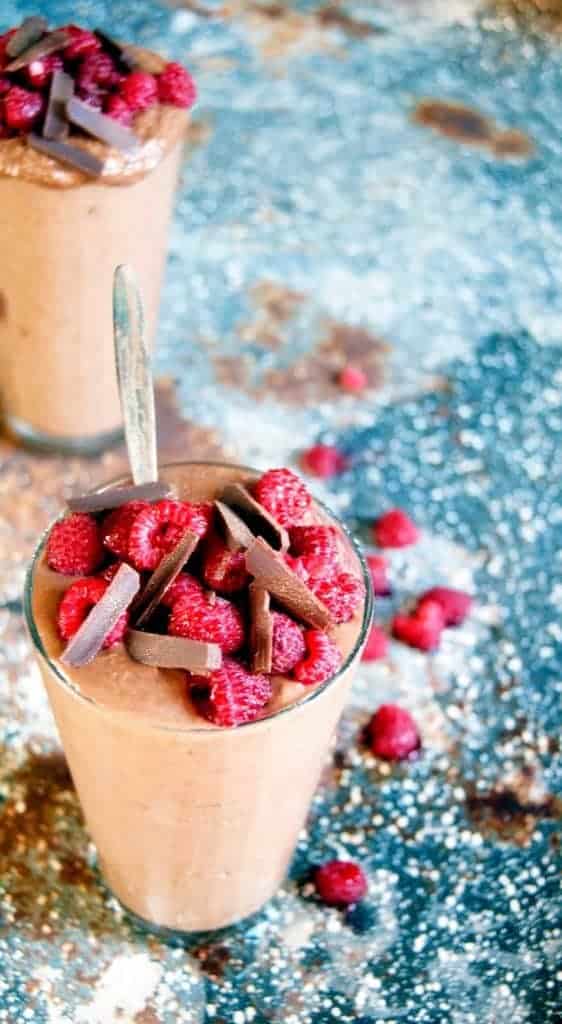 No protein powder needed! This smoothie gets its protein boost from almond butter, hemp, flax, and chia.
Dark Chocolate Raspberry Protein Shake from Occasionally Eggs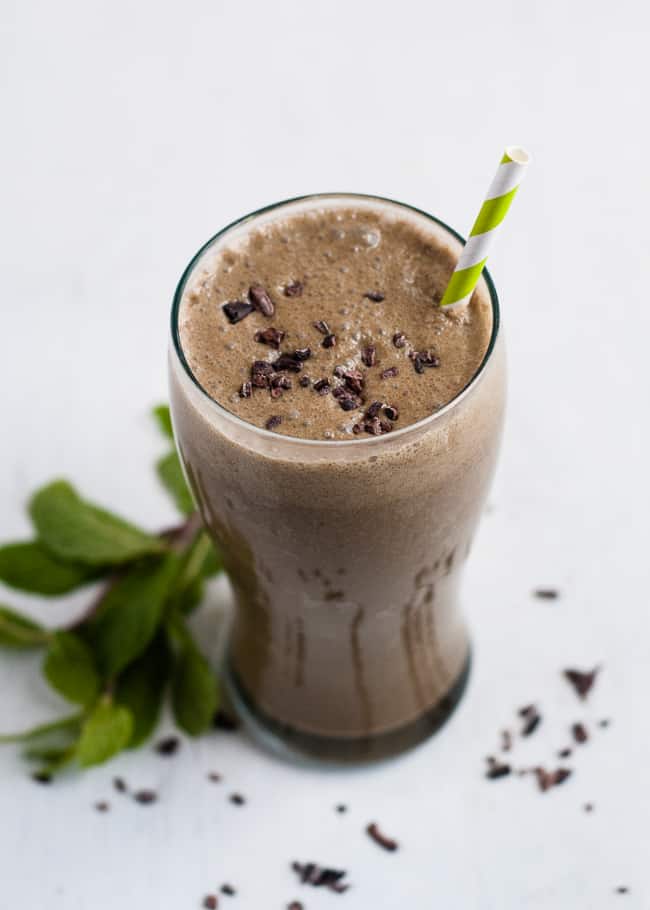 For St. Patrick's and beyond, this Shamrock smoothie is lightened up, but it still tastes like the mid-day treat you need.
Mint Chocolate Shamrock Smoothie from Hello Glow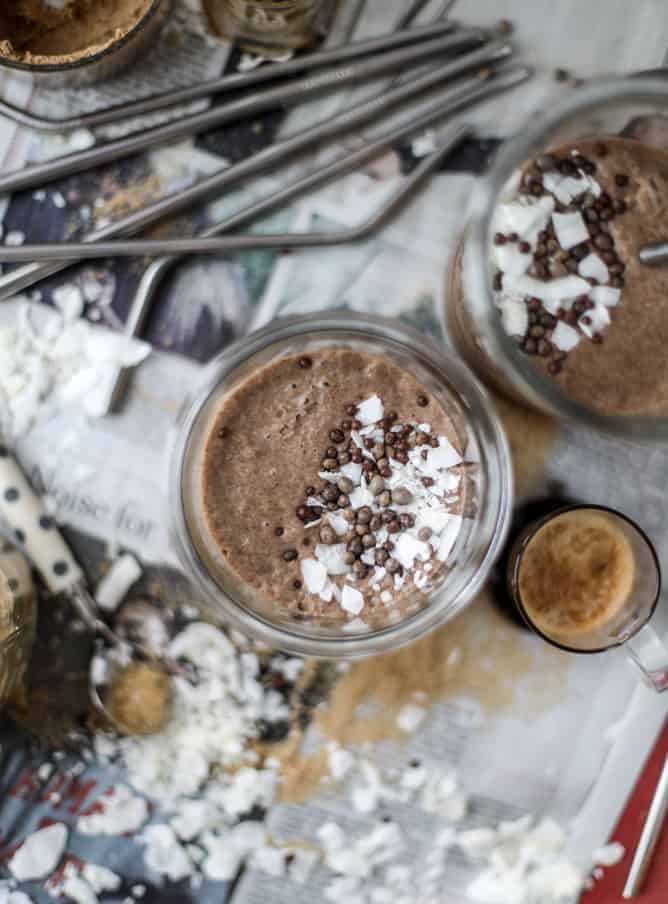 Everything you need to start your day—fruit, healthy fats, protein, and caffeine. Lots of caffeine.
Coffee Coconut Shakes from How Sweet It Is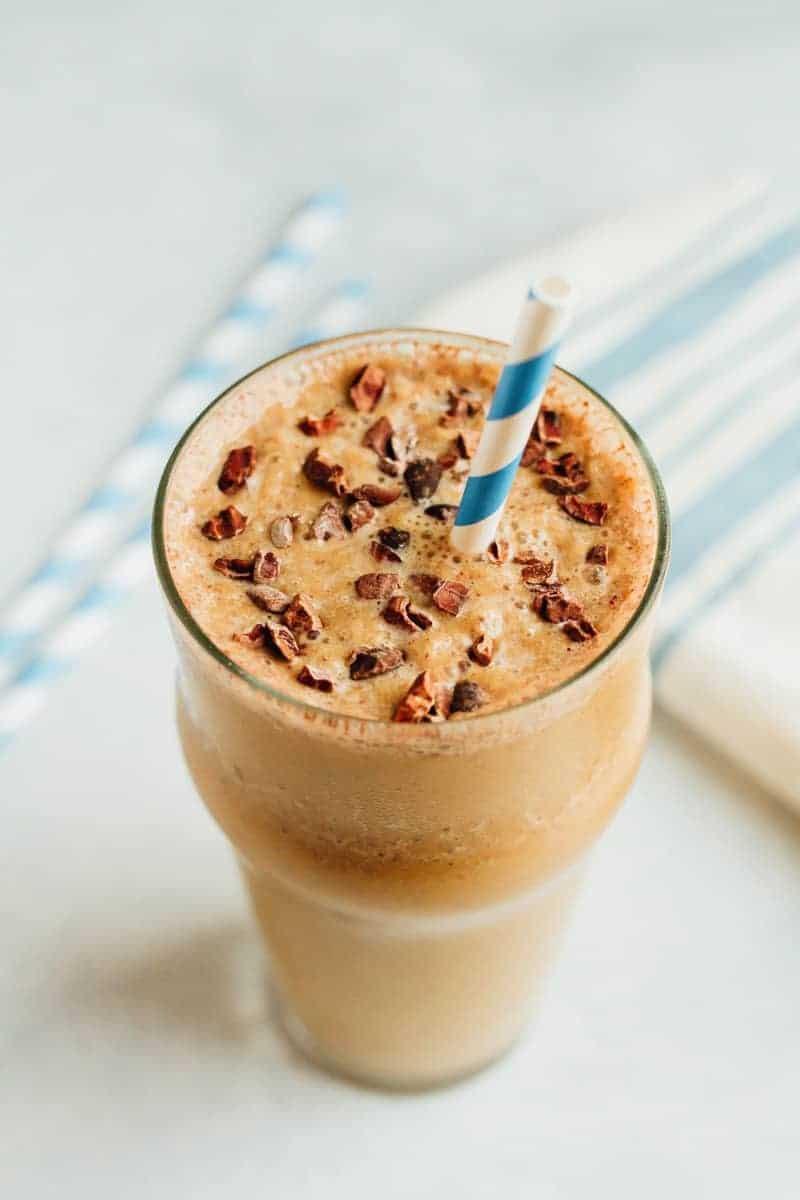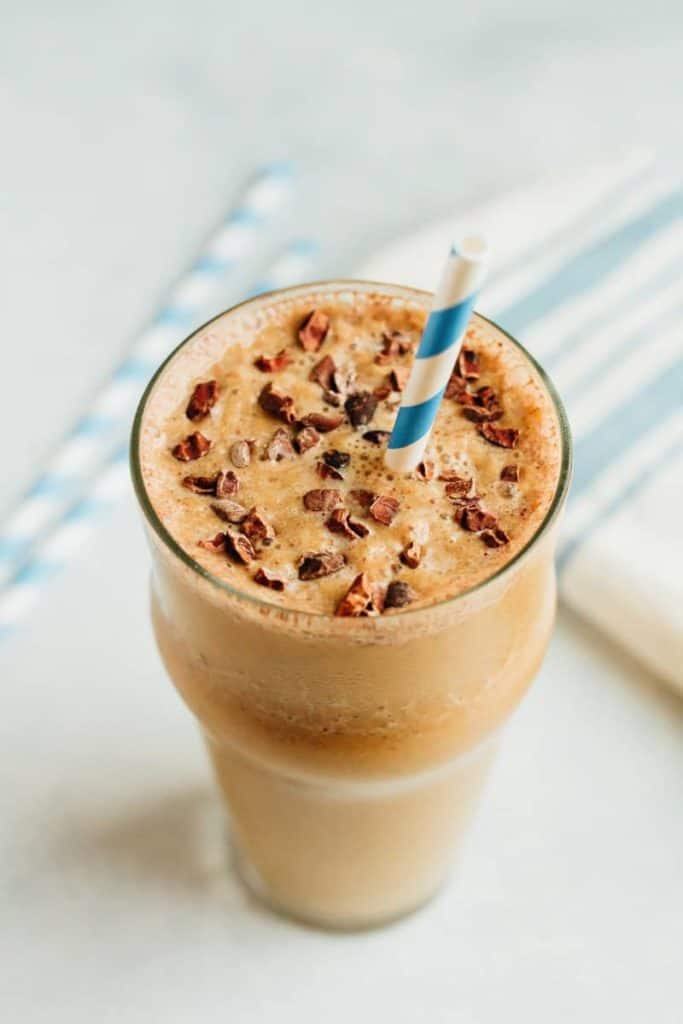 You'll never guess that there's cauliflower (!!!) in this rich, chocolatey smoothie. Maca powder adds an irresistible malt flavor—just like a milkshake!
Malted Chocolate Cauliflower Smoothie from Eating Bird Food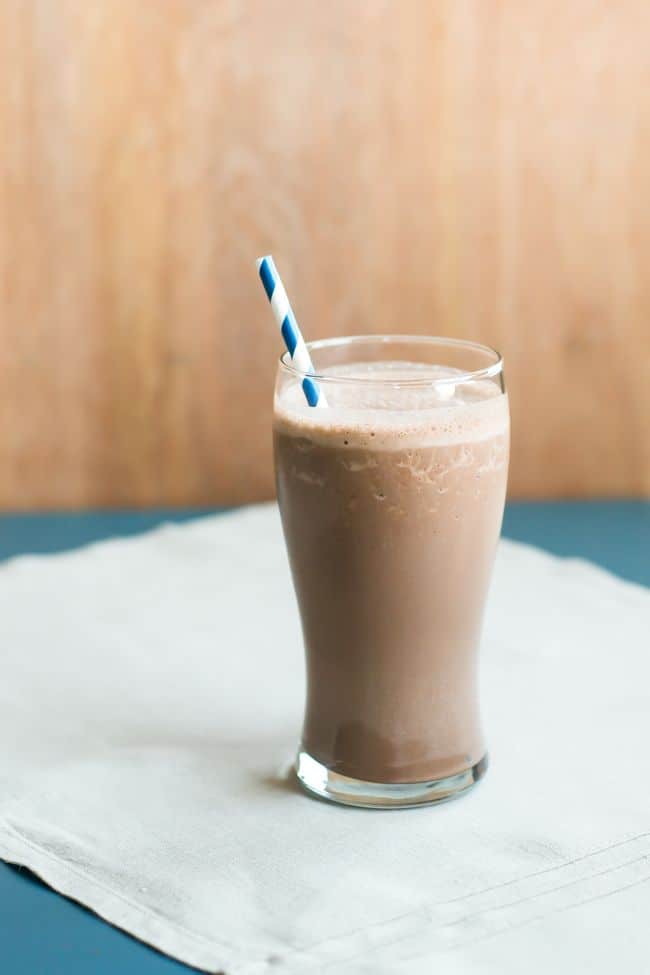 A low-fat almond butter and cocoa smoothie, that also happens to have everyone's favorite energizer: coffee.
Skinny Banana Mocha Smoothie from Hello Glow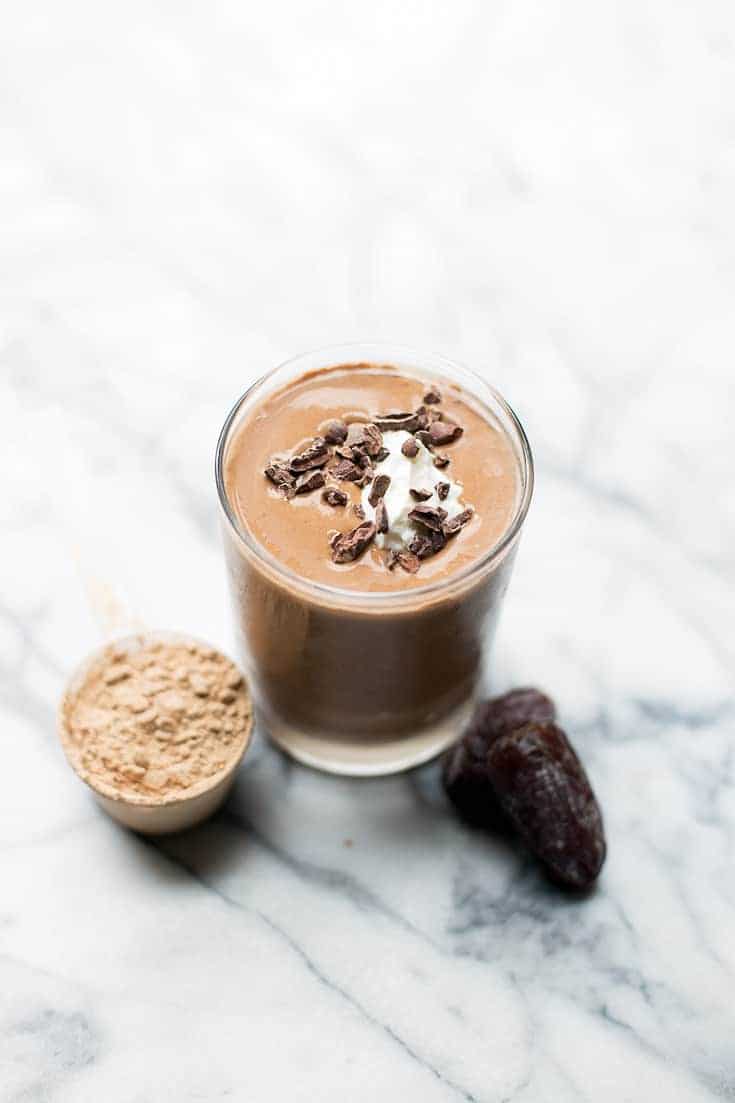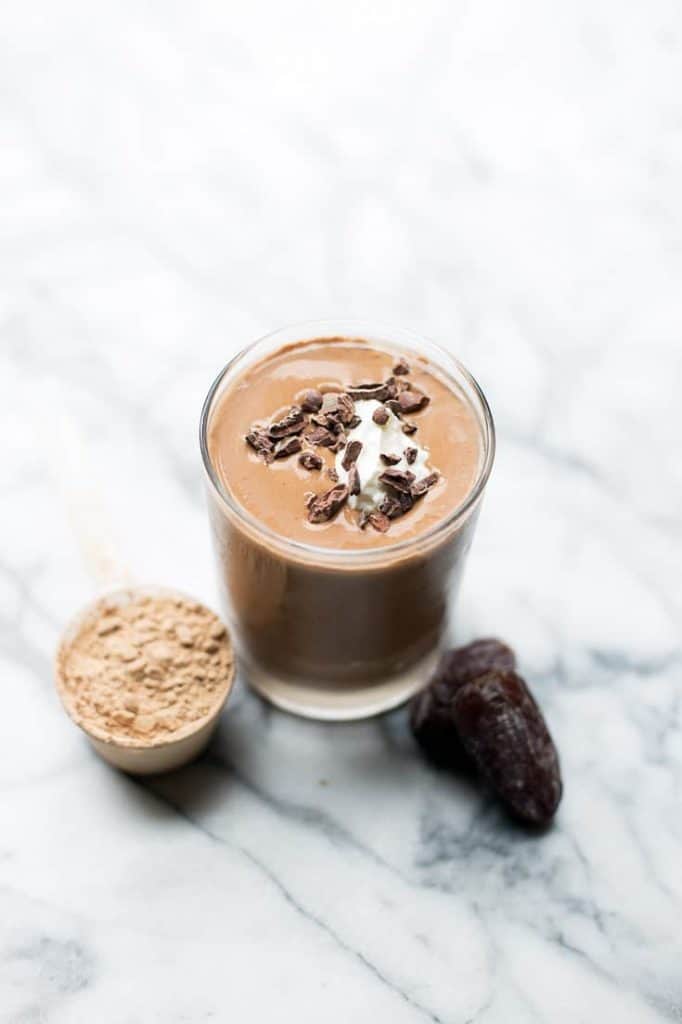 Treat yourself to this amazing peanut butter and chocolate smoothie after your next trip to the gym. Workout recovery never tasted so sweet.
Post Workout Peanut Butter Cup Smoothie from The Balanced Berry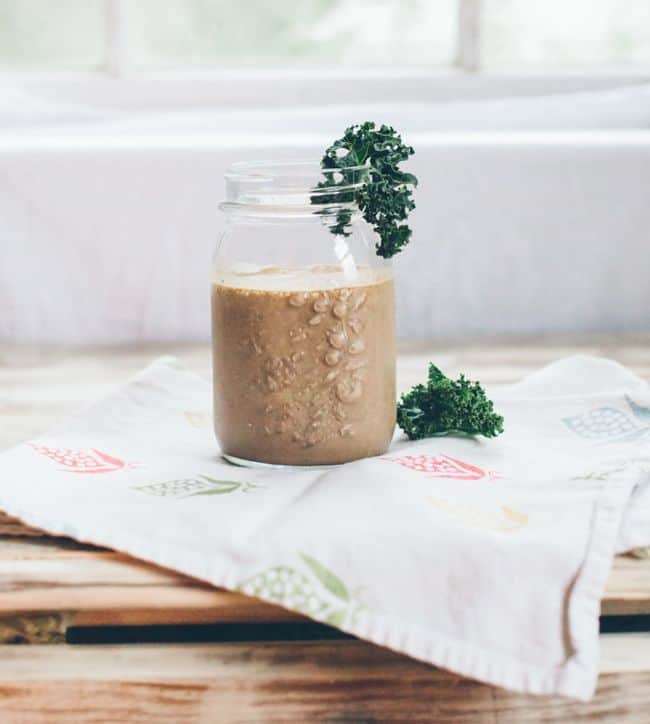 A handful of kale adds fiber, vitamins, minerals and antioxidants to this super easy smoothie.
Chocolate Coconut Chia Smoothie from Hello Glow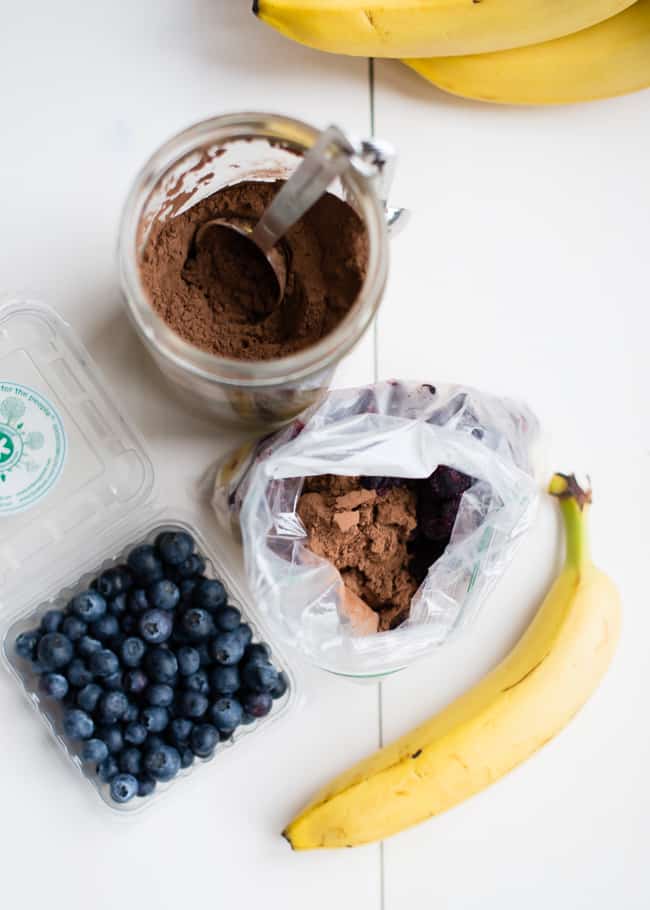 The great thing about this smoothie (well, besides the great taste) is that you can prepare it beforehand, leaving your morning hustle-free.
Make-Ahead Banana Blueberry Chocolate Smoothie from Hello Glow
5