Looking for the $100 Visa Giveaway? Please visit this post. Our apologies!
A good night's rest can do wonders for our skin's health. When we sleep our body is more capable of fighting environmental damage, increasing its antioxidant nutrients and regenerating cells. As important as sleep can be for our skin, a good evening beauty routine can also be highly effective against dull, dehydrated skin. Do you have a night time regimen in place for this winter? If not, we've put together some great steps to help you stay on the road to smooth, hydrated skin.
Bathing Ritual
As a busy mother of 3, I understand that baths are a luxury, but if you like to indulge in a warm bath every so often, this Calming DIY Bubble Bath is sure to put your mind and body at ease. It's great for sensitive skin and children. Showers can be just as relaxing as a bath, especially if you make these Aromatherapy Shower Tablets. The essential oils can be mixed and blended depending on what your body responds best to, so get creative with your oils and linger under that stream just a little longer.
Tea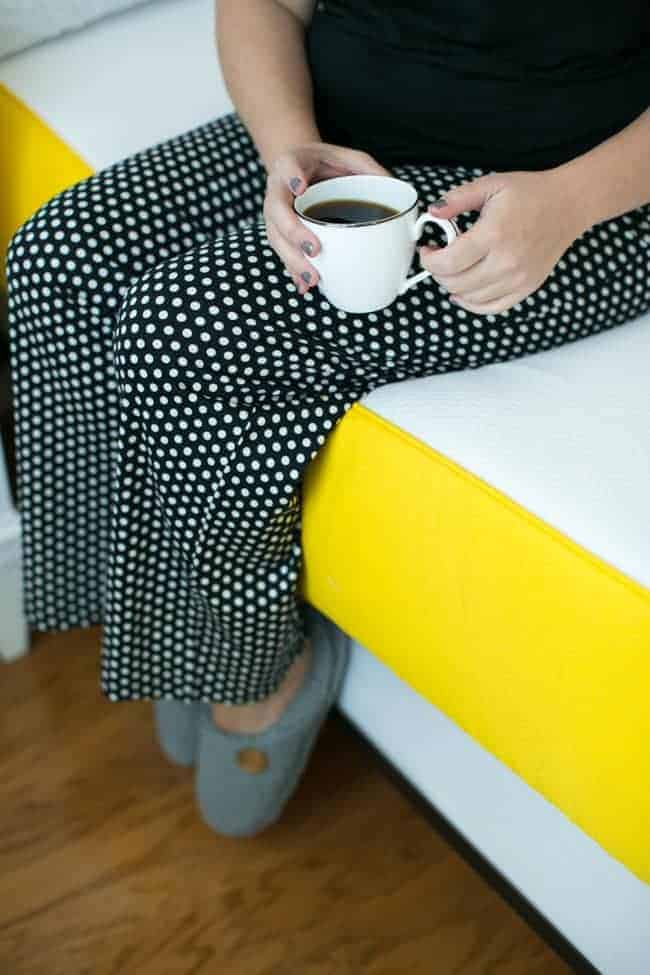 I have noticed a warm cup of chamomile tea not only calms my mind and body, but it also serves as a signal that nighttime has arrived and it's time to wind down. This tea chart is very useful at deciphering all the many teas available and the right way to steep the perfect cup.
Hydrate Hydrate Hydrate
After you exfoliate, your body is prepped and ready for hydration. Lotions are best applied to damp skin, so pat dry but make sure there's still some water moisture left on your skin. At night it's best to use a heavy moisturizer like this Whipped Body Butter. However, some types of skin need a little extra treatment. Wear this lavender heel balm overnight to treat chapped and cracked areas.
Sleep Spray
Since sleep is so crucial to overall skin health it's important to make the most of those hours. Sleep can evade some of us despite our best intentions. This easy to make Sleep Spray can be spritzed on your heels, neck and pillow to induce a restful and relaxing night sleep.
The right mattress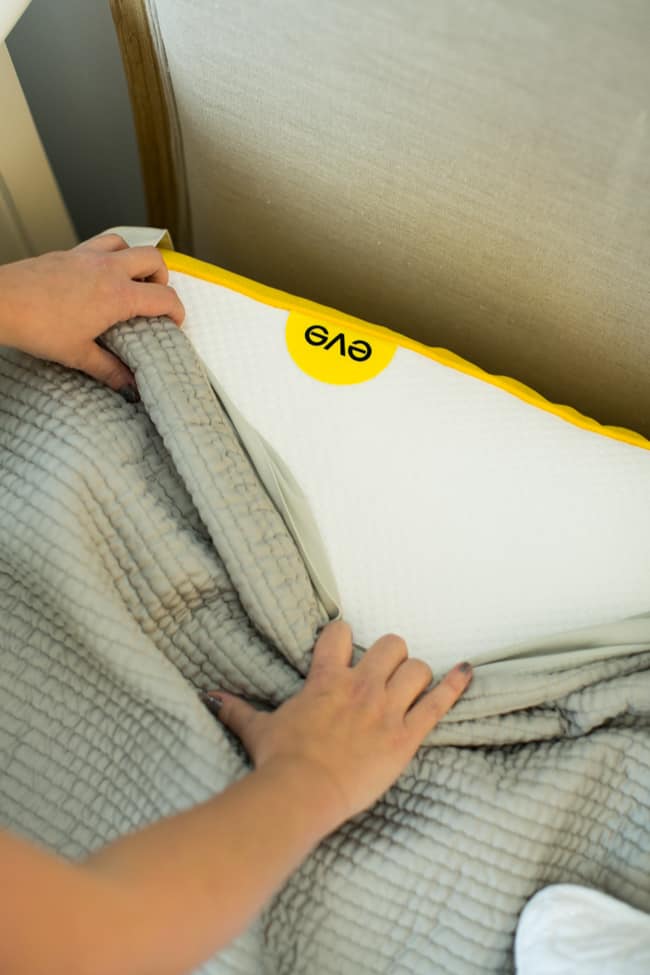 A good night's sleep is vital to our heart, weight, mind and skin! We spend a third (yes, a third!) of our lives sleeping, so a good mattress is crucial. The UK's much loved mattress – eve – is coming to the US, making it possible for you to forgo the mattress buying hassle and get a new one, in the mail! Eve's luxurious layers of supportive memory foam with a bouncy, breathable, anti-microbial natural latex top, making the most of our precious sleep-time.
The best part? Eve offers a 100 night trial! If you don't like the mattress they pick it up and give a full refund – no questions asked.
The $100 Visa Giveaway is now closed. The lucky winner is Debbie F. and we'll be emailing you to clam your prize. This giveaway had to end a few days early, but we're giving away another $100 Visa gift card here if you'd still like a chance to win!
//widget-prime.rafflecopter.com/launch.js

0