One of the most frustrating feelings is laying in awake in bed, unable to fall asleep. After you've finally settled down for the night, the last thing you want to do is sit there thinking about how much rest you could be getting. There are lots of suggestions and theories out there about what could help you drift off, but do they work?
To find out, I practiced some of these techniques for two weeks and kept notes about what helped me feel sleepy. Read on for details about my experiences and for 5 tips to help you in your quest for some shuteye.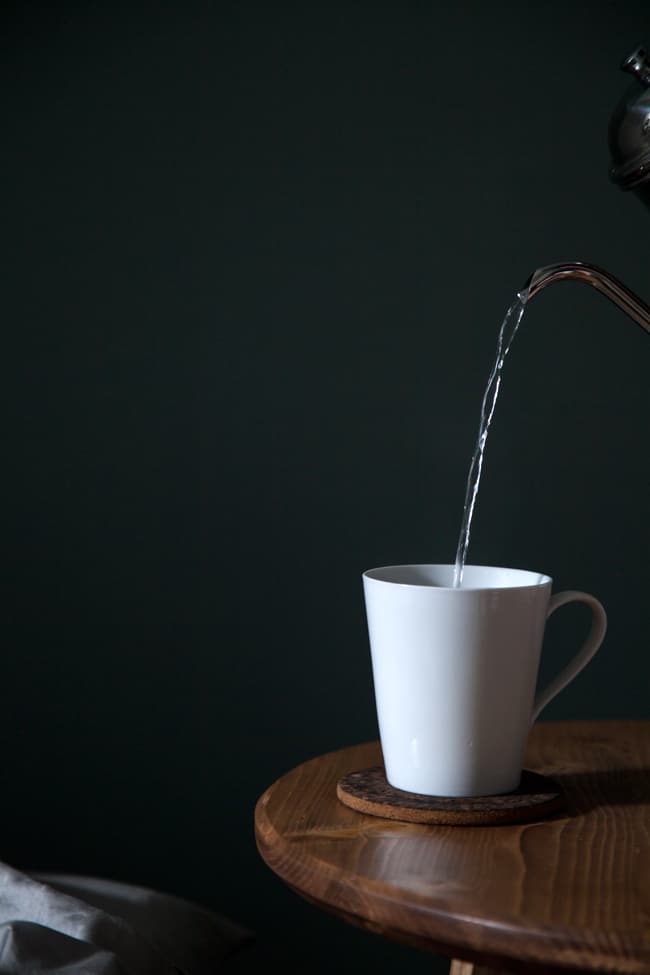 Day 1 / Practiced some stretches and self-massage before heading to bed to relax muscles and relieve built-up tension. Watched TV until right before bed, made my mind busy as it was the extremely interesting but very tense show, "Stranger Things". Don't think this was best right before bed…
Day 2 / Didn't drink any alcohol several hours before bed, but did have some sugar. Tried some breathing exercises when I couldn't fall asleep, helped somewhat, but my mind was still busy and this made my body feel tense. Stretching did seem to help, as well as turning on a fan to cool down the temperature in the room.
Day 3 / Went to bed earlier after a smaller dinner. Got a foot rub from the hubby, really helpful in relaxing. Put a dab of lavender behind my ears (very calming) and practiced the 4-7-8 breathing. Breath in for 4 counts, hold for 7 counts, breath out for 8 counts. Slept SO WELL!
Day 5 / Left the screen off before heading to bed and dimmed the lights. Ate a smaller meal for dinner. Fell asleep quickly, but went to bed a little later than usual so that was maybe part of it.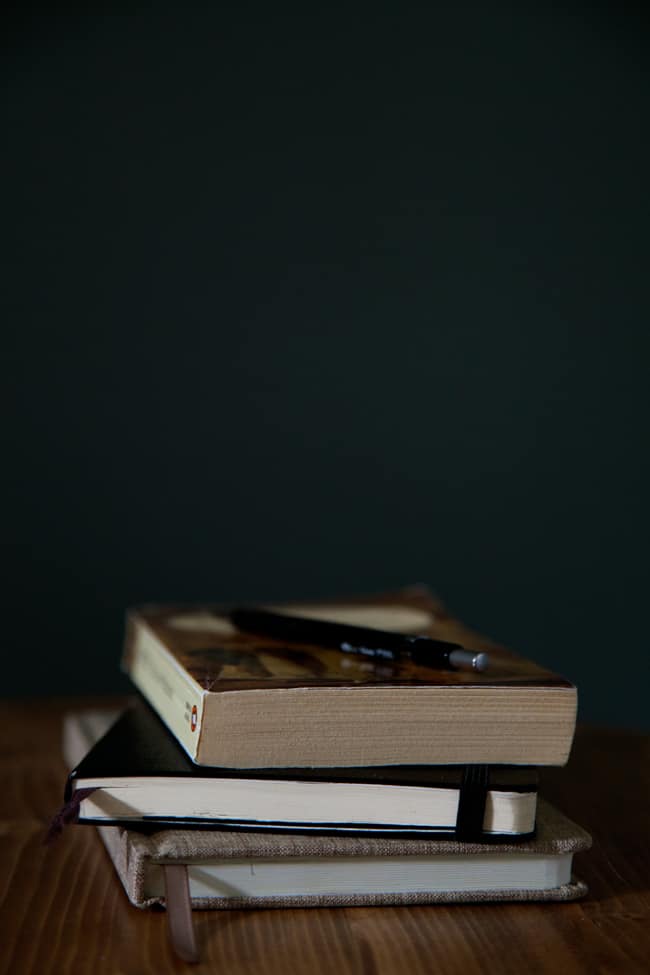 Day 7 / Read a book before bed with the lights a little lower, made me feel tired much earlier on in the evening! Really liking this no-screens-close-to-bedtime thing (wasn't expecting that). Got to bed in a good time and couldn't keep my eyes open.
Day 9 / Falling asleep was more of a struggle this evening. Ate a sugary dessert right before bed and I could tell the sugar was making feel anxious and restless. Did some muscle relaxation and breathing exercises to help calm my body. Also kept waking up as the room was hot. Turned on an extra fan to cool it down and the white noise it made was nice too.
Day 10 / Dimmed the lights, stretched, and even used some lavender, but still had the hardest time falling asleep as my mind was full of ideas! Instead of just being frustrated with them, I tried to acknowledge them, think them through, and make note of what I could do about them in the morning. Practiced some breathing exercises as well and soon drifted off.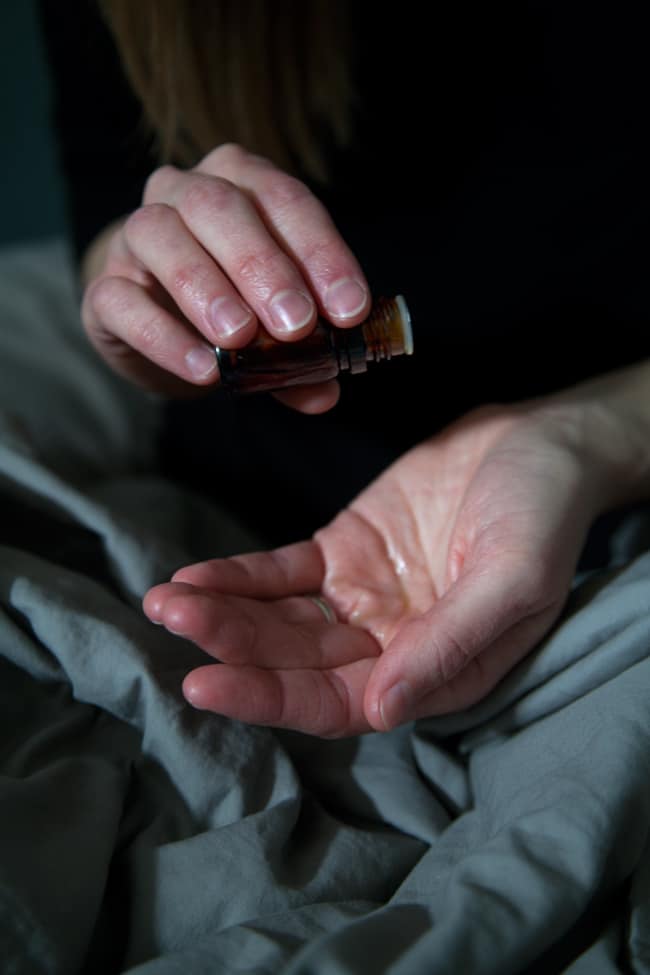 Day 12 / Watched a movie until fairly late and had alcohol later on in the evening. It took me awhile to wind down enough to feel tired. Stretched, rubbed my shoulders and did the 4-7-8 breathing, plus turned on a fan for the white noise and air movement. All this helped, and sipping on some chamomile tea sure adds to the relaxing.
Day 14 / Read before bed again, a new favorite addition to the bedtime routine. Avoided bright lights and inflammatory foods right before bed and fell asleep easily. Naturally woke up a few minutes before my alarm too–I think my body is catching on to the regular rhythm I've been trying to keep!
5 Tips to Help You Sleep
After taking notes on techniques that helped me feel drowsy, here are 5 tips that I took away.
1.Turn off the lights.
Hands-down, this was the most helpful thing I tried during my whole experiment. Low light triggers your internal clock to signal the release of melatonin, a hormone that helps you feel tired. Thus, dimming the lights earlier on in the evening gets your body prepped for falling asleep before your head actually hits the pillow. And yes, that means avoiding bright screens too.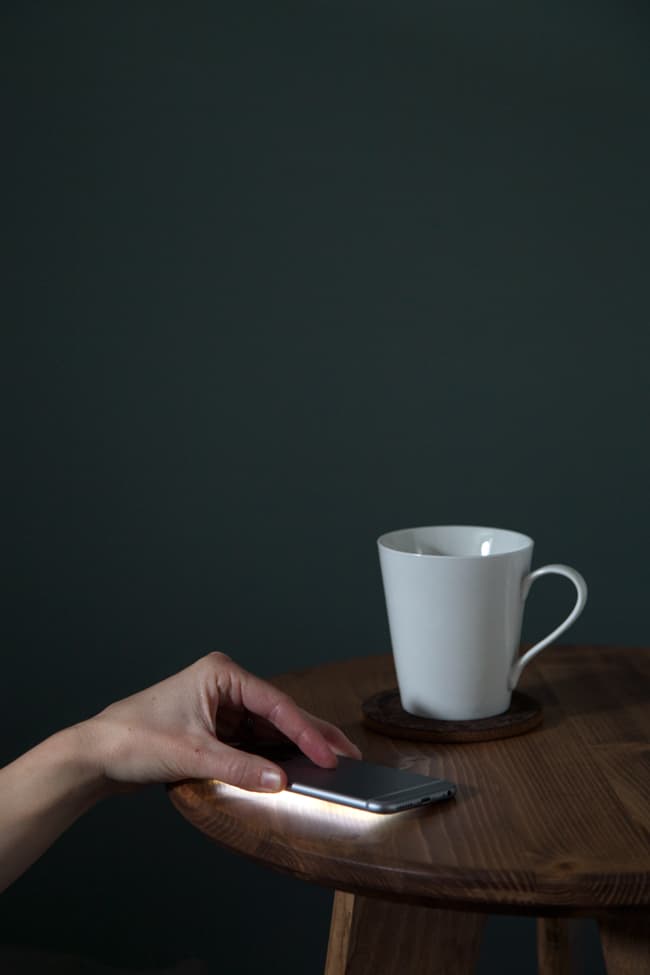 2. Watch what you consume.
What you eat and drink can make a huge difference in how your body feels. For instance, stopping your caffeine consumption 7-8 hours before bed can help you avoid nighttime anxiety and restlessness. Alcohol helps some people relax and even feel sleepy, but it can actually disturb your sleep patterns and make your night less restful, so limit your intake before you try to fall asleep. Eating a bedtime snack isn't necessarily bad for you, but steer away from sugary or inflammatory foods and try eating smaller, healthy evening meals.
3. Keep to a routine.
Getting up and going to bed around the same time every day helps regulate your internal clock, resulting in more consistent and deeper sleep. You can also relieve mental stress in the evening by establishing a bedtime routine that gives you time to unwind and relax. Take a bath, drink some chamomile tea, read a book, or journal about the day.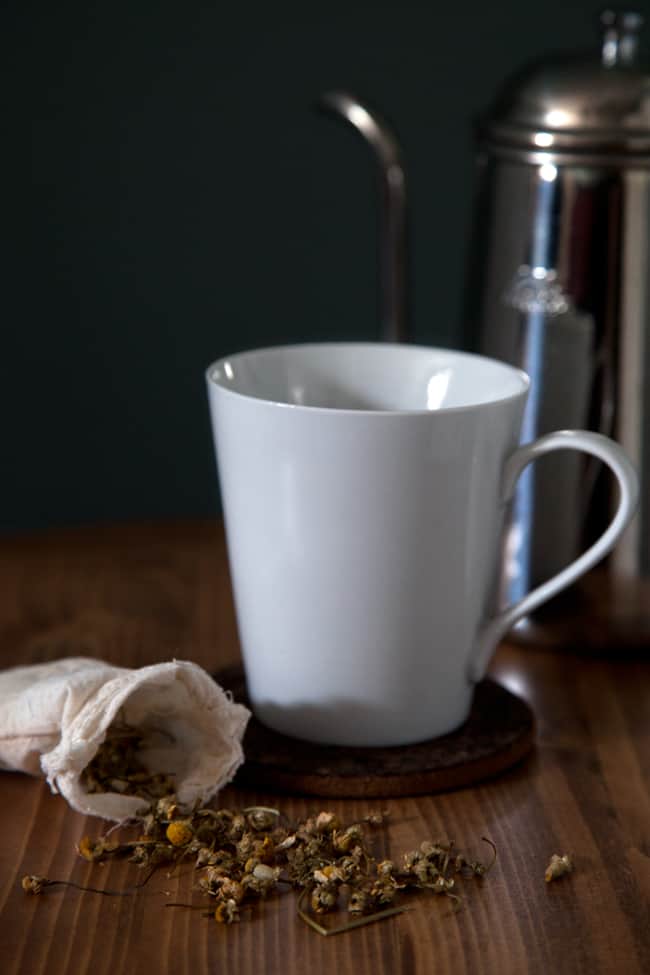 4. Pay attention to your body.
If your body is keeping you awake, don't ignore it! Take a few moments to stretch or do some yoga, relieving any tension built up in your muscles from the day. Ask for a back rub from your partner, or give yourself a simple foot rub with a few drops of lavender oil. If you still can't settle down, try out some simple breathing exercises like the 4-7-8 method: inhale through the nose for 4 counts, hold your breath for 7 counts, then exhale through your mouth for 8 counts.
5. Think through your senses.
Go through a check-list of your 5 senses to see if you can replace anything uncomfortable with something comforting. Sight: turn off electronics or draw a curtain over the window to eliminate any distracting lights. Smell: dab a drop of lavender oil on the bottoms of your feet or the back of your neck to enjoy a relaxing, sleepy aroma. Touch: change the thermostat or switch on a fan to make the room cooler and your spot under the covers cozier. Sound: download a white noise app or turn on a fan if the room feels too quiet or still. Taste: sip on a cup of chamomile tea to take advantage of the cozy, sleep-inducing herbal properties.
Sweet dreams!
2