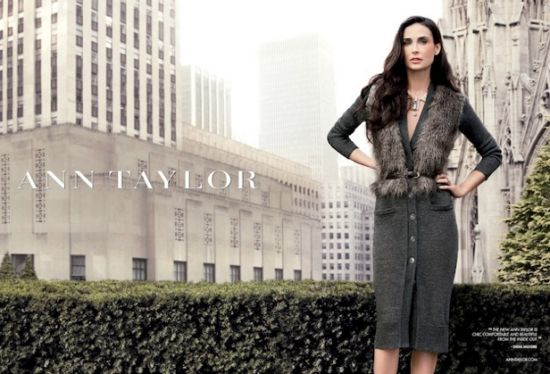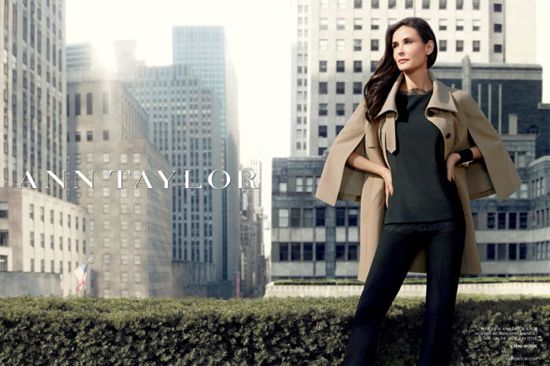 So I've had this on the brain for a couple of reasons….
1) Did anyone else get a rather random $25 gift card to Ann Taylor in the mail recently? I admit my entire wardrobe was furnished by Ann Taylor Loft when I was a workin' girl but I haven't been in there in ages. And I never shop there. (Ok, I did buy stripe wedge wonders at 60% off.)
2) My friend with the out-of-this-world closet has a once a month gig at Ann Taylor to subsidize her clothes habit (a super smart idea, right?). She regularly cleans out her closet and guess who got a first dibs on her castoffs?! So many great  hand-me-downs. I'm in heaven!
3) Have you seen the new Demi Moore ad campaign? (There's a great interview with her at Style.com.) Holy cow, she is an amazingly pretty momma. I would pretty much kill to look like her so here's what I'll save money by DIY'ing and what I might just take home.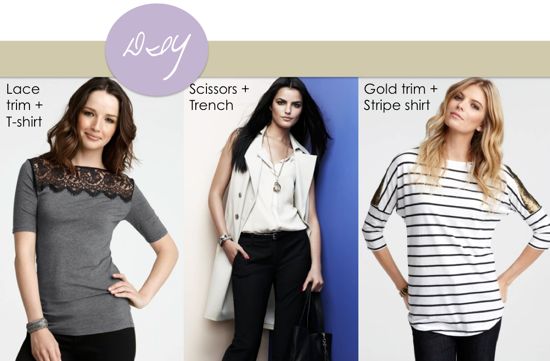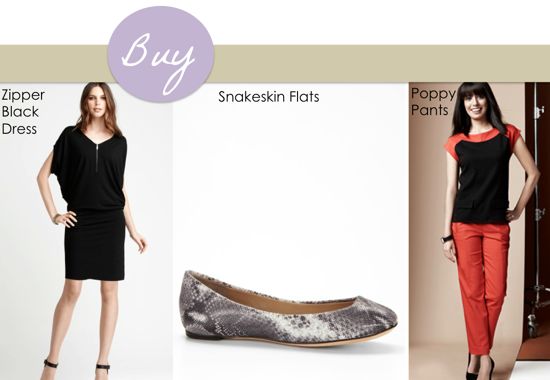 Dress | Shoes | Pants (not available yet)
What do you think of Ann Taylor? Do you shop there?
0