Does anyone really know the secret to slowing the aging process? As my age creeps higher, I find myself paying more attention to anti-aging facts and solutions. I don't mind getting older, but I certainly don't want to suddenly look (or feel) it! Feeling comfortable and confident in your own skin is definitely the most important factor in aging well, but I'm all for learning tips to maintain a beautiful glow!
Chances are you're doing all you can to maintain youthful looking skin. You may be diligent about wearing sunscreen, using an anti-aging product, and guzzling water. However, there are a few mistakes people often make, not realizing they are sabotaging their skin and causing extra wrinkles. We asked Dr. Kally Papantoniou a board certified New York dermatologist to share her skin must-do's to keep radiant skin for a lifetime.
7 Best Anti-Aging Skincare Habits to Start Now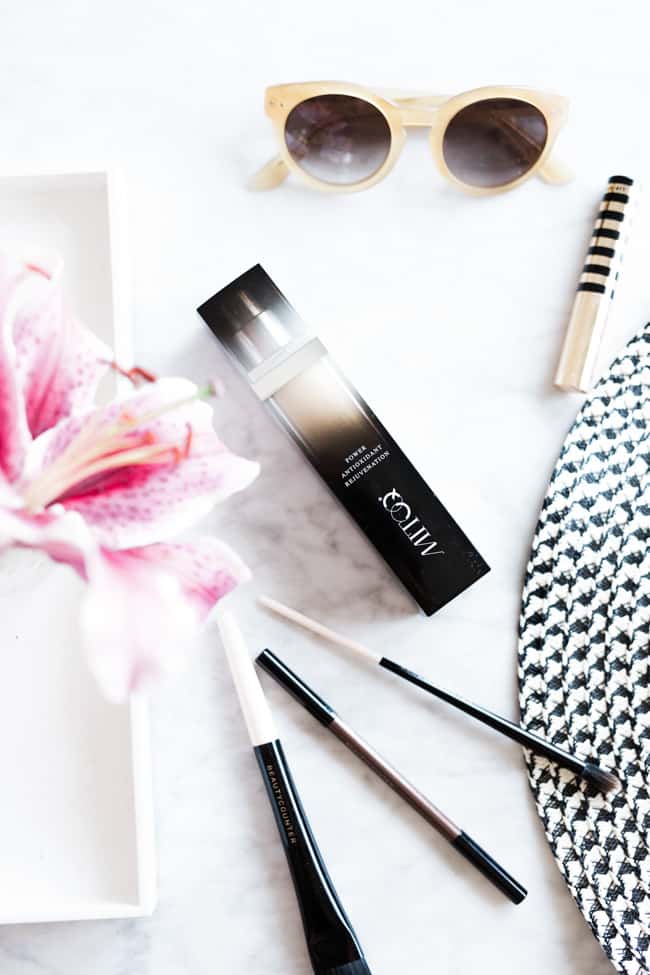 Whatever your age, here are some tips for aging well and maintaining your glow. And, if you know some of these, consider this a good reminder. You are beautiful regardless of what birthday you just celebrated!
1. Invest in good sunglasses
Sunglasses do more than just protect your eyes against harmful ultraviolet rays. They also play a role in protecting the thinner skin of the eye area against aging and discoloration. Repetitive squinting in bright light can lead to crow's feet so don't be afraid to go for big glasses that cover your entire eye area. Look for sunglasses with both UVA and UVB protection and keep an extra pair in your car so you're less likely to find yourself out and about without them.
2. Power up your moisturizer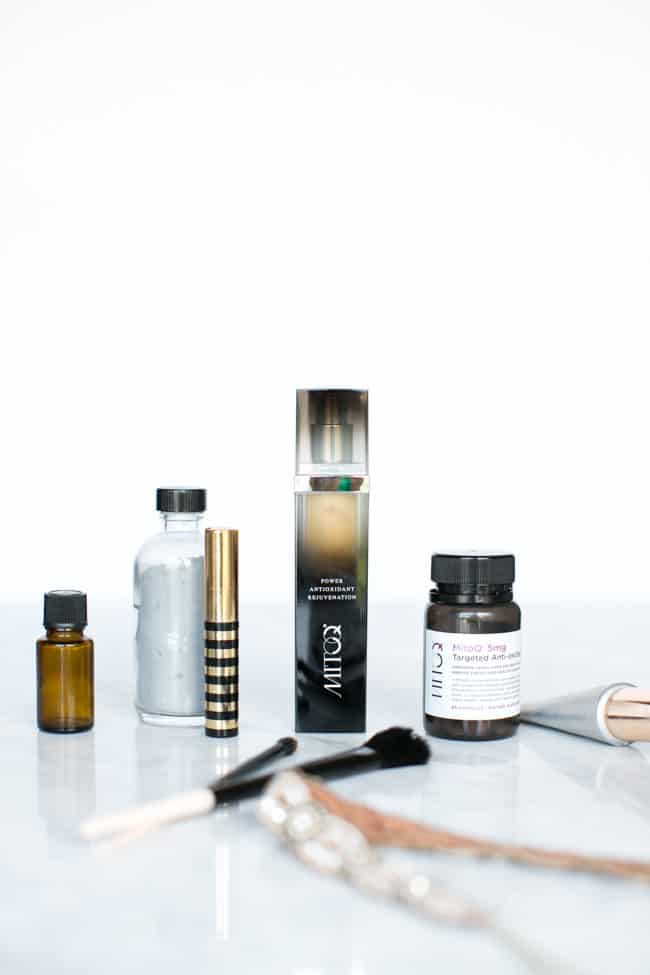 Moisturize, moisturize, moisturize – that might just be the secret to aging well. And your moisturizer can play a key role in keeping your mitochondria healthy, a secret to rejuvenating aging skin. Mitochondria are the powerhouses of skin cells and pumping them with antioxidants has been shown to reduce the signs of aging by essentially recharging the cells.
I recently started using MitoQ Moisturizing Anti-Aging Serum, which contains a turbo-charged form of ubiquinone, the antioxidant in CoQ10, replenish antioxidant defenses and support collagen and elastin production. Levels of cellular CoQ10 tend to decline past age 20, and applying them to the skin and taking a targeted antioxidant supplement will replenish antioxidant levels to help reduce free radical damage. MitoQ has proven results showing the correlation between mitochondria and your skin's ability to reduce wrinkles and age spots. Plus the formula is light-weight and is perfect for layering under your facial oil.
3. Don't forget your neck and chest
It's super important to take equal care of your neck and chest area (décolletage). Those areas show wrinkles just as much (and sometimes more for those who forget to slap on the SPF there) as your face. The neck actually loses elasticity faster than anywhere else on your body as we age. When you wash in the morning and night, don't forget to moisturize all over. You won't regret it.
4. Protect hands while driving
Next to the face and neck, your hands are the next aging giveaway. It's easy to forget to put on SPF on the hands, but it's just as important as applying it to the other parts of your body. Keep sunscreen in your car and apply when driving. Windshield and window glass blocks UVB rays so you won't get burned, the harmful UVA rays still penetrate. Protect your skin by applying SPF 30 or higher onto your face, arms and especially your hands to prevent wrinkles and spots.
Dishwashing can also take a toll on our hands. All that time soaking in dish detergent can be pretty harsh on our delicate hands. Shea butter creams should become a good friend, along with a dose of SPF out in the sun.
5. Skip the refined sugar
Here is one more reason to curb your sweet tooth. Sugar damages collagen and elastin, the youthful proteins that give the skin its firmness and elasticity. To keep your skin looking its best, swap sugary candy for fruit, skip the soda, and cut back on processed, packaged foods.
6. Get your beauty sleep – but not face down
Getting adequate sleep is so important for so many health and beauty reasons. But if you wake up with pillow creases on your face, you might be unintentionally aging yourself. Sleeping on your face for an extended period of time can cause permanent wrinkles to develop. Train yourself to sleep on your back or try a wrinkle-reducing pillow designed to minimize the amount of compression between the fabric and your skin.
And don't forget to cleanse and remove your makeup before going to bed. We can't stress this enough! All of the top beauty experts out there will tell you that this is one of the most dangerous things you can do. When you sleep, your body is working overtime repairing, and sleeping with makeup can be detrimental to your skin. No matter how tired you are, do a quick wash. If you feel that sleepy feeling coming on, head straight to the bathroom.
7. Stop drinking with straws
The puckering motion you use to drink through a straw is like that of smoking a cigarette, and can result in similar consequences. Using a straw etches vertical lines around your mouth that become more pronounced over time. Drink from a cup when possible to prolong a youthful pout.
What's your favorite anti-aging secret?
This is a sponsored conversation written by me on behalf of MitoQ. The opinions and text are all mine.
10