When I was pregnant with my daughter, my skincare mantra was "if I can't eat it, I'm not putting it on my face." While I've relaxed a little bit since then, I still seek out the safest ingredients possible in my skincare and it doesn't get much safer than food.
This facial mask is made with two simple ingredients: yogurt and blueberries. That's it! You could, of course, eat it as-is, but if you want to make it into a drinkable smoothie, add 1 cup each of nut milk and ice and 1 frozen banana, then blend until smooth and creamy.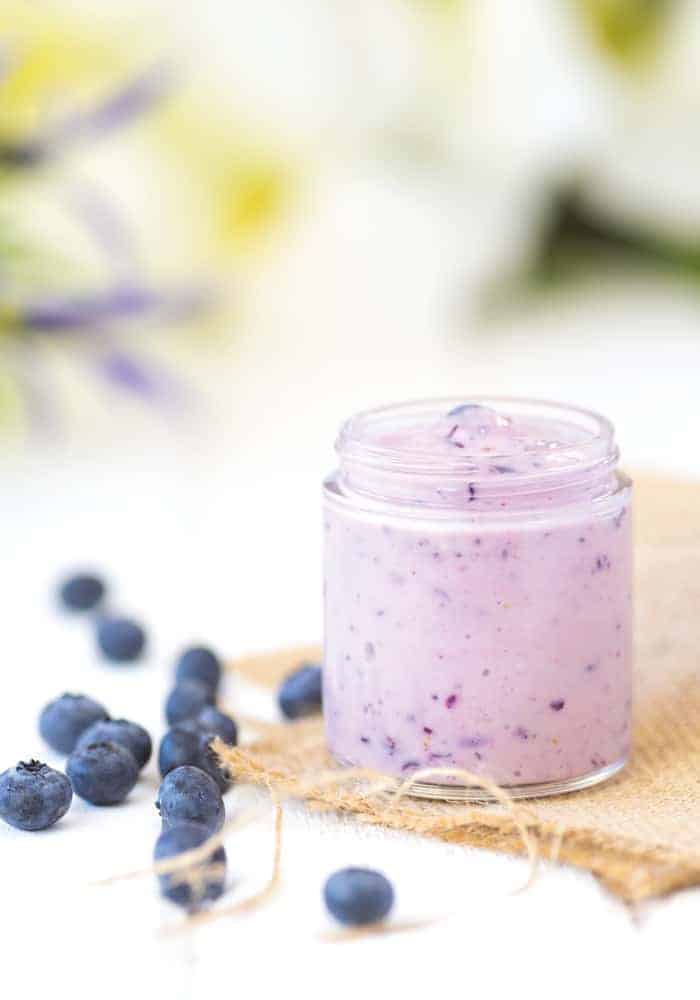 Of course, what's impressive about this mask isn't the fact that it's edible–it's what it can do for your skin. Blueberries contain a compound called anthocyanins, which are powerful antioxidants that protect the skin from free radicals. (They also give blueberries their signature blue color.) Vitamin C boosts collagen production and yogurt soothes stressed out skin.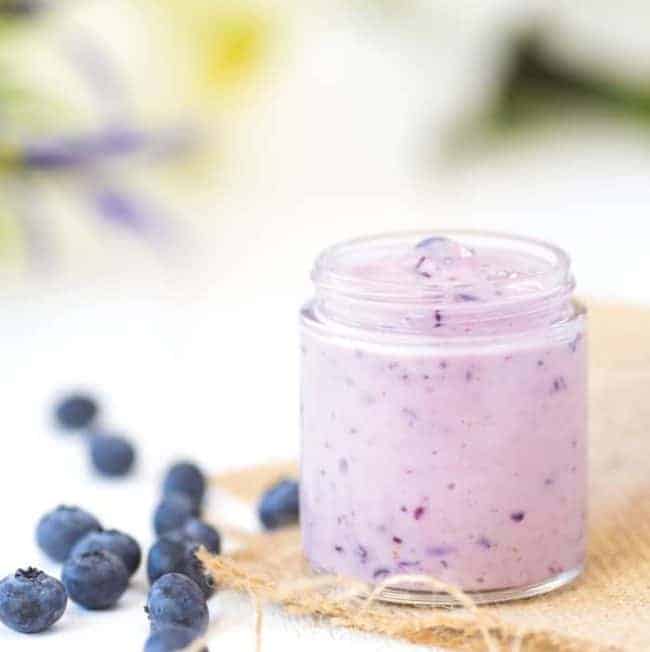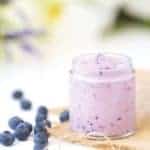 Print
Antioxidant Blueberry Delight Smoothie Facial Mask
Courtesy of The Compassionate Chick's Guide to DIY Beauty by Sunny Submaranian & Chrystle Fiedler © 2016 www.robertrose.ca Reprinted with publisher permission. Available where books are sold.
Materials
1

cup

fresh blueberries

8

oz

plain nondairy yogurt
Instructions
In blender, purée blueberries with yogurt until almost smooth and creamy. (Some chunks are OK.) Spoon into a small bowl.

Using fingers, spread mask all over damp cleansed facial skin. Let stand on skin for 10 minutes.

Rinse face with warm water and pat dry with a towel. Follow with your favorite toner and moisturizer.

Cover and store any leftovers in the refrigerator for up to 1 week.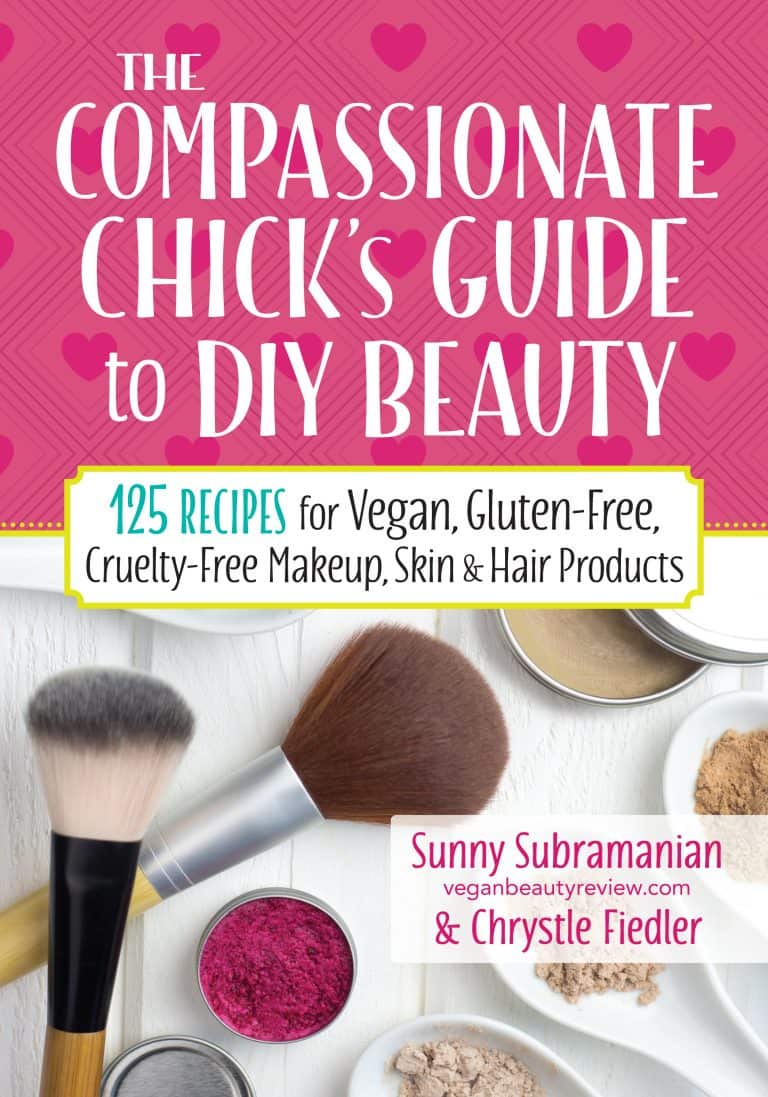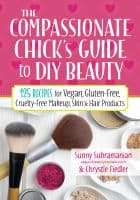 There are a lot of reasons to make your own skincare and makeup–you know what's in them, it's more affordable, it's fun. And if you're vegan or avoiding products tested on animals, DIYing it is the best way to make sure the products you're using are ethical. The Compassionate Chick's Guide to DIY Beauty contains 125 recipes for vegan, gluten-free, cruelty-free makeup, skin, and hair products. If you love making your own products–for whatever reason–this book will get a lot of use in your home.
7