Apple cider vinegar elixirs might seem like a super trendy fad, but drinking apple cider vinegar to support immunity, stabilize blood sugar, and boost metabolism has been a thing for decades.
But who wants to drink vinegar straight?! Not many people. And that's how apple cider vinegar elixirs came to be–you get the benefits of apple cider vinegar in a form that's much easier to stomach.
8 Apple Cider Vinegar Drink Recipes
We've rounded up some of our favorite ACV elixirs below. And once you've checked out those, find out how you can use apple cider vinegar for cleaning and beauty–and how you can make it yourself too!
To boost the benefits of apple cider vinegar even more, we show you how to infuse it with healing ingredients like cinnamon, chamomile, calendula and adaptogens. This simple home remedy is perfect for keeping on hand during cold season.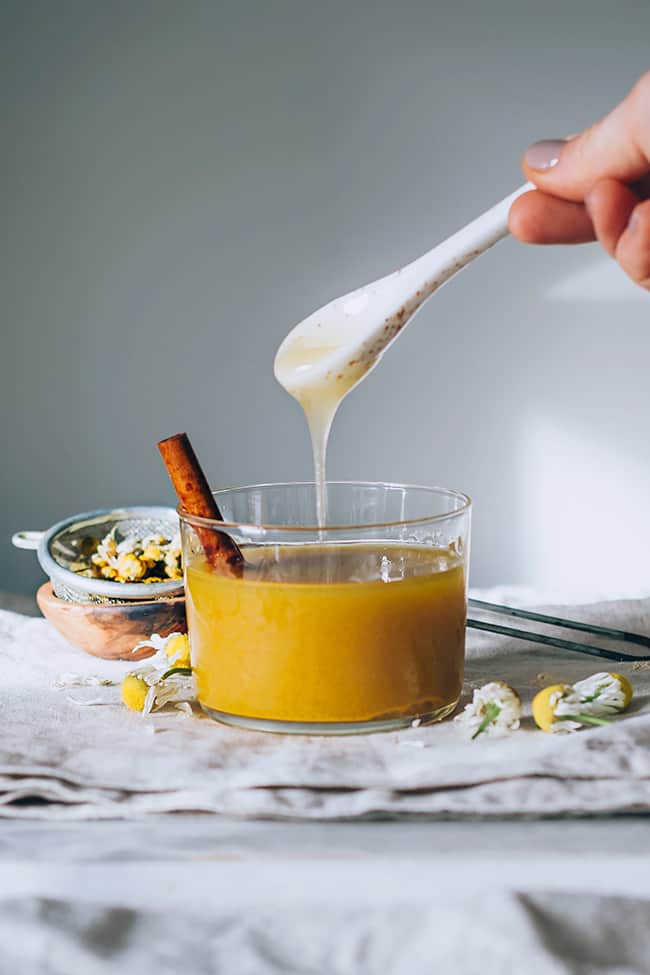 Who knew you could add ACV to a smoothie?! Our holistic nutritionist shares a protein-packed smoothie recipe along with seven other ways, from a mocktail to a hangover cure to a vinaigrette, that help make drinking apple cider vinegar more palatable.
Get a trio of skin clearing elixir recipes in this post, including a spicy lemonade made with apple cider vinegar. Like other fermented foods, ACV contains probiotics that help keep your gut and digestive system healthy. Bonus: cayenne and cinnamon will give your metabolism a kick, too.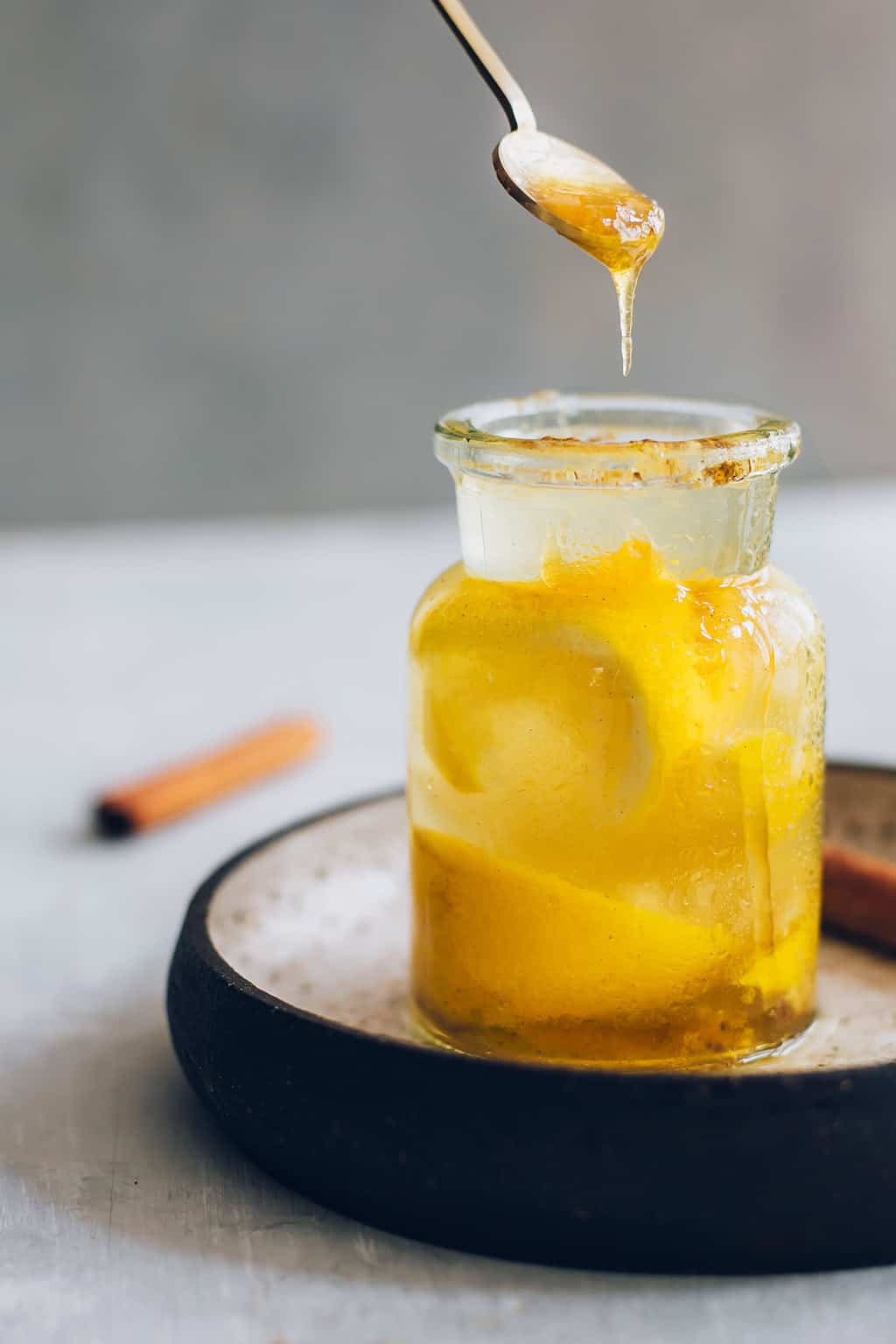 Okay, this one might not be the easiest to drink–clock the name–but its fiery taste means your immune system is reaping lots of benefits. Fire cider is an infused apple cider vinegar said to support the immune system, calm inflammation and improve circulation in the body.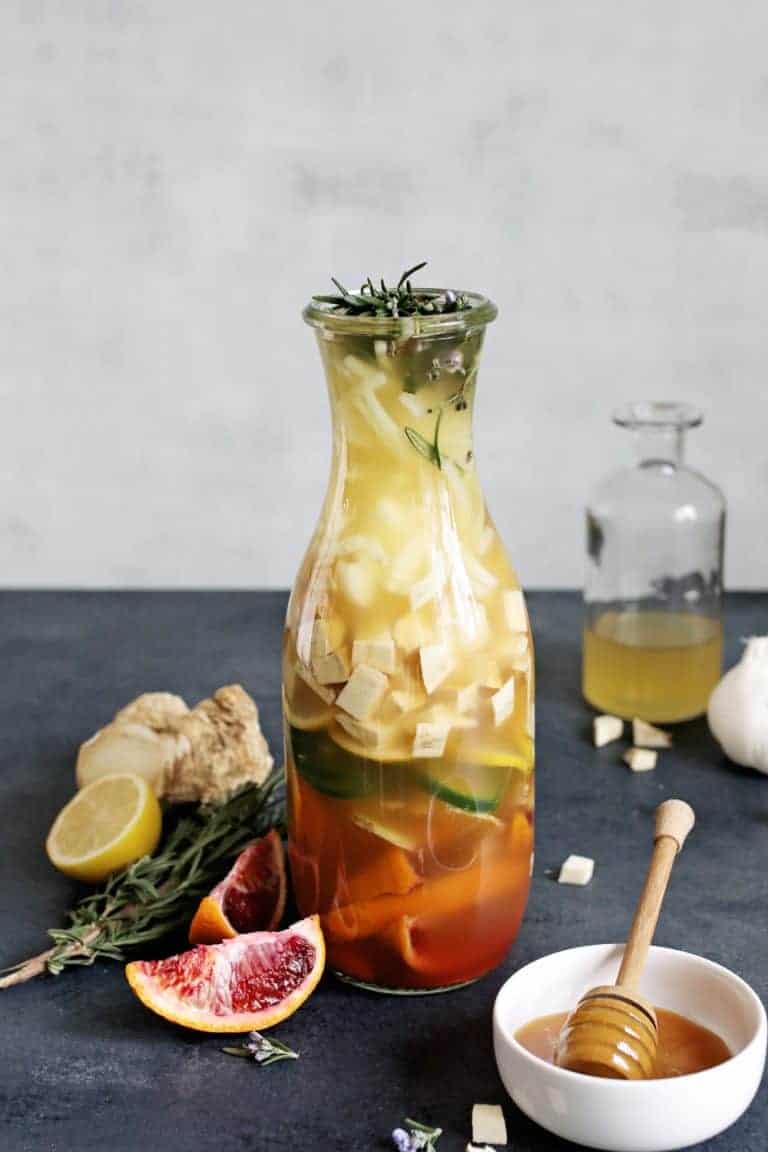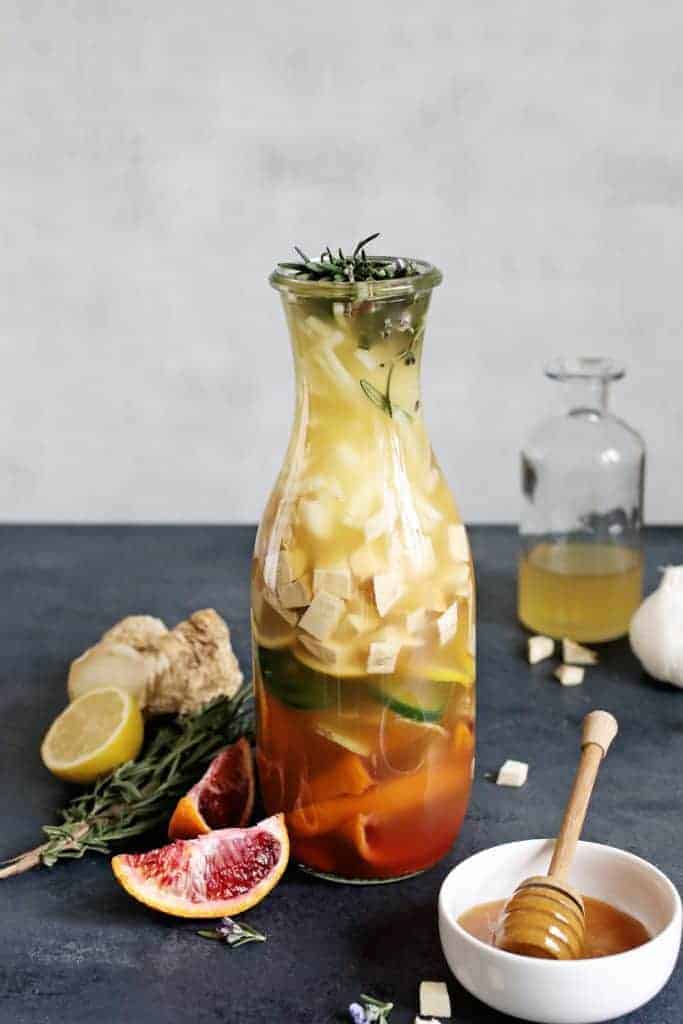 If you have a weakness for fizzy drinks, this one is for you. The sweet flavors of blackberries, blood oranges, and rosemary help mask the ACV, creating a fizzy, fruity mocktail with digestion and metabolism benefits.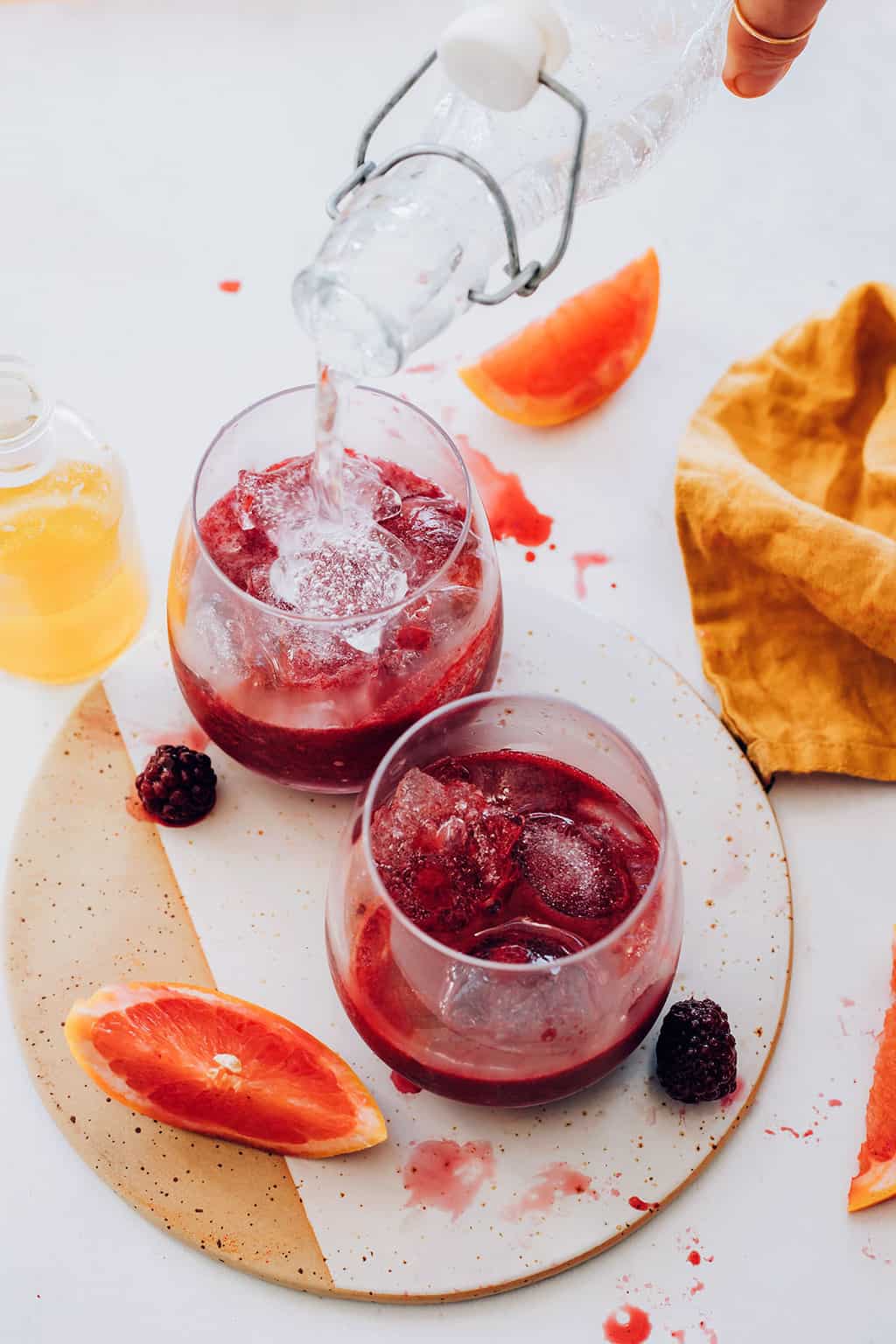 A glass of lemon water is a staple in so many of our morning routines, but you can give that water even more benefits by adding a little ACV. Our bodies lose moisture while we sleep so replenishing first thing in the morning is the best way to stay hydrated and kick start digestion and metabolism.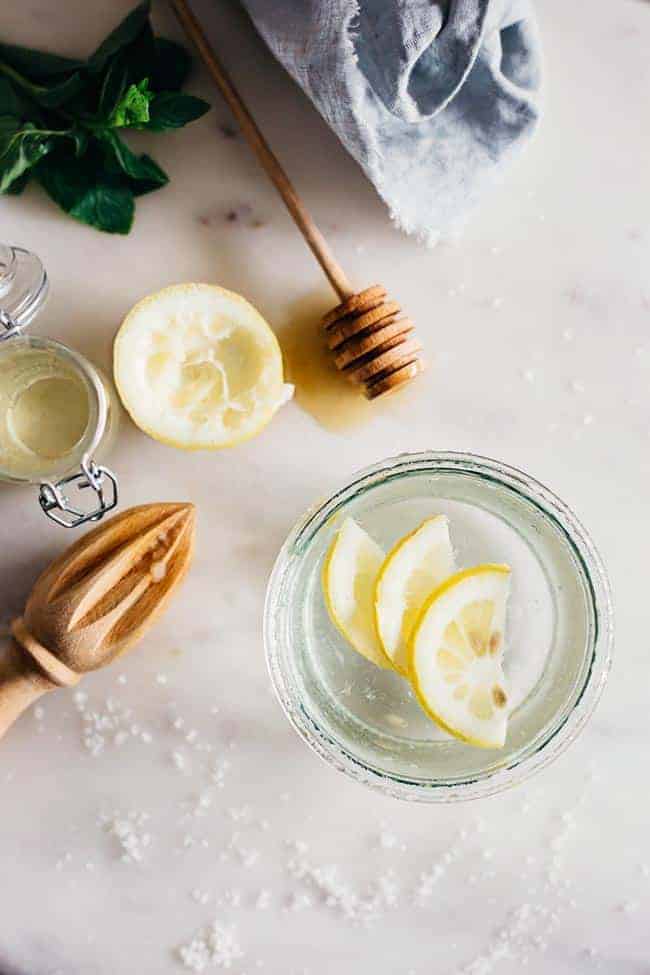 A natural sore throat remedy made with raw honey, apple cider vinegar, and fresh ginger, this herbal elixir will have you feeling better in no time.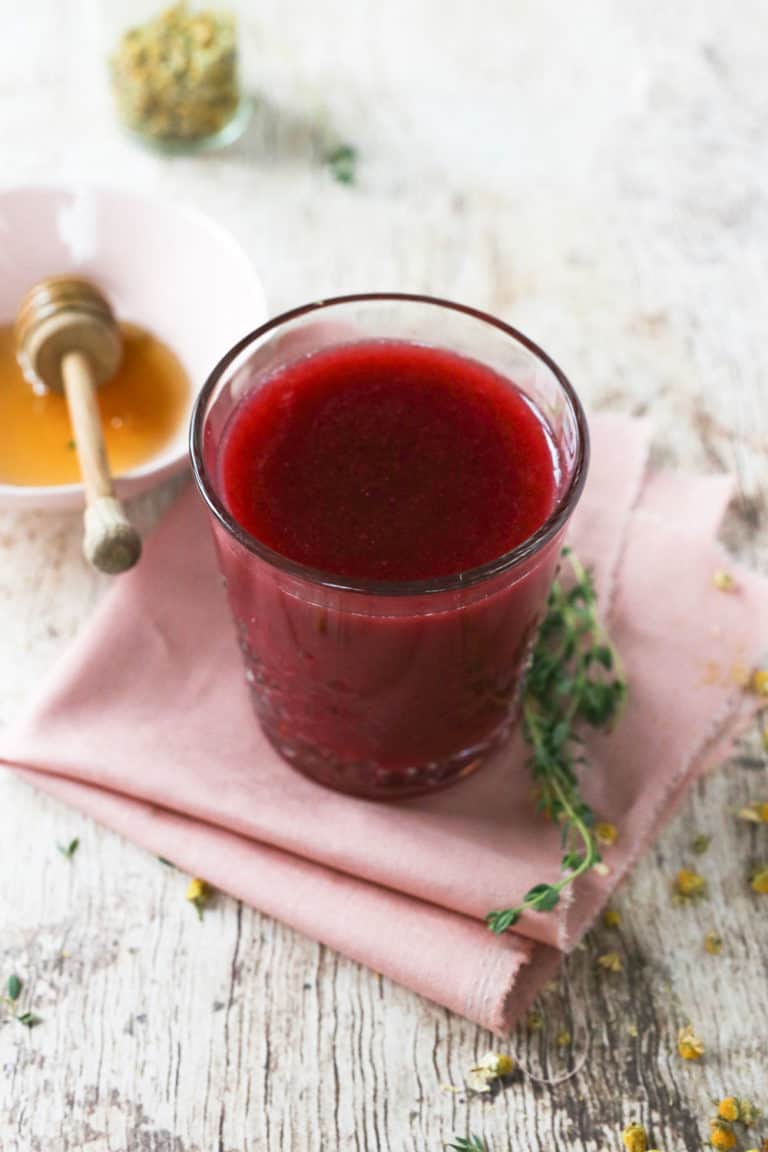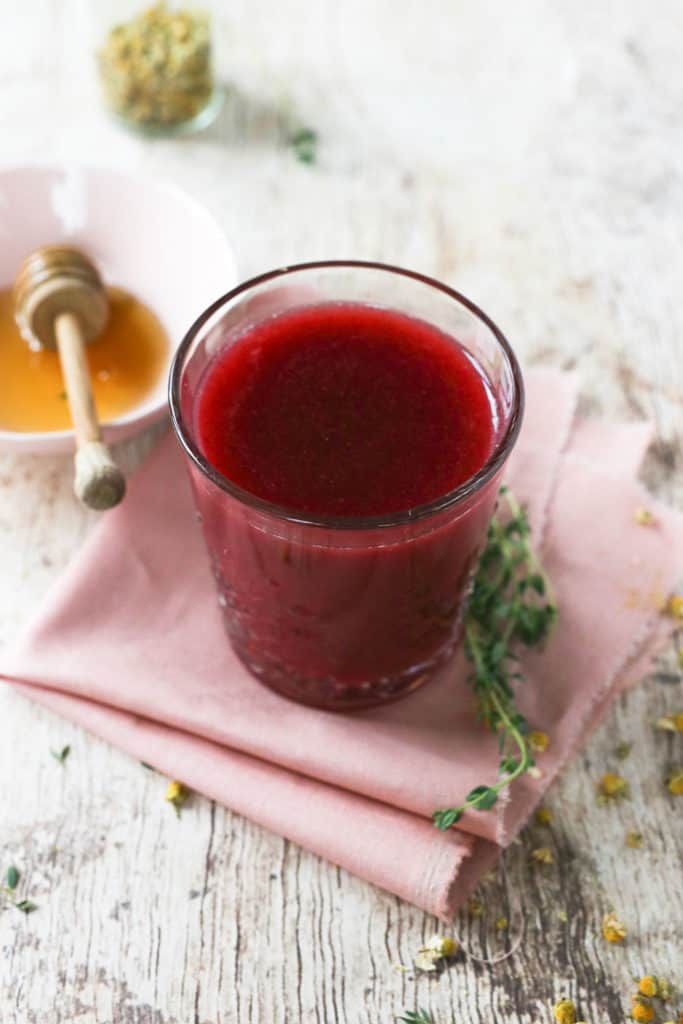 Soothe congestion and clear sinuses with cayenne pepper, raw honey and apple cider vinegar.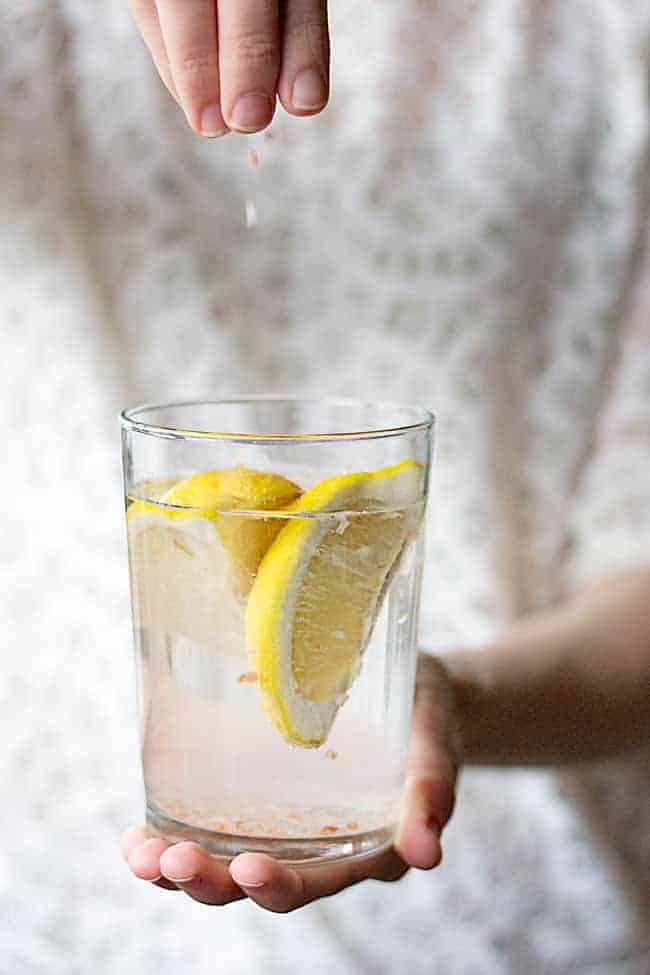 Pumped to boost your beauty from the inside out? You might want to check out these 7 chilled beauty elixirs, too.
14