Not long ago, I read that apple cider vinegar can help with weight loss. And before you can say "baby pooch," I had purchased a big bottle of organic, unfiltered vinegar. And then I tasted it. WHOA! It had better be packed with health benefits because—and there's no sugar coating it—it tastes awful.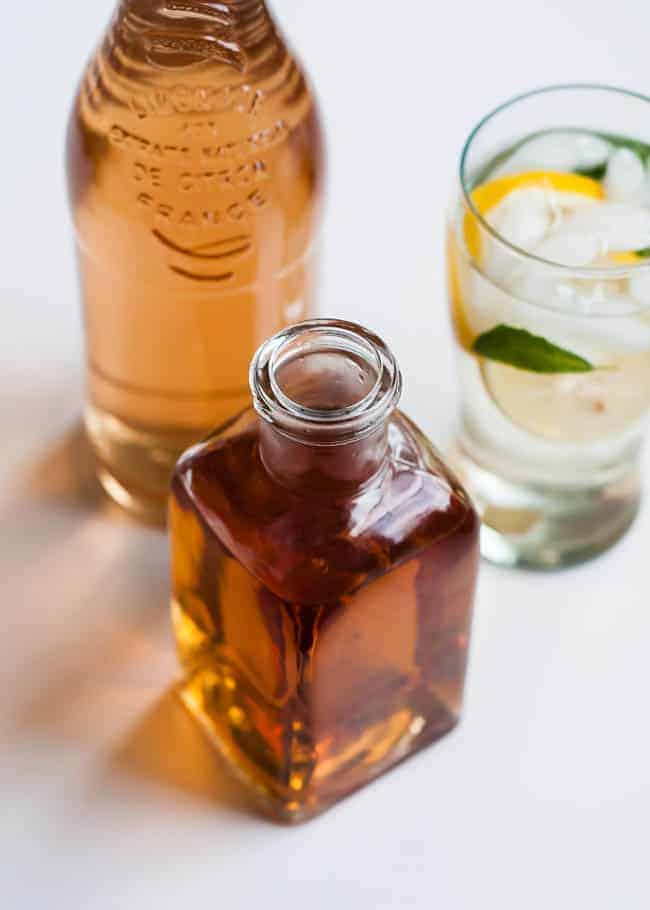 I'm slowly getting the necessary "acquired taste" to enjoy the benefits of drinking this—and there are a ton! Made from fermented organic apples, apple cider vinegar is loaded with enzymes, beneficial living bacteria, and nutrients. Here are two ways to reap its many benefits, both inside and out.
ACV "Kill The Cravings" Water
You've probably heard the advice that drinking a glass of water before meals can help you eat less. Adding a small amount of apple cider vinegar supercharges the effect. It works to stabilize blood sugar and control your appetite. Plus (total honesty here), just getting that drink down puts a damper on cravings. In addition, taking the acid in before eating will help your stomach break down food and reduce acid reflux.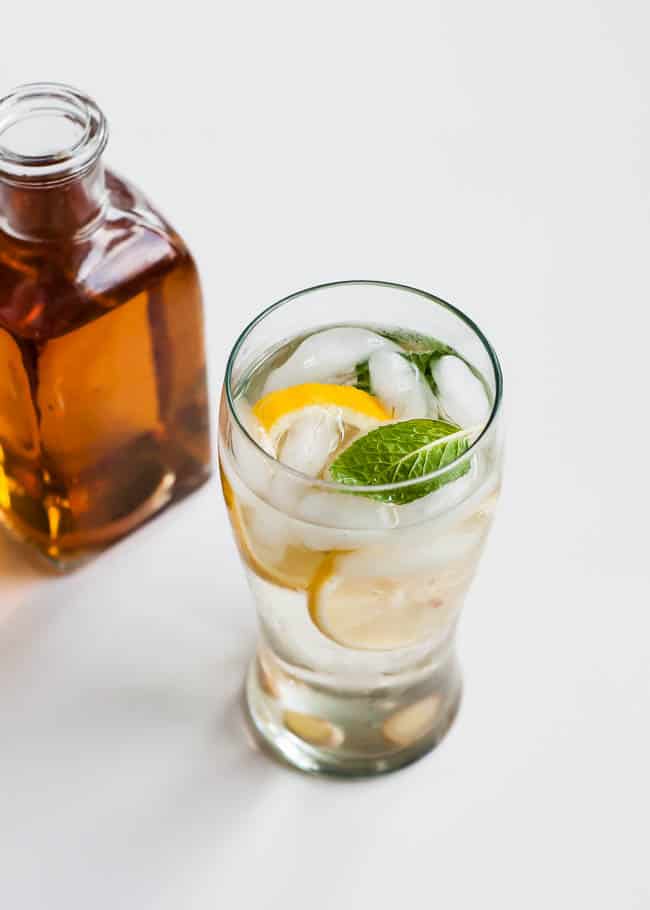 Add 1–2 teaspoons of ACV to 8 ounces of cold water, and drink it before each meal. I love it for an afternoon pick-me-up when the sugar cravings kick in. Start small and work your way up to 1 to 1-1/2 tablespoons. I have a much easier time when I add a bit of honey or stevia, but you can use mint, ginger, or lemon to help with the taste.
Herb-Infused Apple Cider Vinegar Hair Rinse
Apple cider vinegar can also give your hair a major boost. Vinegar smoothes the hair cuticle, creating lots of shine, and it balances the pH of your scalp and hair. If you're working your way into no 'poo territory, this is a great place to start.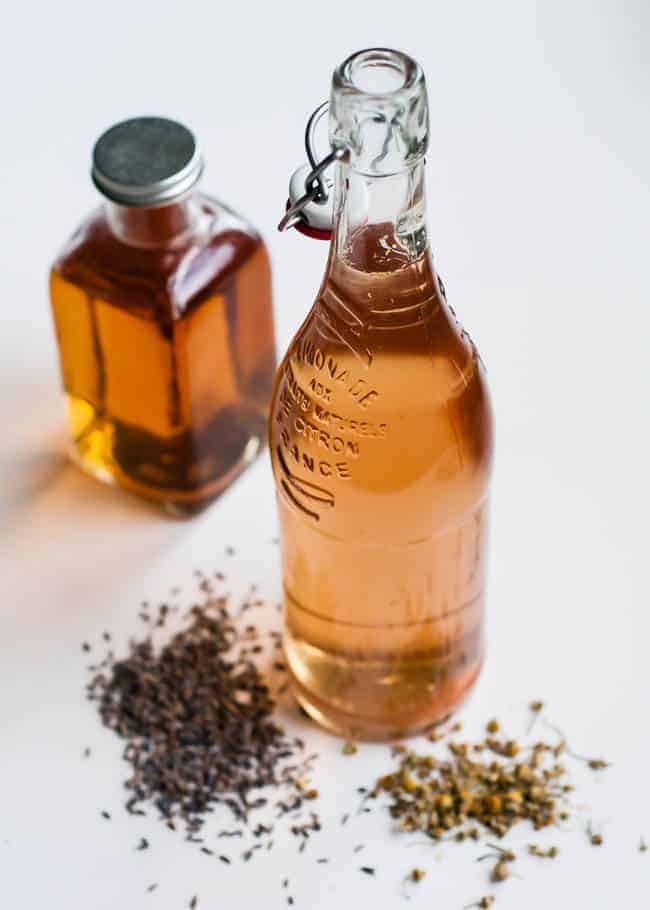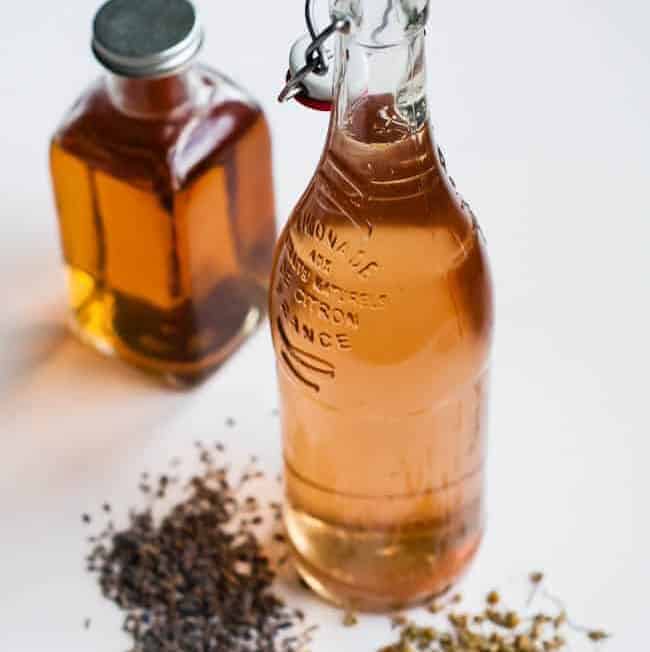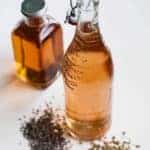 Print
Herb-infused Conditioning Rinse
You can use apple cider vinegar for beauty inside and out. Pour it in your water to prevent cravings, or make an apple cider vinegar hair rinse.
Equipment
saucepan

Mesh strainer

Glass jar
Instructions
Bring water to a boil and remove from heat.

Add herbs and let them steep for at least 30 minutes. The longer the herbs sit, the stronger your rinse will be.

Strain the herbs out ,and pour the liquid into a bottle with a lid.

Add the apple cider vinegar and shake to combine.
Notes
To use, pour the liquid onto your hair (a squirt bottle makes this much easier), and massage it into your hair. Let it sit for a a couple of minutes and finish with a quick rinse.
You can forgo the final rinse if you want (no, you won't end up smelling like vinegar) for a more potent effect.
If you don't have dried herbs on hand, add essential oils instead. Rosemary is recommended for all hair types. Lavender is great for oily hair, or try tea tree for dandruff.
What's your favorite use for apple cider vinegar?
273