Raise your hand if you're tired of your skin looking, well, tired. I'm right there with you. I recently turned 32, and although I like to think my skin looks just as good as when I was 22, I've recently started noticing little signs of aging.
Things like laugh lines, freckles (ahem, sun damage) and an ever-growing crease between my eyes are definitely more noticeable than when I was in my twenties. And the texture of my skin is changing too–sadly, it's no longer as soft and supple as it used to be.
While I've always taken pretty good care of my skin, I think genes play as much, if not more, of a role in how your skin ages. And if that's the case, you need more than just a little shea butter to keep your skin looking fresh.
To prevent the signs of aging, it's super important to take a moment or two each day to do something positive for your health, happiness and well-being—and that includes taking care of your skin.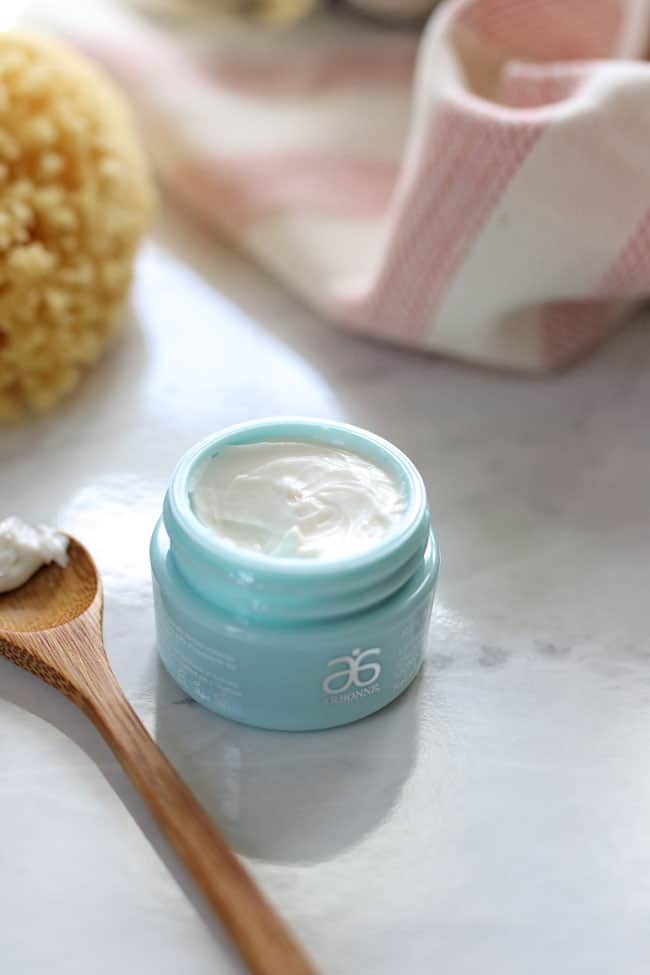 Arbonne Skincare Review
I recently partnered with Arbonne to test out their new product, the Intelligence® Genius Ultra. Arbonne prides itself on using pure, botanically based ingredients to enhance beauty and improve your life, both inside and out. And the Arbonne Genius Ultra takes that idea to a whole new level.
With the help of ultrasound technology, Genius Ultra massages the skin, delivering Arbonne's nutrient-rich skincare products more evenly into fine lines and pores than with the fingers alone. Not only that, but ultrasound has been shown to enhance the penetration of molecules, helping topical skincare products sink into skin more deeply. All in a matter of minutes.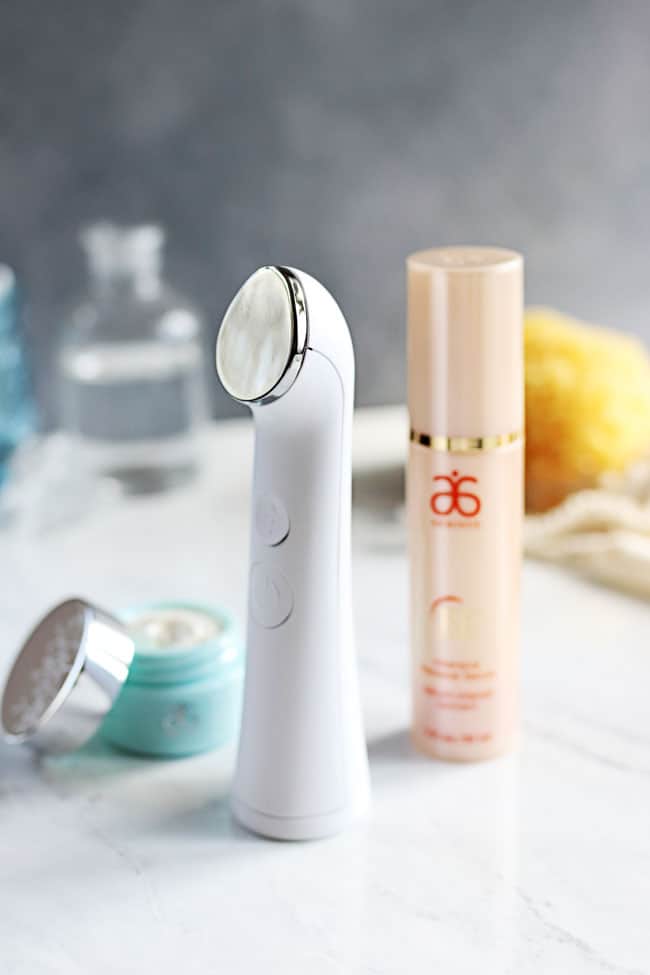 Armed with my Genius Ultra and Arbonne's RE9 Advanced Intensive Renewal Serum and Lifting and Contouring Eye Cream, I tested the tool for 7 days. Just to give you an idea, here's how my skin looked before: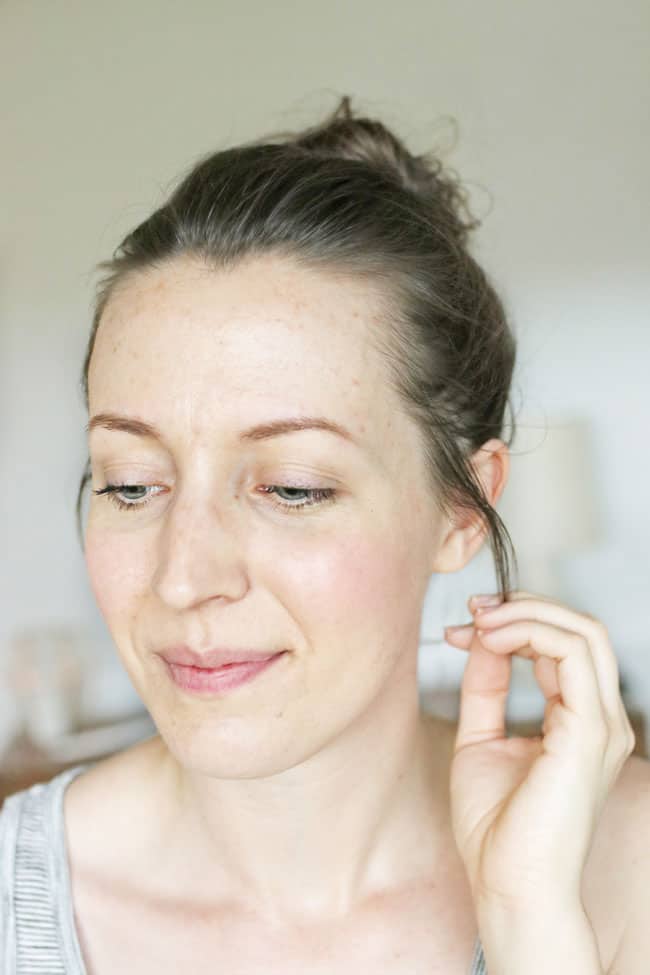 Despite moisturizing and using sunscreen often, I clearly have a few wrinkles and some sun damage on my forehead and around my eyes (eek!). Since I was most concerned about the lines on my forehead, I decided to start there first.
Every morning and evening, I applied a pump of Intensive Renewal Serum to my entire face and neck, and then spent a minute using the tool to deliver the product more thoroughly to just my forehead.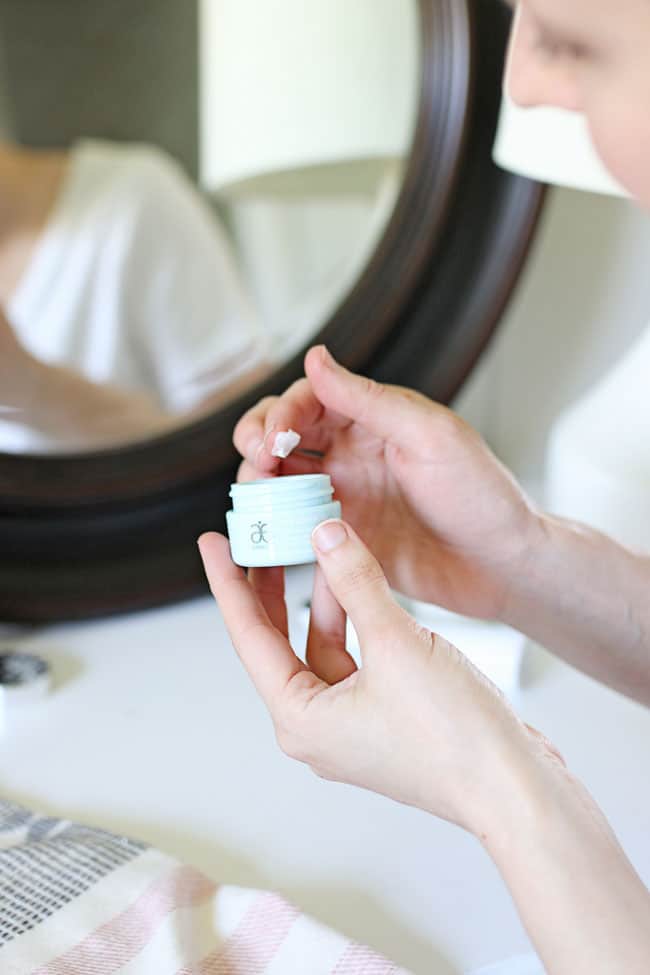 To help disperse the product, Genius Ultra uses vibration combined with a gentle heat. After a while, it feels like you're getting a spa-worthy facial massage. It's so relaxing that I even started looking forward to my nightly cleansing routine as opposed to skipping it in favor of an earlier bed time.
I loved how quick and easy the process was, especially since I can't always find the time or energy to pamper my skin at the end of the day. Since it's specifically designed to be used for a minute in the morning and evening, it actually makes nourishing your skin a no-brainer.
All you have to do is apply a couple pumps of Arbonne's Intensive Renewal Serum and Lifting and Contouring Eye Cream to clean skin, then use the applicator to massage it in. That's it! Two-minutes a day (one minute per target area) is all it takes to see results.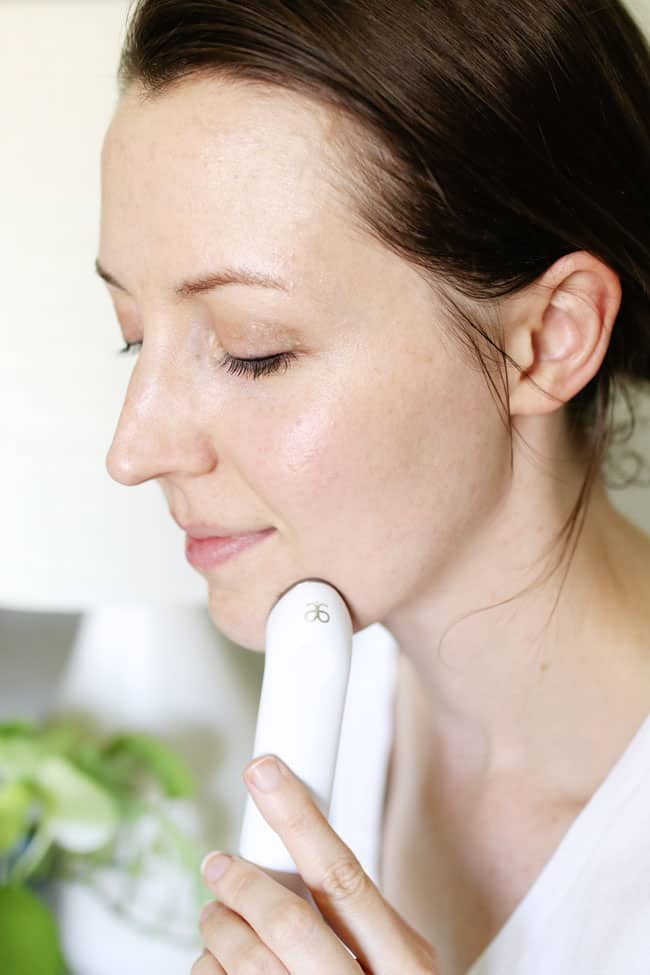 To really see the difference, here's what my skin looked like after using the tool for seven days.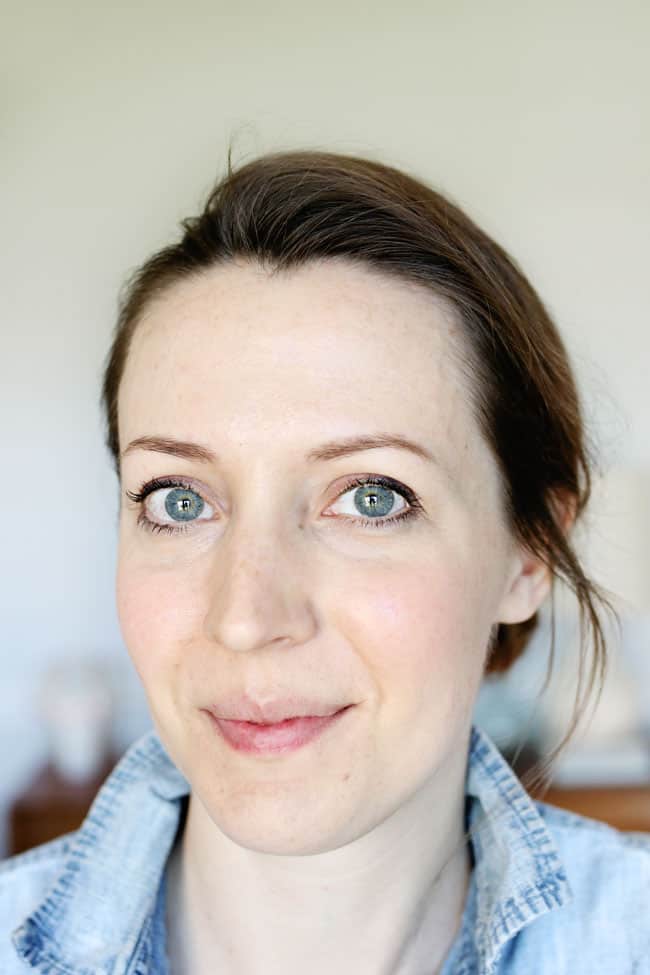 While I still have some fine lines, you have to look a lot closer to spot them. Overall I'd say my skin looks smooth, my complexion is clear, and I finally get to kiss some of that pesky sun damage goodbye.
What a difference a minute can make!
58