When I first heard about "body conditioner", I was more than a little confused. You mean, like, lotion? In the shower? Turns out that's exactly what they meant. And if you're constantly battling dry winter skin, like me, it's awesome.
As the name suggests, you apply body conditioner toward the end of your shower, let it soak in a little and then lightly rinse it off. A steamy shower creates the perfect environment for adding some extra hydration. Plus, since you're able to rinse off the excess, you're not left with that sticky, greasy feeling you get with some lotions. Just silky soft skin.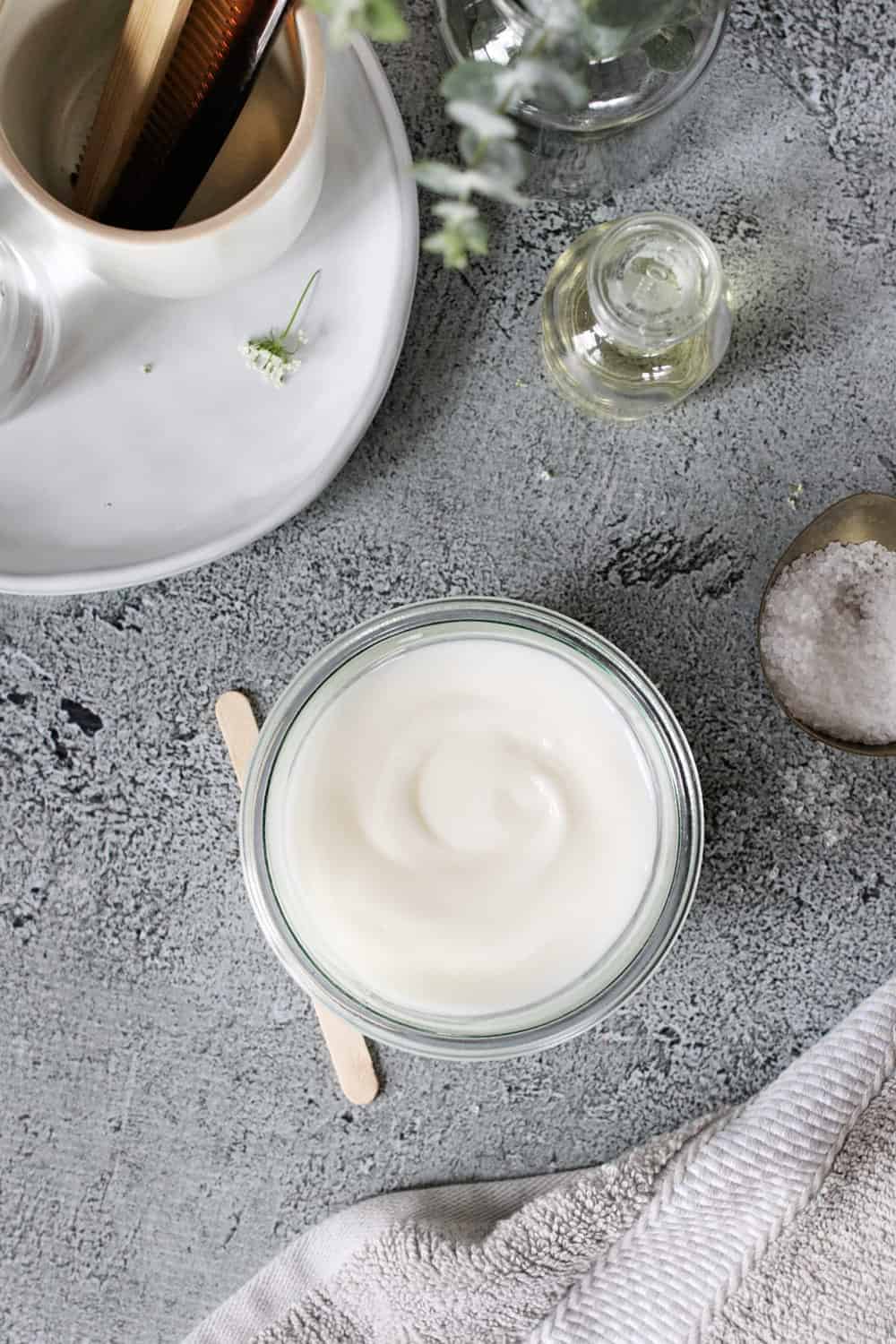 Argan Rose Body Conditioner
Even though cold weather wreaks havoc on my skin, there's nothing I dislike more than standing in a freezing bathroom applying body lotion after a shower. I get cold and cranky just thinking about it. So it's no surprise that slathering on this rose-scented body conditioner has quickly become one of my favorite beauty rituals.
It's packed with shea butter, argan oil and rose water to both hydrate and soothe dry skin. And did I mention you get to reap the benefits from the piping hot comfort of your shower? Just massage into clean skin, rinse off and pat dry. No more shivering, messy hands, or trouble getting your skinny jeans on over freshly lotioned legs.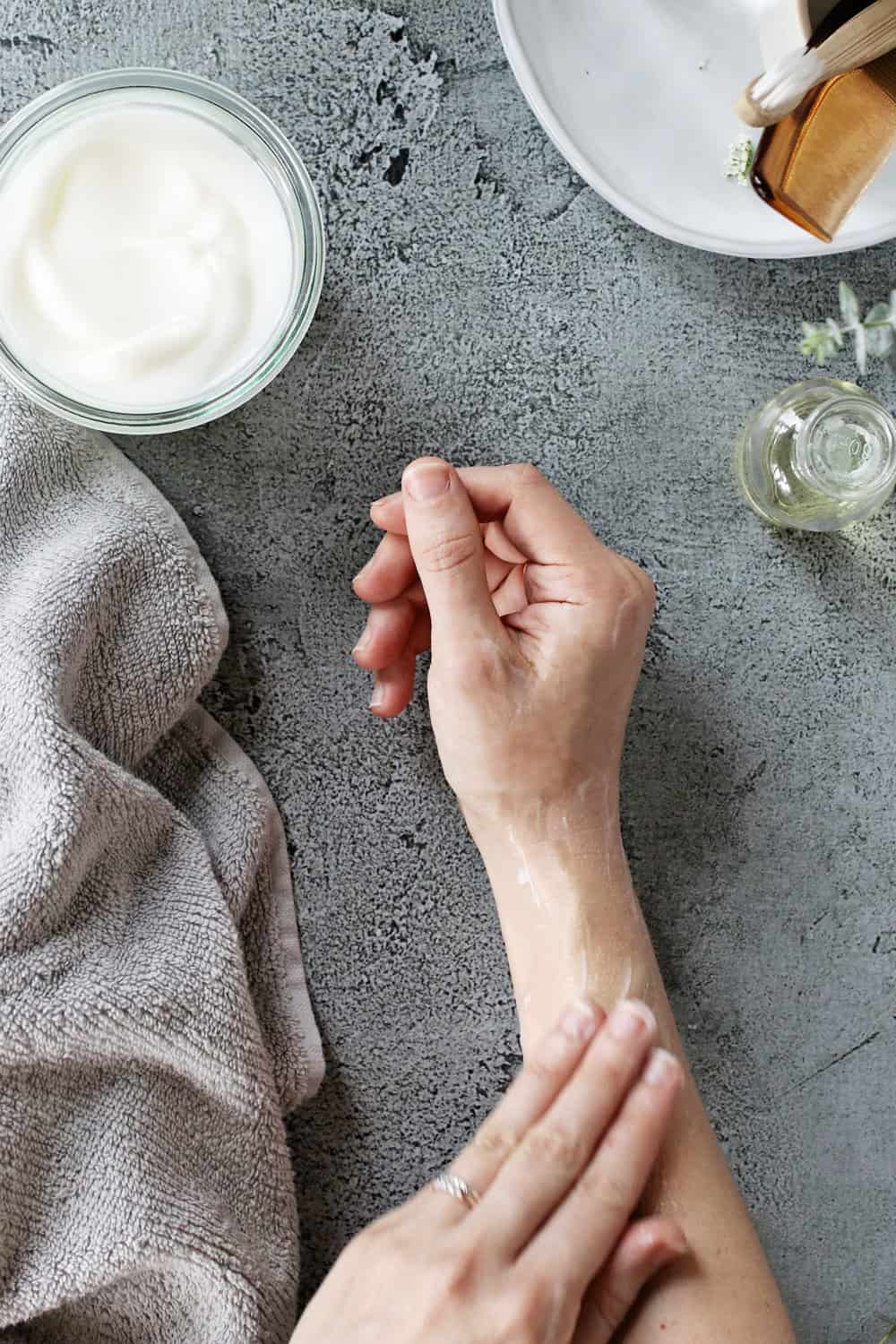 Most commercial body conditioners are loaded with tons of ingredients, chemicals and preservatives. To be honest, while I'm usually one of those the-more-ingredients-the-merrier kind of people (I mean, six different oils are better than five, right?), you totally don't need them in this recipe. And by trimming down the ingredient list, you save a ton of money and get to ditch those less-than-stellar things like parabens and sulfates.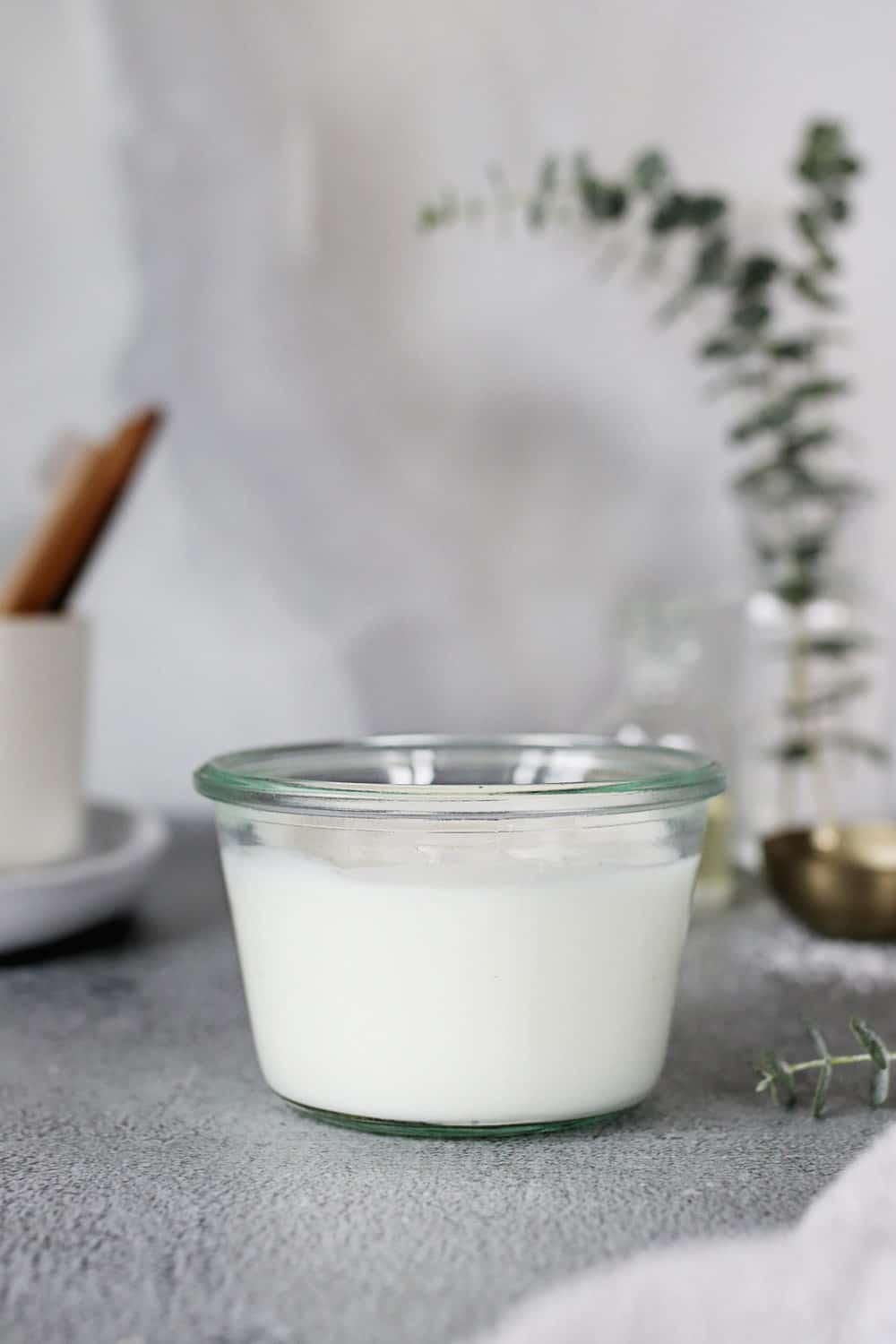 The main moisturizers in this are shea butter and almond oil. They're both great at replenishing moisture and locking it in so skin stays supple longer. Next comes argan oil, which is chock full of vitamin E, and bergamot oil, which helps reduce irritation and balance skin issues. Rose water helps maintain skin's pH, reduces redness and just plain smells amazing. And lastly, emulsifying wax and glycerin help bring everything together in a lotion-like consistency.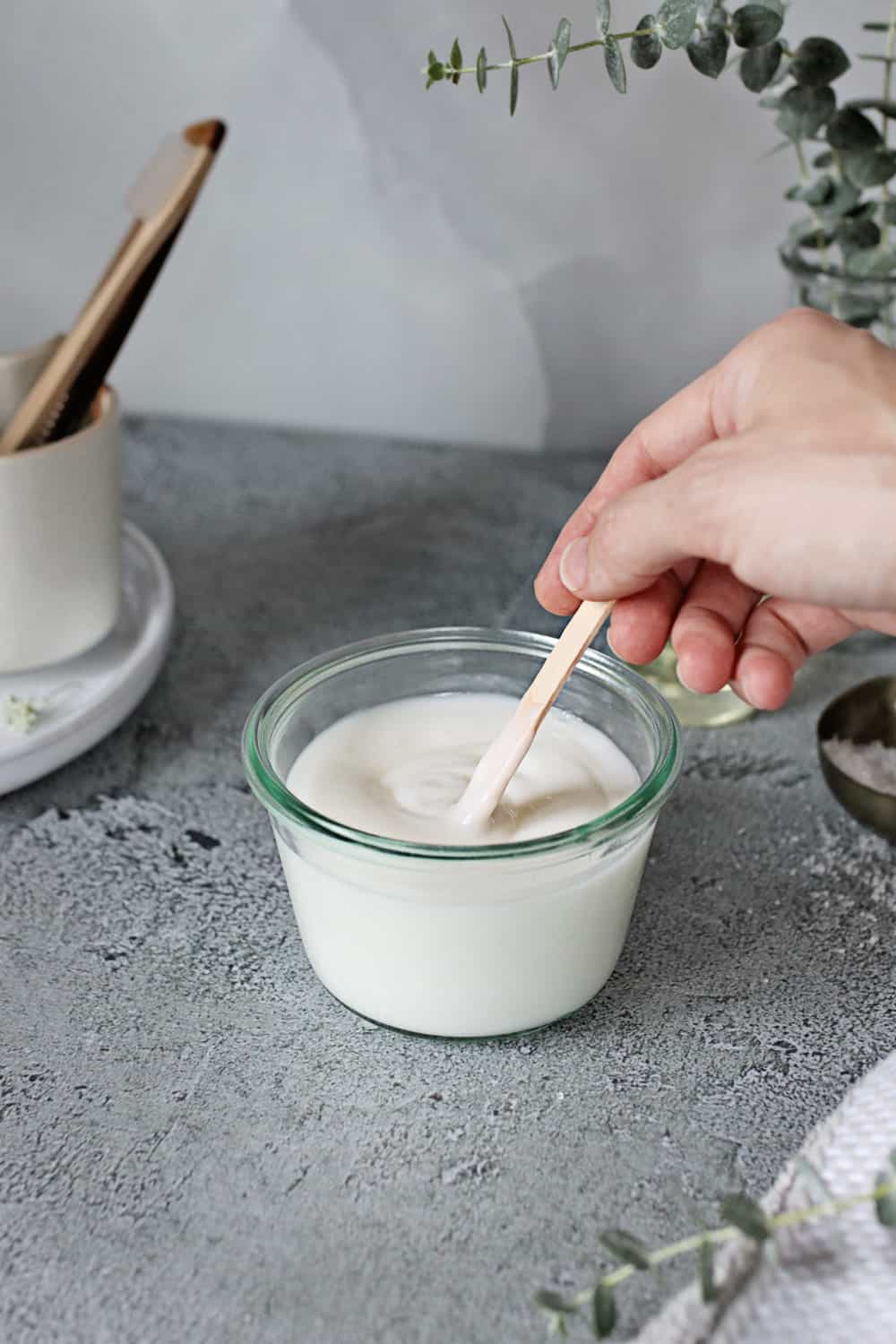 It may sound like a lot of supplies, but if you make a lot of bath and body products, chances are you already have most of these things on hand. If not, I was able to pick up everything on Amazon for about $30 and free shipping. And aside from the rose water, I had more than enough leftover ingredients to make at least 10 more batches. If you're okay going without the rose scent, skip the rose water entirely and use filtered water instead.
Here's how to make your own:
83