This is a sponsored post written by me on behalf of Arlo Baby. All opinions are 100% mine.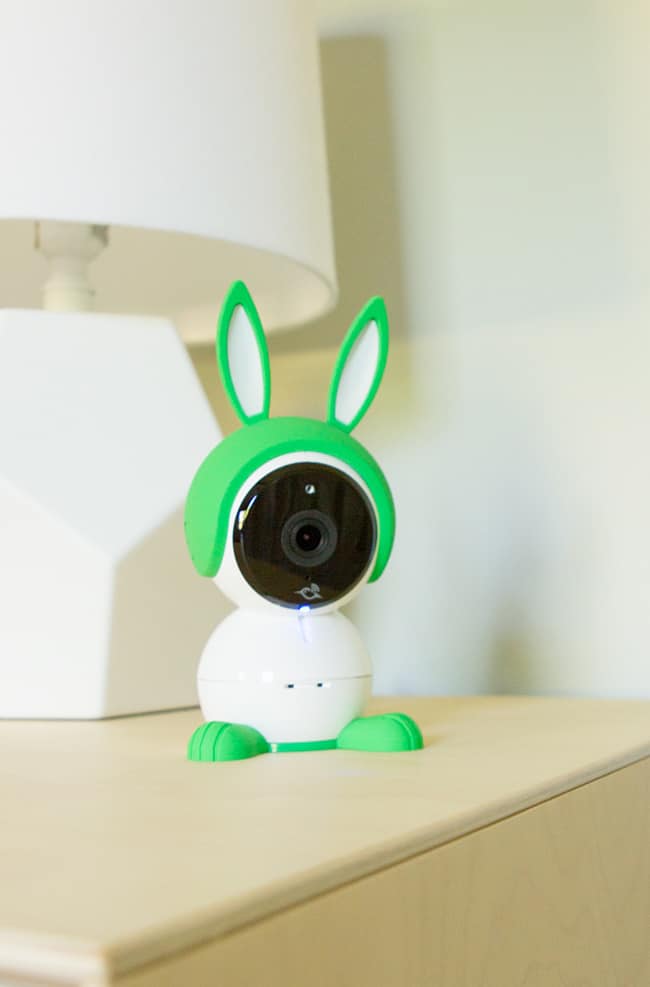 When my daughter was born, sleep was a rare occurrence—for her and for us. And on those glorious occasions when she did sleep, I still couldn't get a good night's rest because I'd worry about her.
She's sleeping!
But why is she sleeping?! Is she sick? Should I check on her? Maybe I should check on her!
…and then I'd tip-toe into her nursery, oh-so-carefully put my finger under her nose just to make sure and she'd wake up.
Sigh.
So, basically, I worried when she didn't sleep and I worried when she did sleep. I'm pretty sure every new parent can relate to this, right? And our baby monitor—well, it wasn't much help. I'd turn it on to check on her and all I'd see is the white crib and pitch black everywhere else.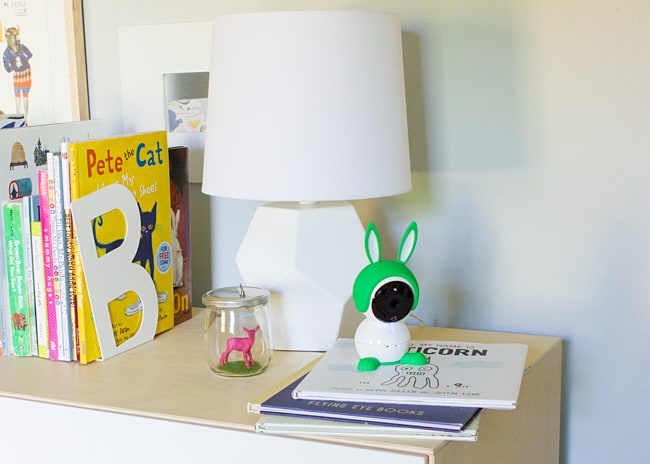 I recently got to try a new kind of baby monitor, the Arlo Baby Monitoring Camera. I was never sold on the whole "smart home" trend until now. This is a game-changer and I'm totally a convert—I just wish this had been around so I could have registered for it when I was pregnant. Here's what makes Arlo Baby better than your typical baby monitor:
Instead of having a handset you carry around with you, Arlo Baby works with your computer, smartphone or tablet. This means you can be anywhere—even on a business trip across the country—and see what baby is up to in her crib.
No grainy or dark, indecipherable video—Arlo Baby is in 1080p HD and has advanced night vision.
Arlo Baby plays soothing music, has a two-way talk feature, and doubles as a nightlight.
Motion detectors and a baby crying alarm send alerts right to your phone.
And, one of my favorite features: air sensors that monitor temperature, humidity, and VOC levels. Love, love, love this.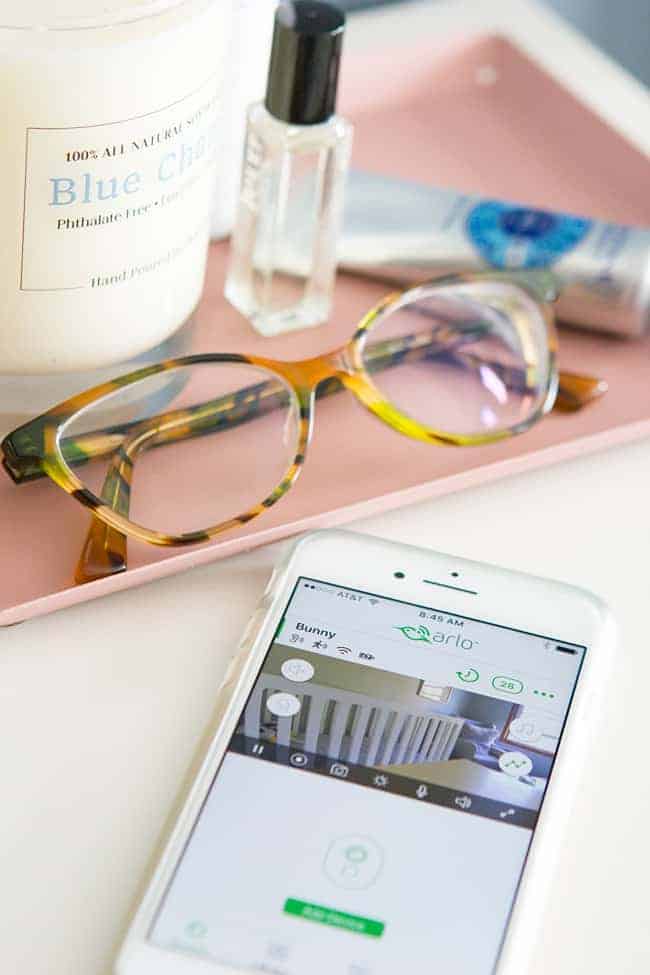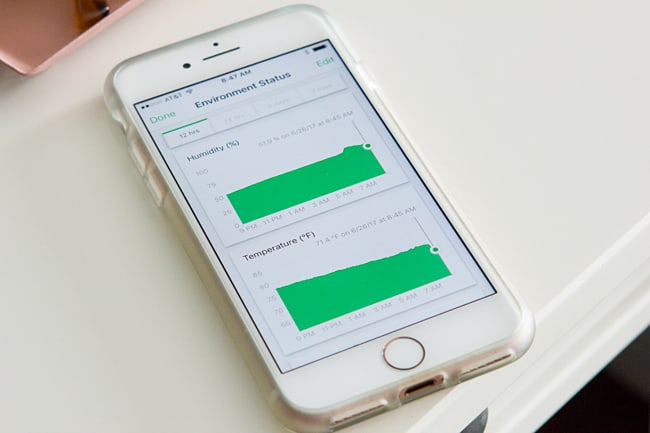 The thing I hated most about our previous baby monitor—even more than the pitch-black video at night—was that the handheld monitor would need to be recharged constantly and it was a pain to keep it plugged in, especially during naps when I'd be powering through the house trying to get things done. Since I can pull up the Arlo Baby video feed on my iPhone, I never need to worry about that anymore. I'm one of those people who keeps her phone on her nightstand, so it's easy for me to check on my daughter throughout the night too.
Now that my baby girl isn't a baby anymore—she just turned 2!—I also really appreciate that Arlo Baby can go cordless and move with her. As a work-at-home mom, sometimes I have something that needs to get done and it just can't wait, and it's nice to set my daughter up in her playroom, bring Arlo in there, and keep an eye on her from my laptop while I work in the next room over.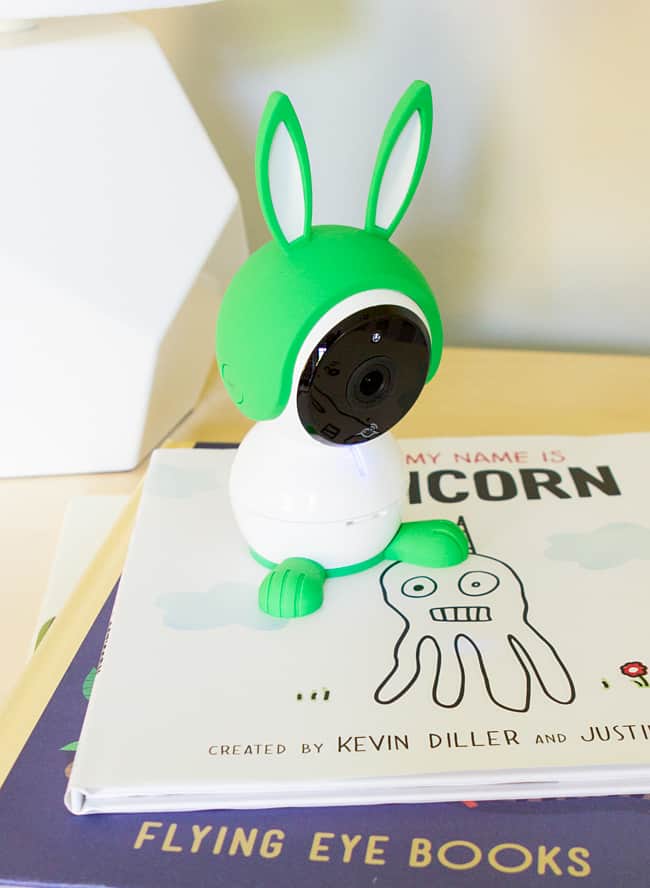 If you're in the market for a baby monitor, let me tell you: this is the one.
0