Kimberly Brown Lemler started AromaEarth to share some lessons she had learned the hard way. Kimberly was diagnosed with conditions where she couldn't wear perfume or be around harsh smelling detergents or cleansers. During this time period, Kimberly decided to devote herself to natural fragrances and other beauty products upon her recovery.
In addition to giving back through her knowledge of botanicals, Kimberly and AromaEarth also give back to important global charities by using a portion of their profits to help build fresh water wells in third world countries, and to provide hard to obtain medical supplies to women with breast cancer.
Aromaearth Essention Oil Perfume + Moisturizing Oil Giveaway
The number "7" in the 7 Serum represents this moisturizer's 7 ingredients, which are sourced from around the world: evening primrose, argan oil, olive oil, avocado oil, borage oil and coconut oil. For those not overly familiar with argan oil, it comes from a tree in Morocco and promotes skin elasticity and wrinkle reduction. The other 6 ingredients provide numerous benefits, such as regenerating skin cells and relieving dry skin conditions such as excema and psoriasis.  There are no other chemicals or ingredients in 7 Serum.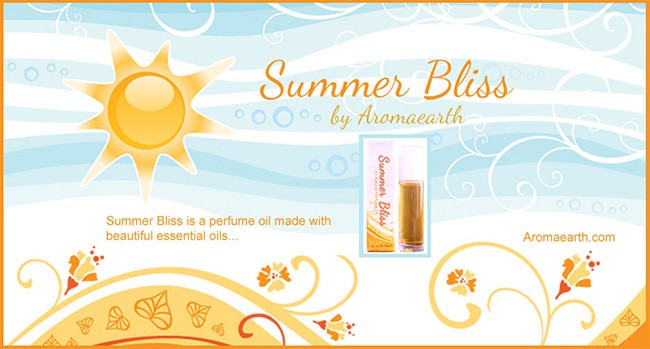 This natural perfume is made with almond oil, vitamin E, and essential oils. The almond oil ensures the perfume won't clog pores or be an irritant. The essential oil components beautifully combine lemon, orange, grapefruit, and tangerine with bergamot and a subtle background note of vanilla. Summer isn't over for your sense of smell.
0