I don't know about you but it happens to me every year. I get an awesome idea for Christmas gifts, I get super excited about it, and then I completely forget about it until it's too late. The idea usually comes back to me sometime around March, at which point I kick myself. Whoops—maybe next year! But this year is going to be totally different with these awesome aromatherapy shower sprays.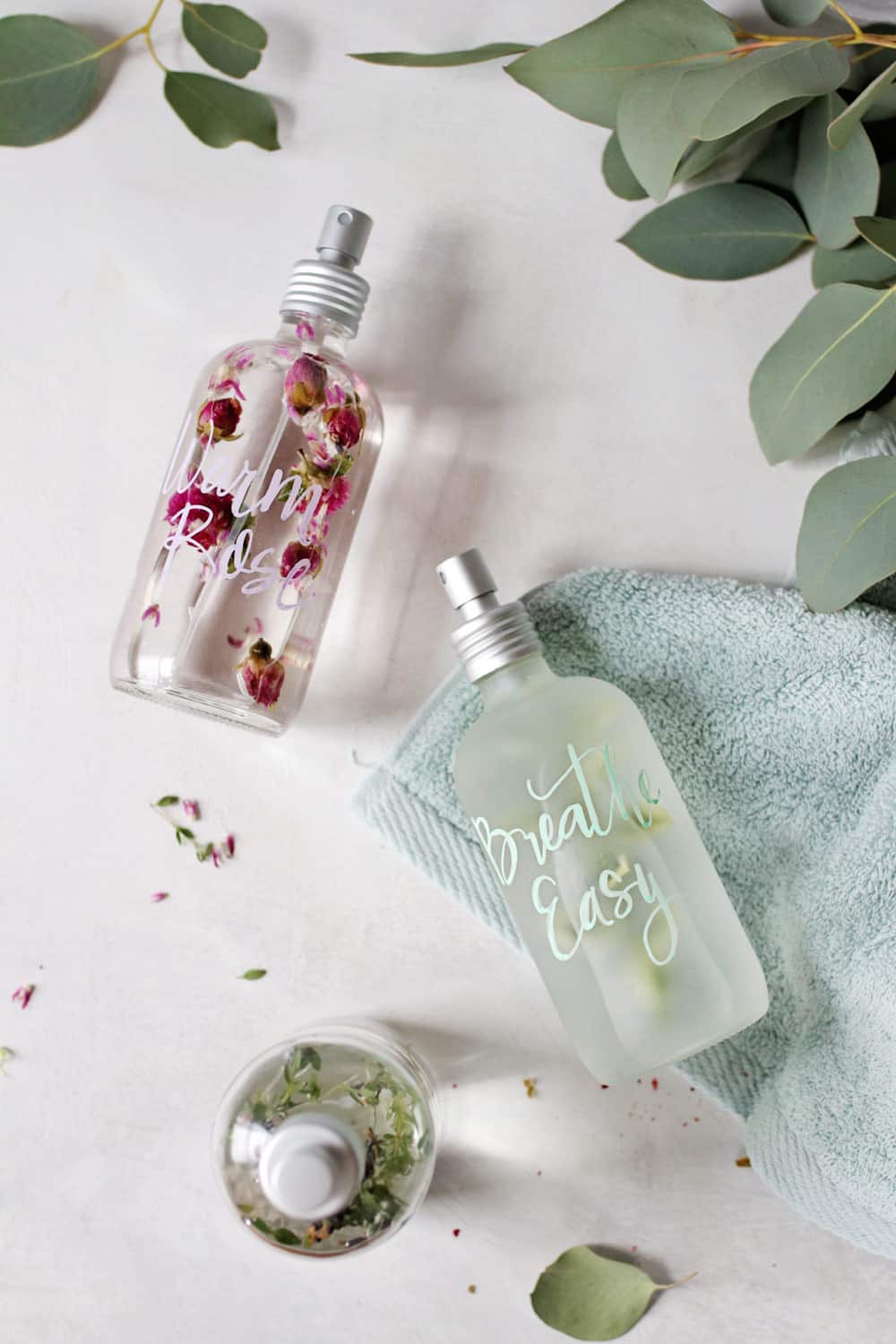 I'm making these DIY aromatherapy shower sprays to give my girls so they can create their own spa vibe at home—fo' free. If you're familiar with traditional room sprays, the concept is pretty much the same: mix essential oils with alcohol or witch hazel and put it in a spray bottle. But unlike the room sprays you're used to, these are meant to be sprayed in the shower where the oils can mix with the steam and create a relaxing steam room effect. The aromatherapy is said to help relax the mind, calm the body and boost the immune system.
What tired mamas and stressed out girlbosses wouldn't love that?
DIY Aromatherapy Shower Sprays
I got the idea this summer after a girls' spa weekend. Our hotel had a few small bottles of aromatherapy mist stashed in the bathroom with the instructions to spritz during your shower. The steam from the shower helps diffuse the oils and disperse them throughout the air so they can be absorbed gently into the body. The aroma then helps the nervous system transmit signals to the brain, which prompts changes in things like hormone levels, pain and mood.
Basically, these help alleviate stress and lift your mood. Plus, they smell downright amazing.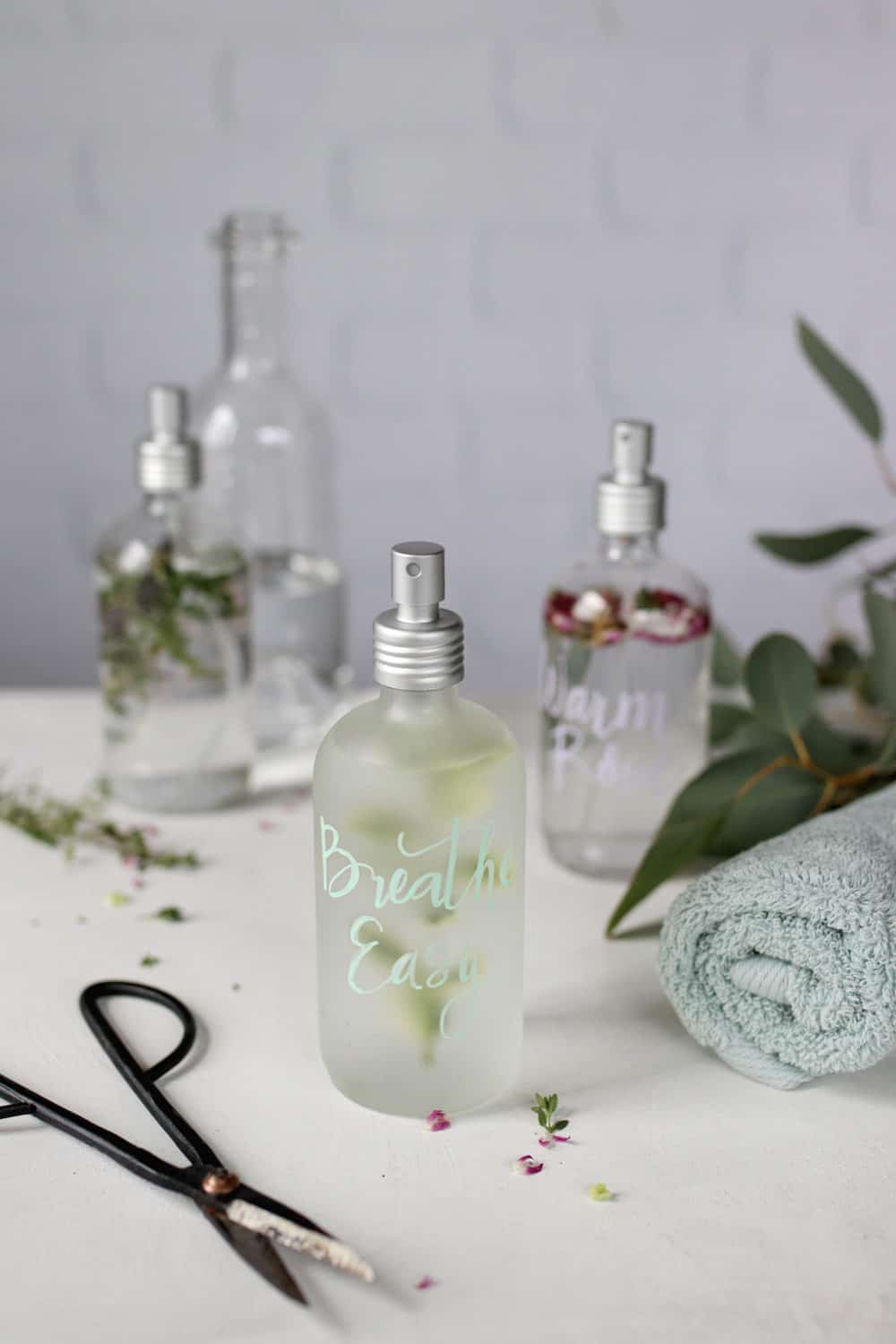 The best thing about aromatherapy shower sprays is that you can make several different scents for different occasions. Since I'm giving these as gifts, I wanted to cover my bases with a wide variety of therapeutic oils that both smell good and are good for the body.
I chose oil blends that help boost mood, decrease stress, strengthen the immune system and soothe the respiratory system. Then I poured the mixtures into cute, giftable spritzer bottles, labeled them with handwritten calligraphy and added dried flowers and herbs to finish things off.
Despite the name, these aromatherapy sprays aren't just for the shower. Feel free to use them to cleanse the energy in your home, as a pillow spray for a good night's sleep, as yoga mat cleaner or simply as air freshener when things start to feel stale.
Shower Spray Recipe
8-ounce glass bottle with fine mister (you can also use a 4-ounce bottle and just halve the recipe)
4 ounces distilled water
2 ounces witch hazel or vodka
20-30 drops of essential oil (see below for the different blends)
Optional: Dried flowers or herbs and a chalk marker
Fill the bottle with all the ingredients and shake well. Just before wrapping your aromatherapy shower spray, add your dried flowers and label the bottles if desired. To use, wait until the bathroom gets nice and steamy, then shake the bottle well and spray liberally. Always store your sprays in a cool place away from direct sunlight.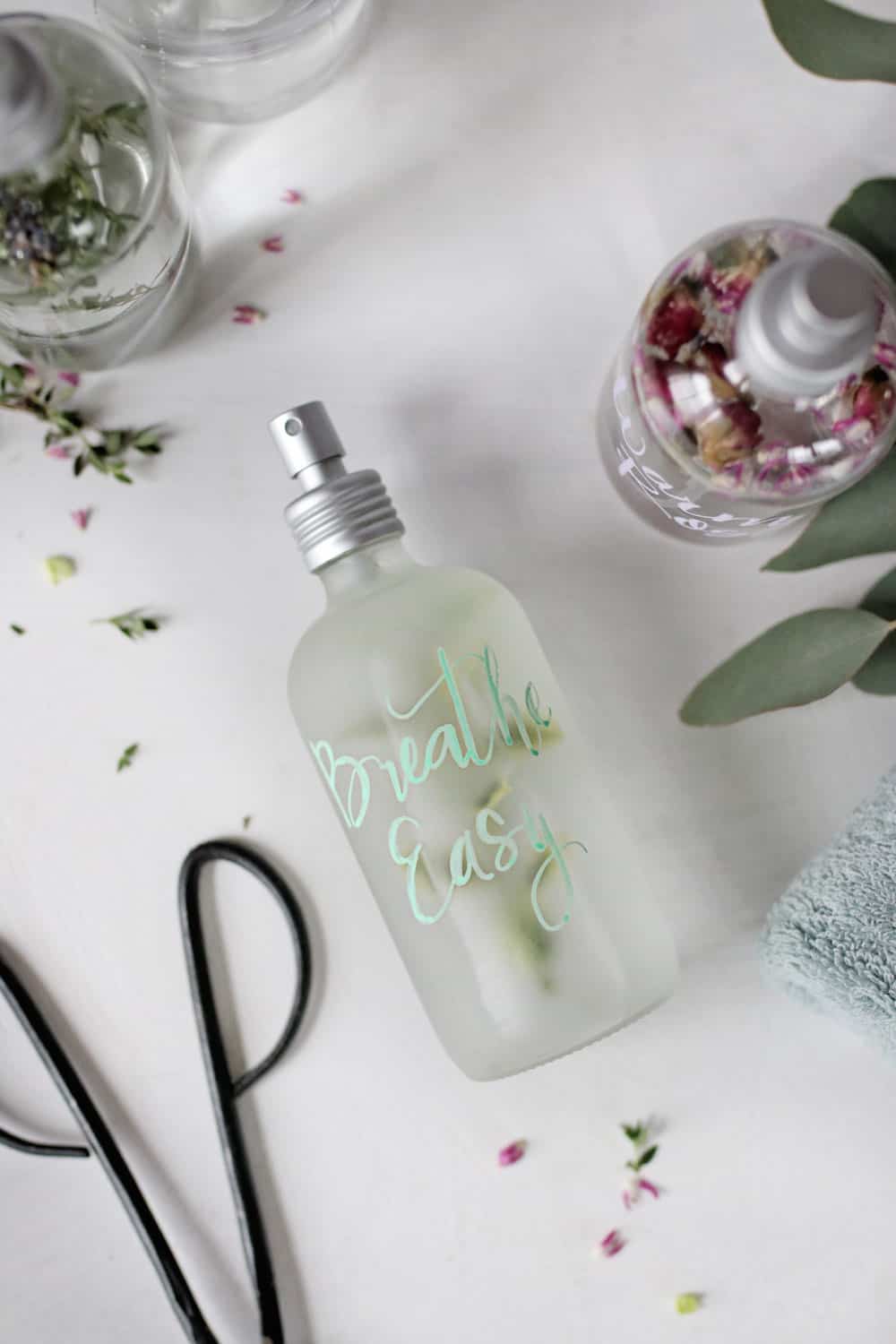 Breathe Easy Blend
Warm Rose Blend
Relaxing Lavender Blend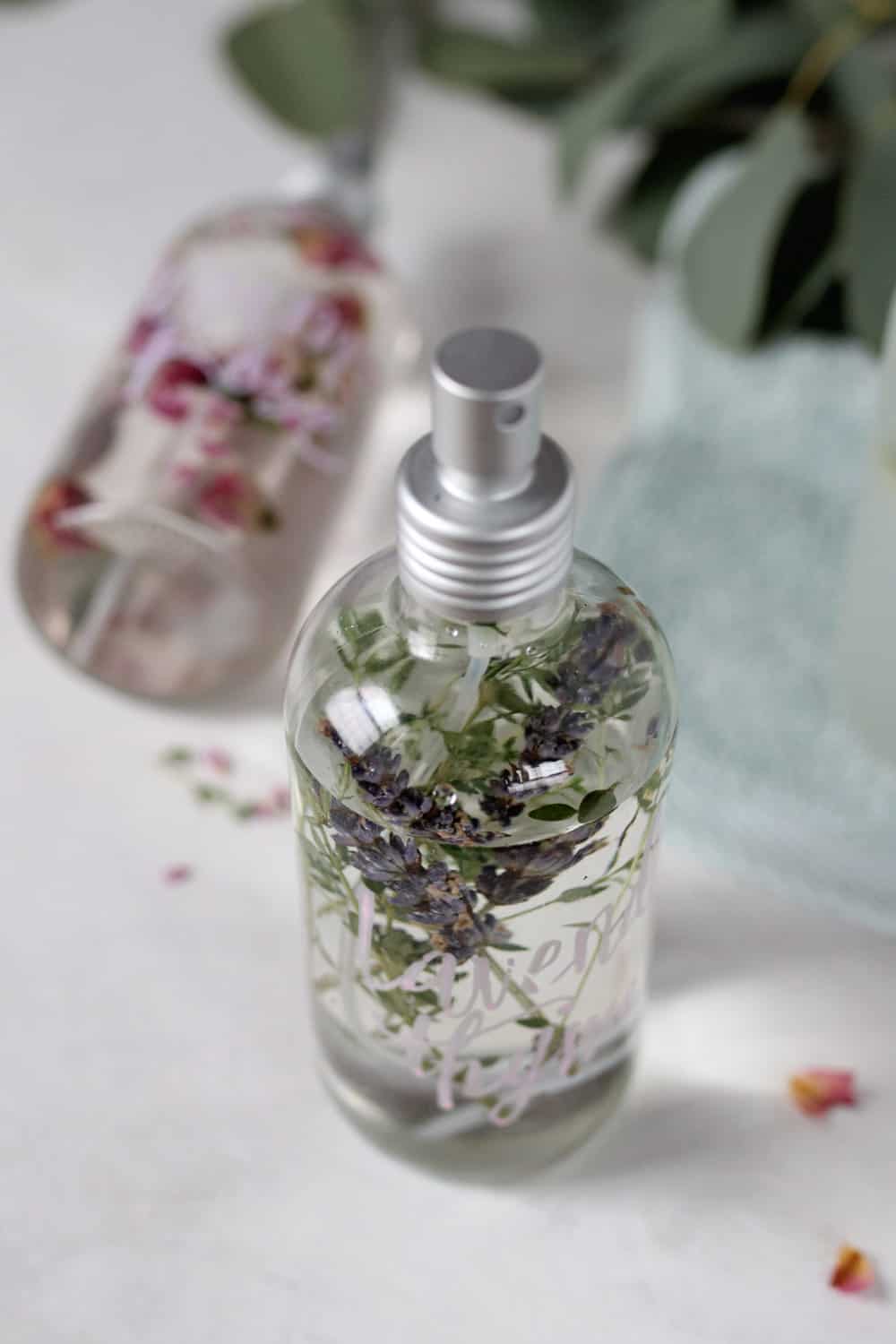 This post was medically reviewed by Dr. Holly Smith, a board certified physician in nephrology and internal medicine with a background in nutrition. Learn more about Hello Glow's medical review board here. As always, this is not personal medical advice and we recommend that you talk with your doctor.
423