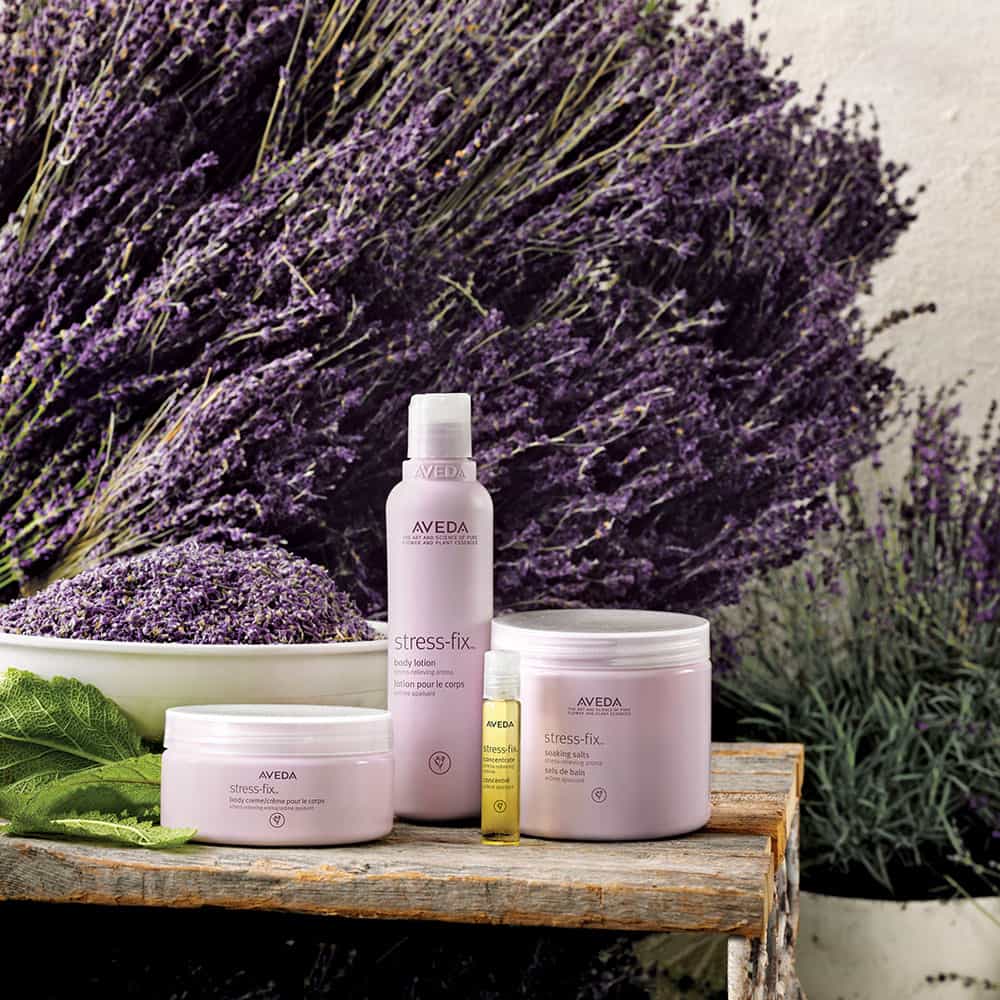 Aveda is one of our favorite cosmetics brands, one that connects beauty to the environment and well-being. Believing that nature is the best artist of them all, they work with naturally-derived ingredients to deliver high-performance skincare products that don't harm the planet. We chatted with their director of spa education, Marc Zollicoffer, to find out more about Aveda:
The beginning of the new year is often hectic. What are your tips and tricks to de-stress during especially busy times?
The breath is the most powerful tool to connect mind and body as it is a function of the body (you breathe automatically) but also a function of the mind (you can consciously control it). Whenever you are feeling stressed, take a small amount of time to take 3 conscious breaths. This helps you calm down in addition to increasing your focus so you can work on the tasks at hand. For better results, begin a regular meditation practice, even if it is 5 minutes a day. 5 minutes daily can be more effective than 1 hour once a week. Having a set period of time, when you sit; breath and focus rejuvenates body mind and spirit.
How do you take care of your skin during the cold months of the year?
Moisturize moisturize moisturize. I spray Aveda's Botanical Kinetics Toning Mist throughout the day and then I apply Aveda's Botanical Kinetics Intensive Hydrating Soft Crème at least twice a day. A humidifier works well to add moisture in dry heated indoor spaces.
What wellness practice have we not heard about yet?
Body tapping. With a light fist, gently tap the body on the torso (abdomen, chest and back), then follow the energy pathways on the limbs. Tap down the inside of the arm, and back up the outside arm. Tap down the outside and back of the legs and up the inside of the legs. Repeat each area at least 3 times. This is a quick 2-3 minute pick up whenever you are feeling sluggish (maybe after lunch). I do this in the morning before I meditate.
What are your favorite ways to relieve stress?
Meditation is by far my favorite. But I love to spend time with my kids sledding or swimming or biking.
Other advice for our readers?
When making changes, try to focus on one thing at a time. Instead of trying to improve many things at once. Pick one thing (like a mediation practice or taking 3 conscious breaths regularly throughout the day) and stick with it consistently for 3 weeks. Once this is part of your routine, add another new practice.
Aveda Stress-Fix Giveaway ($145 Value)
Follow Marc Zollicoffer's advice and bring the relaxing aspects of the spa experience to your home with this chance to win the Aveda Giveaway Stress-Fix gift set, including:
0