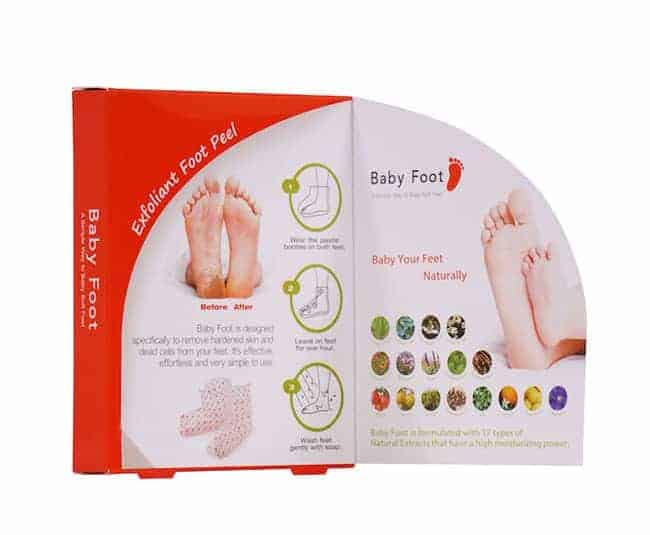 Introducing Baby Foot, the extra-efficient gel works in one hour to give you baby smooth heels! The unique formula of 17 types of natural extracts allows your feet to exfoliate naturally, leaving them highly moisturized. This effective and gentle process removes unwanted dead skin cells that have built up layer over layer. In addition, Baby Foot can remedy other foot issues such as foot odor, athletes foot, and poor blood circulation. So it's time to say goodbye to rough, dry, and cracked soles!
Baby Foot is suitable for everyone from teenagers to adults and from "couch surfers" to athletes. The scrub soothes the hard, dry, and cracked skin on the feet, including sensitive skin that is difficult to treat with other methods. Dead skin cells accumulate due to pressure and friction from ordinary activities such as standing, exercising, and just by wearing shoes for several hours a day. In many cases, feet become cracked and painful from the accumulation of dead skin. Baby Foot is an unparalleled, total foot care package that provides you with the opportunity to care for and maintain your feet at home. Care to try it for yourself?
Baby Foot Exfoliant Foot Peel Giveaway
We're partnered up with Baby Foot to offer you two boxes of exfoliant foot peel. Each box is suitable for one application, and it retails at $25.
Hello Glow received product for review purposes. All opinions are 100% ours.
1