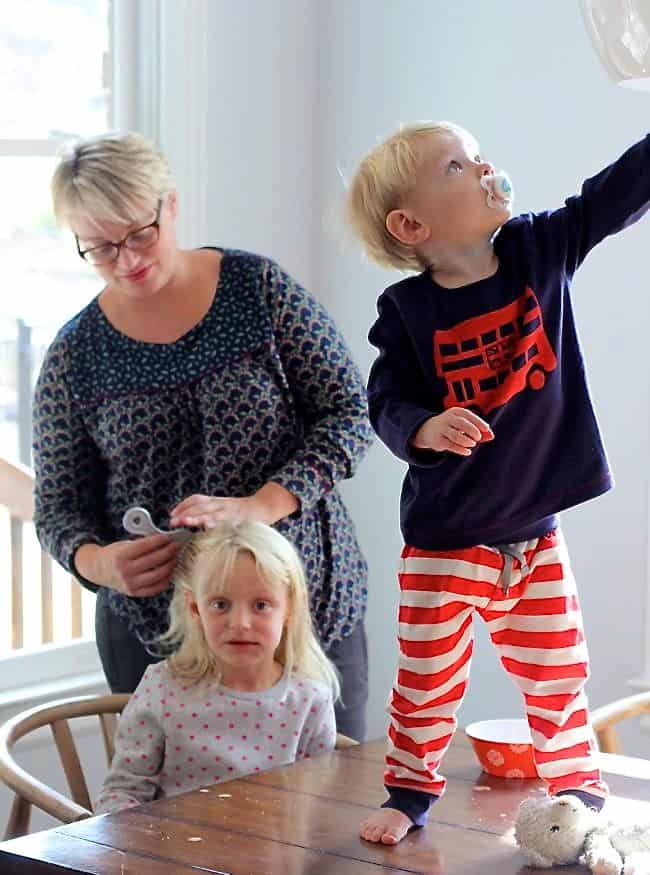 This picture sums up a typical school morning in the Gerber house. There's running, there's crying, there's usually a kid on the table. After racking up more tardies than I care to admit, this year I'm on a mission to restore order to our morning routine. Here are 5 tips for making mornings smoother and saner!
1. Pick clothes the night before.
You've heard it a thousand times – because it works. You don't want a 6-year-old fashion emergency at 7am. Go through closets to weed out what doesn't fit or isn't seasonally appropriate. Then look through catalogs together (Mini Boden is awesome for fun, colorful and versatile pieces) and let your kids pick their new clothes. I can't tell you the money I've wasted on clothes I loved that my daughter refused to wear. (Think of the money you're saving and buy yourself a new outfit while you're at it!)
2. Give the kids 'jobs.'
The best parenting tip I've learned in ages. We started the idea of 'jobs' and simple rewards (tiny things from the Dollar Store) to get Henry to brush his teeth and put his shoes on by himself. And it was shocking how enthusiastically he responded. Months of battling over socks and shoes were ended with the reward of an army man toy.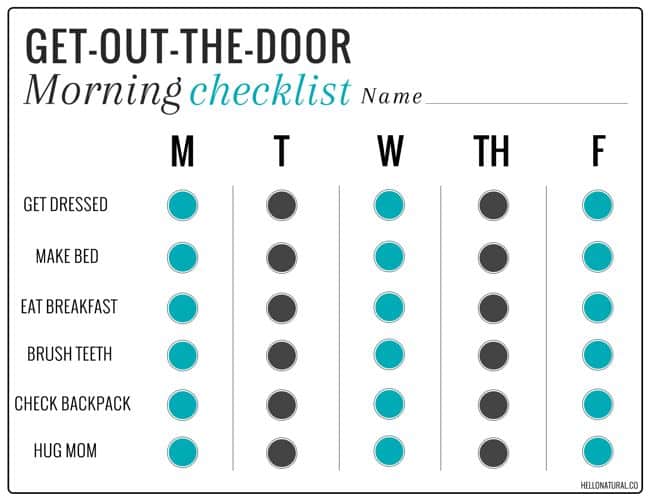 Graphic artist Gaby Burger put together this cool checklist to keep everyone on track in the morning. We hole punch each day and if all jobs are done before it's time to leave they get a few minutes on the iPad. Then we reward at the end of the week with a trip for ice cream.
Save your sanity and download the morning checklist.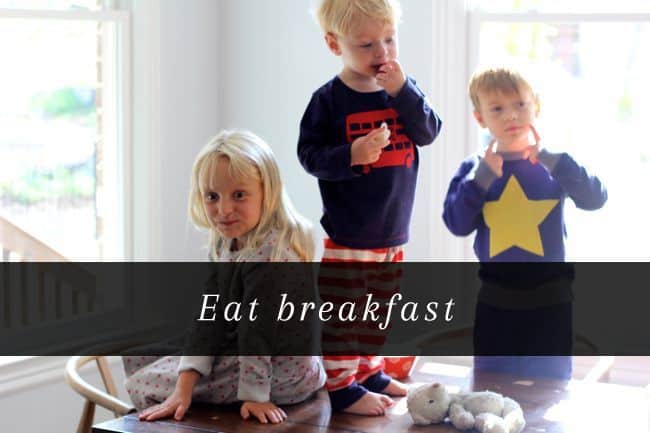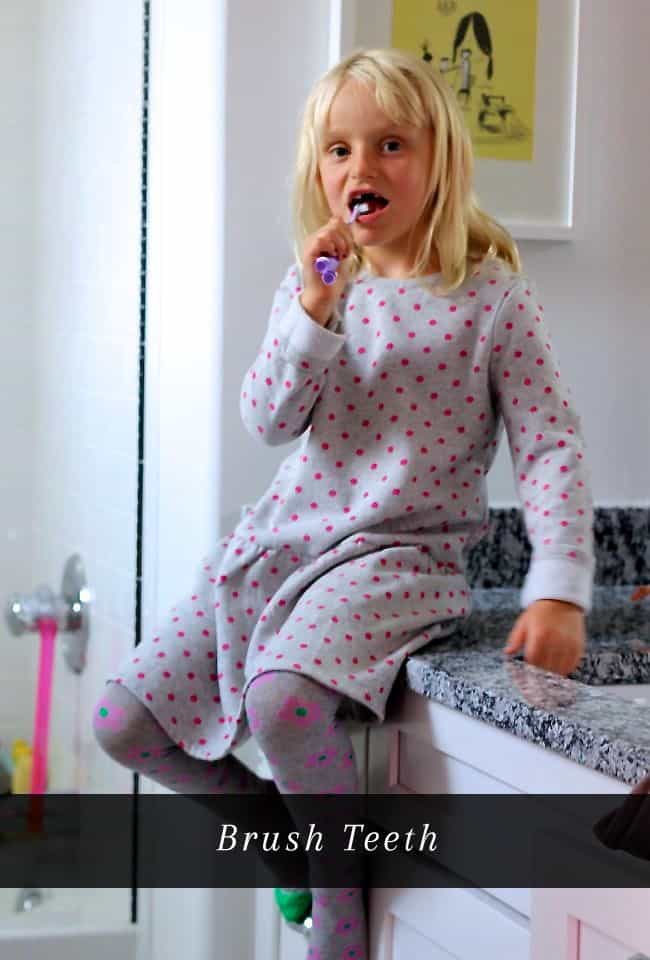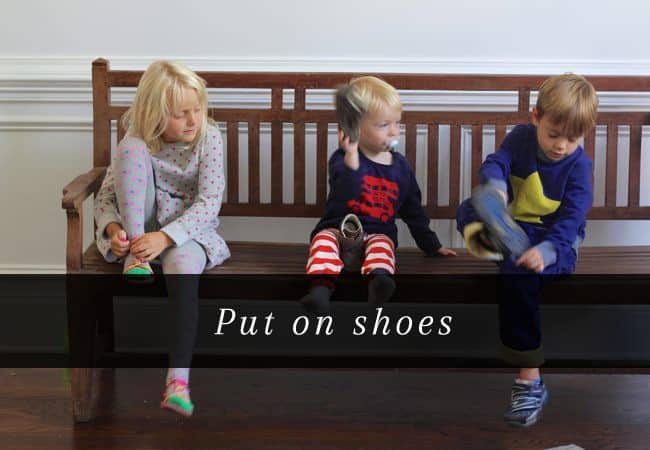 Maybe eventually I'll get them off the tables and counters?
3. Prep a week of breakfasts in advance.
I can't be creative in the kitchen before coffee. I make big batches of pancakes on Sunday and reheat during the week, and I use Lindsey's month of smoothies technique so the kids get a dose of fruits and veggies (and I get breakfast too).
4. Systems are your friend.
I have a weekly meal plan for lunches and snacks and a weekly grocery list so I don't have to keep remembering what to buy. There's a specific spot for shoes and backpacks, and we double check to make sure they're all set to go in the morning. The point: It's okay to be anal. Routines ease stress for you and the kids.
5. What's the worst that can happen?
When I feel myself losing it, I think about the worst case scenario. So we miss the bus? So we're late to school? It doesn't mean I'm the worst parent in the world. Life goes on. So don't forget to check the 'hug mom' box as often as possible.
Want the get-out-the-door morning checklist?
You're dying to know what we're wearing right? Thank you to Mini Boden for the back-to-school clothes!
Special offer for Hello Glow readers!
Ready to shop? You can get 15% off your Boden purchase with the code NTRL
2