This post brought to you by Renew Life Formulas. The content and opinions expressed below are that of Hello Glow.
Many of us have the same story – we want to lose weight, and we've tried tons of different diets, fads, and maybe even said a few prayers to meet our weight-loss goals.† Nothing really seems to work, or, if it does, we lose weight at the expense of higher cholesterol or a restrictive diet that forbids fresh fruit and vegetables. We may be skinnier, but we're far from being healthy.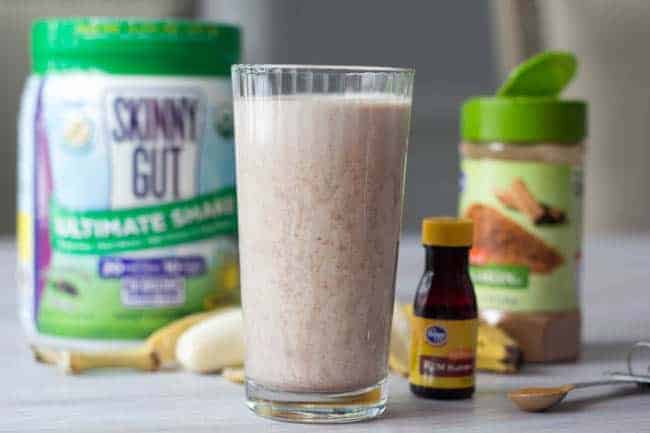 Time to break this cycle. I looked to Renew Life Skinny Gut Ultimate Shakes for its promise of grain-free, plant-based, high protein with fiber. That's quite a mouthful, but what it means is that they help balance the bacteria in your gut with ingredients you add to the shake/smoothie to help you lose weight in the short-term, and to be healthier in the long run. I'm not sure how they do this, but I've read that 1 scoop of Skinny Gut has:
20 grams of Organic, Grain-free Protein from seeds and legumes to help build muscle*
10 grams of Prebiotic Organic Fiber, including acacia fiber, to help curb appetite by helping you feel full*
10 Billion live Ultimate Flora™ Probiotic cultures providing specially selected strains to support healthy gut balance*
Organic Fruit and Veggie Antioxidant blend plus vitamins and minerals to nourish cells.*
For my first smoothie, I made something a little off the beaten path: Bananas Fosters smoothie. Yum. I had plenty of bananas on-hand, and even managed to find half of one that hadn't been squished by my toddler. To that I added ½ tsp cinnamon, ½ tsp rum extract, 1 cup nonfat milk, and one scoop of Renew Life Skinny Gut Chocolate Shake. Mixed these all together with some ice, and enjoyed my first smoothie containing live probiotic cultures. While I used cow's milk, you could easily substitute almond milk, coconut milk, or even water to this recipe, depending upon your dietary requirements.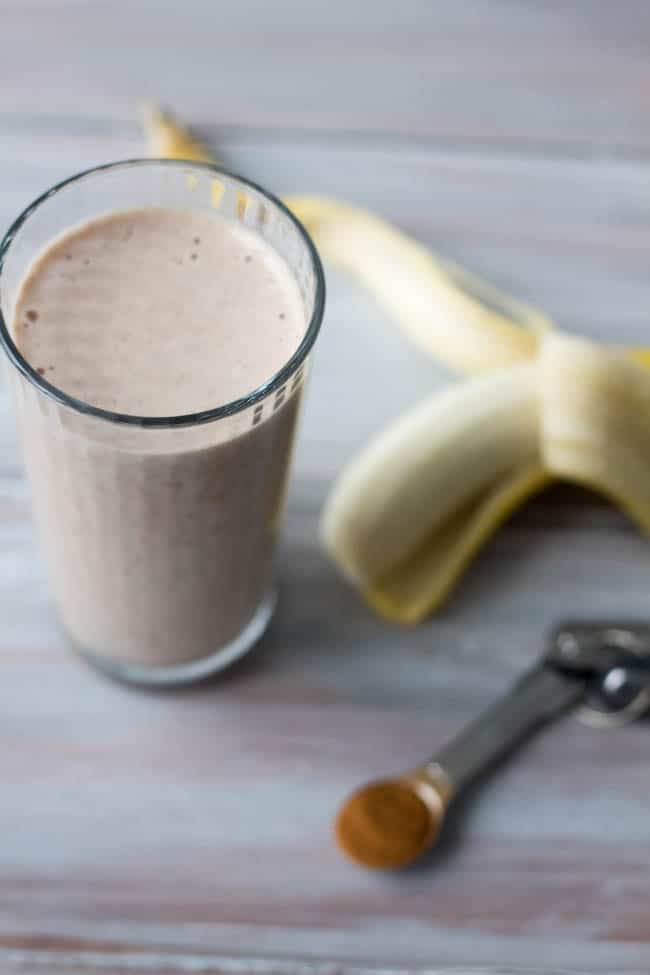 I'm not used to this much fiber and nutrients, honestly. So now I know why people say it's good for you, namely the feeling of being full longer with a consistent level of energy. These are benefits that you can feel quickly, not some hypothetical change that you won't notice for months or at all.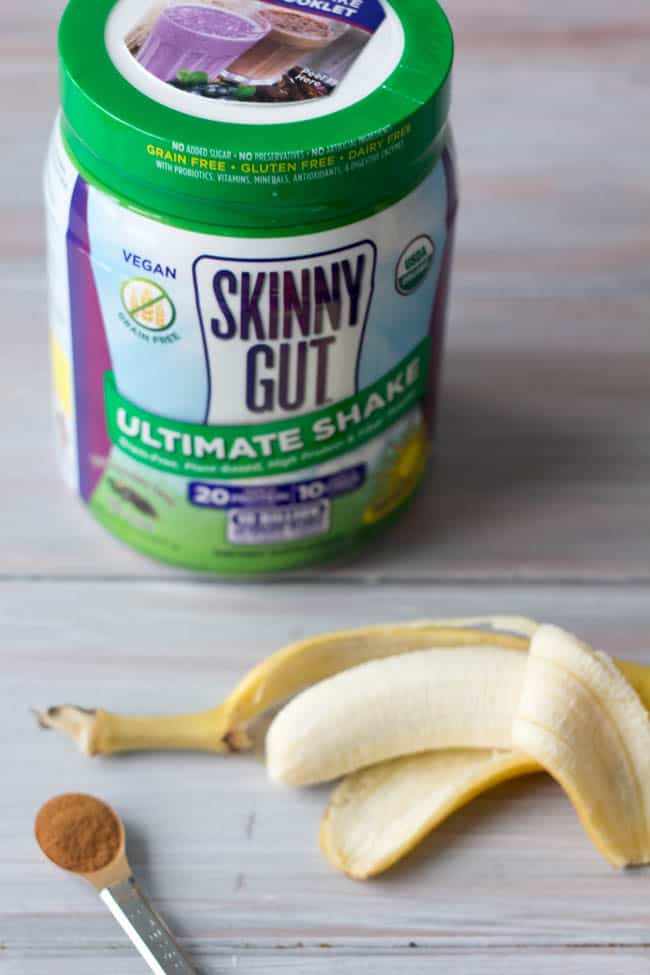 We're looking forward to trying the Renew Life Skinny Gut Vanilla Shake next. Go here for more information and recipes: #SkinnyGutShake
*These statements have not been evaluated by the FDA. These products are not intended to diagnose, treat, cure or prevent any disease.
†Skinny Gut nutritional supplements, along with lifestyle changes, promote digestive system balance to help achieve your ideal weight.
1