This post has been sponsored by Garden of Life. All thoughts and opinions are my own.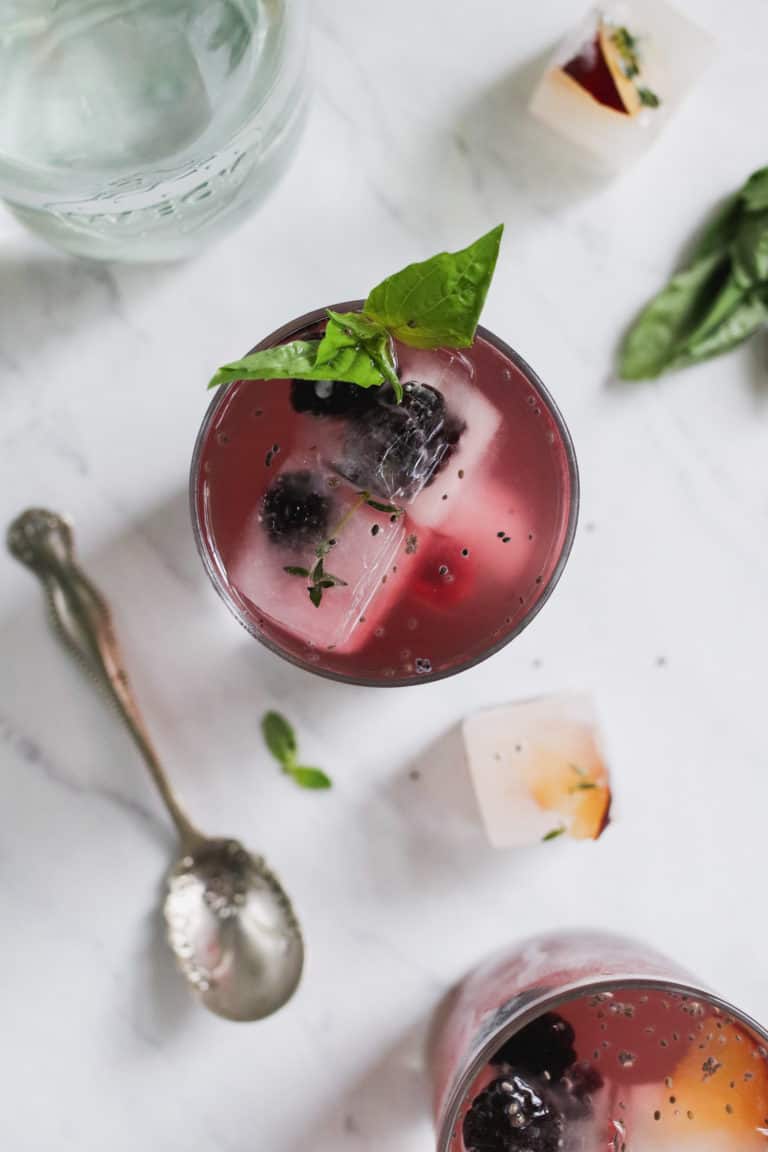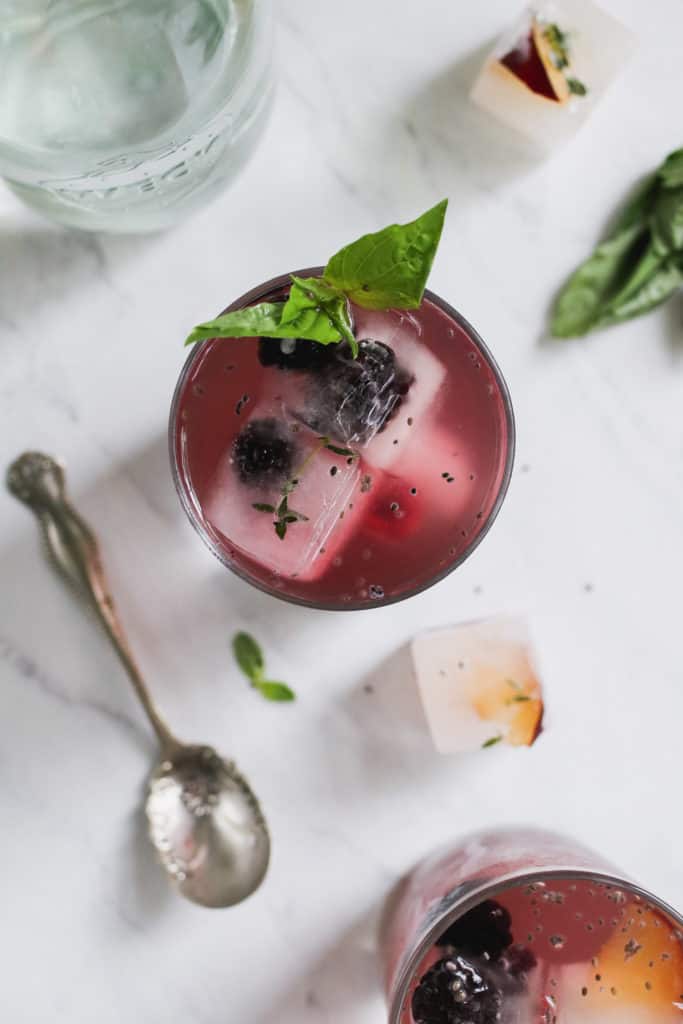 I'm in my late 30s, and I've officially reached the age where I can look in the mirror, put my fingers on my temples, pull up, and think, "Ah, that looks much better." Things just aren't as tight and right as they used to be and no matter how meticulous I am with my skincare routine (and oh, am I meticulous!), I need to start tackling skincare from the inside now, too. And collagen? It's a fabulous way to do just that.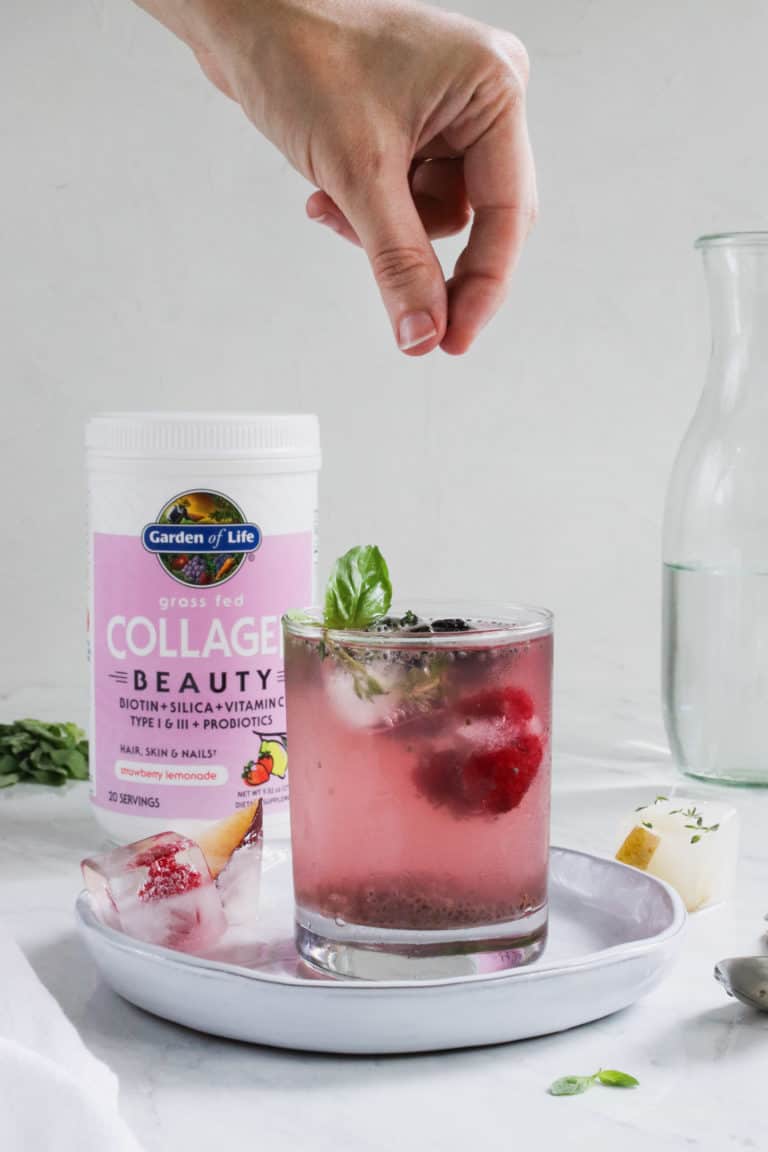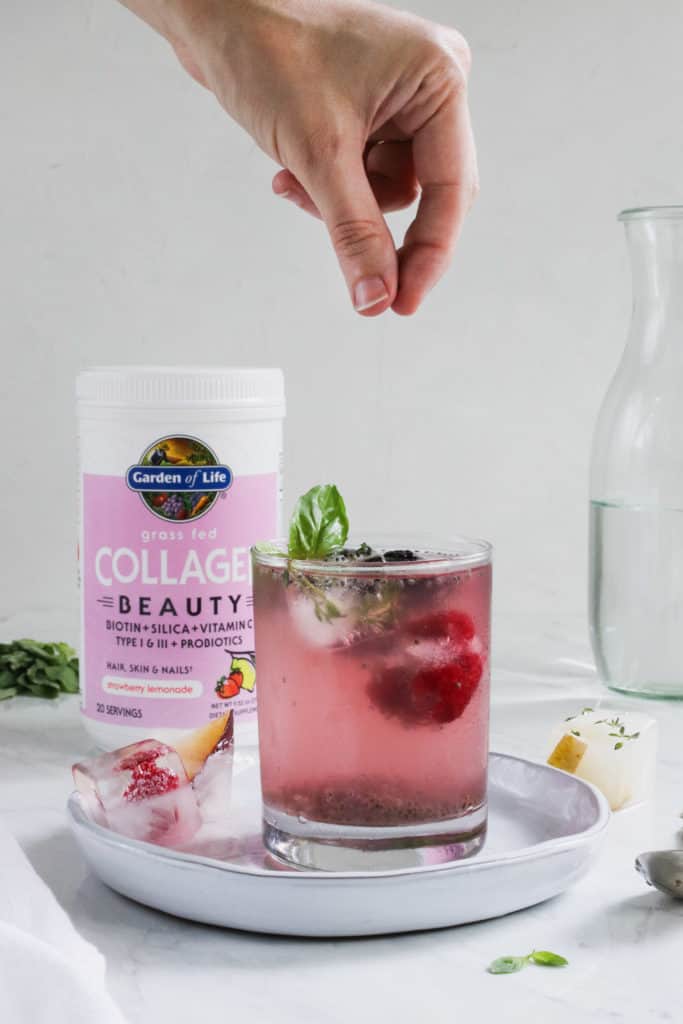 Beauty from the inside out
Garden of Life Grass-Fed Collagen Beauty Powder is my jam right now. It comes in two delicious flavors: Strawberry Lemonade and Cranberry Pomegranate. (Seeing as it's summertime, I'm totally feeling the Strawberry Lemonade variety right now.) It's specially formulated to support radiant skin, gorgeous hair, and beautiful nails with powerful organic plant-based collagen builders, along with 12g of grass-fed, pasture-raised collagen peptides. (Collagen peptides, in case you weren't aware, are highly absorbable by the body.)
Because a healthy microbiome is essential to overall health, it also has 1.5 billion CFU probiotics for enhanced digestion. You can feel good knowing that Garden of Life Grass Fed Collagen Beauty Powder is non-GMO tested and certified, keto certified, paleo-friendly, and NSF gluten-free.
You can find Garden of Life Grass-Fed Collagen Beauty Powder on Amazon or at your local health food store.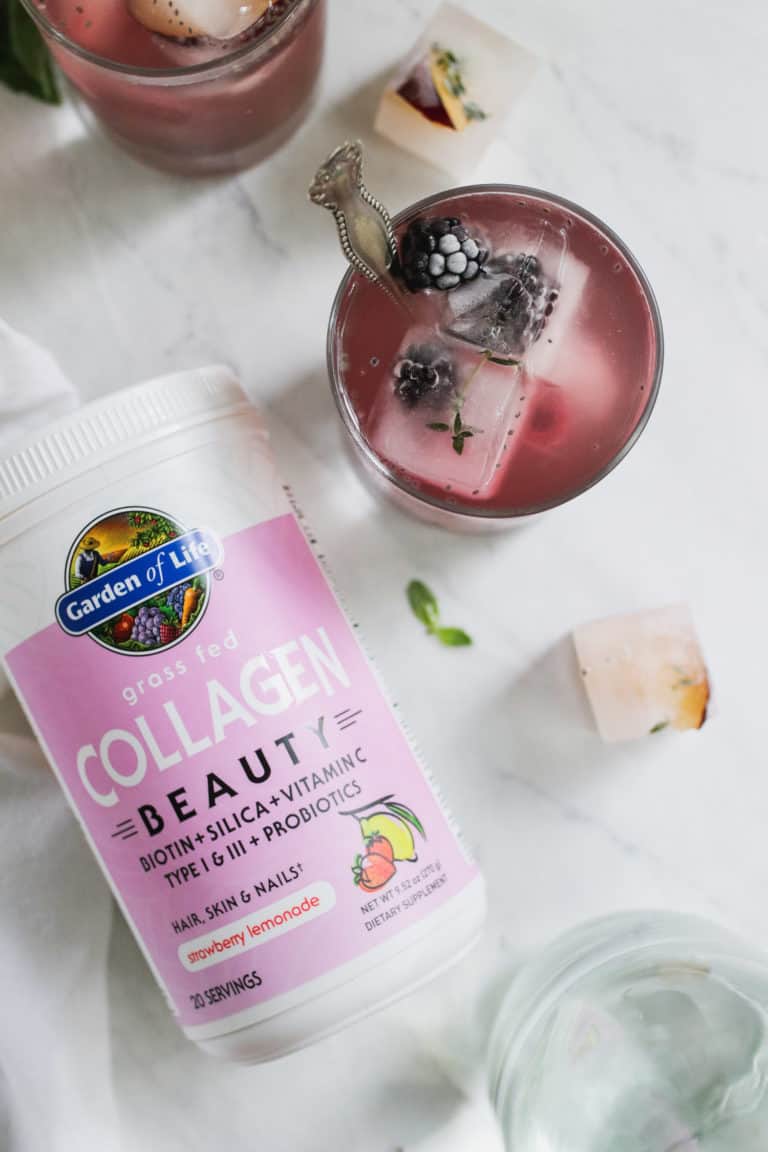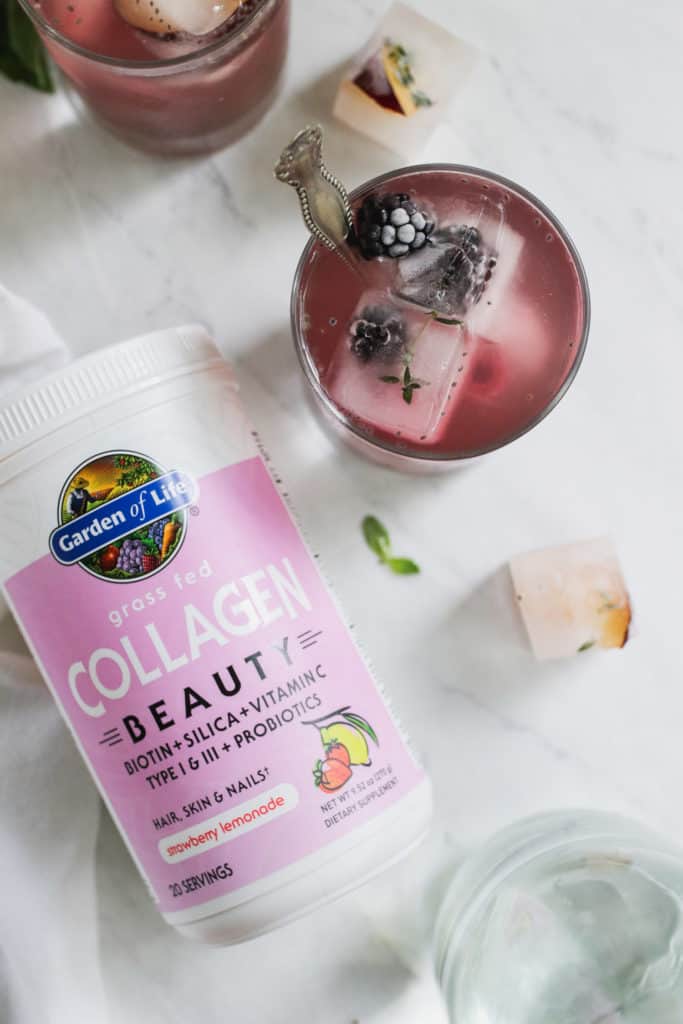 My other fave food find right now is basil seeds, so I combined the two into a hydrating, beauty-boosting summer drink. If you're not familiar with basil seeds, they're very much like chia seeds in that they gel up when added to liquids. I first tried them at a Vietnamese coffee house and it was love at first taste—they have a hint of basil flavor, which complements fruity drinks so nicely. Like chia, basil seeds are an excellent source of fiber and as such, they're fantastic for digestion—and good digestion is good for the skin. too.
To make this drink even more fun and summery, I added some fruit-infused ice cubes. Choose whatever is in season or whatever you happen to have on hand. Fresh herbs are also a delicious add-in for the ice. Try basil chiffonade to play up the subtle flavor of basil from the seeds or use pretty little clusters of thyme leaves, which always work well with lemon and strawberry.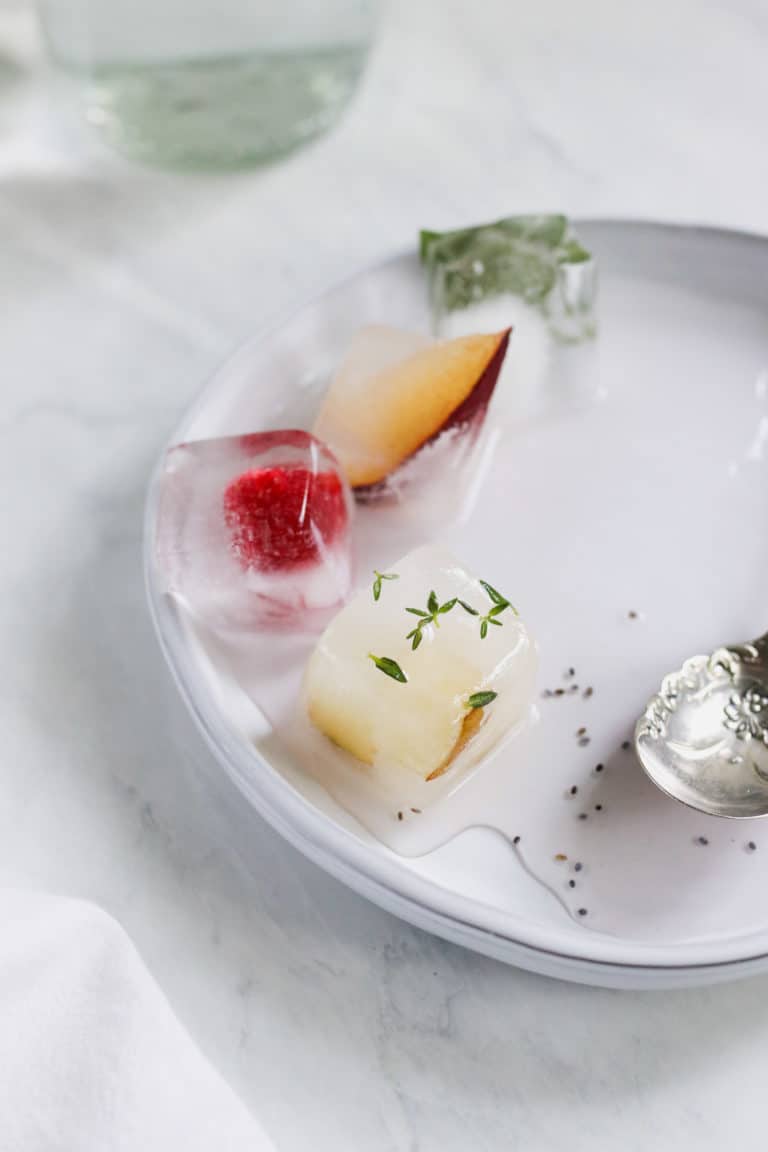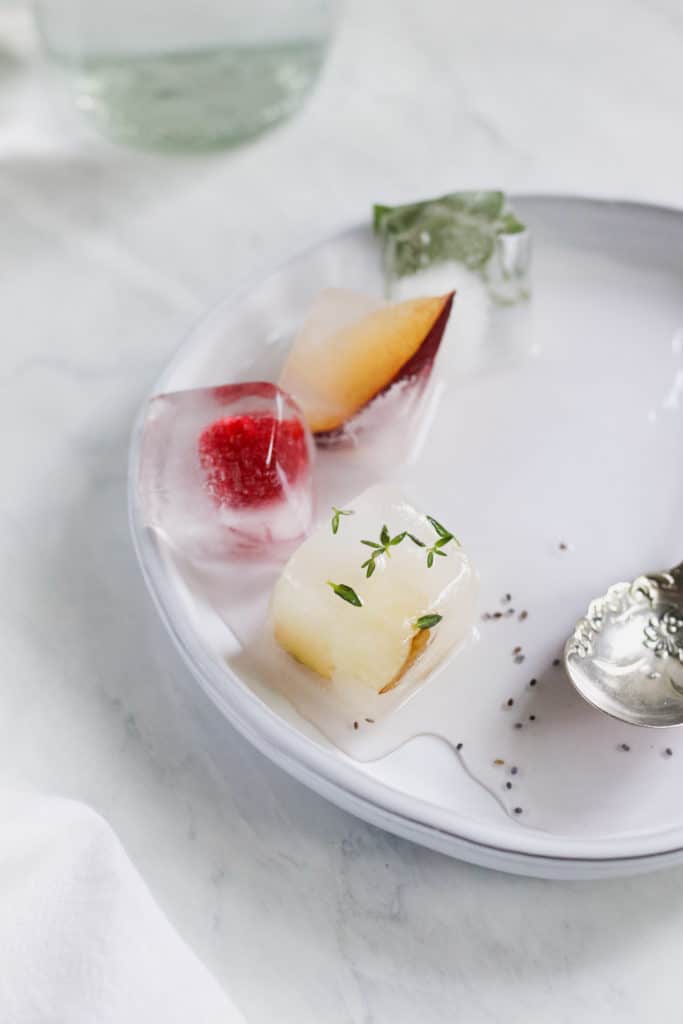 While I'm partial to flavored collagen drink mixes, sometimes plain ol' collagen peptides are what you need—it's the best way to get that skin-firming boost in your morning coffee, tea, or fruit smoothie. Garden of Life has you covered there, too, with their Grass Fed Collagen Peptide Powder. Like the Collagen Beauty Powder, the Collagen Peptide Powder promotes skin elasticity, strong nails, and healthy hair, as well as supporting joints and mobility.
Each serving has 20 grams of grass-fed, pasture-raised collagen and 1.5 billion CFU probiotics for digestion, along with being non-GMO tested and certified, keto-certified, paleo-friendly, and NSF gluten-free.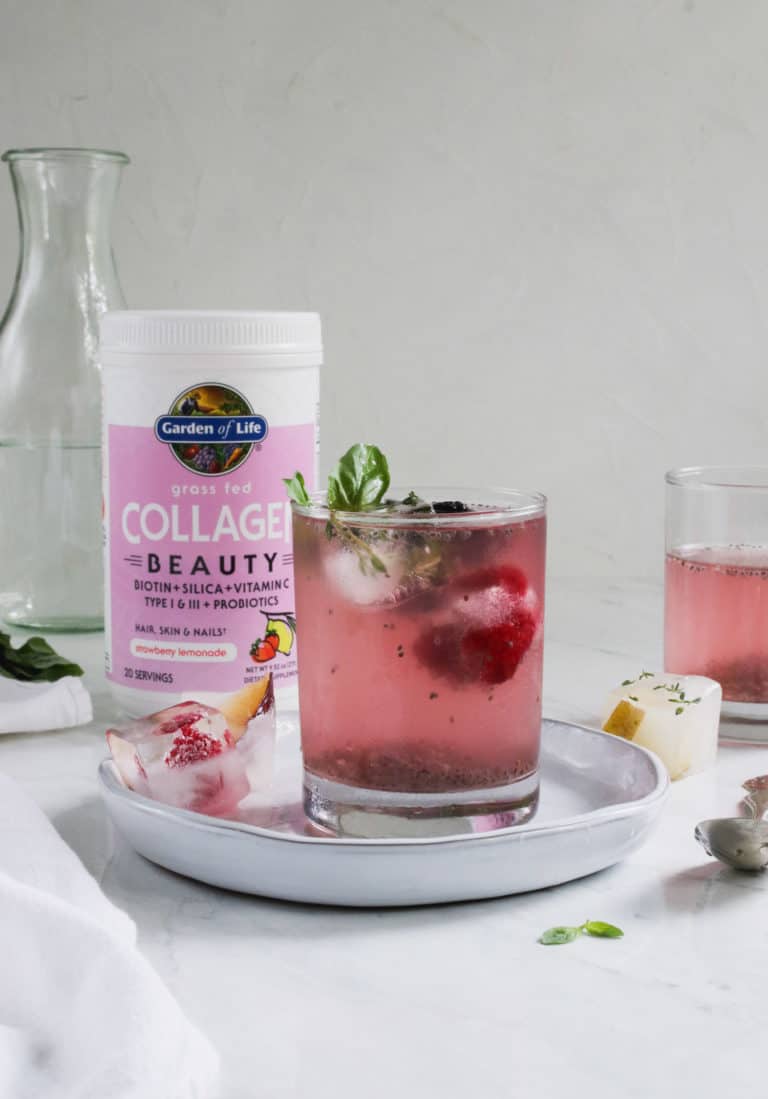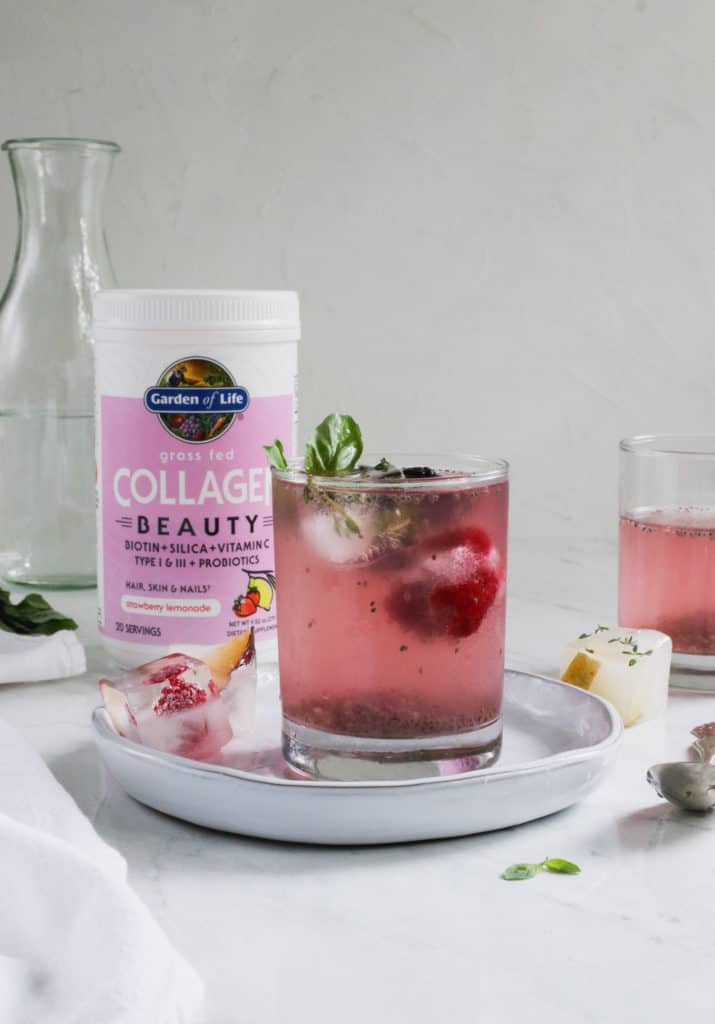 Purchase Garden of Life Grass-Fed Collagen products at your local health food store or order online from Amazon.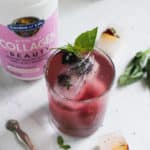 Print Recipe
Beauty-Boosting Strawberry Lemonade with Basil Seeds
A refreshing summer drink that gives your skin a boost thanks to collagen.
Ingredients
1

scoop

Garden of Life Strawberry Lemonade Grass-Fed Collagen Beauty Powder

6

ounces

filtered water

plus more for ice

1

teaspoon

basil seeds

Fresh fruit of choice

I used raspberries, blackberries, plums and pears
Instructions
Start by making your fruit-infused ice cubes. Place fresh or frozen fruit in an ice cube tray, cover with water, then freeze for several hours or overnight. I found that, once they melt a little, fresh berries give your drink a deep pink color and a bit of added flavor, but lemons, peaches and plums hold up well to freezing and will make for some pretty ice cubes. You can also use fresh herbs like basil and thyme as well.

Once your cubes are fully frozen, place basil seeds in the bottom of a clean glass.

In a separate glass, mix together your Garden of Life Collagen and water. I used a blender bottle to make sure mine was thoroughly mixed, but you can whisk it by hand or use a container with a lid and give it a good shake.

Pour over basil seeds and stir. Over time, the basil seeds will form a gel and sink to the bottom of the glass.

Finish by adding ice cubes and garnish with fresh fruit or basil leaves.
Notes
Feel free to replace basil seeds with chia seeds (or leave out entirely) if desired.
Leftover lemonade can be store in the refrigerator for up two 2 days.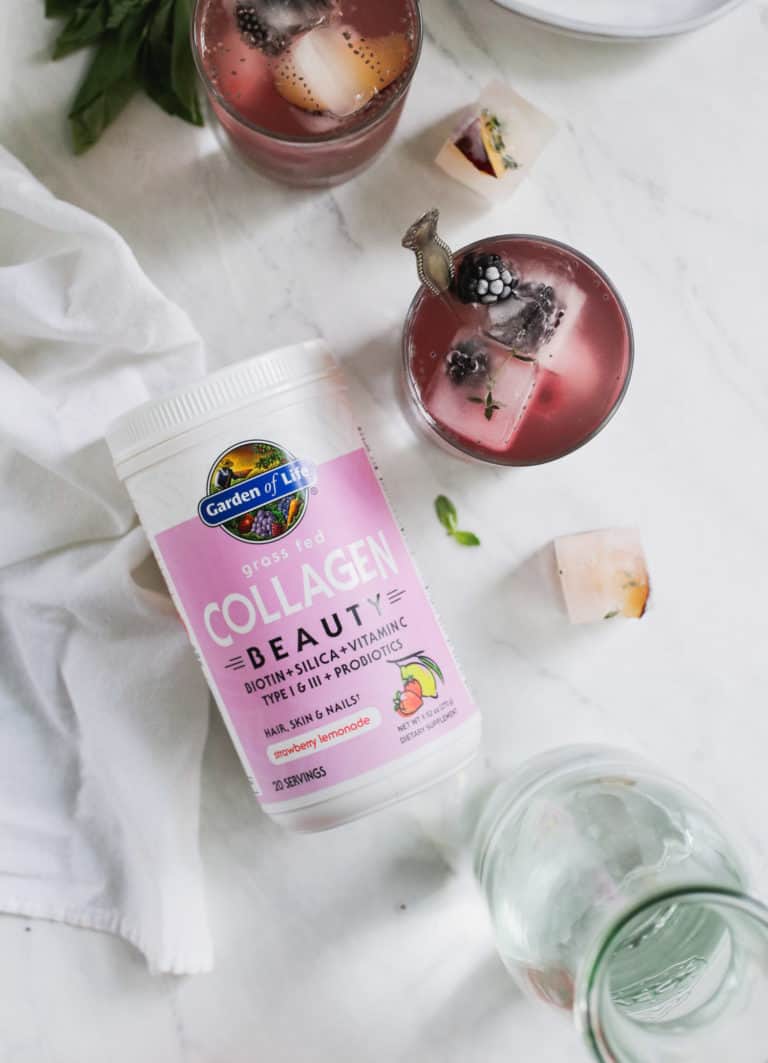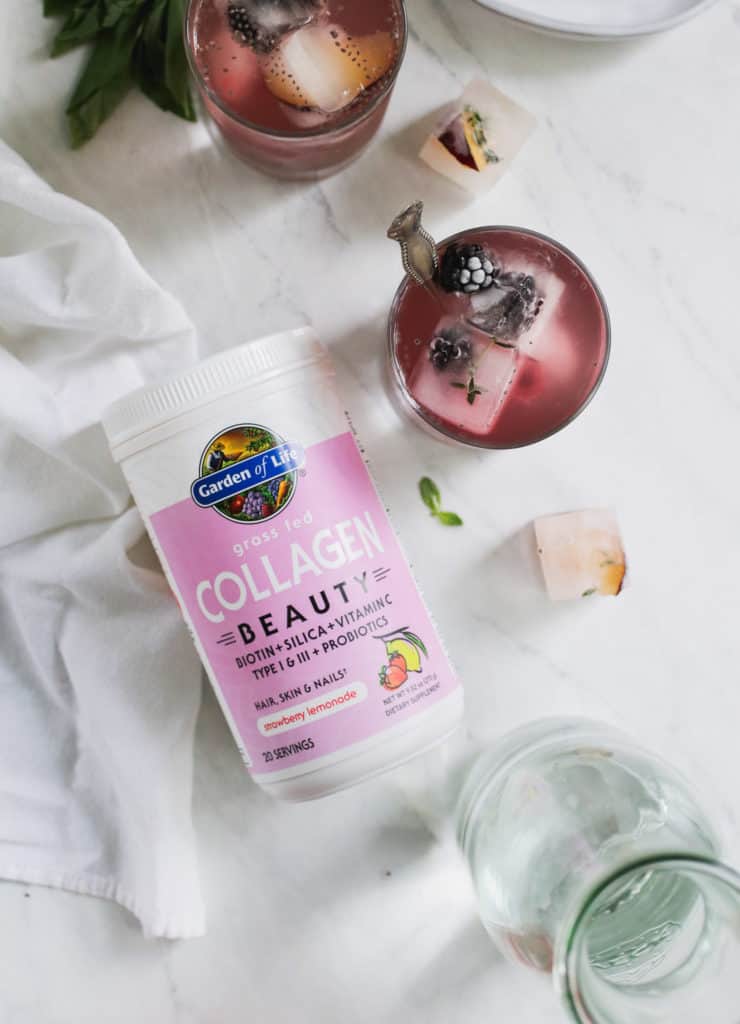 4