I haven't always been a raving coffee fan. I spent about 5 years post-college trying to cut back and another 2 years dabbling in decaf. But something changed recently and I've found myself savoring a cup (in all its caffeinated glory) most days. Whereas I used to see coffee as an extra task on my to-do list, now I look forward to those cool, quiet mornings paired with a piping hot cup of coffee.
But I think the real turning point was when I started treating my coffee as a beauty elixir, not just a cuppa joe. Things like cinnamon, collagen powder and goji berries transform my cup into a beauty-boosting latte that's good for everything from skin to hair.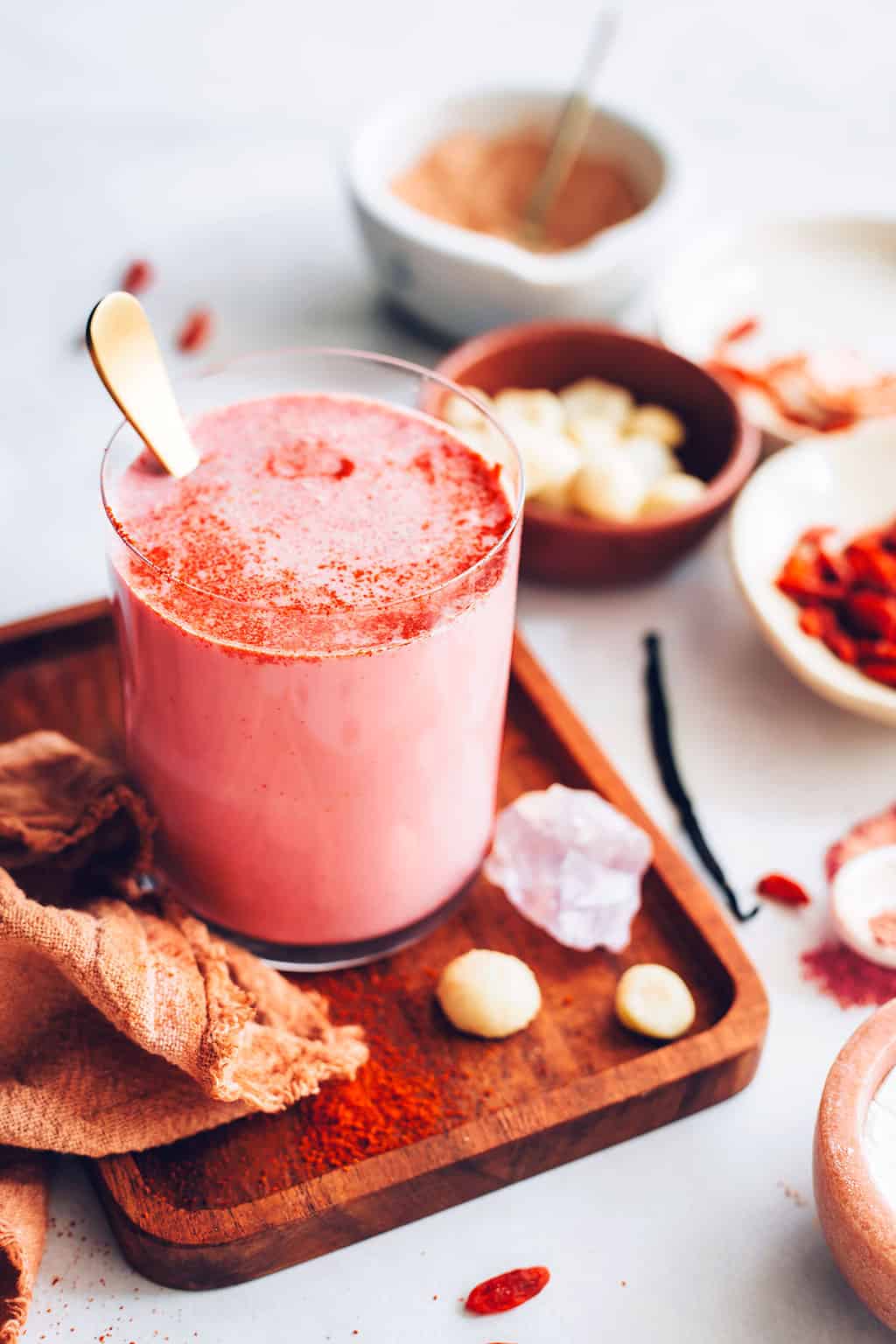 Pink Beauty Collagen Milk
Since I feel like I'm always in a hurry, prepping my coffee supplies ahead of time helps me slow down and actually enjoy my morning latte. To save time, I combine all the ingredients into a beauty milk: a frothy creamer made from macadamia nuts and beautifying superfoods.
Then, I just add it to my coffee before starting my day. It makes coffee more of an everyday luxury instead of just one more thing I have to do.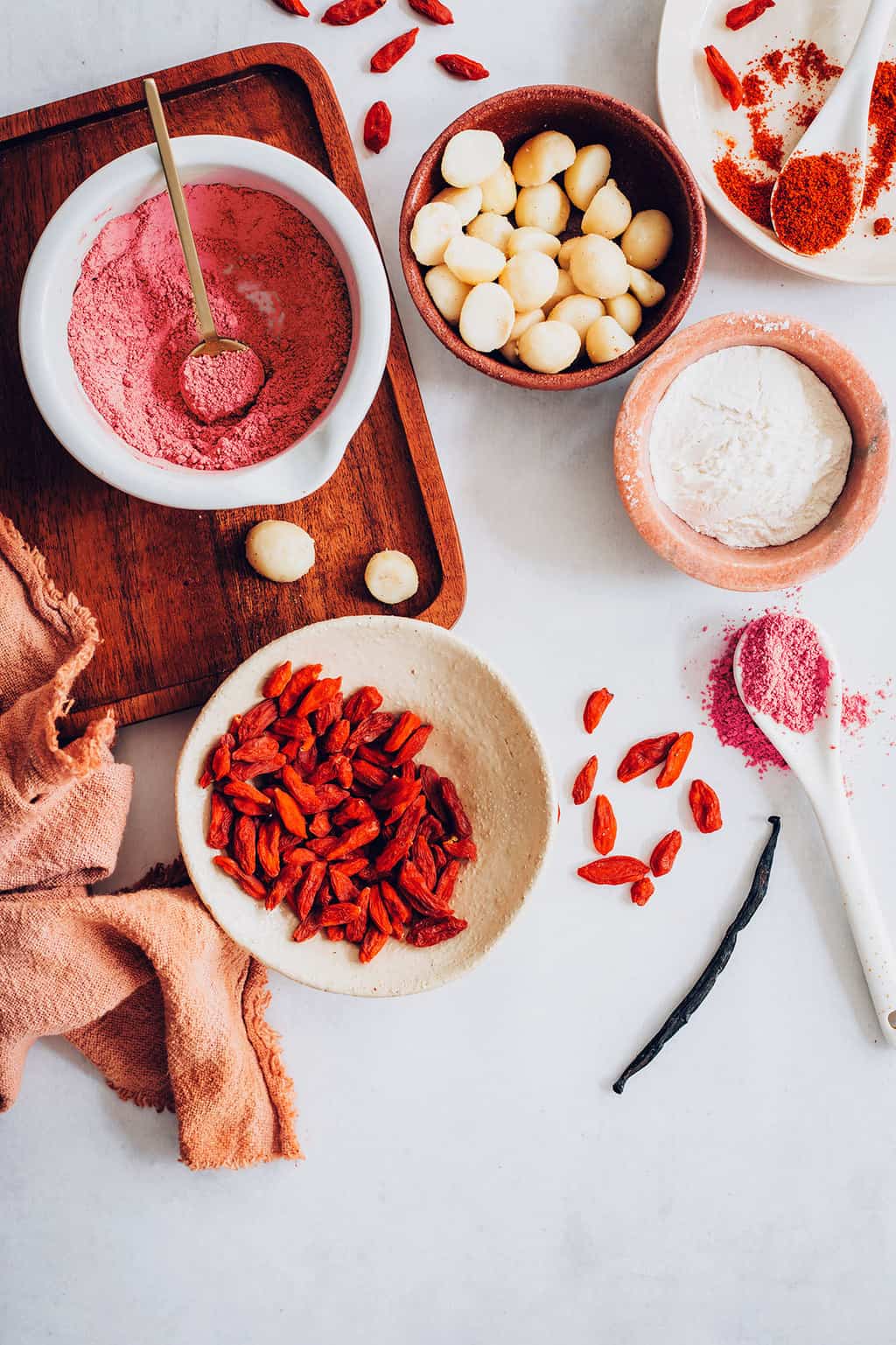 When it comes to beauty milk, I like to think of this recipe as a starting point that you can tailor with ingredients you already have on hand. Lately, I've been using things like collagen powder for skin and hair as well as beet root and goji berry powder for antioxidants.
Fresh vanilla bean and stevia add a little flavor. And soaked macadamia nuts are chock full of healthy fats and give you that smooth, creamy consistency you expect in a creamer.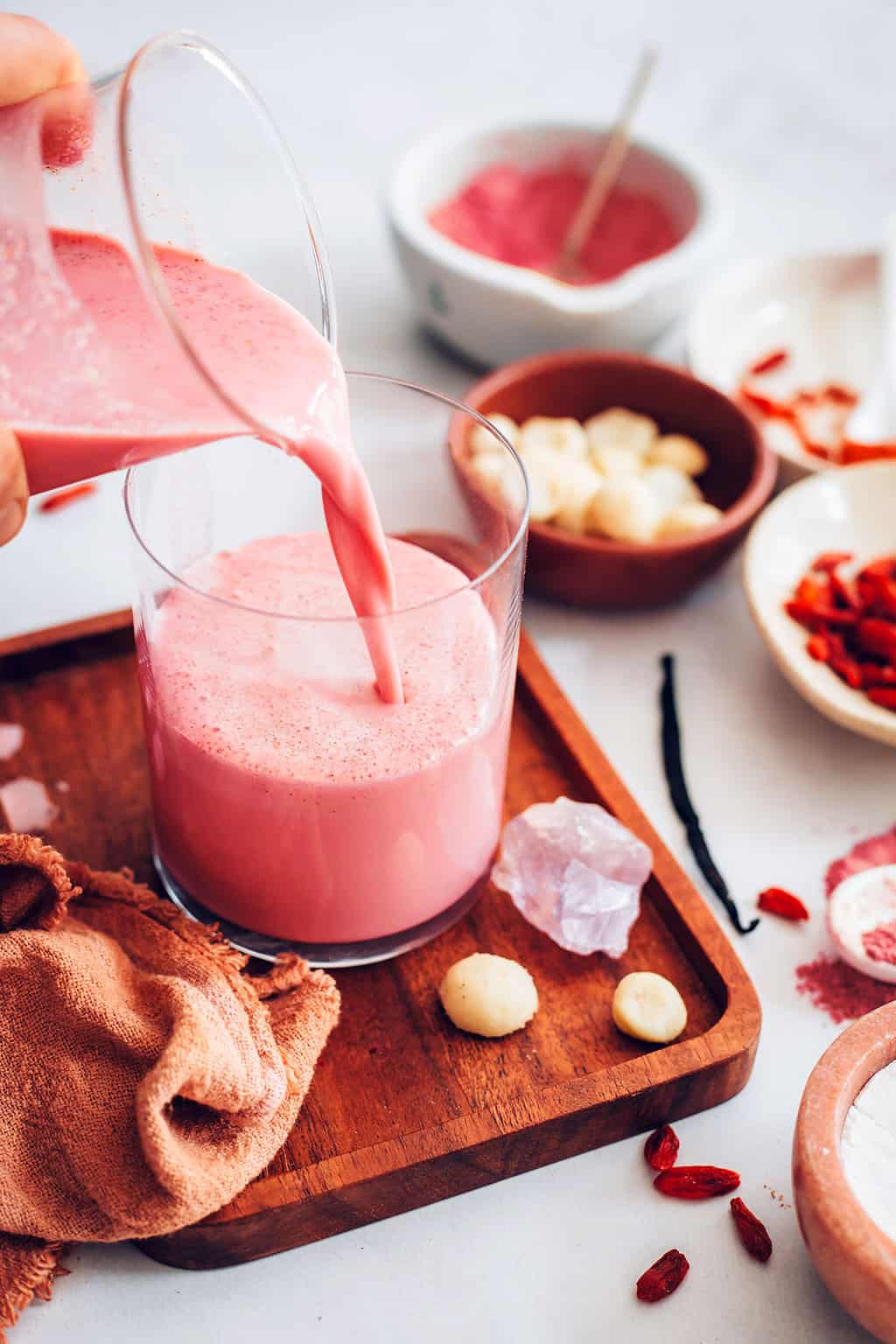 Every now and then, if the mood strikes, I'll even add a dash of cinnamon to keep blood sugar spikes at bay. Feel free to start with this recipe as a base and add whatever ingredients you'd like to nourish your body from the inside out.
This recipe is perfect for both coffee drinkers (like me) and connoisseurs (like my husband). Once the coffee is finished brewing, just add your beauty milk and gently stir.
This short video shows you exactly how to make this superfood creamer.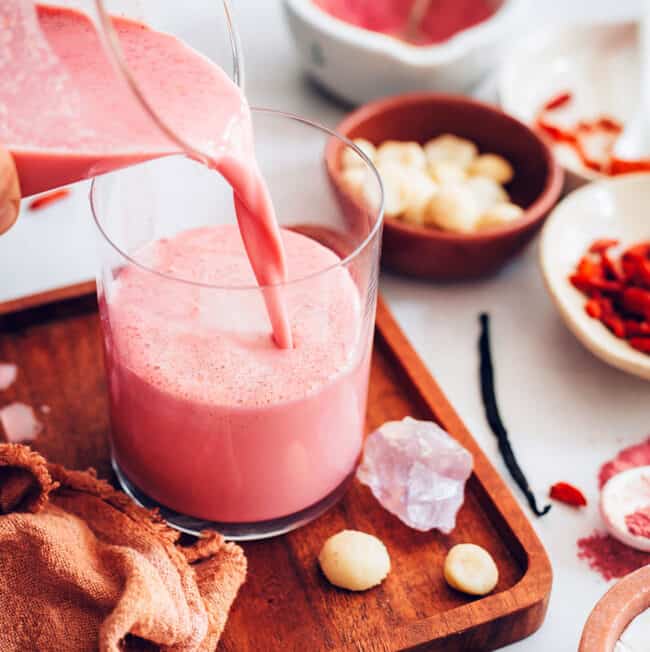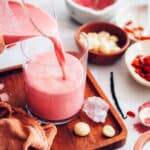 Print Recipe
Pink Beauty Collagen Milk
This Pink Beauty Collagen Milk helps give your skin a natural glow from the inside out. Bonus: It even tastes amazing too!
Instructions
Drain and rinse the macadamia nuts.

Combine all ingredients in a blender and puree on high until smooth. If needed, add more water until you get the consistency that you like.

Without straining, transfer macadamia creamer to a glass jar and store in the refrigerator for up to 4 days.

To use, pour ¼ cup creamer in freshly brewed coffee and gently stir.
Video
Nutrition
Serving:
1
/4 cup
|
Calories:
128
kcal
|
Carbohydrates:
3.9
g
|
Protein:
1.7
g
|
Fat:
12.9
g
|
Saturated Fat:
2.1
g
|
Sodium:
7.3
mg
|
Sugar:
1.6
g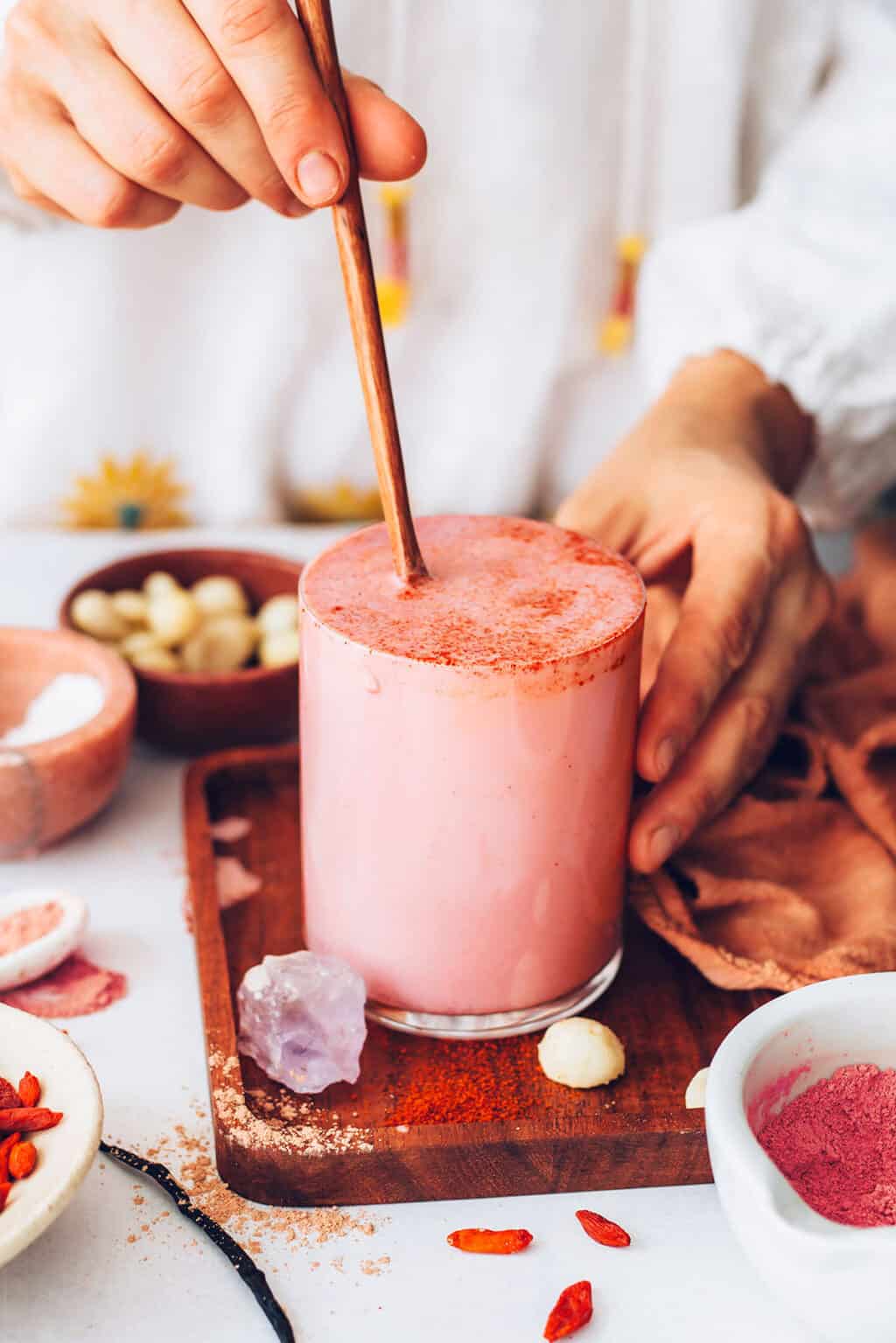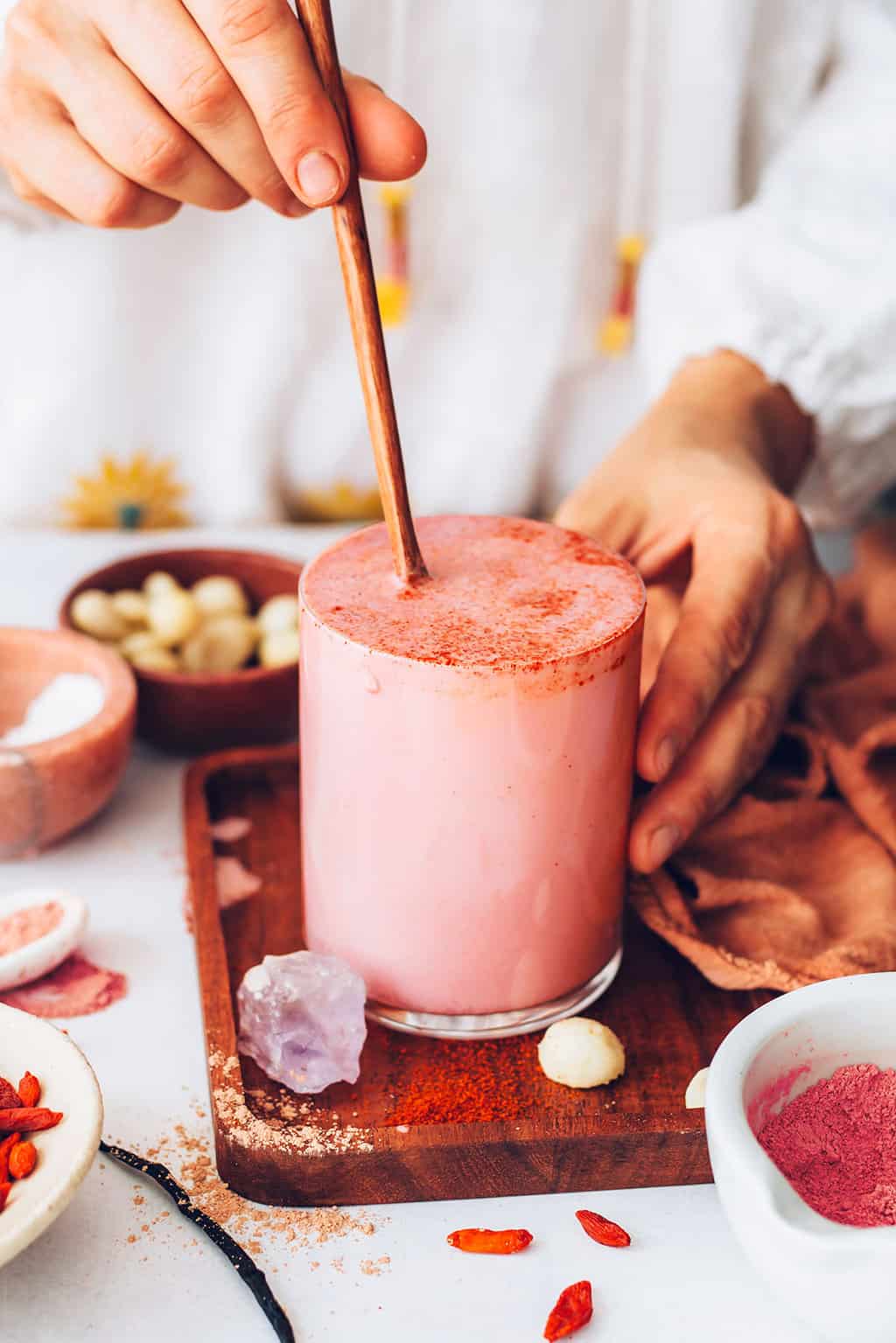 Photos by Ana-Maria Stanciu
53