I've always struggled with frail and brittle hair, partly because of my genetic inheritance and partly due to a hormone imbalance. In my early twenties I tried every new expensive "wonder-shampoo" I heard about, but none helped and some made things even oiler. Eventually I realized that we can correct almost all our health issues with a balanced diet, and my hair finally got the easiest medicine it needed – nourishing food.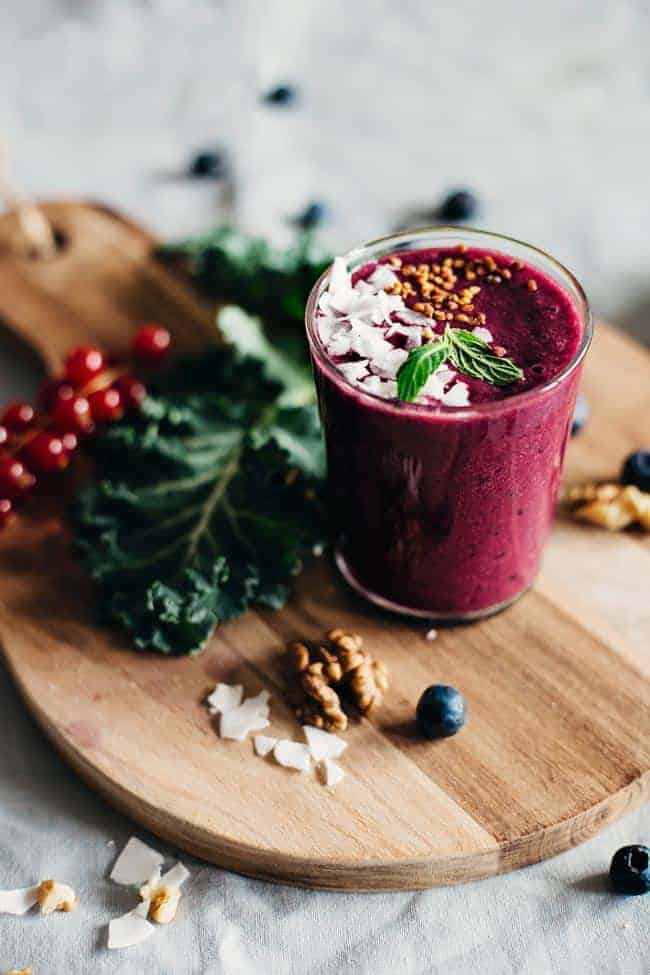 A healthy diet contains all the macronutrients, antioxidants, minerals and vitamins your body needs for staying in a good health and maintain nourished skin, nails and hair. Too many hair treatments have the negative effect of accumulating parabens, colorants, synthetic perfumes and other chemicals within our cells, which may cause hormone imbalance, auto-immune diseases or even chronic diseases. I only use a mild shampoo which I dilute before applying, I rinse my hair with apple cider vinegar, and nourish it with a cold pressed oil (I alternate coconut with avocado).
I also nourish my hair from inside out, with a varied diet rich in fresh greens, fruits, vegetables and nuts. Even when I am in a hurry I make a smoothie and include all of the above. I seldom consume dairy because I noticed it influences my hormone production and changes my skin and hair quality. Instead, I love to add a nourishing vegan milk into my morning smoothie for a velvet-like texture and extra nutrients.
Healthy Hair Smoothie
Here are my favorite ingredients for creating a hair-health smoothie:
Berries, fresh or frozen
They are packed with antioxidants, vitamin K and manganese, all involved in maintaining a healthy liver activity, helping it to neutralize the toxins and excess hormones, while protecting the cells from the free radicals damage and the premature aging.
Nuts, seeds and vegan milks
Not only they are rich in proteins to help our cells regenerate, but they are loaded with essential minerals, especially magnesium and calcium. But the reason why I love adding nuts and nuts milk to my diet is their omega-3 fatty acid concentrations, which encourage hair growth and scalp moisture.
Because I like my smoothies really creamy, I often use a homemade or one of the non GMO, unsweetened milks from Silk. I love adding their Original Cashew Milk to my hair-health smoothie, not only because of its incredible creaminess, but also for extra calcium, vitamin A and vitamin E. And it only has 60 calories per serving!
Dark leafy greens
Be it spinach, kale or chard, they are all a great source of carotenoids and folate, two essentials for the health of our skin, eyes and hair. They also contain high concentrations of minerals, especially calcium and iron.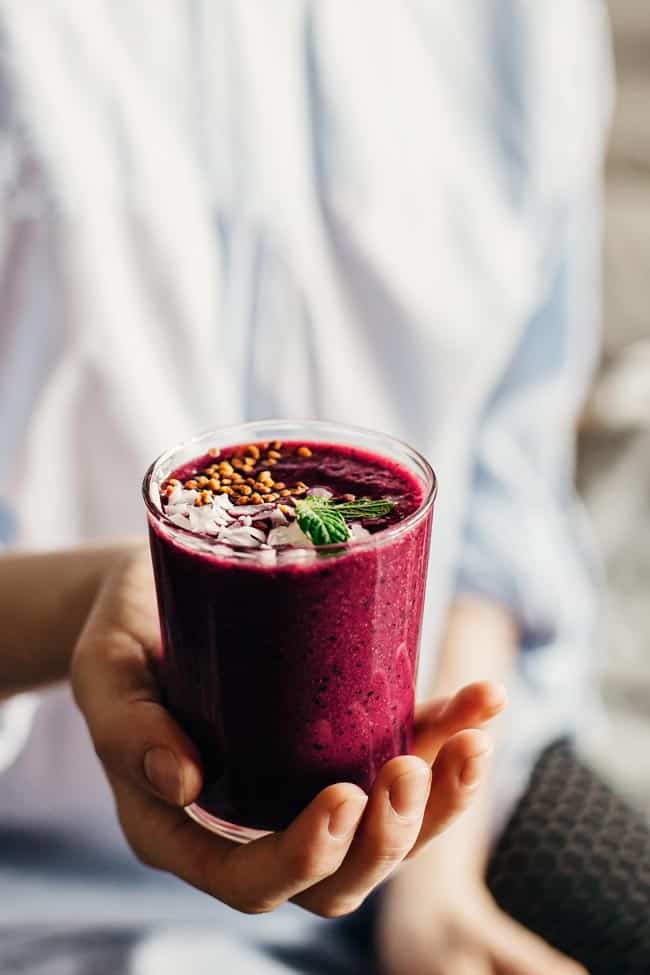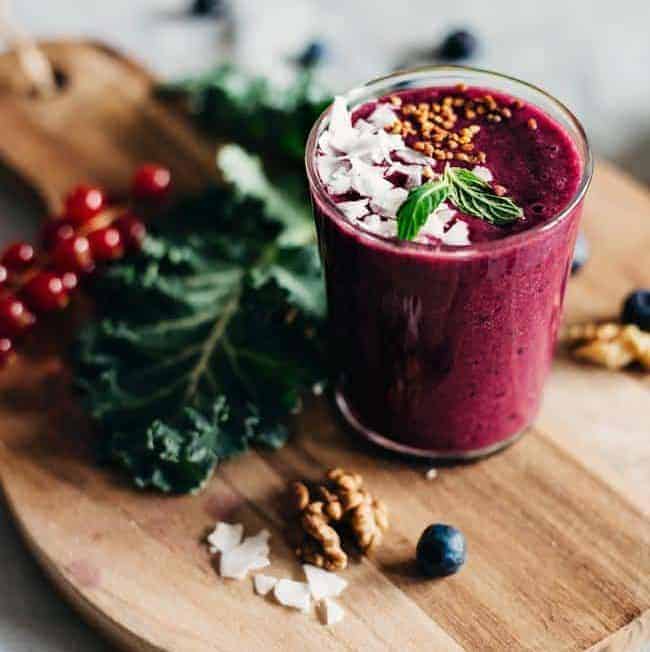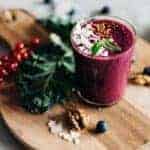 Print Recipe
Hair-Health Smoothie
Intensely pink, creamy and loaded with exceptional nutrients, this smoothie will make your hair glowing from inside out!
Instructions
Blend all the ingredients until creamy and drink straight away.
Notes
Store any leftovers in the refrigerator up to 24 hours. Add ice and re-blend to serve.
This is a sponsored conversation written by me on behalf of Silk. The opinions and text are all mine.
19