If you're reading this website, odds are you're interested in safer beauty products. But what does that mean? And what are the ingredients you need to avoid? Here's a rundown of the most harmful additives in beauty products from ConsumerSafety.org—and our picks for safer alternatives.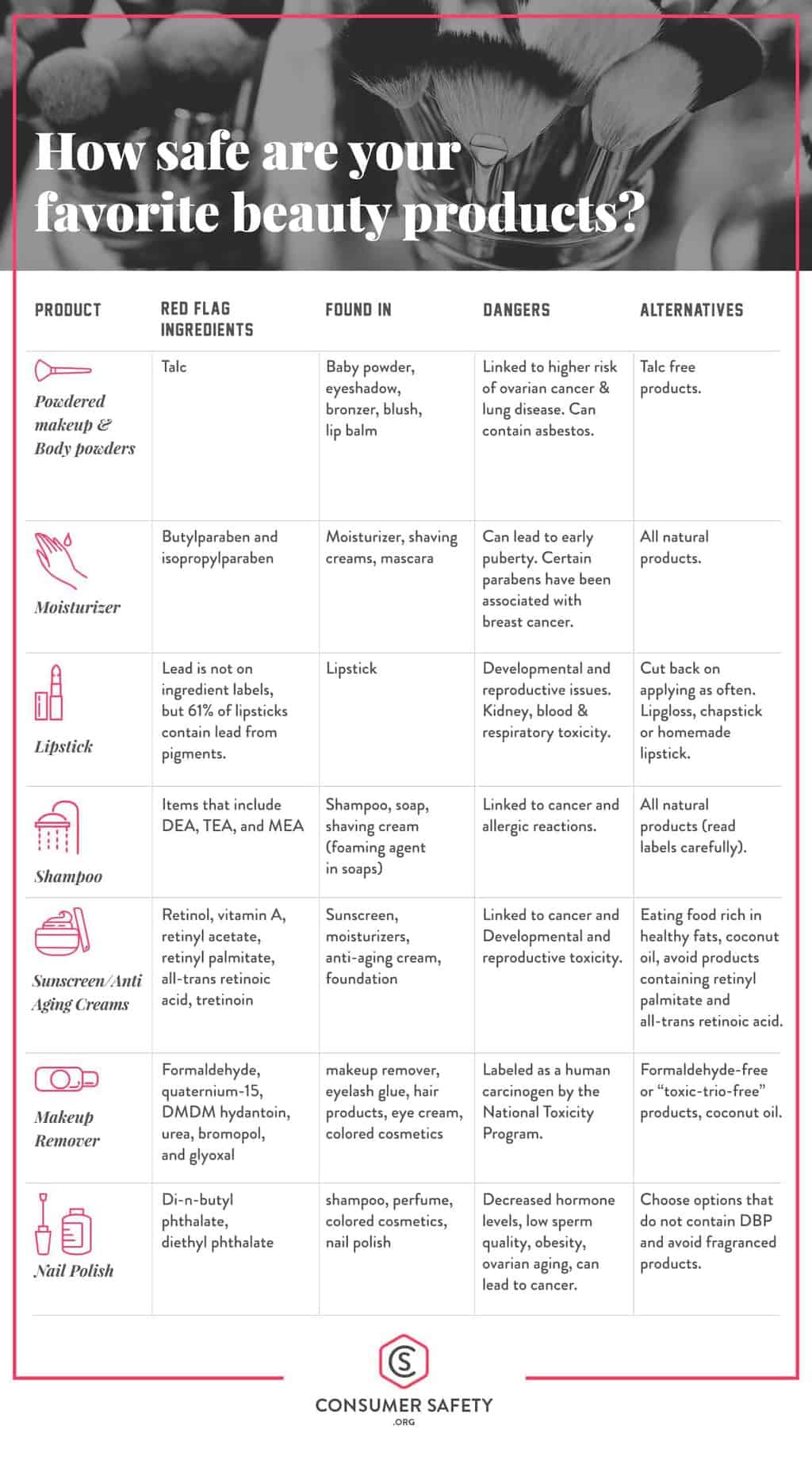 7 Beauty Ingredients to Avoid + Our Favorite Safer Alternatives
1. Powdered Makeup & Baby Powder | Talc
Dan​gers: Linked to ovarian cancer & risk of lung disease if you breathe in fibers. Can contain asbestos.
Fou​nd in: baby powder, eyeshadow, bronzer, blush, lip balm
What to look for in ingre​dients: Talc
Altern​atives: Talc free products


Our Picks: Sweat Cosmetics Mineral Foundation, NuEvolution Pressed Blush, rms beauty Eye Polish
2. Nail Polish | Phthalates
Dangers: Decreased hormone levels, low sperm quality, obesity, ovarian aging, can lead to cancer.
Found in: shampoo, perfume, colored cosmetics, nail polish
What to look fo​r in ingredients: DBP or ​di-n-butyl phthalate, DEP or diethyl phthalate
Alternatives: ​Choose options that do not contain DBP and avoid fragranced products.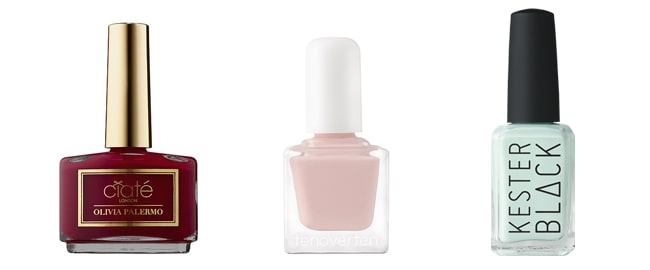 Our Picks: Ciaté London, Tenoverten, Kester Black
3. Moisturizer | Parabens
​Dangers: Disrupts endocrine system and can lead to early puberty. Certain parabens have been associated with breast cancer.
Found in: moisturizer, shaving creams, mascara
What to look for in ​ingredients: butylparaben and isopropylparaben (most toxic parabens)
​Alternatives: All natural products


Our Picks: Jurlique Moisture Replenishing Day Cream, Skinfix Ultra Rich Hand Cream, Mario Badescu Oil-Free Moisturizer
4. Makeup Remover | Formaldehyde
Dangers: Labeled as a human carcinogen by the National Toxicity Program. Linked to cancer toxicity.
Found in: makeup remover, eyelash glue, hair products, eye cream, colored cosmetics
What to lo​ok for in ingredients: Formaldehyde, quaternium-15, DMDM hydantoin, imidazolidinyl urea, diazolidinyl urea, polyoxymethylene urea, sodium hydroxymethylglycinate, 2-bromo-2-nitropropane-1,3-diol (bromopol) and glyoxal
Alternatives: formaldehyde-free or "toxic-trio-free" products, coconut oil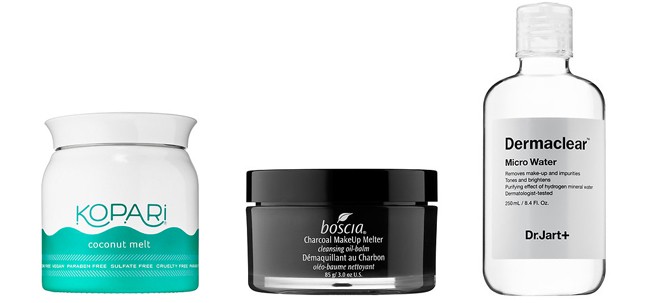 Our Picks: Kopari Coconut Melt, Boscia Charcoal Makeup Melter, Dr. Jart+ Dermaclear Micro Water
5. Lipstick | Lead
Dangers: Developmental and reproductive issues. Kidney, blood, respiratory toxicity. There is no safe level of lead exposure.
Found in: Lipstick
Wh​at to look for in ingredients: Lead is not on ingredient labels, but 61% of lipsticks contain lead.
Alternatives: Cut back on applying as often. Lipgloss, chapstick or homemade lipstick.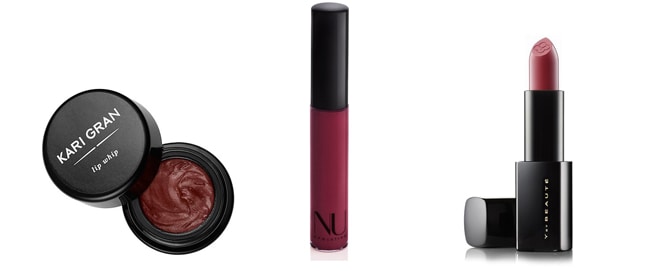 Our Picks: Kari Gran Color Lip Whip, NuEvolution Lip Gloss, Y Et Beauté Lipstick
6. Shampoo | Cocamide Diethanolamine
Dangers: Linked to cancer and allergic reactions.
Found in: shampoo, soap, shaving cream (foaming agent in soaps)
What to look for in Ingredients: Items that include DEA, TEA, and MEA
Alternatives: All natural products (read labels carefully, as natural brands can still contain chemicals)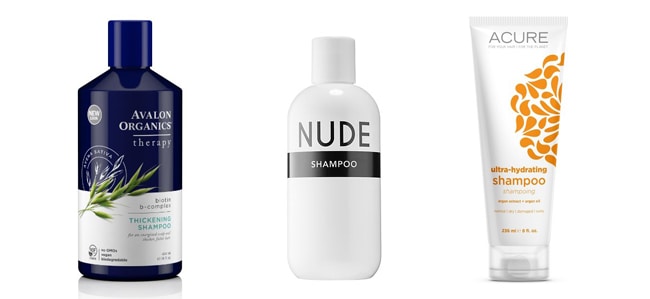 Our Picks: Avalon Organics Thickening Shampoo, Reverie Nude Shampoo, Acure Organics Ultra-Hydrating Shampoo
7. Sunscreen/Anti Aging Creams | Retinyl Palmitate
Dangers: Linked to cancer and developmental and reproductive toxicity.
Found in: Sunscreen, moisturizers, anti aging cream, foundation
What to look for in Ingredients: Retinol, vitamin A, retinyl acetate, retinyl palmitate, all-trans retinoic acid, tretinoin
Alternatives: Eating food rich in healthy fats, coconut oil, avoid products containing retinyl palmitate and all-trans retinoic acid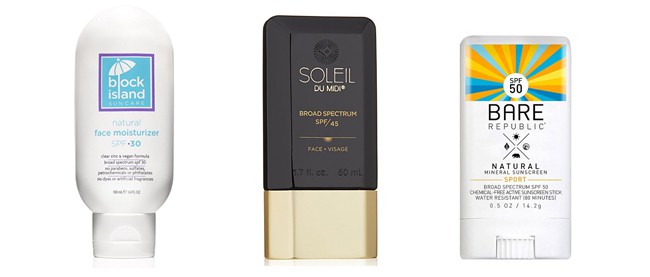 Our Picks: Block Island Organics SPF 30 Face Moisturizer, Soleil Toujours SPF 45 Sunscreen, Bare Republic SPF 50 Mineral Sunscreen Stick
30