If you're reading this website, odds are you're interested in safer beauty products. But what does that mean? And what are the ingredients you need to avoid? Here's a rundown of the most harmful additives in beauty products from ConsumerSafety.org—and our picks for safer alternatives.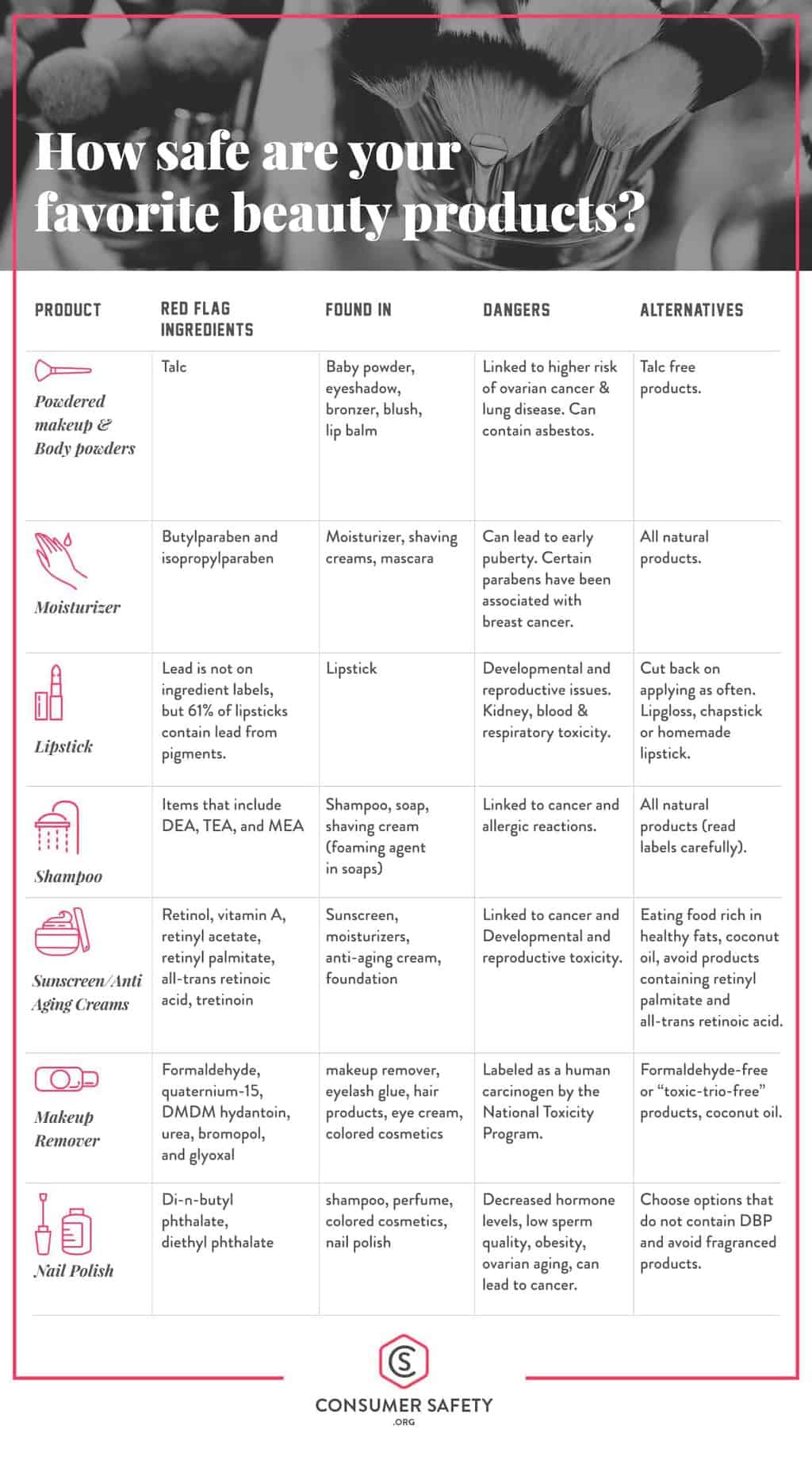 1 / 7
Powdered Makeup & Baby Powder | Talc
Dan​gers: Linked to ovarian cancer & risk of lung disease if you breathe in fibers. Can contain asbestos.
Fou​nd in: baby powder, eyeshadow, bronzer, blush, lip balm
What to look for in ingre​dients: Talc
Altern​atives: Talc free products


Our Picks: Sweat Cosmetics Mineral Foundation, NuEvolution Pressed Blush, rms beauty Eye Polish
Get more nontoxic product picks on our Hair & Makeup and Skincare shop pages.
16