Drinking beet juice is good for your skin, hair, and overall health! It helps cleanse the body from the inside out, reduces inflammation, and is even said to prevent signs of aging. It's a good source of antioxidants, iron, folate, and magnesium.
Plus the color is great! But how else can you be using this amazing root to your benefit? As an ingredient in homemade beauty products, of course!
7 Beet Beauty Recipes
Scroll down for 7 brilliant beauty uses for beets.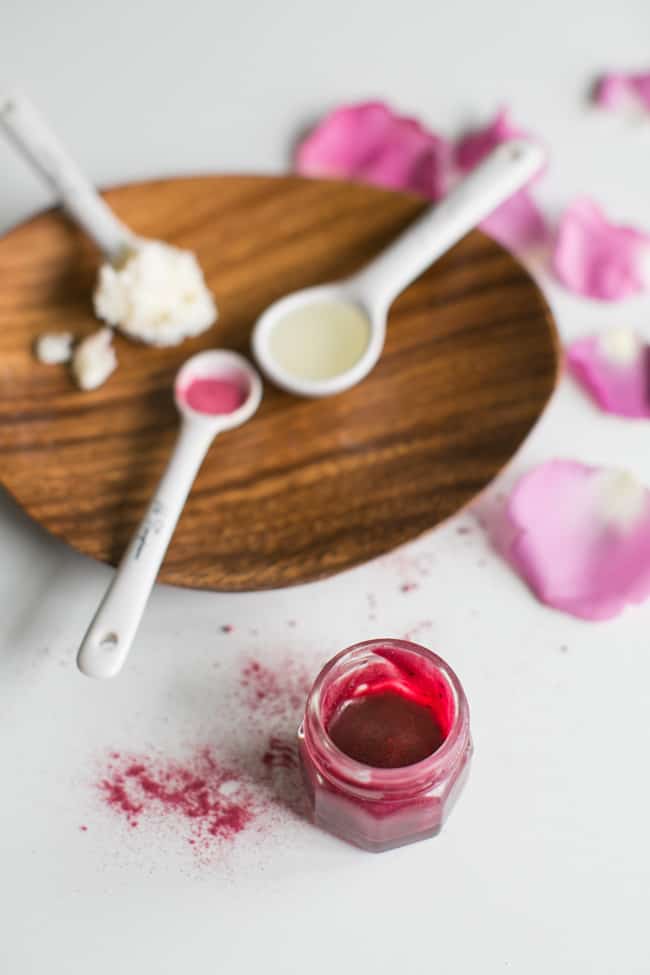 Use this as a lip gloss or a cheek stain–whatever you need! It feels equally lovely and hydrating on the skin and lips. Beets make the perfect natural flush on lips and cheeks, so it's only natural that they belong in my fave DIY lip gloss recipe.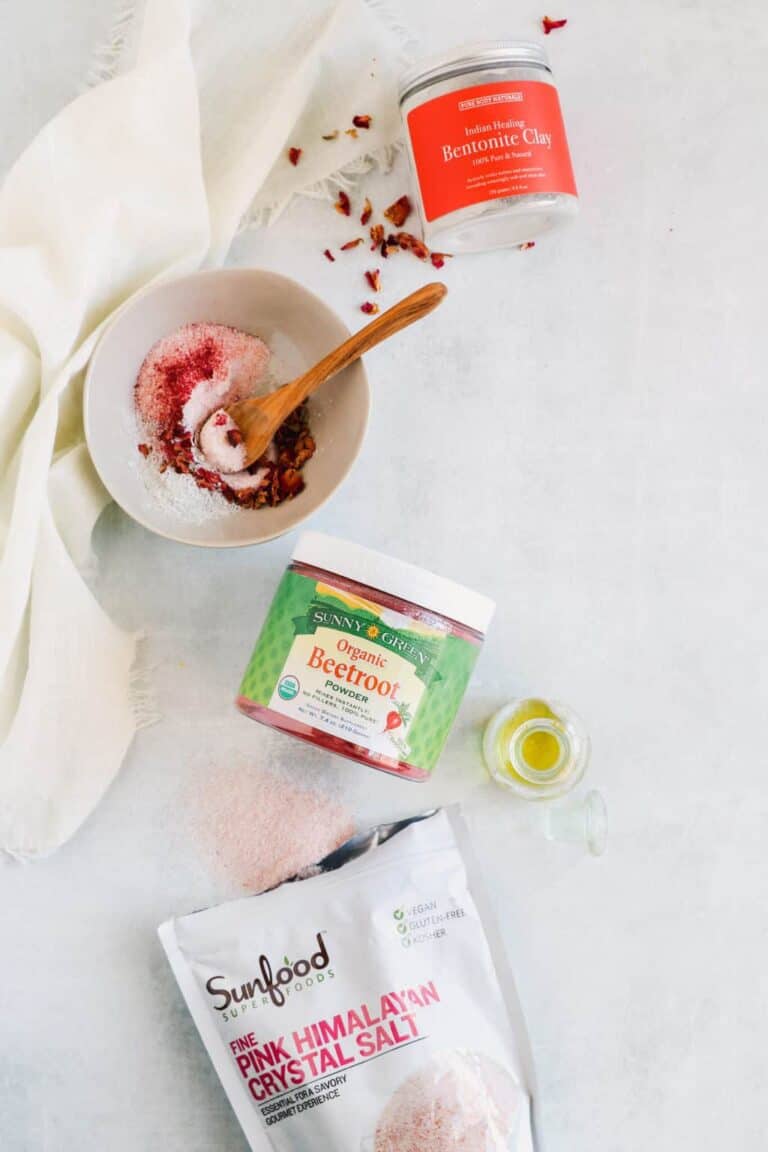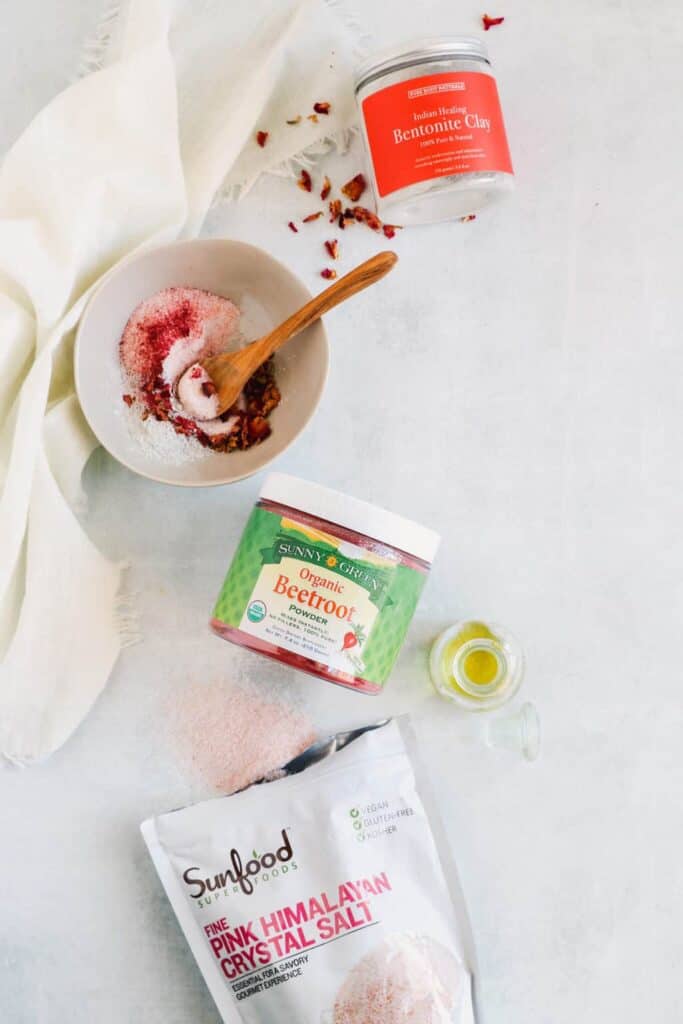 The only thing better than a clay detox soak is a pink clay detox soak. This recipe mixes bentonite clay with beetroot power for a super detoxifying, anti-inflammatory bath soak that will leave you feeling like a new person. Don't believe me? Just try it!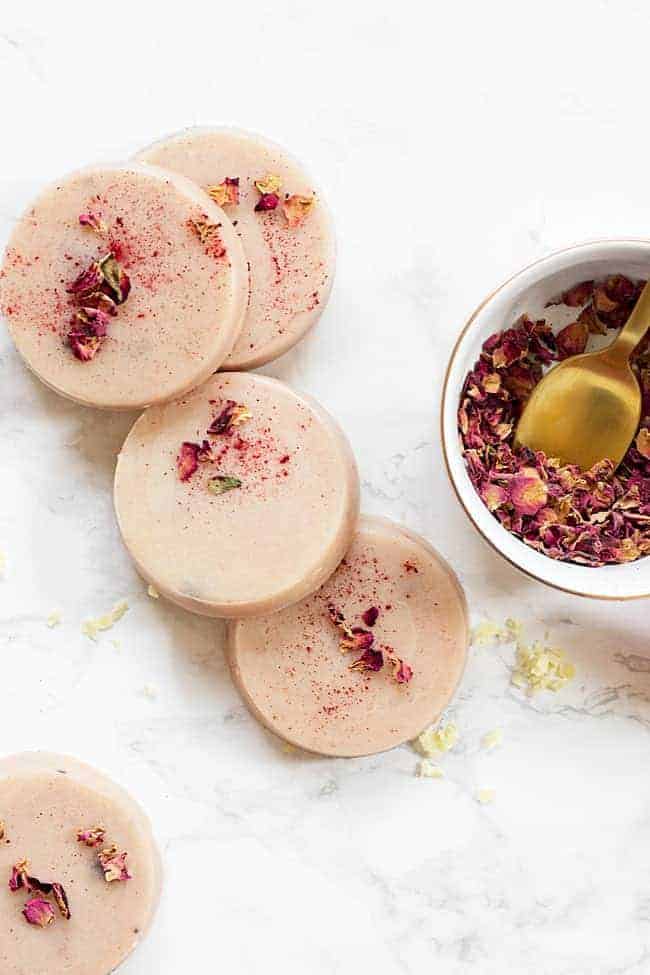 Beet powder is loaded with vitamin A and C to help brighten your skin and encourage cell regeneration, making it a great addition to these sugar scrub bars. I love using them all over, but they're also great on elbows, knees, and heels.
Best of all, they won't fall apart when you use them—so you can keep on reaping the benefits of beetroot and shea butter for your skin.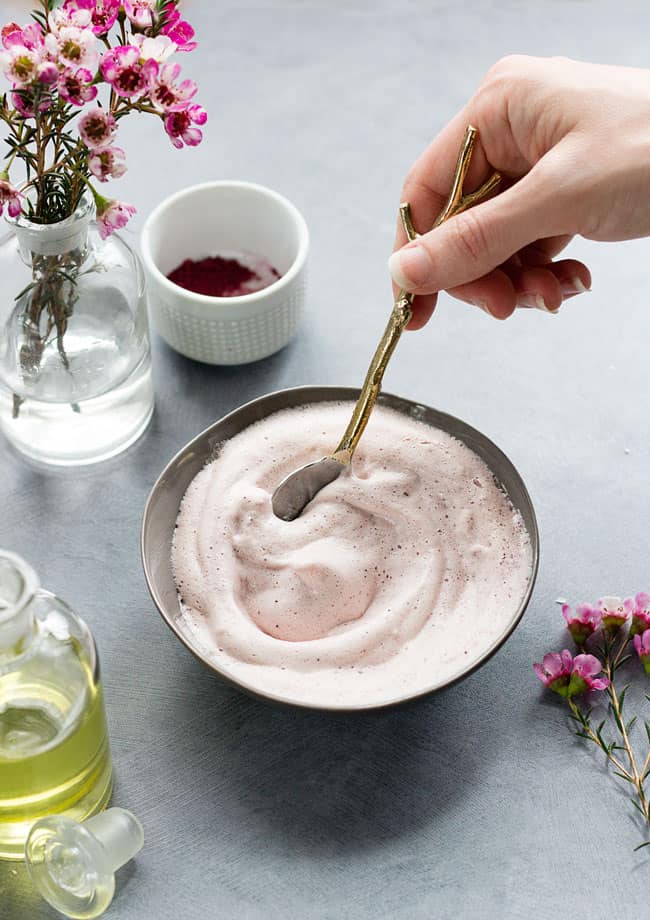 Beetroot powder adds a hint of color as well as some extra vitamins to this magical whipped soap recipe. If you haven't made whipped soap yet, what are you waiting for? It's so lush!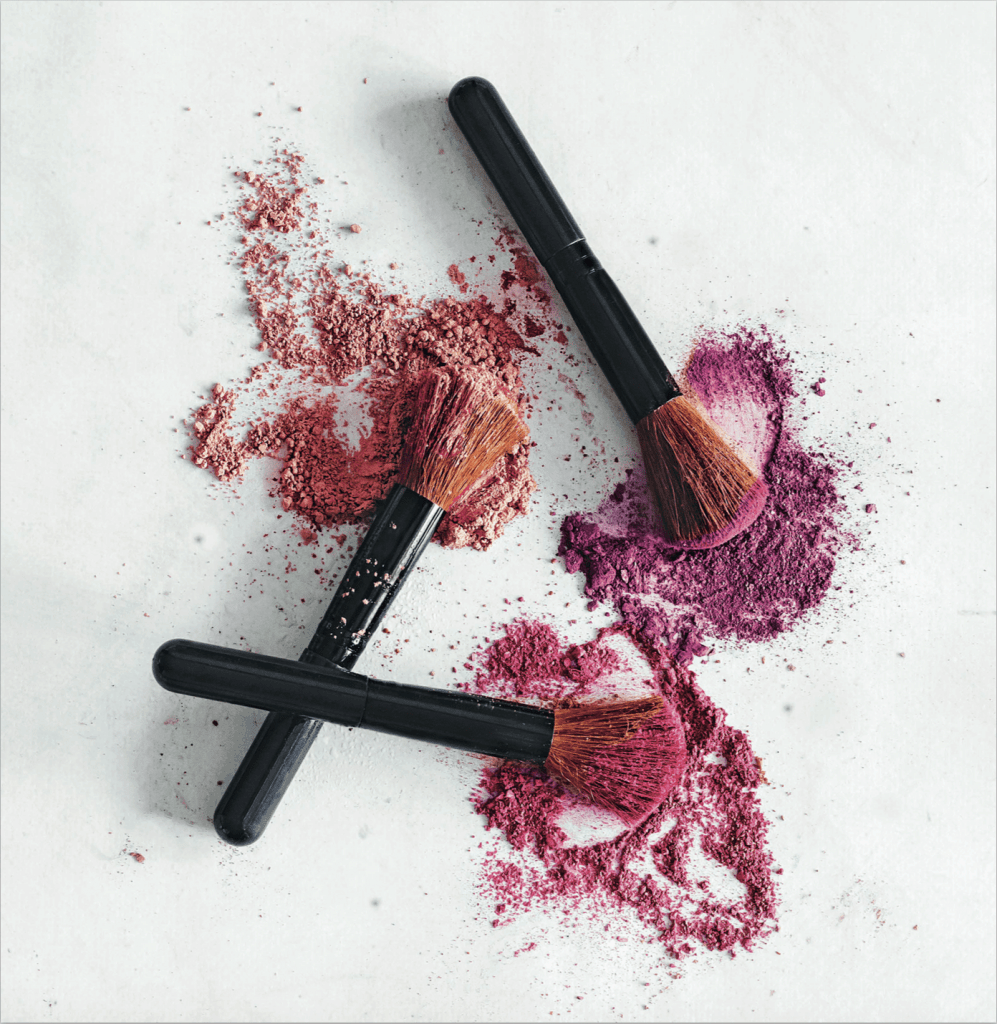 Using just two or three ingredients, you can experiment to find the natural blush shade that works best for you. The best thing is that you can completely tailor it to your skin, and it'll be like nothing anyone else has!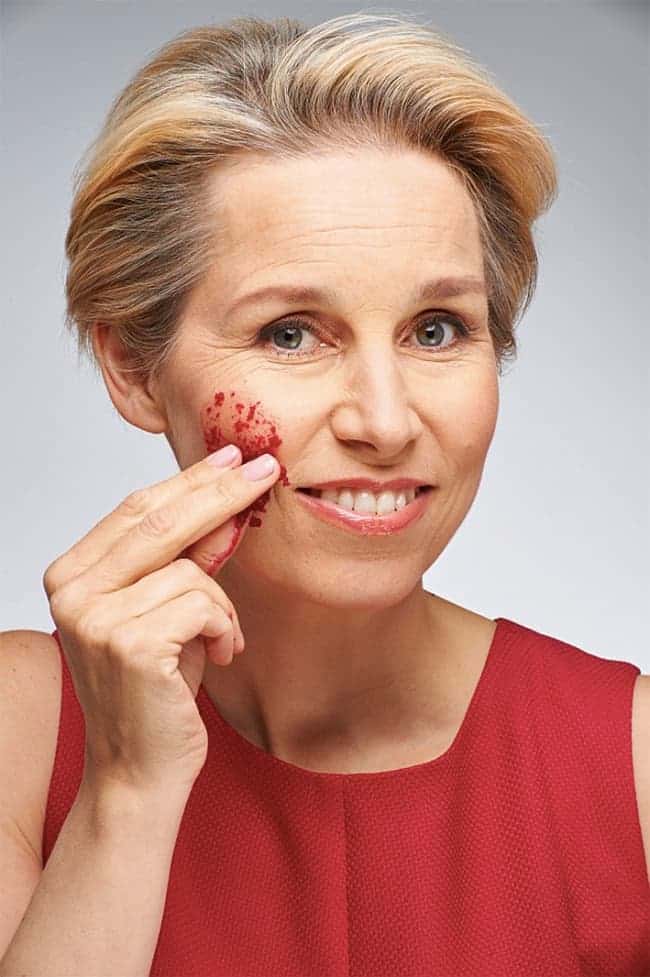 Rejuvenate your skin and get a healthy glow using a frozen toner made with beet and cabbage. This is also perfect for bringing down any eyebags or redness, since the frozen toner is super-cooling on skin, combined with the antioxidant benefits of the beetroot juice! Definitely one I'm making ahead for summer.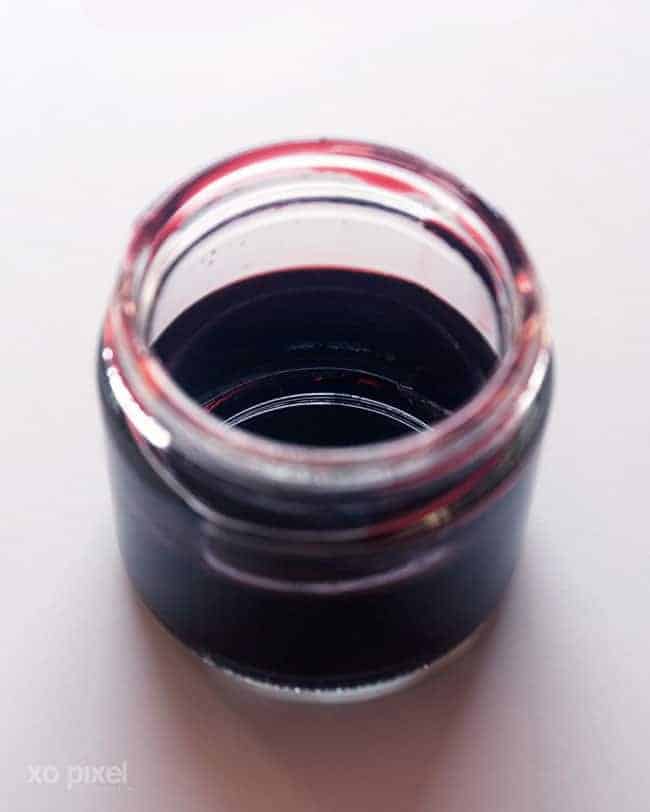 This is an easy, healthy, and inexpensive DIY beet lip stain, made with just two ingredients (and you know one of them is beet…) The other? Glycerin—usually plant based, it's a great skin hydrator so this kind of works as a two-in-one makeup and skincare.
After the beet stain has set, I like to go over it with my favorite lip balm or gloss at the time for a super lush pout! *hint hint* The beet lip gloss recipe would be perfect for this, don't you think?
9