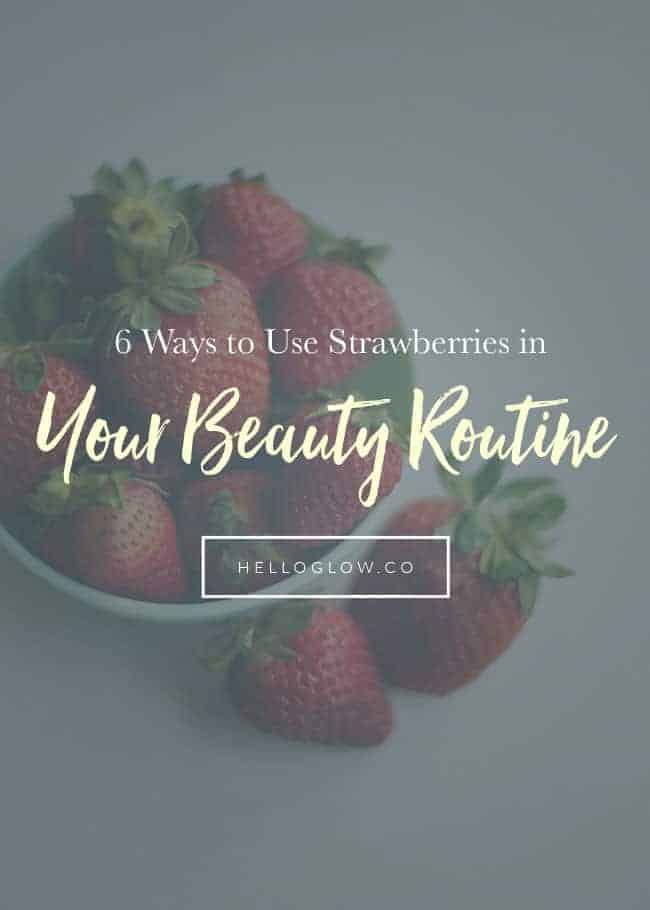 Who else is excited about strawberry season? We've been eating as many as possible–in smoothies, tossed with greens for a light lunch salad, and frozen into superfood pops. But when you feel like you couldn't possibly eat another strawberry ever again… smash it and turn it into a facial treatment!
In case you didn't know, strawberries are absolutely loaded with Vitamin C, which assists the skin in collagen production and destroys free radicals. Strawberries also help exfoliate dead skin due to their alpha-hydroxy acid content, all the more reason to use them in your beauty routine.
Here are some of our favorite ways to use strawberries:
1 / 6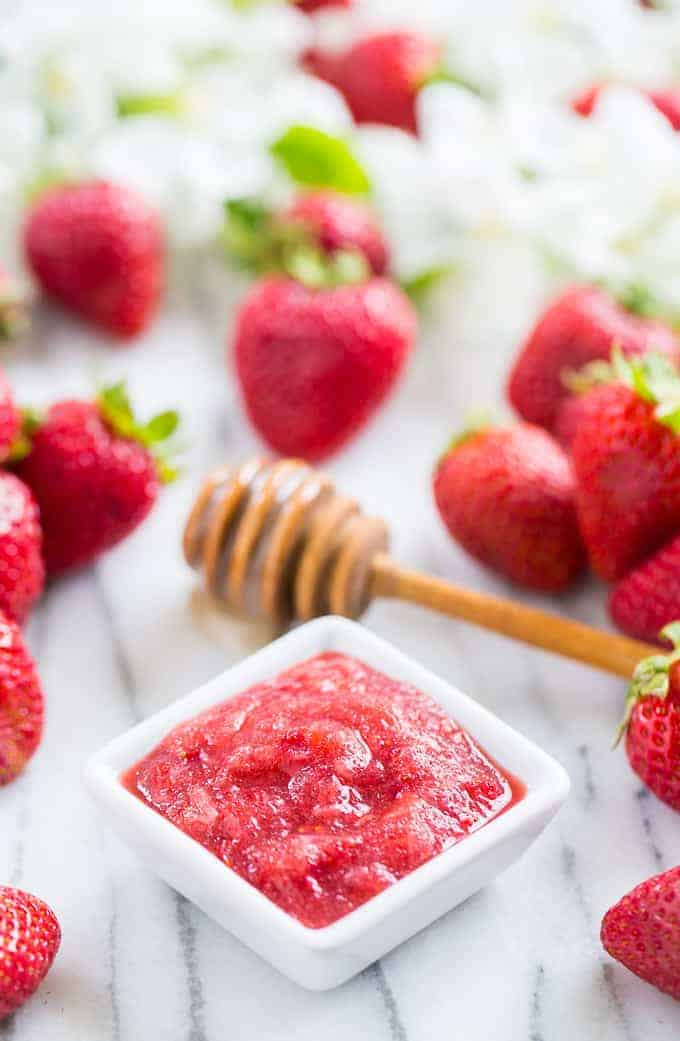 The acids in strawberries will help to get rid of dead skin cells and tighten your pores, while honey is antibacterial and moisturizing. Combine this with the tightening effect of gelatin and you've got the perfect facial treatment for summer!
Strawberry Honey Facial Treatment from Get Inspired Everyday
2