My daughter is now 2 (eek! how is she already 2?!) and in the few short years since we were stocking up on gear before she was born, things have changed so much. I'm constantly seeing things that make me say, "I wish I had that when B was a baby!"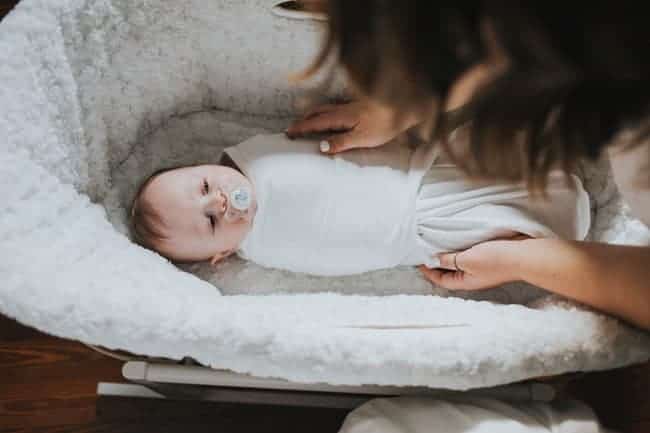 Nested Bean is one of those things. Sleep was a struggle for us. Falling asleep, staying asleep, not waking up for the day at 3am (ugh)—when it comes to sleep issues, you name it, we dealt with it. Weighted blankets have been shown to promote better sleep and Nested Bean swaddles and sacks use that idea to help little ones get a good night's rest. (And parents too!)
I asked my cousin Simone—a new mom to the most adorable twin boys!—to give Nested Bean a try. Here's what she had to say:
I have twins who are two weeks old and while I know the sleep deprivation is just beginning, I am willing to try anything to catch a few extra zzz's. We received the Zen Swaddle Classic from Nested Bean and though we are still learning our little ones' sleep patterns, I'm optimistic this is helping with their routine.
The concept of the weighted pads is unique, and actually does seem to relax the babies. We have wigglers who tend to break out of even the tightest of swaddles, so I am comforted knowing that their legs will be covered all night. We tried another similar product and I found that this one is easier to get in and out of, which is important for late night diaper changes. There are no zippers or sleeves for mom and dad to try to navigate in the dark, half asleep.
Another benefit is that there is plenty of room to grow, so unlike their clothes which they seem to outgrow on a daily basis, I can get a little more life out of the product. I don't know that the swaddles have really extended their sleep time, but at two weeks old, that's not really to be expected. For now, they provide me with the comfort of knowing that baby is snug and warm at night, and I have already seen a more steady sleep pattern after just a few days of use.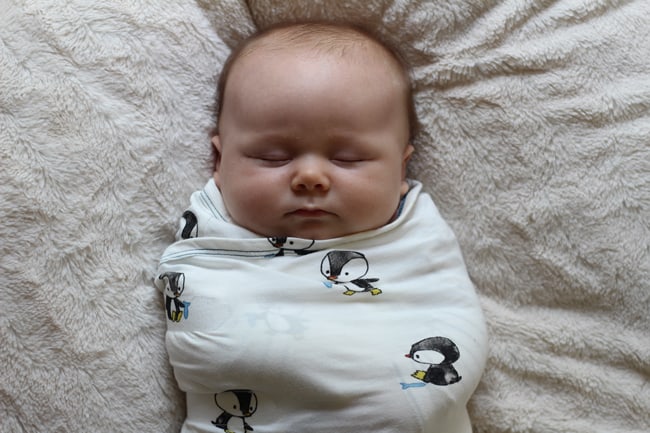 We're teaming up with Nested Bean to give 3 Hello Glow readers a chance to try a Zen Swaddle or Zen Sack for themselves. Enter using the form below. Good luck!
a Rafflecopter giveaway
https://widget-prime.rafflecopter.com/launch.js
We received swaddles from Nested Bean in order to write this review, but all opinions are our own.
0