When it comes to essential oils, one of the best and least expensive ways to reap their rewards is by diffusing them. Diffusion, in its most basic form, is simply a way of releasing essential oil molecules into the air. Not only do the benefits of essential oil diffusers include improving your airspace with a little aromatherapy action, but they can also improve your health and wellbeing without the side effects of applying oils topically or taking them internally. And since just a small quantity actually reaches the body, it's relatively safe to do around everyone – even children, under most circumstances. Just make sure you choose your oils carefully and keep an eye out for any adverse reactions.
Here are 6 ways to diffuse essential oils + some of my favorite essential oil blends for summer.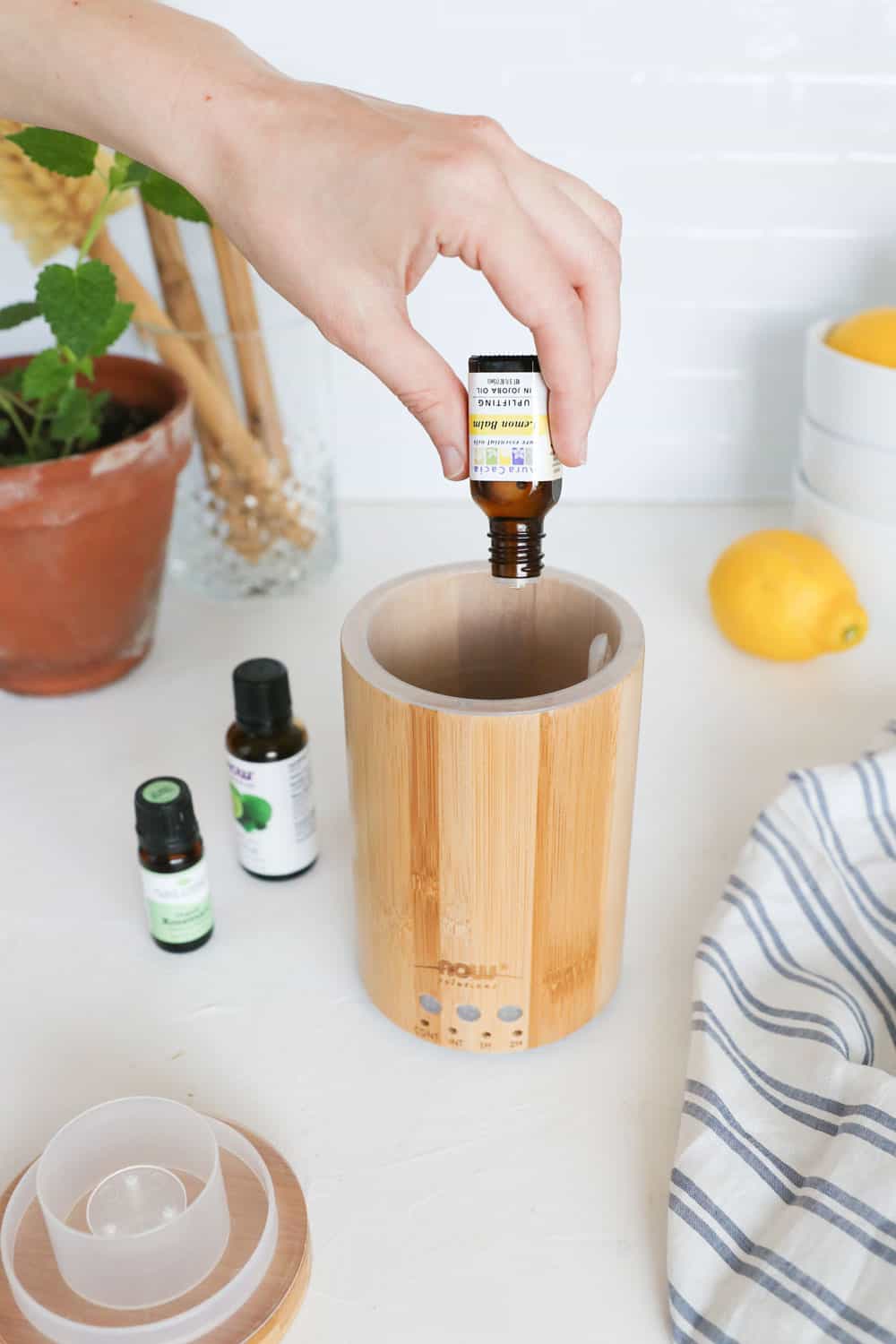 The Benefits of Essential Oil Diffusers + 6 Types to Try
Mist Diffuser
Mist diffusers use sonic waves to create a soft mist, which contains a mix of water droplets and essential oils. As the mist disperses throughout the air, it carries tiny particles of essential oils with it, which you then breathe and absorb into the body. Only a little oil gets into the body this way, but it's highly effective at improving the energy and ambiance of a room.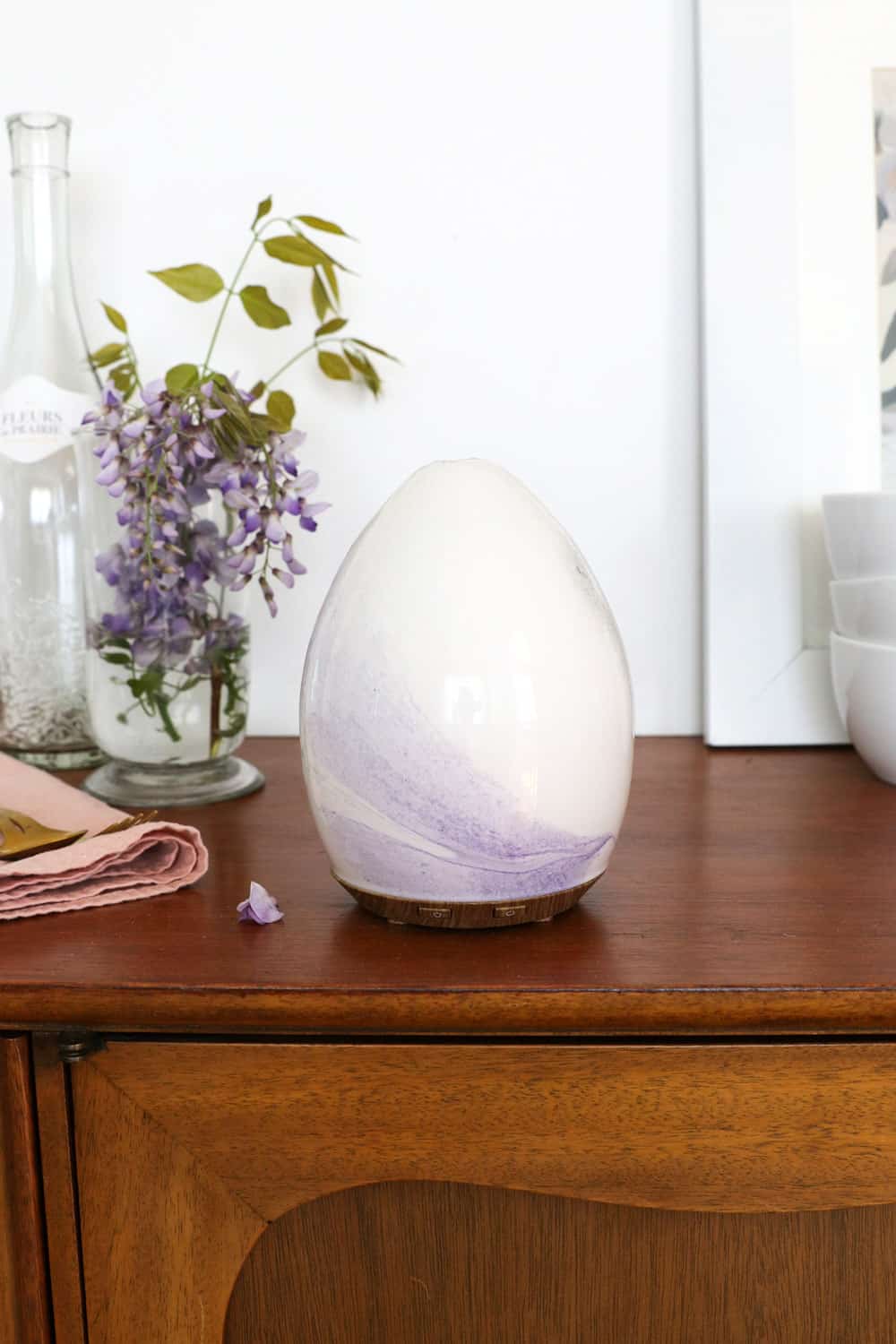 While this is my favorite way to diffuse essential oils, it's not always the most inexpensive option since you have to purchase a diffuser (and some can be pricey). But there are tons of other alternatives that don't require any fancy equipment…
Terracotta Diffuser
Terracotta clay is a porous material that absorbs essential oils and disperses them throughout the surface of the clay. Over time the terracotta releases the oils into the air without the need for water, heat or sonic waves. It's gradual and subtle, so to get the most benefit it's best to keep the terracotta close by. Better yet, place your terracotta diffuser in a nearby window and let the sun's rays accelerate the diffusion process.
Terracotta does eventually lose it's smell so you'll need to replenish the essential oils every few days or so. Similarly, you can make fragrance stones from flour and water, while decorating your home at the same time.
Room Spray
We love some room sprays around here. They're cheap, easy to whip up and they freshen a room like nobody's business. To make your own essential oil room spray, all you need are some oils, distilled water, witch hazel and a spray bottle. Fill your bottle 2/3 full with water and top off with witch hazel. Then add about 50 drops of the oil of your choice (if using more than one oil, you want to have about 50 drops total).
Shake well to evenly disperse the oils and spritz into the air to add aroma to your space.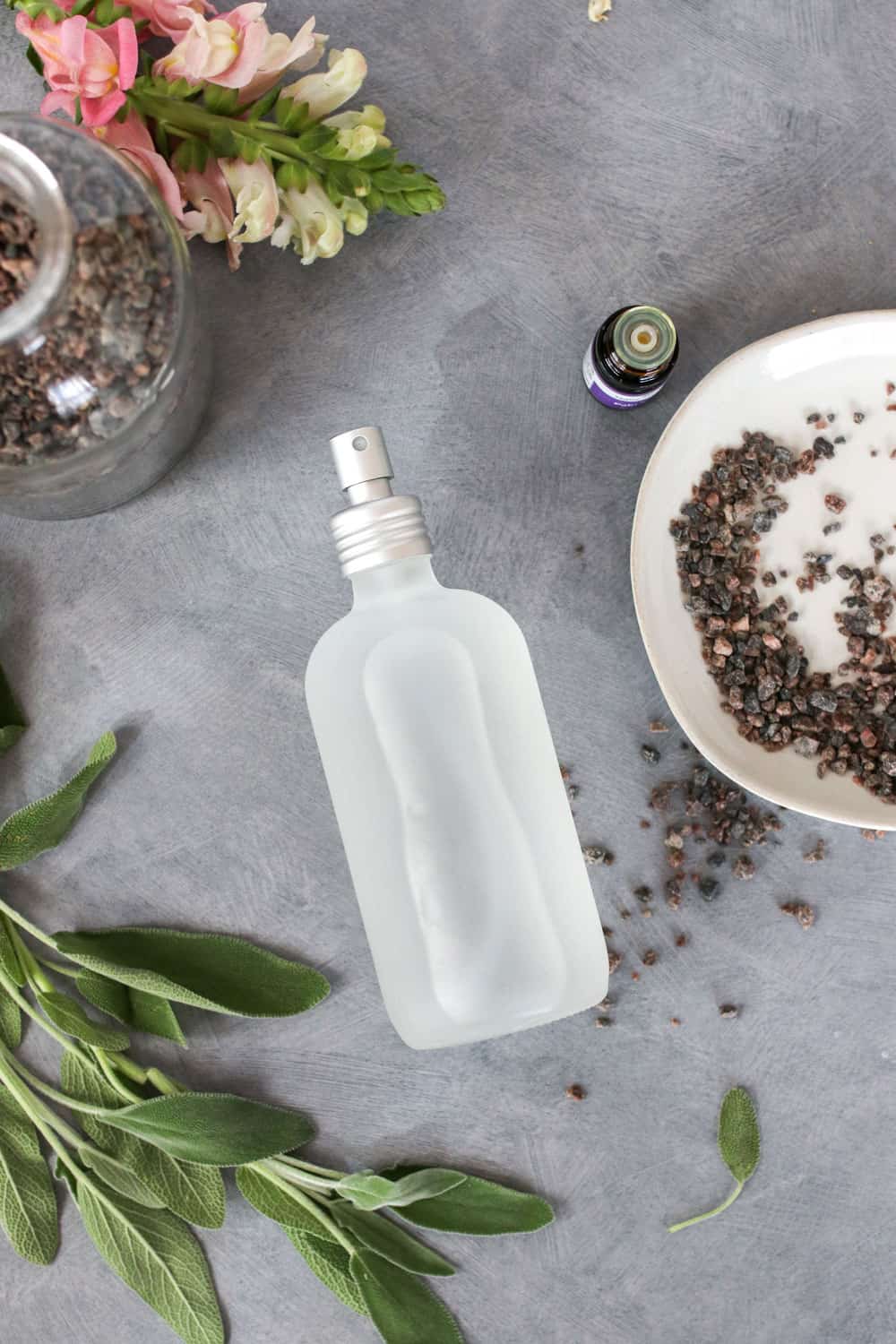 Essential Oil Inhaler
Essential oil inhalers are a portable solution that allows you to reap the benefits of essential oil diffusers on the go. Unlike oil bottles which are clunky and can leak all over, inhalers are small enough to fit in your pocket, purse or backpack for the kids. Plus the scent stays strong for weeks! Just pick up a few inhaler sticks (like these) and break them open so you can get to the cotton wick inside. Place about 15-20 drops of essential oil on the wick and place it back in the inhaler.
To use, just remove the outer lid and hold the inhaler under your nose. Breathe in and out, slowly and deeply, for 1-2 minutes.
Sea Salt
Sea salt is one of the simplest ways to diffuse essential oils in your home because you only need 2 ingredients: sea salt and oils. Just like terracotta diffusers, the salt absorbs the oil and slowly releases the volatile compounds (i.e., the scents) over time. To make your own diffuser, combine ½ cup sea salt and 30 drops essential oil in a small bowl. Set on a countertop, in an entryway, or on a coffee table and allow the oils to disperse through the air. To learn how to make sea salt diffusers with citrus rinds, click here.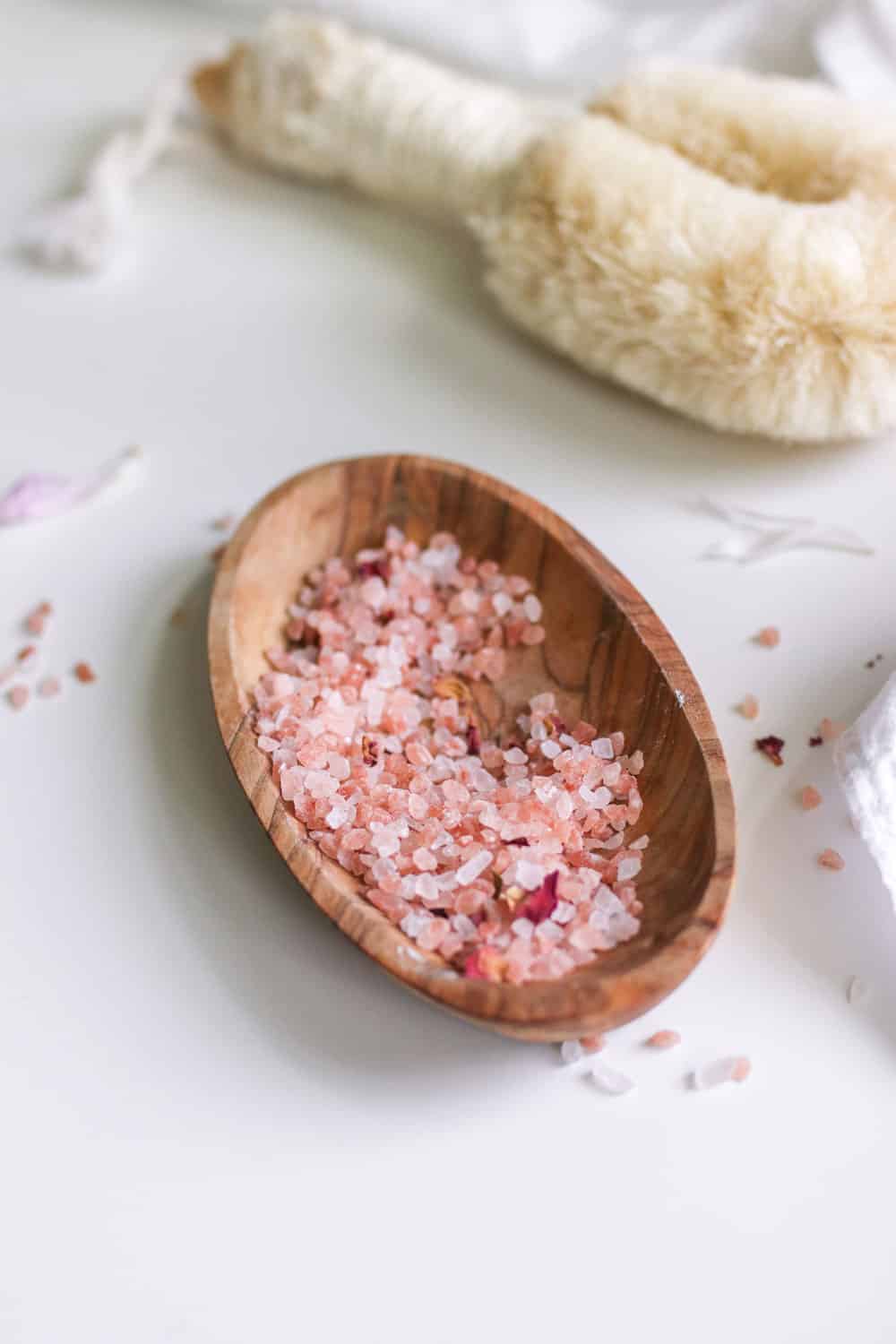 Diffuser Bracelet
An essential oil diffuser bracelet is a stylish, portable way to benefit from aromatherapy on the go. You've probably seen them scattered all over wellness shops, but it turns out they're actually a cinch to make yourself. Just gather up some air dry clay, a wooden skewer, Stretch Magic (or other jewelry making stretch cord), and beads of your choice (click here for the full tutorial). Roll the clay into small round beads and create a small hole in the center of each one using a skewer. Once the beads have dried completely, string them up on your stretch cord and add a few drops of essential oil to the outside of the clay bead (the part that doesn't touch your skin). When the scent wears off you can reapply the essential oil or choose a new blend to try.
The Best Essential Oil Blends for Summer
This recipes are for use in a mist diffuser, so if you're using sea salt or some other diffuser method, increase the overall amount while keeping the ratio the same.
Warm Citrus
Maybe it's just me but citrus screams summer, no? Combine sweet orange with tart lemon and a little bit of bergamot to make your whole house smell sunny and clean.
Tropical Staycation
This is a great blend for those days when you'd rather just be at the beach. Just put few drops in your diffuser, open all the windows and kick your feet up to get away for a few minutes.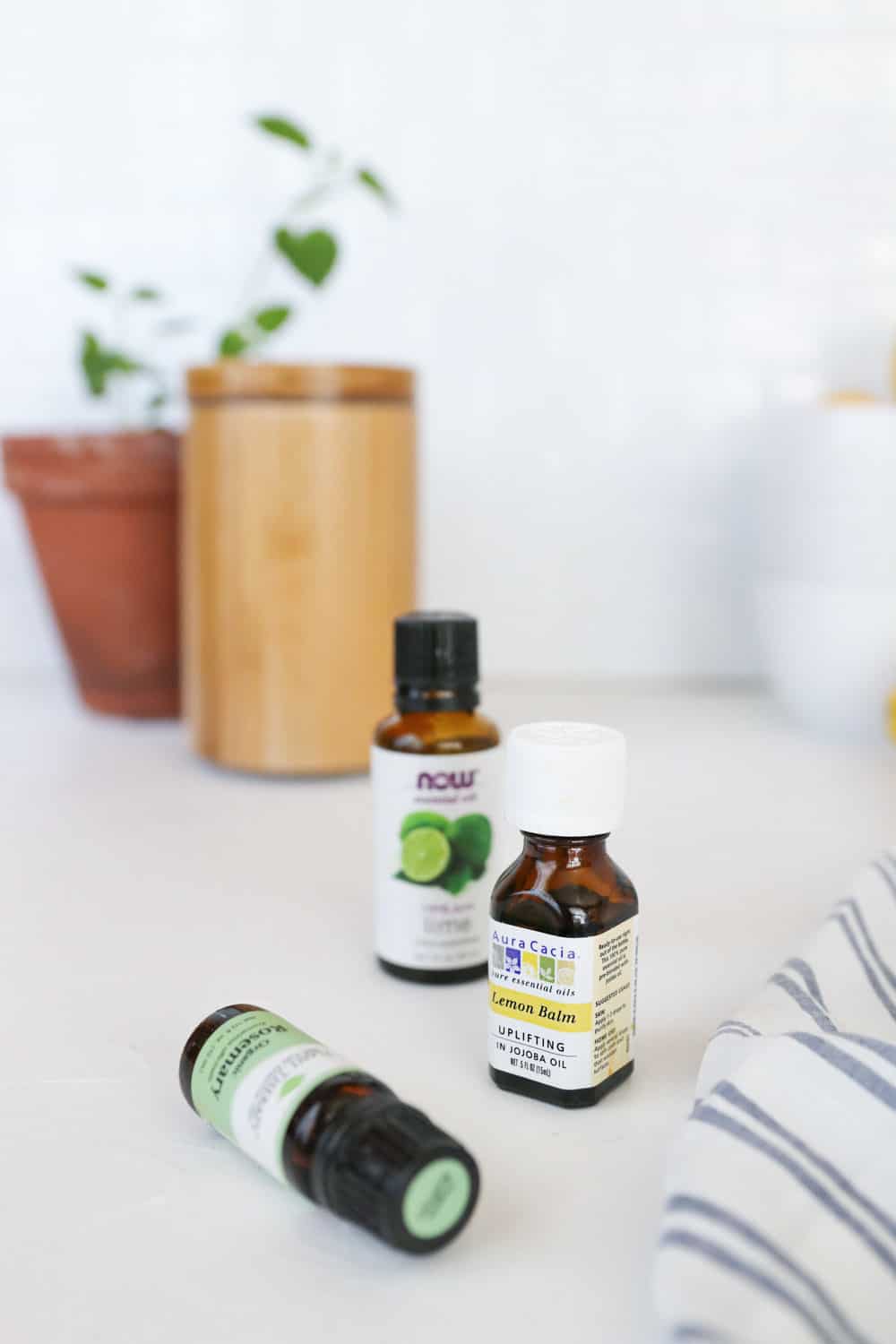 Herb garden
Bring summer indoors with the smell of fresh summer herbs. Lemongrass gives this a clean, uplifting scent, while thyme and rosemary add a bit of herb-y aromatherapy. Thyme and rosemary will also do wonders for your immune system, just be careful when using them around children or pets.
Bug Blend
What's summer without bugs? This bug blend is perfect for diffusing indoors or for making into a room spray and spritzing around your patio (heck, you can even spray it on yourself). Thanks to citronella and mint essential oils, it'll help keep the creepy crawlies away. We've got even more ideas for using essential oils to banish bugs here.
61