Kids pretty much universally hate Brussels sprouts, but when you reach adulthood, something magical happens: suddenly, you can't get enough of them. When Brussels sprouts are in season, I find a way to work them into my meal plan just about every week and no holiday get-together in my family is complete without a Brussels sprout side dish. There's just something about them that makes me all heart-eyed.
While you can never go wrong with roasting your sprouts, sometimes you want to switch things up and try something different. That's why I've rounded up these completely swoon-worthy Brussels sprout recipes. Whether you make them for a weeknight dinner or a holiday party, they're sure to be a hit.
1 / 5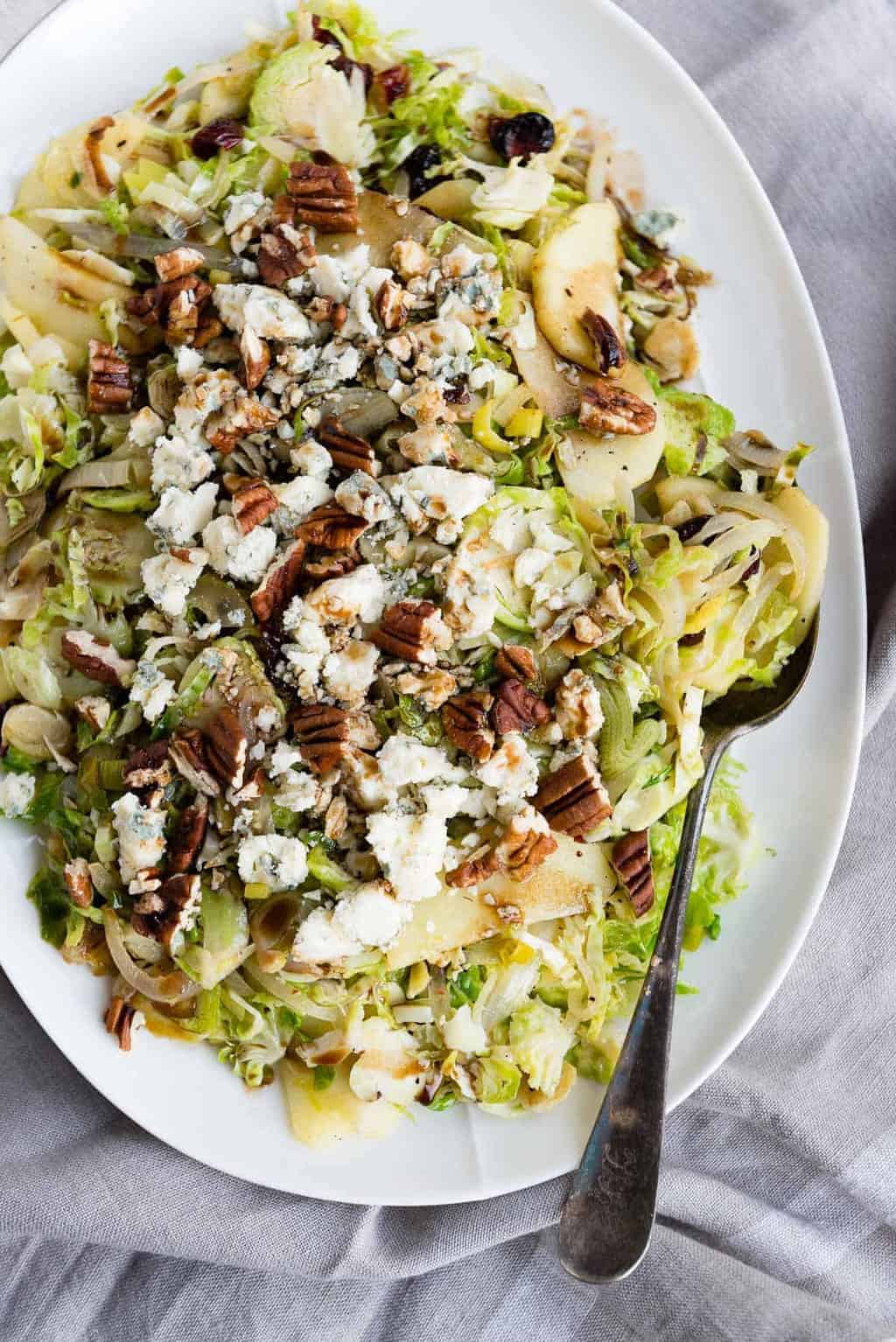 Seriously the tastiest holiday side dish you can make—but it's also an amazing make-ahead lunch salad for busy weekdays too. Sweet apples and cranberries contrast with salty cheese and earthy Brussels sprouts, with toasted walnuts for crunch. So good.
Shaved Brussels Sprouts with Gorgonzola from Hello Glow
5