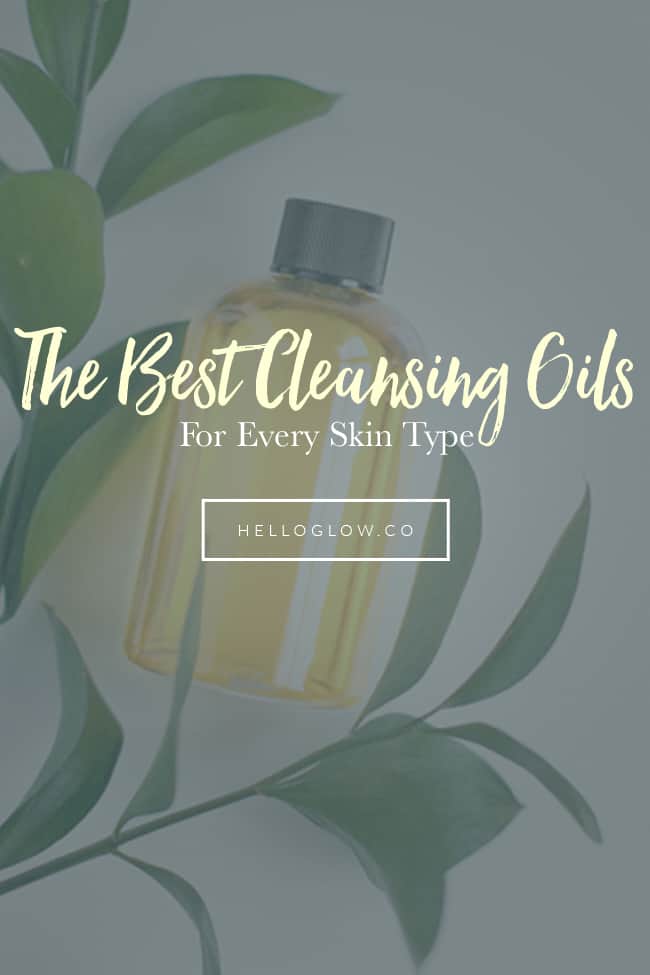 As someone with oily skin, I spent all of my 20s avoiding products containing oil. My skin is oily! Why would I add more oil?! But then oil cleansing became a thing and the reasoning behind it made sense—the cleansing oils bind to the sebum on your face, removing it as you rinse your skin. Plus, when you're an adult with oily skin, sometimes your problem is really that your skin is out of balance—you use harsh cleansers that strip away oil, then your skin produces more oil to compensate, and it becomes a vicious circle.
But maybe your problem isn't oily skin—maybe it's dry skin. Or sensitivity and redness. Or you might just have perfect skin and want to find a cleanser that does a better job removing your makeup (because: YES! cleansing oils are great for that). No matter what your skin's needs are, there's a cleansing oil for you. And once you've tried them, you'll never go back to regular cleansers again. Your skin will feel clean, smooth, soft and amazing.
Here are some of our favorite cleansing oils for every skin type:
1 / 4
Best Cleansing Oils For Oily + Acne-Prone Skin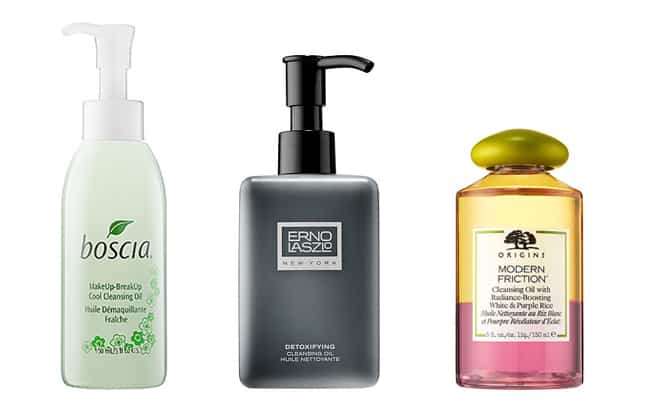 boscia MakeUp-BreakUp Cool Cleansing Oil // If you're battling signs of aging and acne (lucky you!), this is the cleanser for you.
Erno Laszlo Detoxifying Cleansing Oil // The addition of charcoal makes this cleanser ideal for drawing out impurities and fighting breakouts.
Origins Modern Friction Cleansing Oil // White and purple rice gently exfoliate your skin to help unclog pores.
8