Hair ties are probably the first, most basic accessory long-haired people like to keep on hand. For all I know, you're probably wearing one right now, and you keep a couple in your purse or on your wrist at all times. It's the easiest, most convenient way to keep your hair out of your face, and probably the most versatile.
But not all hair ties are created equal. Some of them actually damage your hair by pulling and tugging it, causing breakage and even harming the hair follicle. If you've noticed slightly shorter hair strands or more frequent flyaways, you might have your hair tie to blame.
Of course, you want your ponytail nice and snug, but you don't want to wrap it so tight that friction turns to damage. If you haven't given your hair ties a second thought, this would be a good time to reconsider.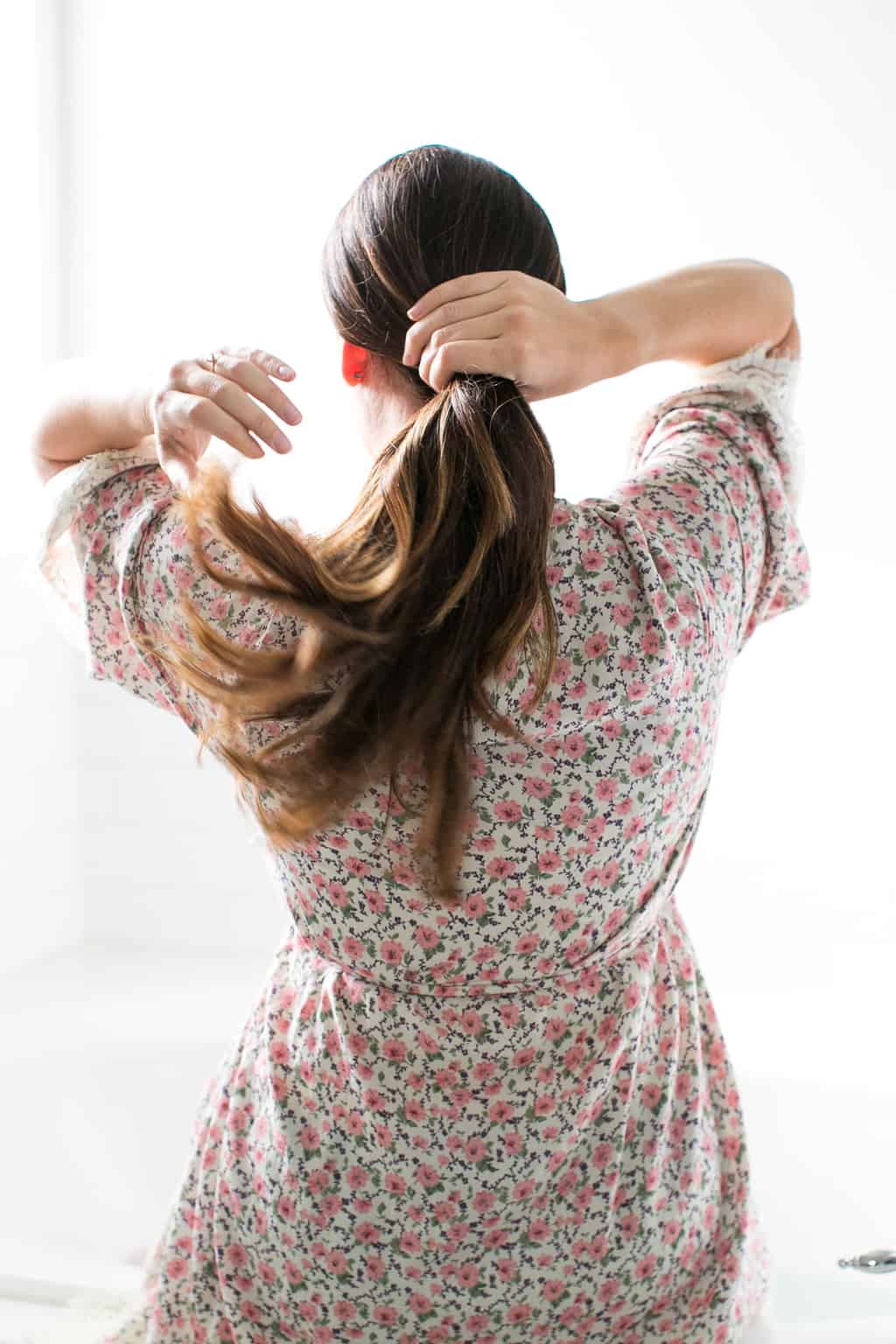 The Best Hair Ties That Won't Break Your Hair
Have a look at the hair ties below (hair experts call them the best of the year!) and who knows, you might find your new trusted accessory. They look good in your hair and on your wrist, they don't damage your hair, and you'll find options for thin, fine hair, as well as thicker, curly locks.
The smooths surface of these hair ties won't tangle wet or dry hair, and the material doesn't get wet either. The spiral shape keeps all the hair strands together, distributing even pressure around the ponytail. No marks, and no hair breakage.
These high-rated microfiber hair ties hold your hair up all day with no breakage, dents or snagging. Each band can withstand up to 70 pounds of pressure, so they make a great option for the gym or other physical activity. Bonus: they come in all sorts of fun colors to match your hair or complement it.
If you've ever heard that sleeping on a silk pillowcase is beneficial for your hair and skin, you'll understand why we love these silk satin hair ties. They provide great stretch and are perfect for thick curls.
Good looking and available in plenty of colors, these scrunchies are made from a pillowy-soft fabric that's a vegan-friendly alternative to silk. It doesn't absorb hair's natural oils, reducing tangles, dryness and breakage.
Who says you can't have a little fun with your scrunchies as an adult? These skinny, colorful hair ties are great for thin hair, causing no breakage or dents during wear.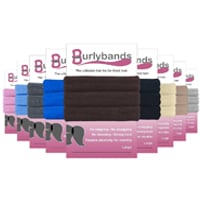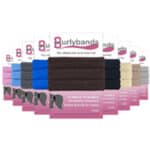 Ideal for curly, thick or heavy hair, these seamless ponytail holders do what they're meant to do: they hold your hair in place throughout the day, without breaking or denting it. As log as you don't lose them, they'll be with you for a long time, since the material doesn't break or stretch out.
Another great option for thick, curly hair, these no slip, no tension hair ties will make your life easier. They snap in place to fit any length or volume of hair, plus they're backed by a lifetime product replacement and protection program.
Soft, velvety fabric is not only nice to the touch, but also nice to your hair. They're available in neutral as well as bright colors, and they provide excellent stretch that doesn't break hair.
This adjustable option is great for thick, natural, curly hair, and it doubles as a headband for your at-home spa days. It provides a soft hold that doesn't damage the hair, but still keeps is up throughout the day or when you sleep.