With the kids back to school and the days getting shorter, having a plan for putting a healthy dinner on the table quickly every evening is totally essential. We love a fast recipe that can be thrown together in minutes and no-cook meals for nights when you don't want to turn on the oven, but make-ahead dinners are probably our favorite way to make dinner a breeze.
8 of Our Favorite Make-Ahead Dinner Recipes
We asked some of our food blogger friends to share their best make-ahead meal recipes. Scroll down for some crowd-pleasing dinner ideas!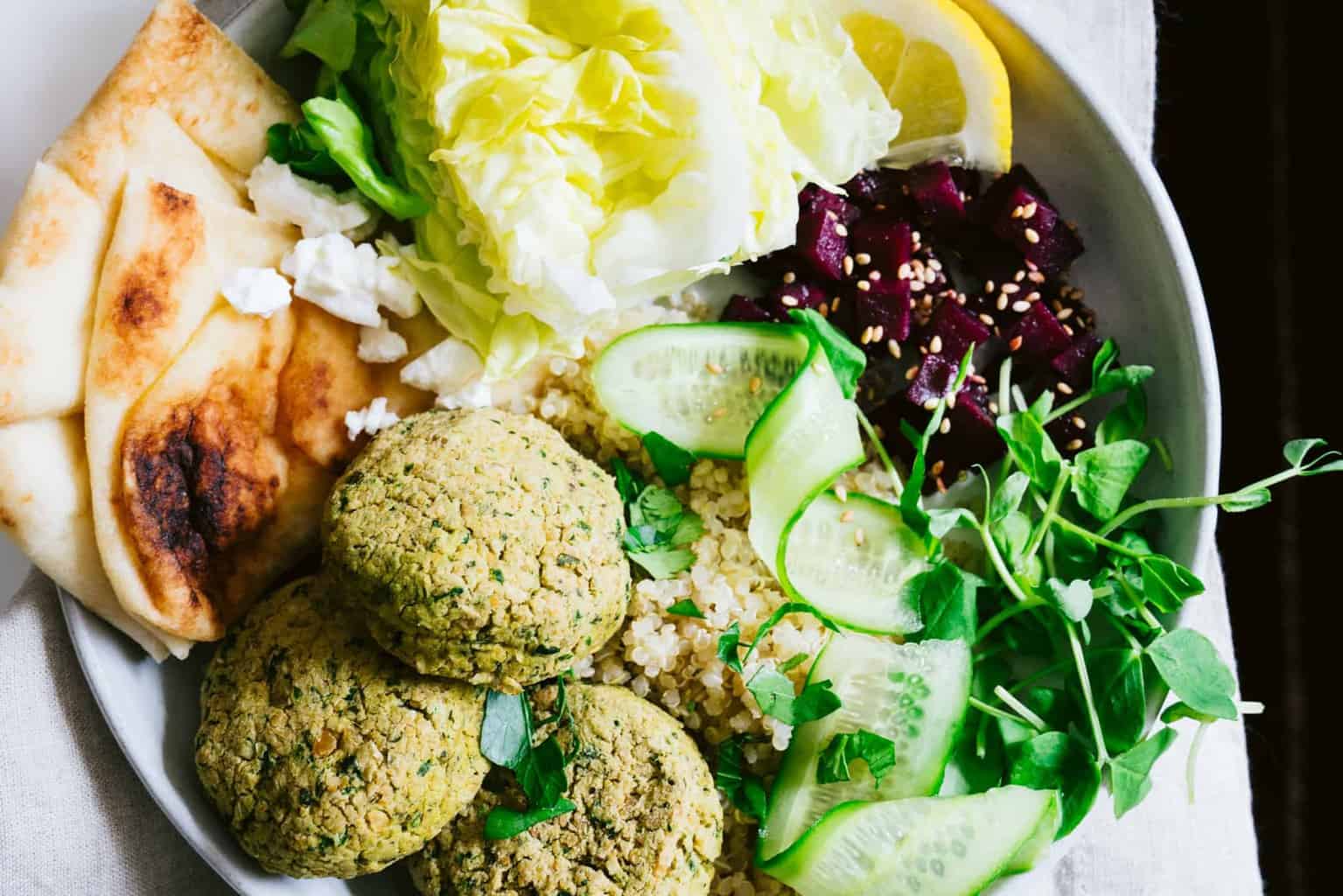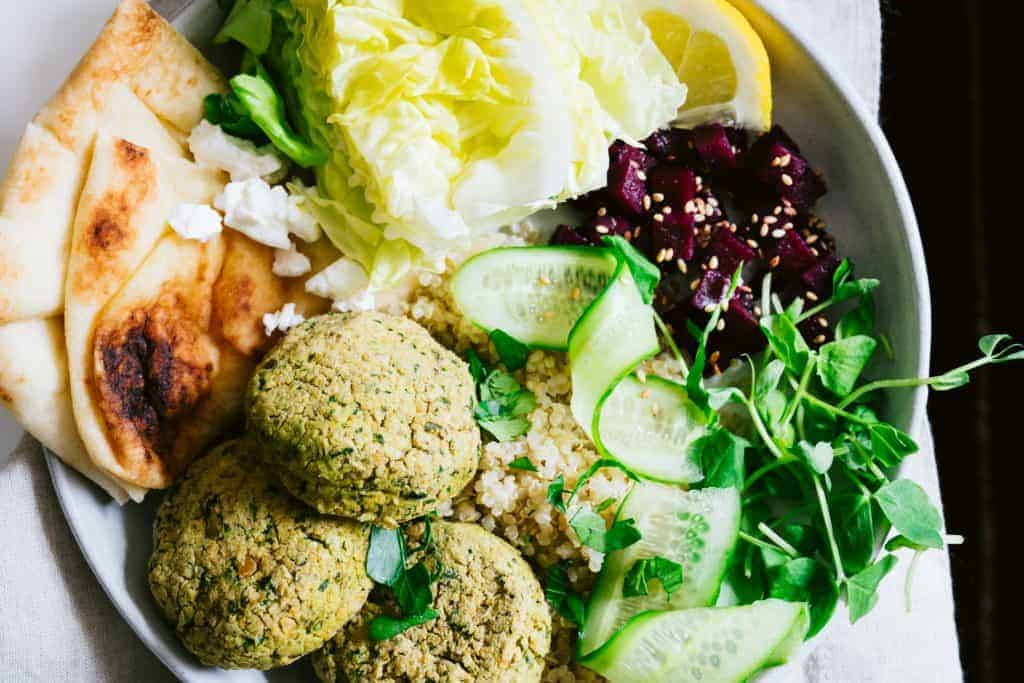 "These falafel are perfect to keep in the freezer and they make a filling, healthy meal! Pair with your favorite produce you have on hand for a fiber rich entrée."
Feta-Stuffed and Baked Falafel Bowl – Carlene from Healthfully Ever After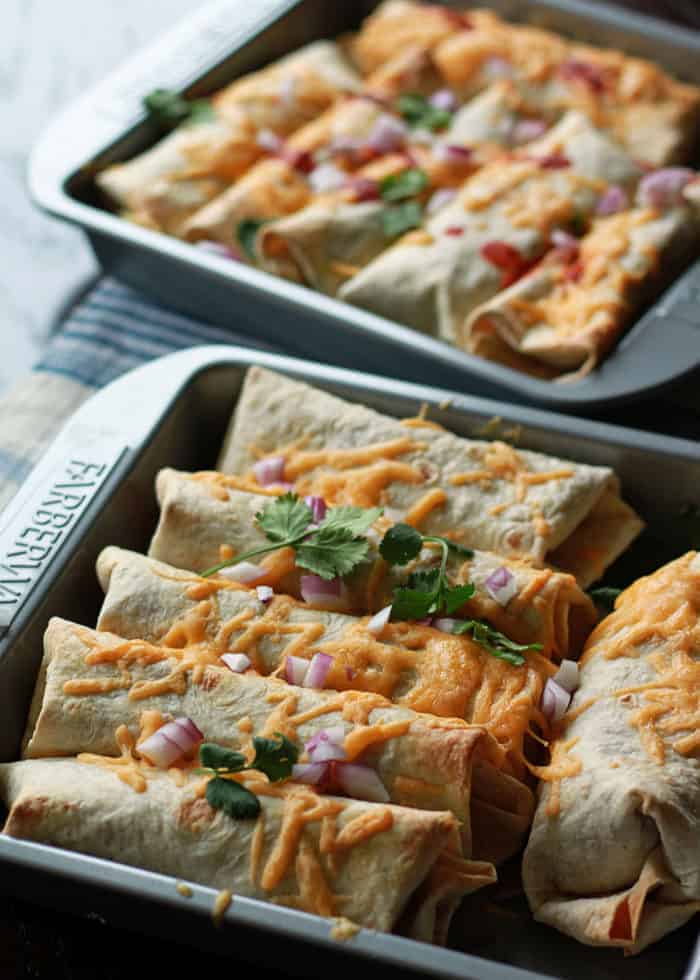 "This is such an easy, flexible recipe and so simple to adapt to individual tastes. You can make them vegetarian, vegan, or with chicken; vary the salsa for mild vs. spicy. Wrap burritos individually in foil, mark them with a sharpie, freeze, and you've got a super easy lunch or dinner on your hands whenever you want."
Easy Refried Bean & Cheese Burritos with Optional Chicken – Kare from Kitchen Treaty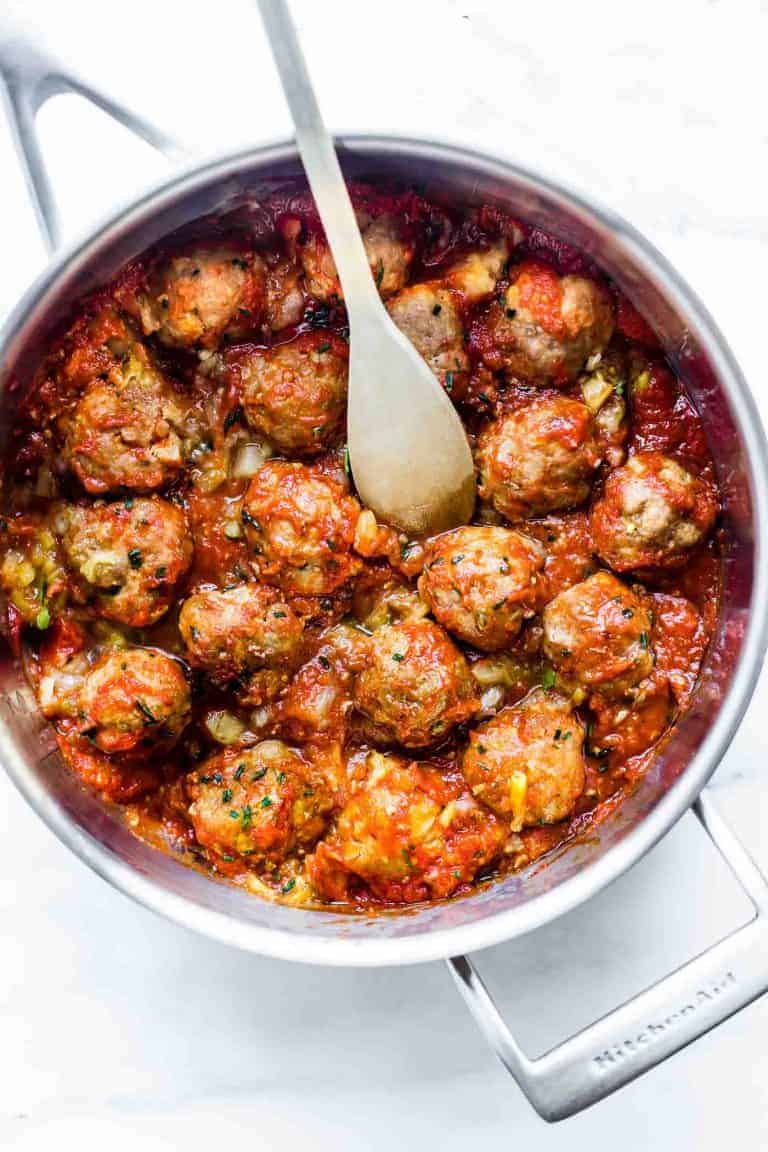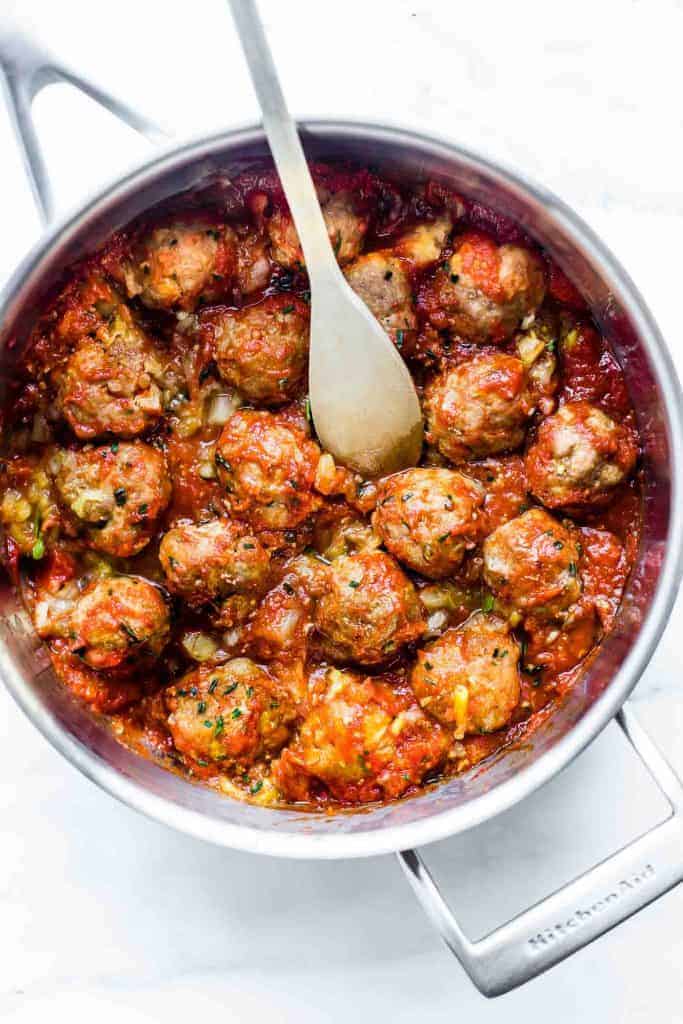 "These sweet and spicy Paleo meatballs are easy to make in under 45 minutes. Simple ingredients, super tasty, and protein packed! I add them to our meal prep addition or freeze them for later. Then just toss with zoodles or rice for an easy dinner."
Sweet and Spicy Sriracha Paleo Meatballs – Lindsay from Cotter Crunch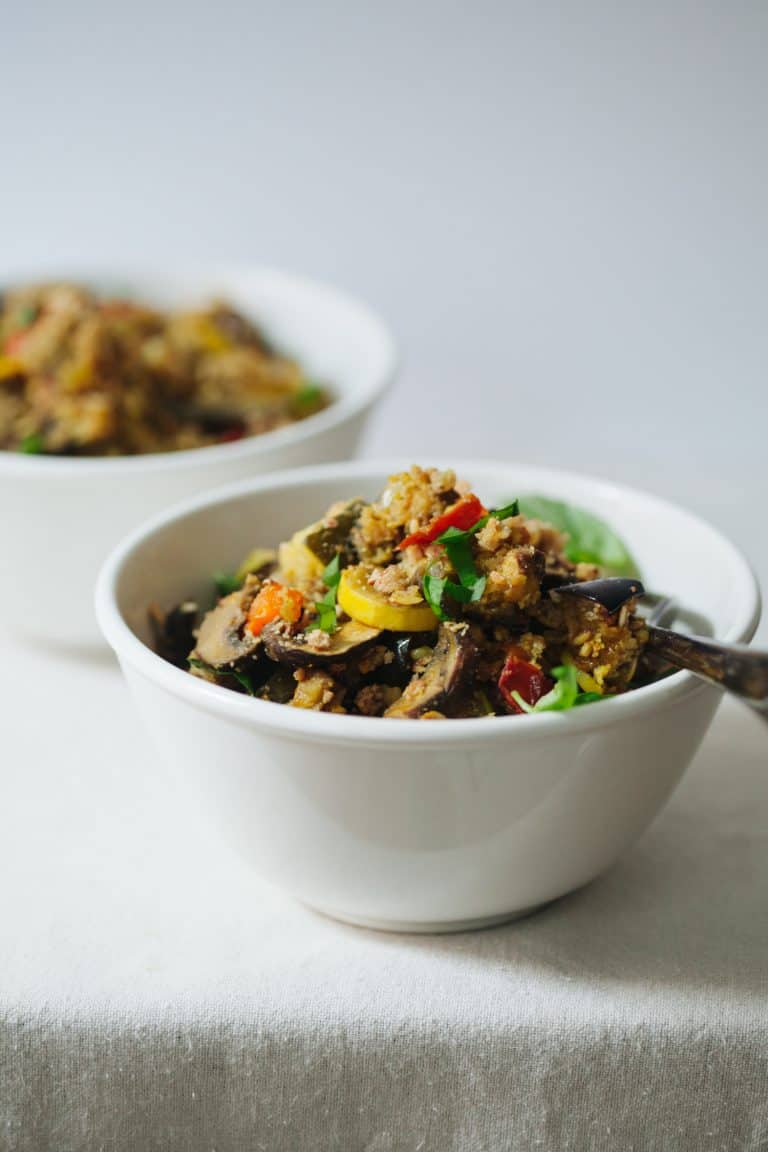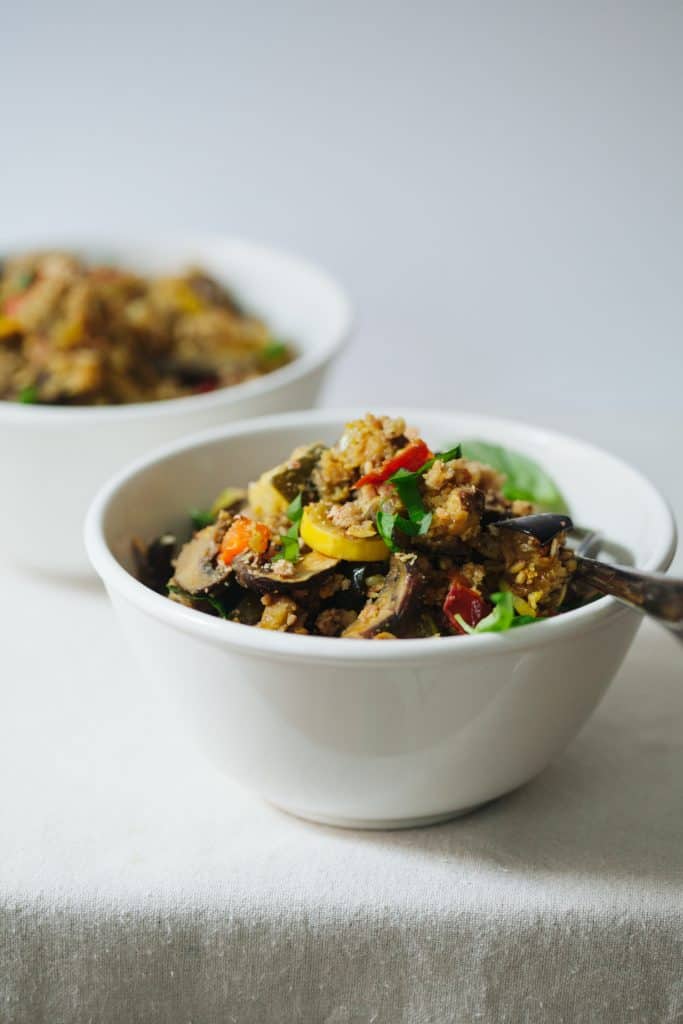 "A savory vegetable crumble is just as easy to put together as a sweet one. This crumble utilizes all of the best late summer produce: eggplant, zucchini, tomatoes, with the addition of mushrooms and curry spice for an extra savory flavor. This recipe is great to make-ahead, since it keeps well and is very easy to reheat."
Savory Vegetable Crumble with Eggplant, Zucchini, Tomatoes and Mushrooms – Anya from Golubka Kitchen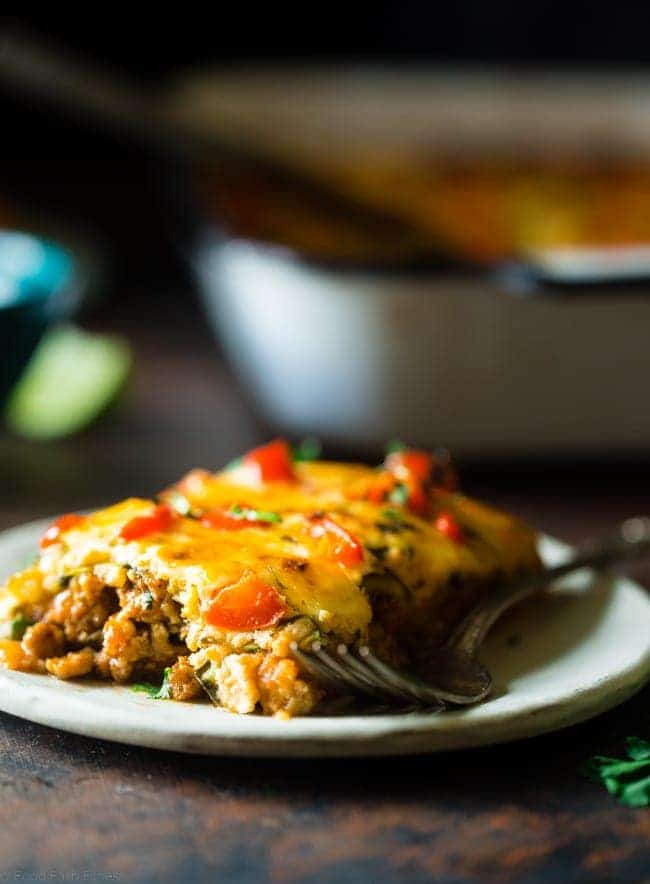 "I love this lasagna because you can make this a few days in advance and cook it when you need it – plus it makes great leftovers and freezes great! It feels like such comfort food, but the zucchini noodles keep it low carb and pack it with healthy vegetables!"
Mexican Zucchini Lasagna – Taylor from Food Faith Fitness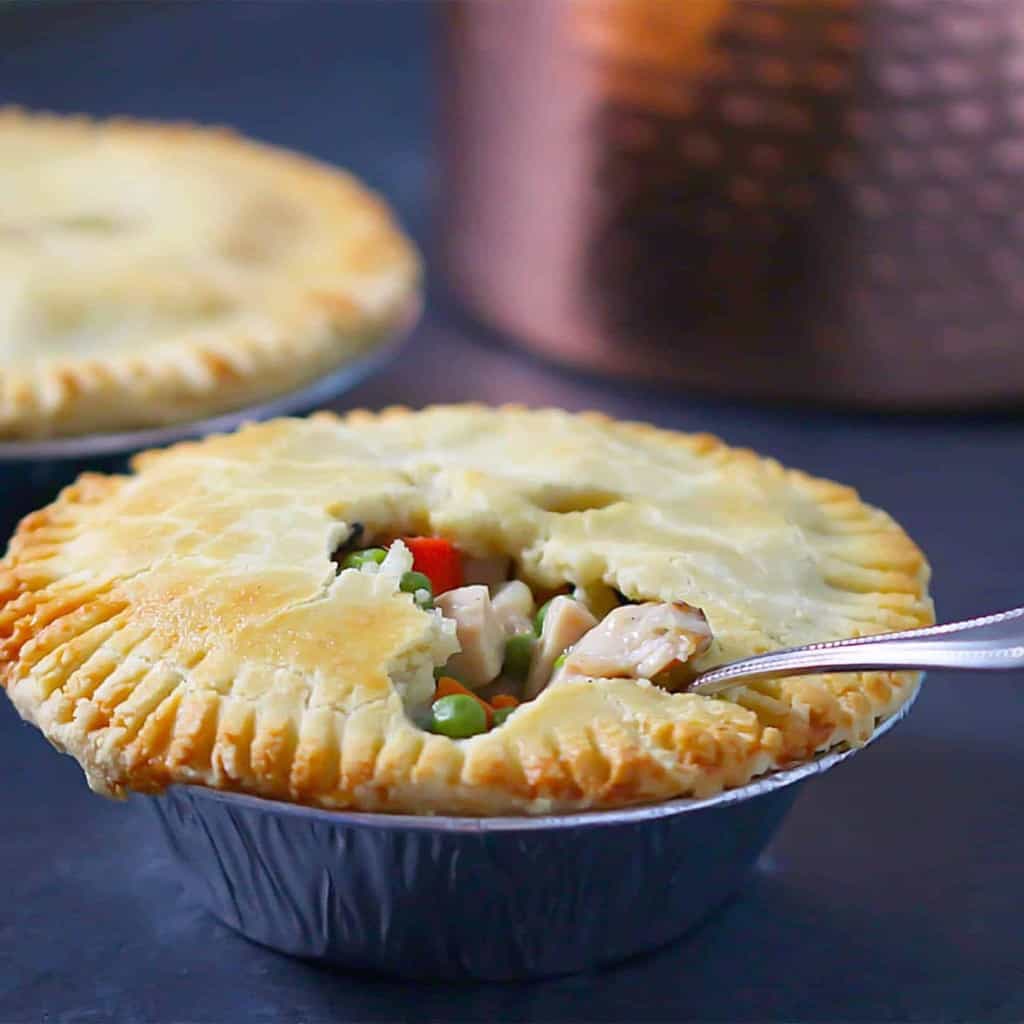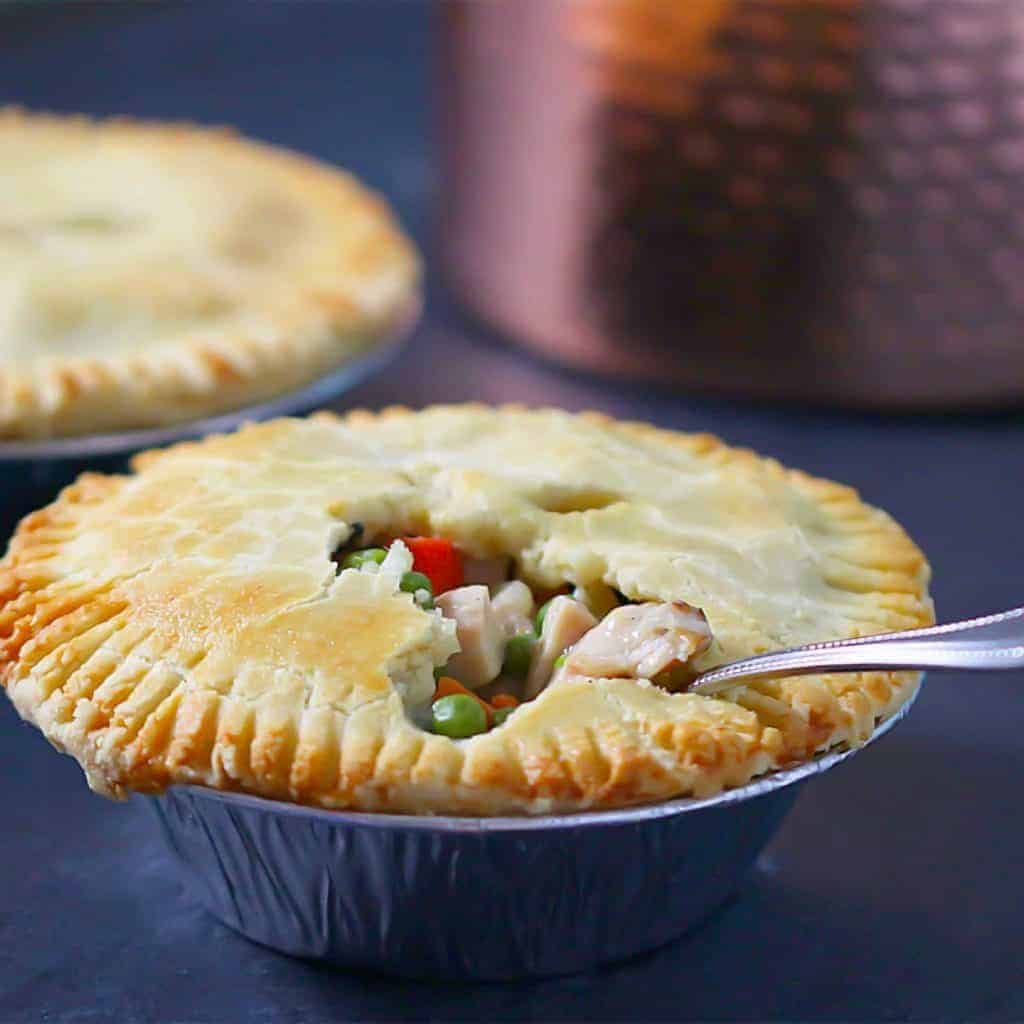 "Pot Pie is the quintessential comfort food. It's hearty, savory, crusty and delicious–what's not to love? I like to keep a few of these beauties in the freezer for rainy, tired days that find me unable to fathom proper meal planning. They always save the day. Plus, they're chock-full of healthy grain-free ingredients with a dairy-free option; It has become a favorite with our readers for this very reason. We're all for guilt-free food that's full of flavor!"
Grain-Free Pot Pie – Catherine from Lila Ruth Grain Free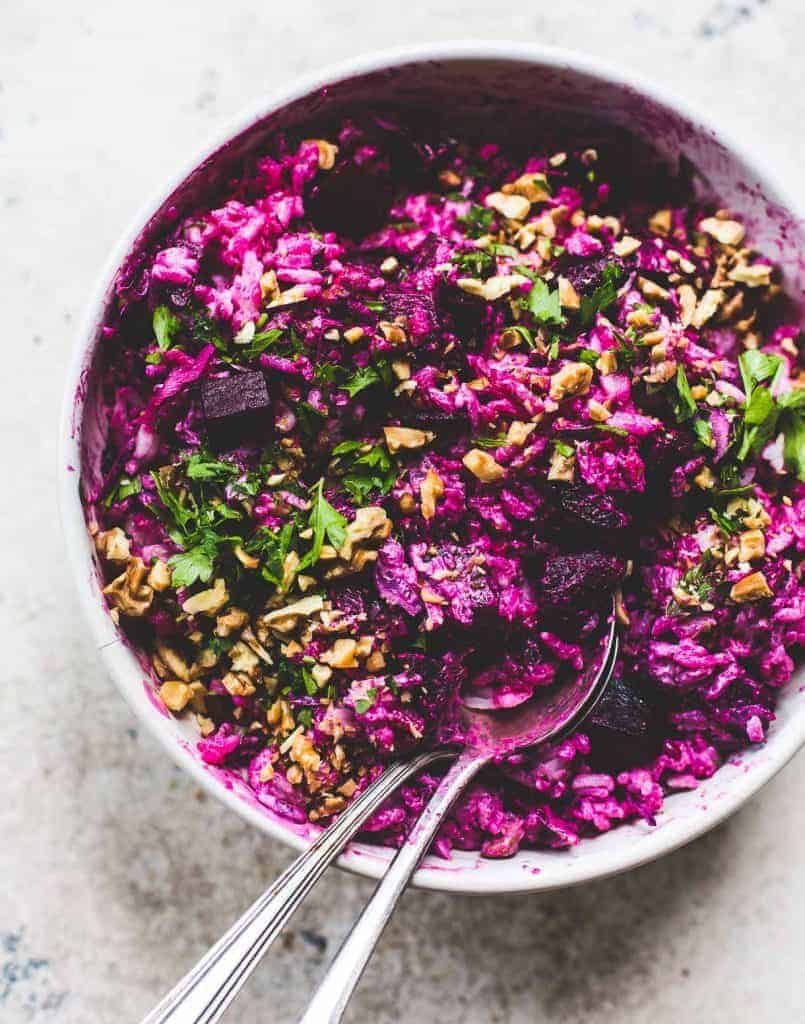 "I love this salad for its vibrant color, but also the depth of flavor from the beets, crunchy texture of the toasted walnuts, brightness of the herbs, and the comfort of rice. It lasts for 4 days, and is perfect for a healthy and delicious dinner."
Super Pink Roasted Beet and Rice Salad – Amanda from Heartbeet Kitchen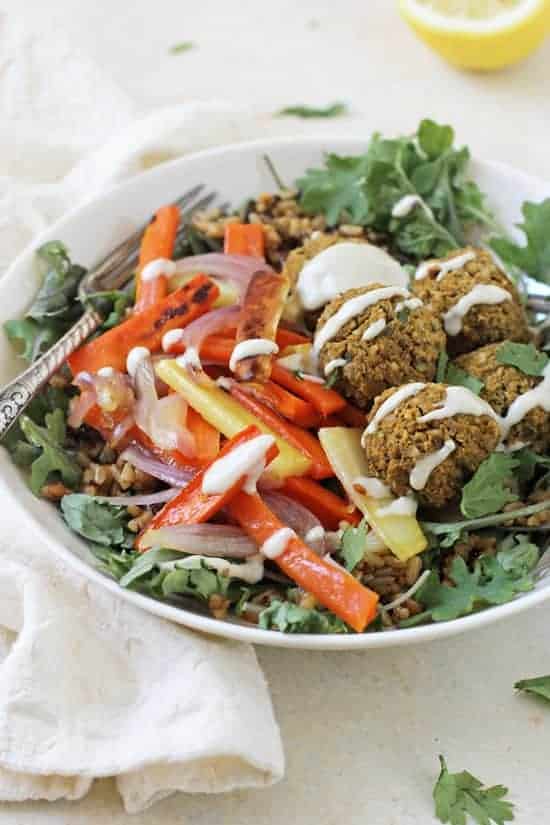 "These baked sweet potato falafel freeze beautifully and are incredibly versatile. Serve over a simple salad, stuffed into a wrap or even with some leftover veggies. You really can't go wrong!"
Baked Sweet Potato Falafel – Ashley from Cook Nourish Bliss
9