Anxiety is no joke. I never really considered myself an anxious person until my husband and I tried to buy a house. Like planning a wedding or having a baby, purchasing a home can turn even the most calm, collected people into an anxious, blubbering mess. After months of losing sleep over interest rates, stressing about down payments and having fever dreams about losing bids, I decided I needed a plan of attack.
Working out, cutting back on sugar and avoiding the news have helped a lot, but then a friend suggested I try chamomile tea to calm my nerves. Turns out certain herbs have been used for centuries to relieve tension, calm the mind and help alleviate anxiety. And unlike lifestyle changes which might help stave off anxiety, herbs are great for when you're already in the middle of a full-blown meltdown. Simply brew them as a tea, diffuse their essential oils or take them in capsule form to reap the benefits.
Here are 5 herbs to help relieve tension and take the edge off anxiety.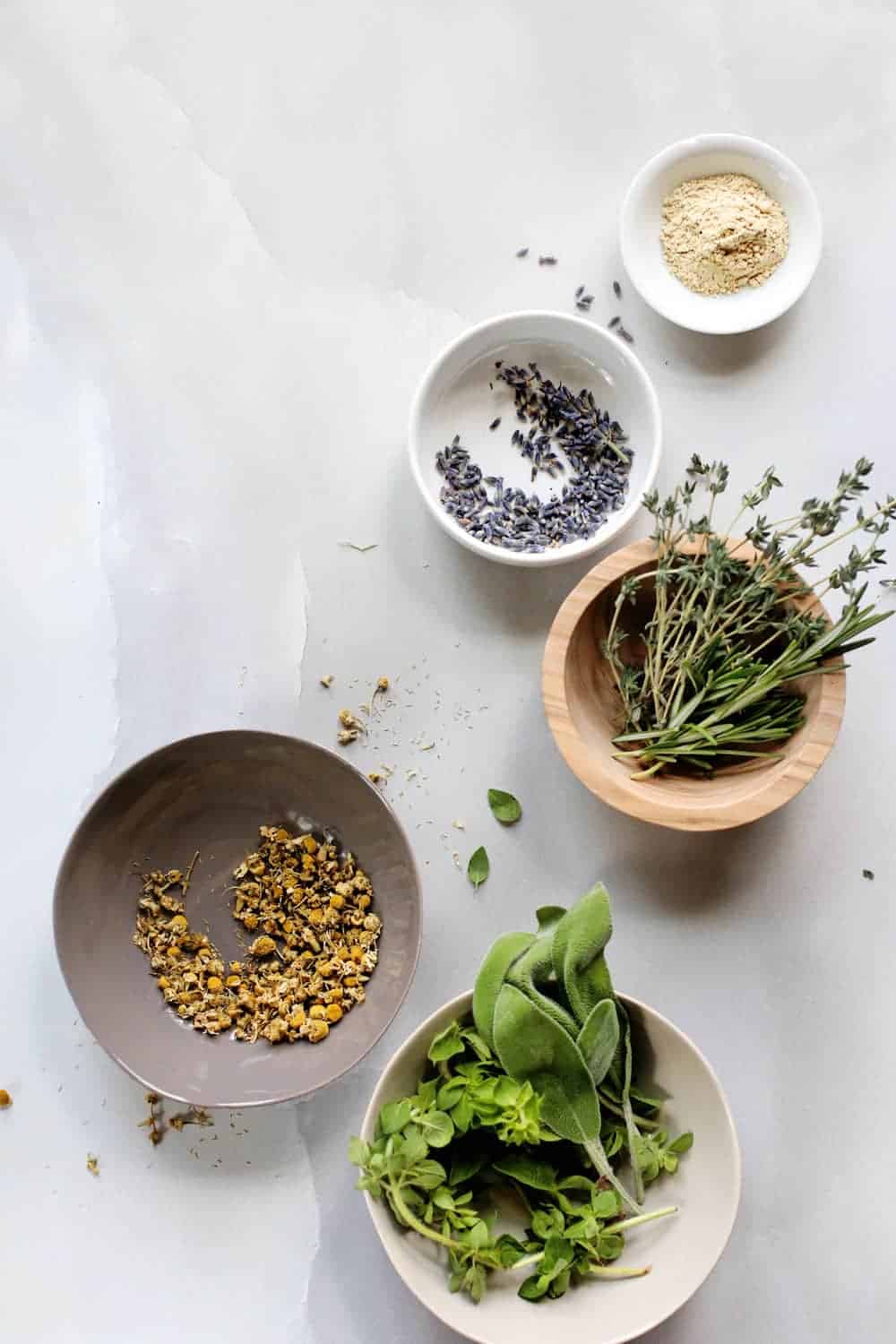 5 Best Herbs for Anxiety
Chamomile
Chamomile has been used as both a dietary supplement and medicinal herb for hundreds of years. It's helpful for promoting general relaxation and well-being, in addition to treating acute issues like anxiety, depression and insomnia. Because it promotes sleep, I like to drink it as tea when I'm winding down for the night. It leaves me feeling calm enough to fall asleep quickly, but not overly-drowsy or foggy.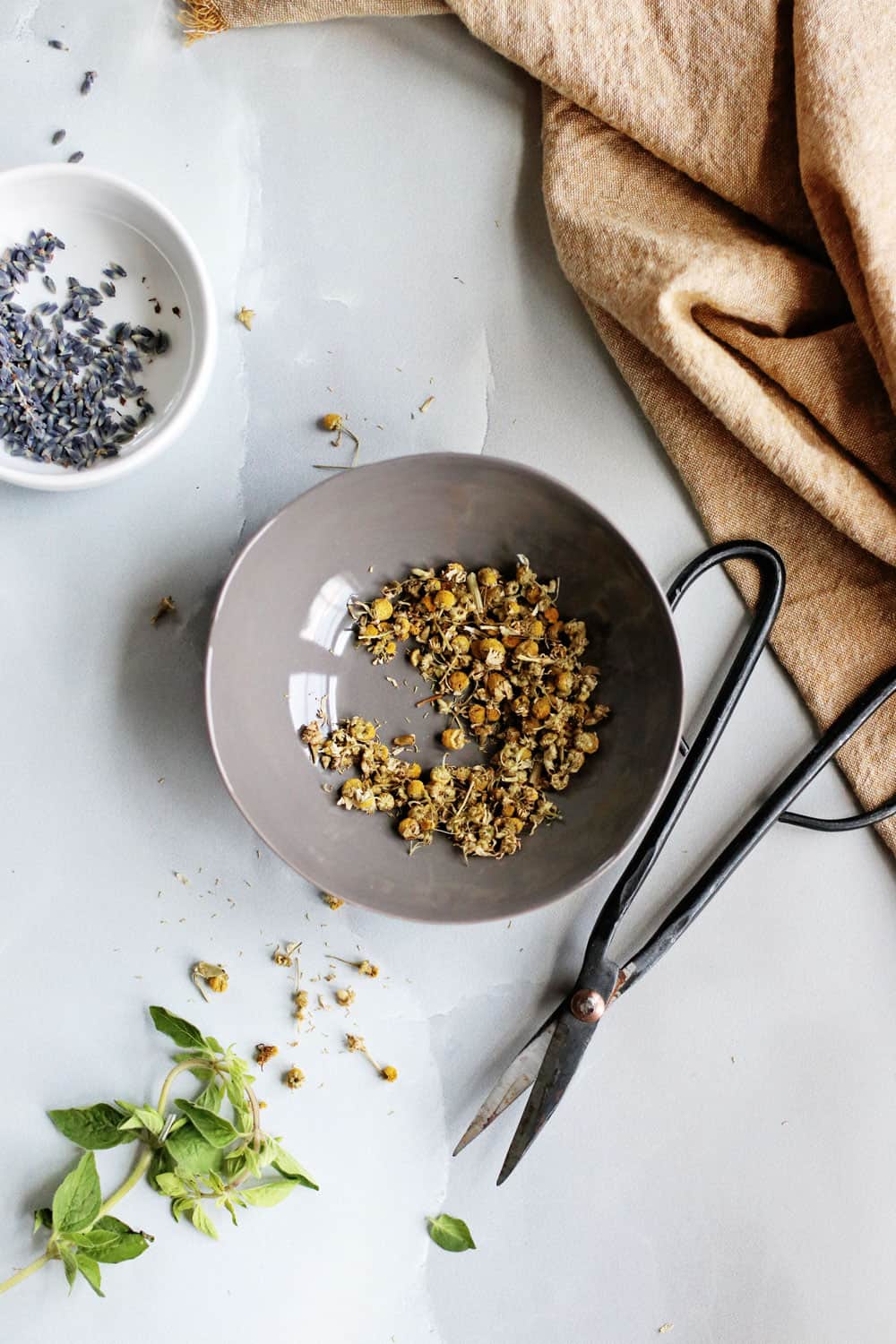 Lavender
Lavender is one of the most well-studied herbs for treating anxiety. It's considered a nervous system restorative that can help treat restlessness, irritability, panic attacks and tension, especially when dried or in oil form. If you suffer from insomnia, place a pouch of dried lavender blossoms under your pillow at night. Or for general anxiety, diffuse the essential oil throughout your home during the day.
Lemon balm
Lemon balm is a calming herb that belongs to the mint family. It has been shown to reduce cortisol and help relax the body without causing drowsiness. Combined with the fact that it helps elevate the mood, and it's a one-two punch against anxiety. I find that it's easiest to take as a tea. Just add 1 tablespoon dried or 2 tablespoons fresh lemon balm to a 8 ounces water. Steep for 10 minutes then strain before drinking.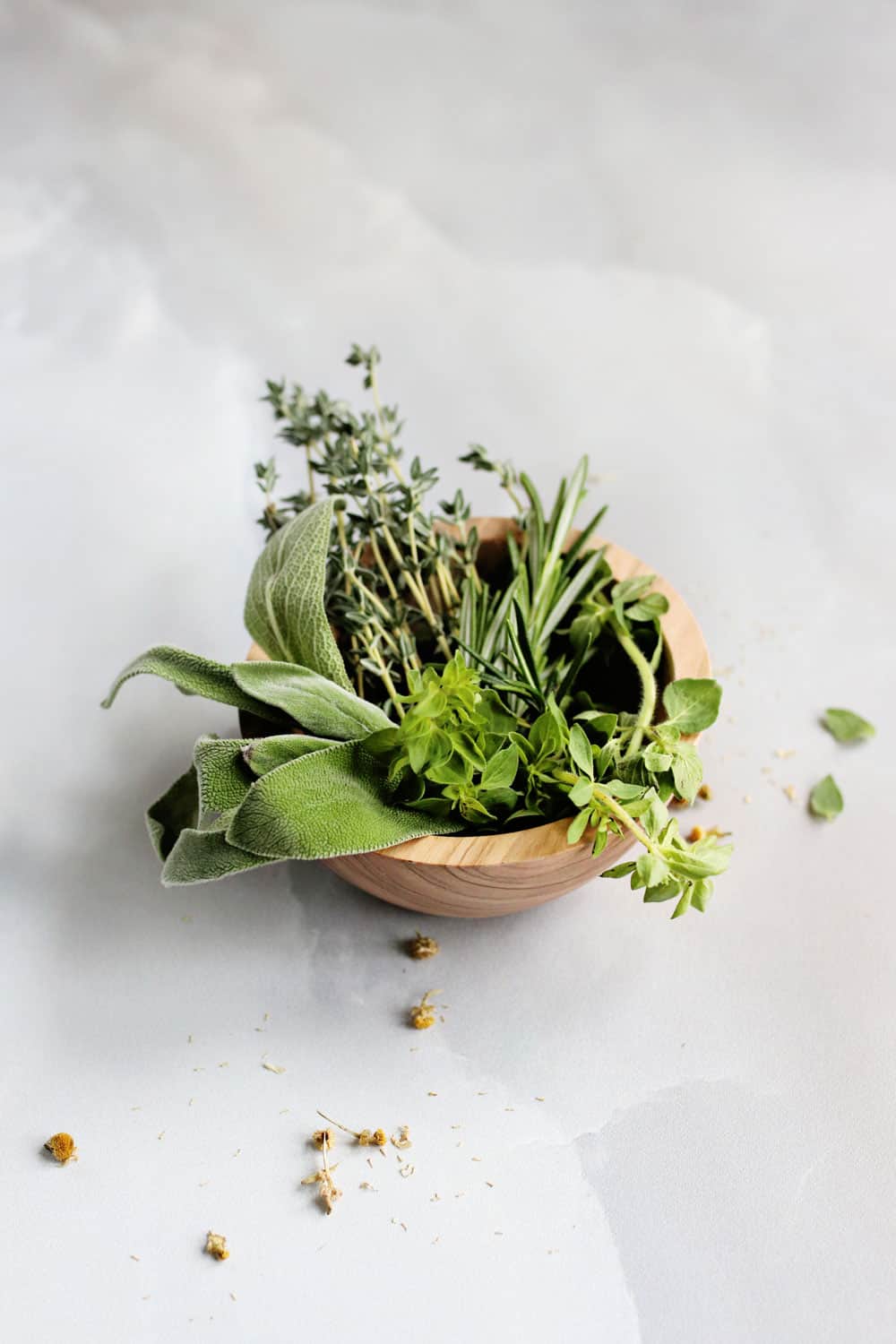 Valerian
Commonly found in nighttime teas, valerian has long been used to help induce sleep. But that's not all it's good for. Valerian naturally helps calm anxiety, lower blood pressure and decrease cortisol. Often likened to a natural form of Valium, valerian's anxiety-fighting benefits stem from its ability to increase gamma aminobutyric acid (GABA) in the brain. Take it in capsule form or find a tea blend that contains valerian along with other soothing herbs.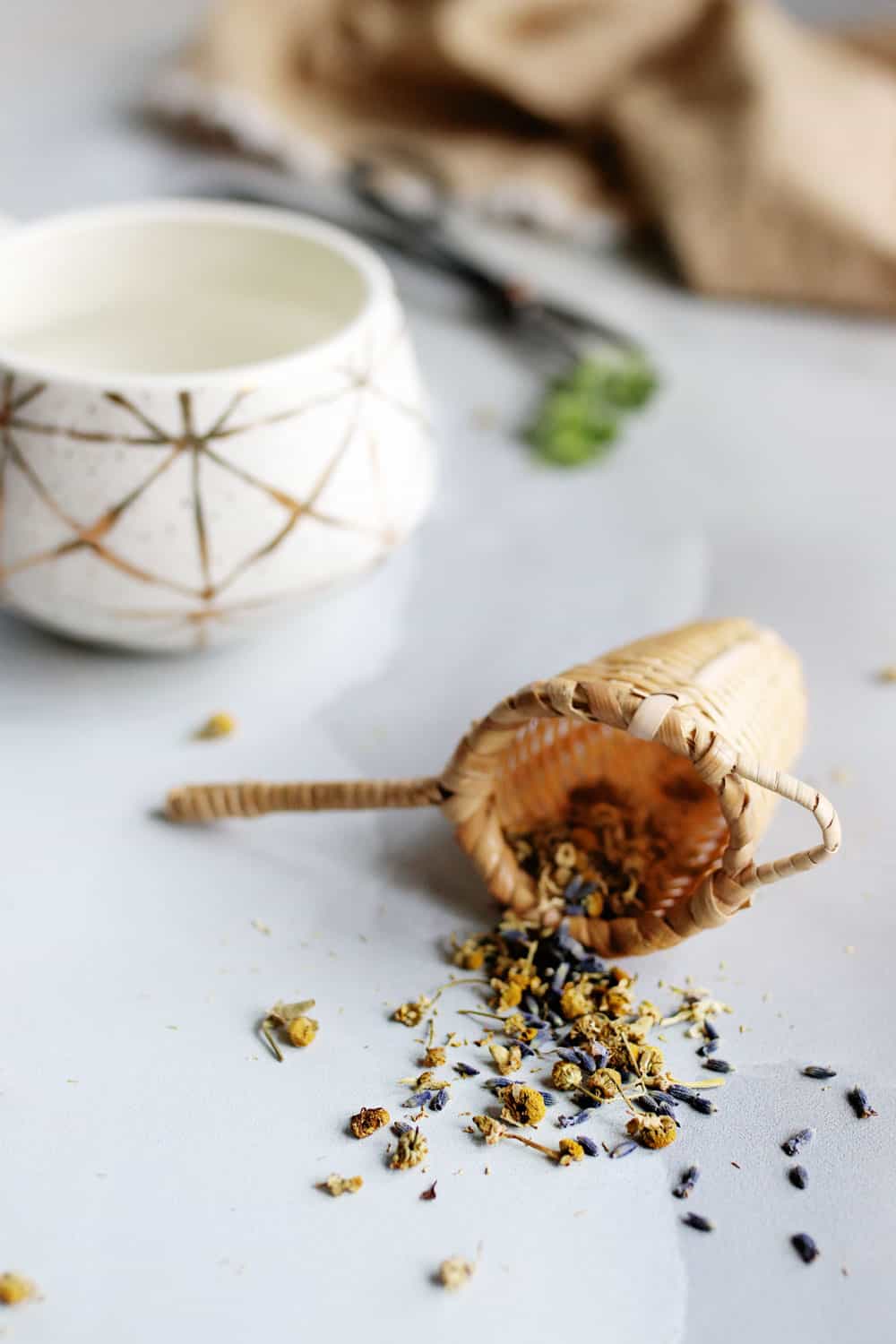 Ashwagandha
I originally heard of ashwaganda when I was looking for ways to balance my hormones naturally. But it turns out that ashwagandha is also a potent adaptogen that can help us better handle stress. In a 2009 study, ashwagandha was shown to be 50% more effective at treating anxiety than psychotherapy or a placebo. You can find it in capsule form at most health food stores or online.
This post was medically reviewed by Dr. Susanna Quasem, M.D., a child, adolescent, and adult psychiatrist in Nashville, Tennessee. Learn more about Hello Glow's medical review board here. As always, this is not personal medical advice and we recommend that you talk with your doctor.
41