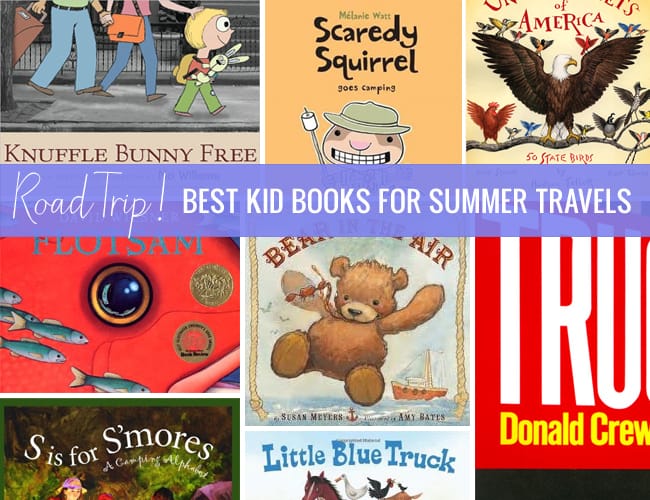 Road trips. For many families, they will define their summer. Striking fear and anxiety in the hearts of parents everywhere, road trips (or plane, train, or boat trips) are the necessary evil that will get you from home to your destination. Whether your trip is across town, state or ocean, chances are high that you will be forced to spend some time cramped in a small space with all of your family members and no way to escape. And after you've packed the bags, the strollers, the food, the first-aid kits, and the dog, you'll have to ask yourself the dreaded question every parent asks themselves before embarking on a road trip, "How can I keep the kids entertained enough so that I don't go crazy?"
The answer may not always be a book but they are certainly worth a try. Not only can a well-loved book be comforting on a trip away from home, the right book can also help little ones prepare for new experiences like camping, airports and plane rides.
Visiting the grandparents?
This could be the number one summer road trip destination for families, with good reason!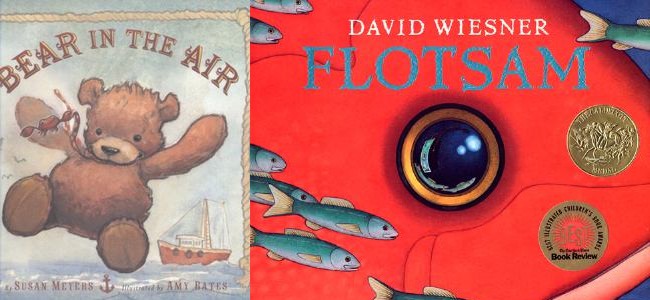 Going to the beach?
Camping?
Taking a plane?
Olivia the pig and Froggy (the frog) by Ian Falconer and Jonathon London, respectively, are two much-loved series that have been around for years and have eight or more books in them. In Olivia Goes to Venice and Froggy Goes to Hawaii, both characters have to deal with the annoyances of traveling like going through airport security and packing so they are both good tools to use in preparation for your big trip. (Also, see above for Knuffle Bunny Too!)
Along the way…
We grownups sometimes forget that the journey is as much of an adventure for the kids as the destination. So have some fun with what's on the road!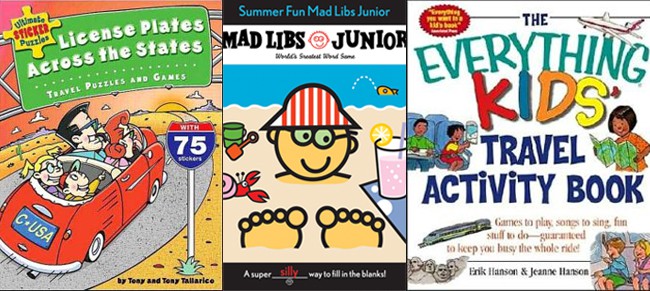 And when a book just won't cut it
And when all else fails, there's no better way for everyone to blow off some steam than a sing-along dance party!
0