By sheer coincidence, Stephanie and I are both wrapping up kitchen renovations. While Steph is still adjusting to the new space, I'm totally antsy to get into my green kitchen and start cooking. A month of frozen pizza and takeout sounds like a good idea at the start, but it gets old fast.
The first thing I need to do once I get back in the kitchen is get back into the swing of meal prep. Because I'm a big believer in having a fridge and freezer stocked with easy meals! If you haven't given it a try, it's pretty much life-changing—and that's not an exaggeration.
We've got lots of resources and meal plans here on Hello Glow to help you get started with a meal prep routine. Here are some of our most popular meal prep posts:
1 / 7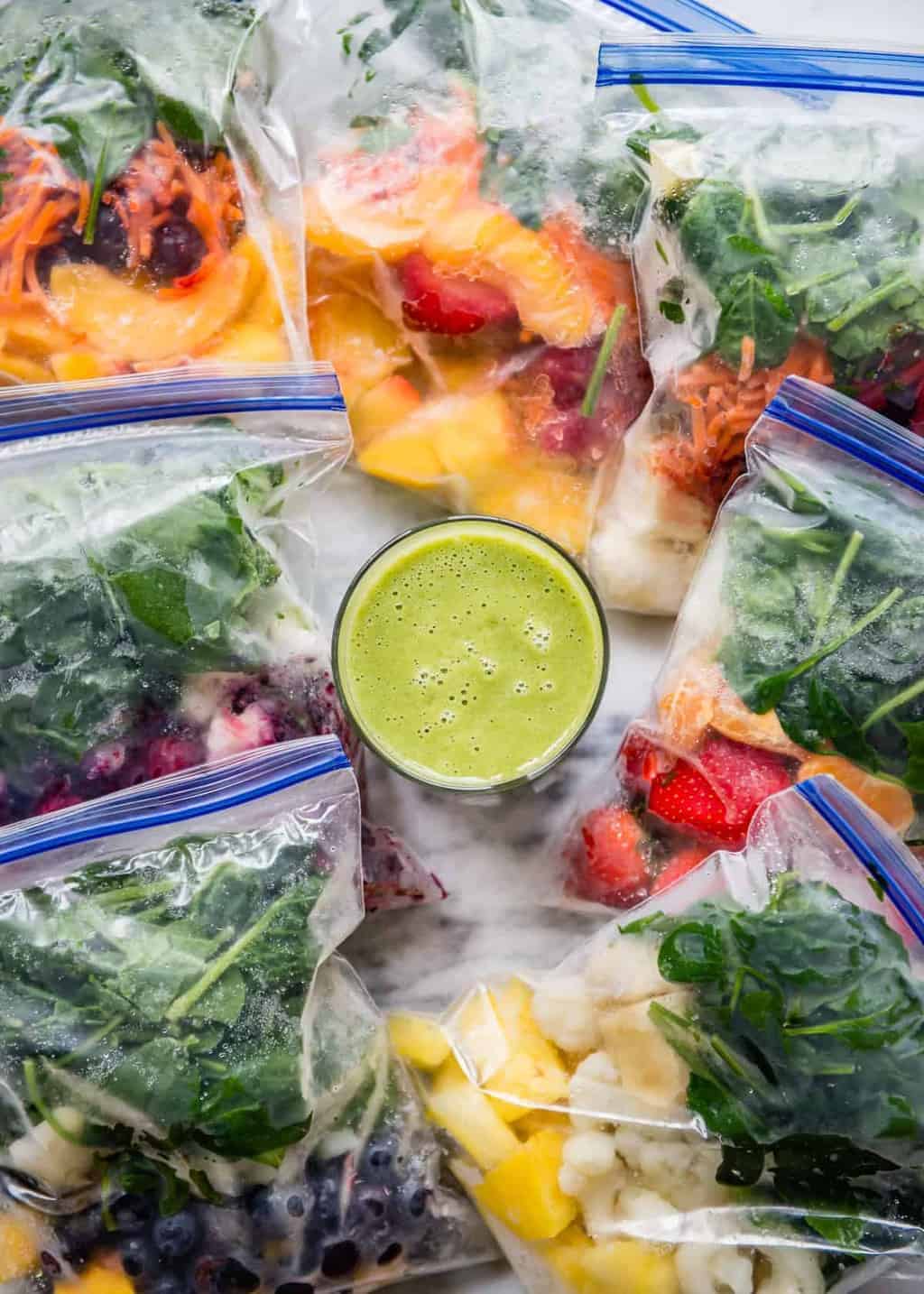 The best thing about these smoothies is that each recipe incorporates veggies and is sweetened with juice, so they're perfect for quick kid-friendly breakfasts.
Read the post: Make a Week of Smoothies in Minutes
3