I'm probably totally aging myself here, but when the concept of superfoods first came out—in a book that I rushed out to purchase because it was everywhere at the time—the superfoods were things like almonds, blueberries, and garlic. Hardly exotic! And then a few years later, it was suddenly goji berries and acai, then chia seeds and turmeric.
So what's next in the world of superfoods? Get used to hearing about ingredients like lucuma, tigernut and moringa. Here's a rundown of some of the latest superfoods, their health benefits, and how you can work them into your diet.
10 New Superfoods + Ways to Use Them
1 / 10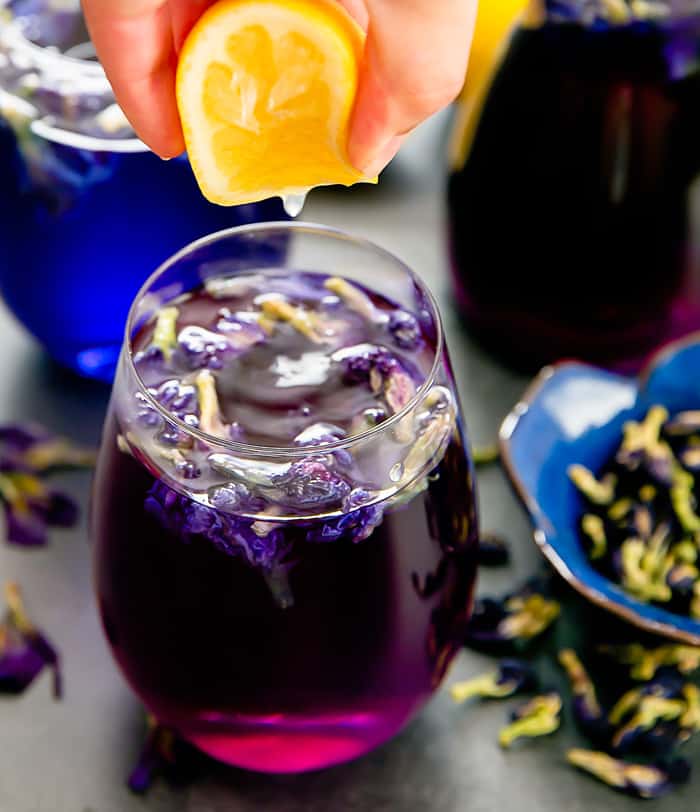 Blue Pea Flower
Native to Southeast Asia, the blue flowers of butterfly pea plants can be dried and steeped in water or ground into a powder to add a natural blue hue to recipes. Most commonly brewed into a tea, blue pea flower is a good source of the polyphenol quercetin, which fights inflammation and free radicals, making it great for glowing, youthful-looking skin.
Try It In: Butterfly Pea Flower Tea Lemonade from Kirbie's Cravings
1